Misty Mountain School was built in 2012 by the Czech non-governmental organization called Kedjom-Keku (People of the forest) as the reaction to the wish of local farmers and grazers in the mountain area called Abongphen (beautiful mountain). There has never been an educational institution on this mountain in the past hence the growing population of the mountain area never had access to education. As a result of this more than half of the population are uneducated. Misty Mountain School was meant to change this fact.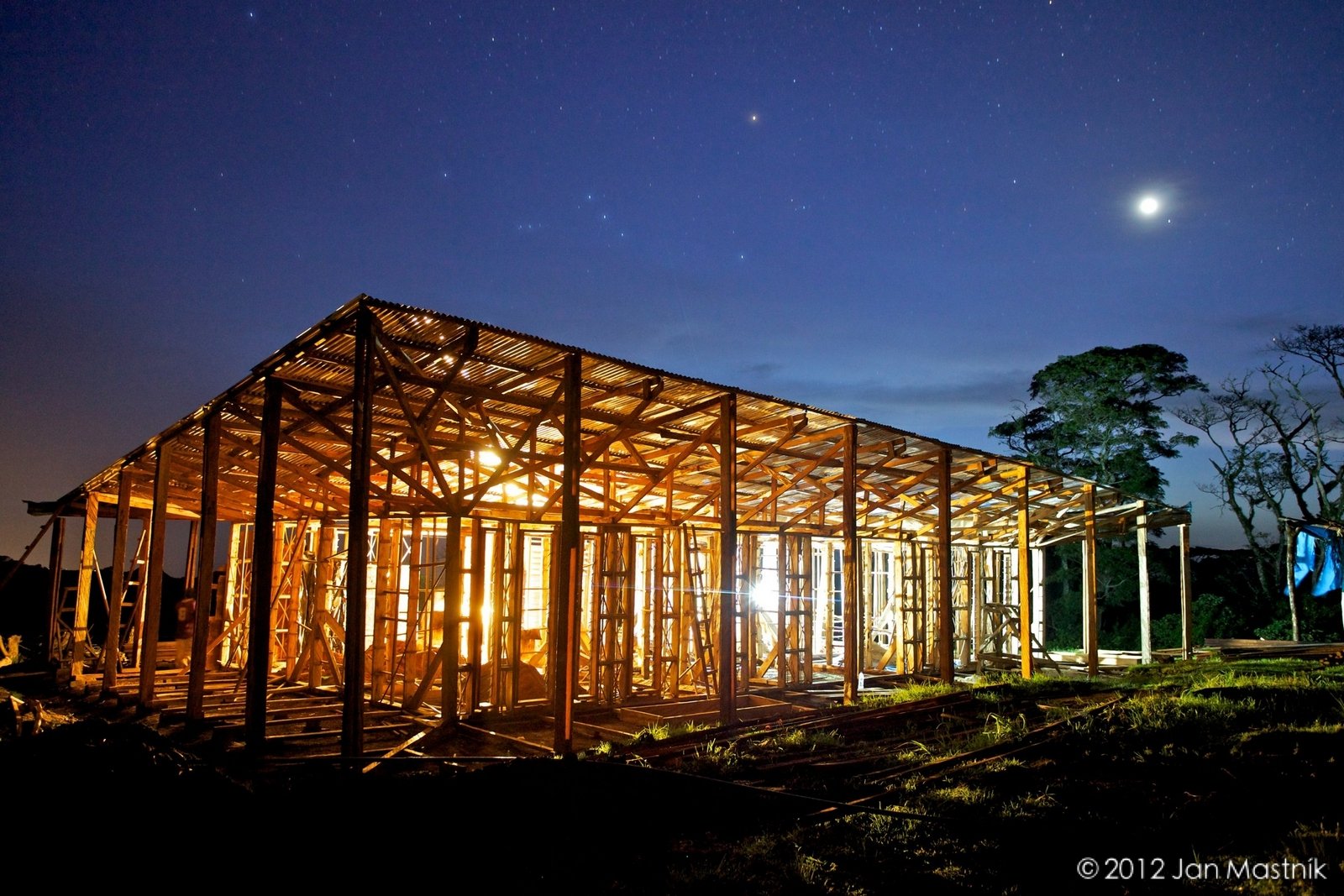 Misty Mountain School under constraction April 2012
Even though the local people were the ones who asked for the school some parents were very skeptical about sending their kids to school during the first year of operation. It was a little strange for them to see some strange white guy who visits the forest every day from sunrise to sunset to observe birds to grant their wish within a short period of time, for this reason, they thought he was a suspect to some mischievous act. However, the second year, was much better as all kids of the area from 3 to 12 years old were regularly visiting the school.
Our teachers Vitalis and Derek with their 21 students in front of Misty Mountain School 2016 - few days before the school was closed
Teaching operation in school was moving on smoothly until November 23rd, 2016 when teachers and lawyers in Anglophone zone (English speaking Zone) of Cameroon started strike action. The strike of lawyers and teachers demanding equality with the Francophone Zone (french speaking Zone) grown up to what is today called the Anglophone Crisis The Unknown War: the Anglophone Cameroon, Beware the Ides of October!. As a result of this crisis thousands of people are being killed while hundreds of thousands are fleeing to Francophone zones of Cameroon and to neighboring Nigeria – find more about it here: Migrating for safety | Cameroon is in the war with itself.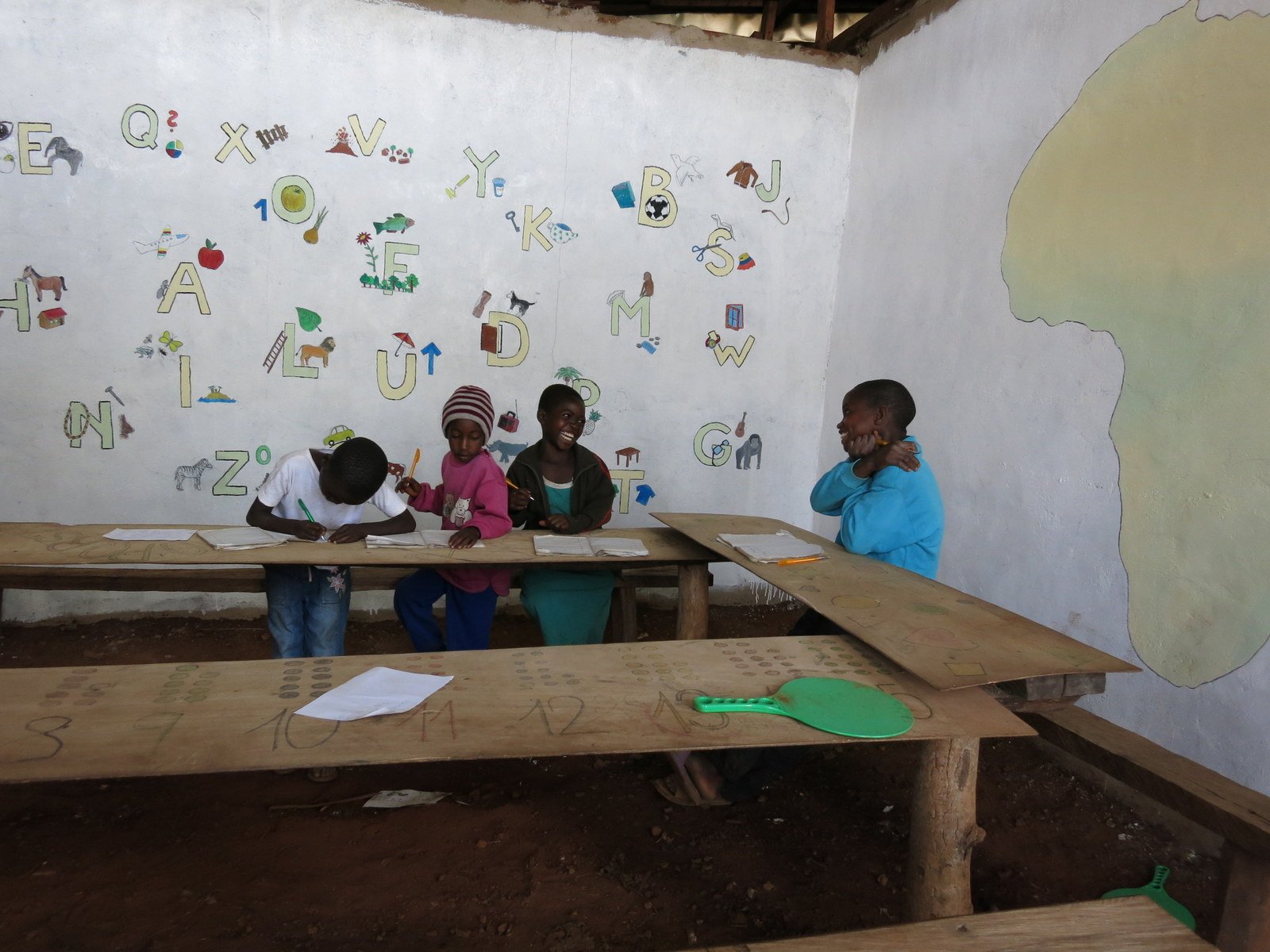 Students in the class room 2015
As things continue to grow from bad to worse each day schools became the target for separatist who does not want schools to open their doors for reasons best known to them. They believe if schools remain closed then the voice of anglophone marginalization will be heard and this will raise awareness in the international community. In their quest to boycott schools resumption in the Anglophone Zone several attacks are being launched on schools buildings. This has led to the burning down of several schools that opened their doors for students and pupils. With the several attacks on school, a lot of controversies hover in the air as no one really know who is behind the attacks.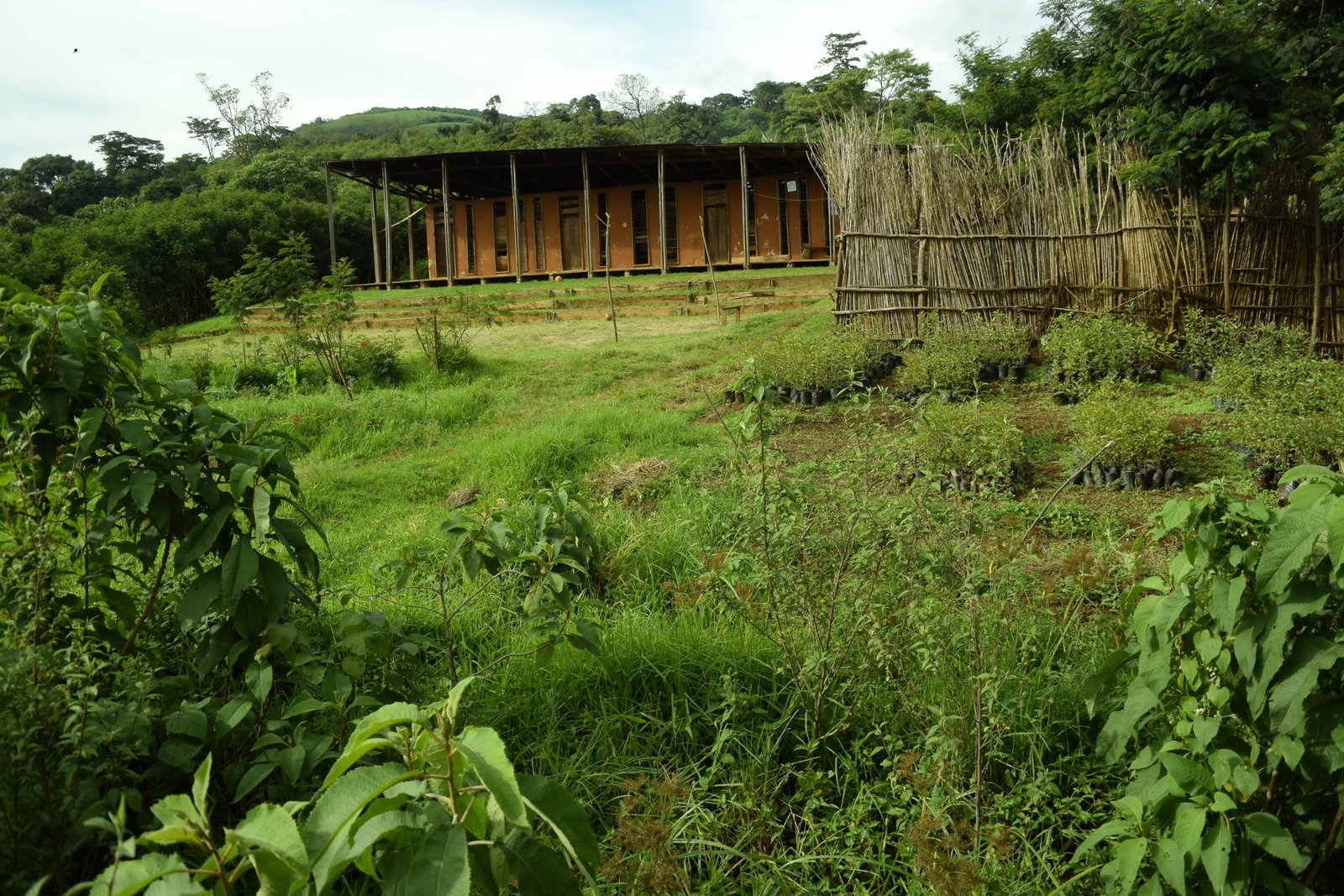 Misty Mountain School waiting for its students since November 2016
We were planning to resume our school this September 2018 but the security situation will not allow us as tension continue. Parents are obviously scared to send their kids from the house for fear of the unknown.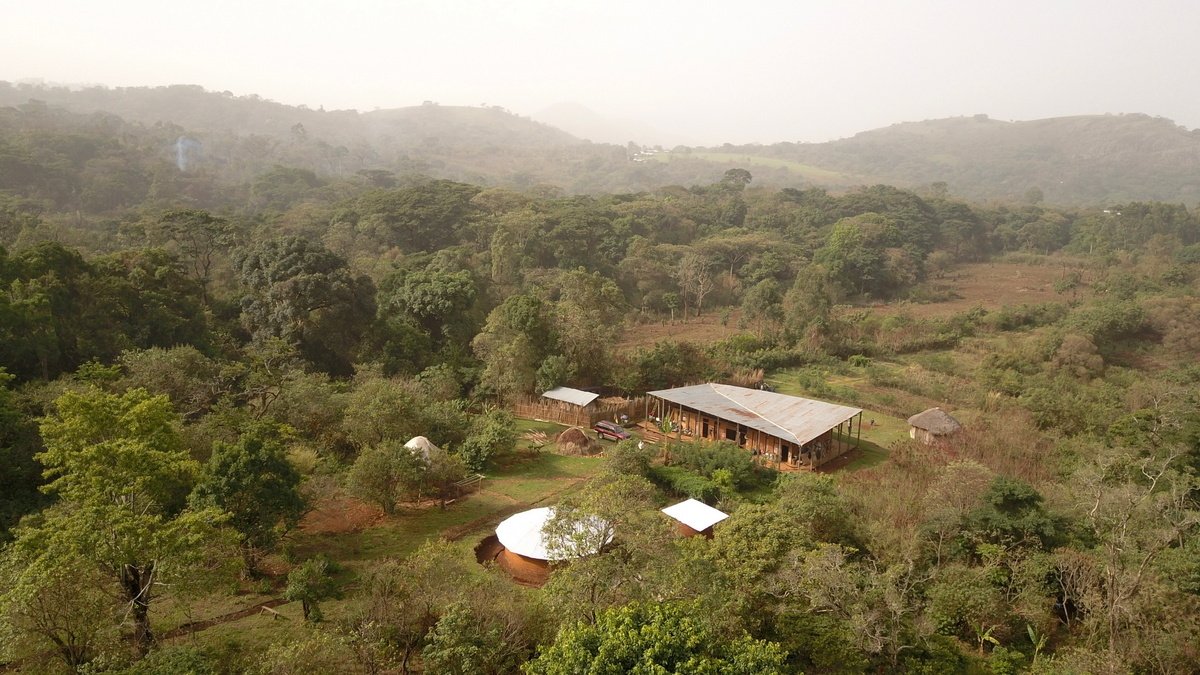 Misty Mountain Conservation Center in Abongphen Highland Forest in Kedjom-Keku village.
Misty Mountain School was opened during the peaceful times from 2012 to 2016 though we were running the school illegally because the governmental officers asked us to give a bride to get the attestation which we refused. As a result of this, our coordinator @martin.mikes almost ended up in the prison when he decided to run the school without the registration (bribing). With this little incident of bribing for registration you now understand the whole picture and what the English speaking minority have been facing for decades (a lot of corruption, marginalization, and oppression).
We keep our school ready for reopening and hoping it is going to happen as soon as possible while we focus on direct conservation approaches such as tree planting as you could see in our previous post: Why African cherry (Prunus africana) is our favorite tree to plant to restore Abongphen Highland Forest in Cameroon?

Thanks a lot for your great support!
Find more information about the conservation program on our website www.kedjom-keku.com
@kedjom-keku is a proud member of Forest Friendly Family
Forest Friendly Family is a group of Steemians who believe in the oneness of humanity and interconnectedness of beings to the environment. Our vision is to raise awareness on the impacts of our actions on the environment and inspire people to come together for the protection of our common heritage, Planet Earth. You can join @forestfriendly on our Forest Friendly Family Discord Channel or on WhatsApp by sending a message to +237 676243136.