Before telling you what this is about, I invite you to tell me in a comment how you think I could improve this service. Thank you in advance !
Service updates
Starting today, I will make some minor changes absolutely necessary in the operation of my upvote service.
The first and most important thing is that I will list black any account that does not track me. I've noticed some accounts that play a tracking game and waste my time in vain. I do not understand why I'm doing this, but they do not even care about their reason.
Another change is that I will not vote for any account with a reputation of less than 25.
To be able to operate according to the new rules, I will use a database of followers and their reputation that I will update on a weekly basis.
I intend to make some more changes, but for now that's all.
Good luck everyone !
---
7 new followers: @antartictacus, @arantuil, @byresteem, @cpamaster82, @littlebitfarm, @mhm-philippines, @siipank
1 follower lost: @raise-me-up
Many upvotes of 9-25% power until VP decreased around 80% value.


---
I thank everyone but especially those who followed me and upvoted.
If you like my free upvote service, spread the word !
The provided service is, like all the free services, "as is".
Thanks for your understanding !
---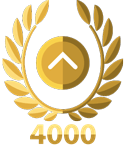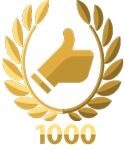 ---