After two months, I can tell you that my experiment is approaching a point of inflection. In another month I will make the balance. Depending on the results, I will continue or not. So far the results are really modest I could say. This account has so far provided more than 4500 votes. It has also been voted over 1200 times. Total account value is now 24 USD as you can see on
http://steem.supply/@eliahsoul
. Thank you for the support. You have below the yesterday aquisittions.
4 new followers: @kingniazi, @sadiyalover, @bustillo, @manikchandsk, @oadissin
3 followers lost: @wheressnowball, @artcity, @byresteem
Many upvotes of 9-25% power until VP decreased around 80% value.


---
I thank everyone but especially those who followed me and upvoted.
If you like my free upvote service, spread the word !
The provided service is, like all the free services, "as is".
Thanks for your understanding !
---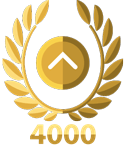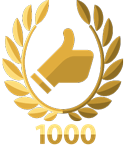 ---