This is my entry for 7 DAYS 📷 B&W URBAN PHOTOGRAPHY CONTEST Day 4 at #urban-photocontest and #blackandwhite conducted by @flamingirl
This is the city of Merida (Venezuela) seen from the apartment where I live.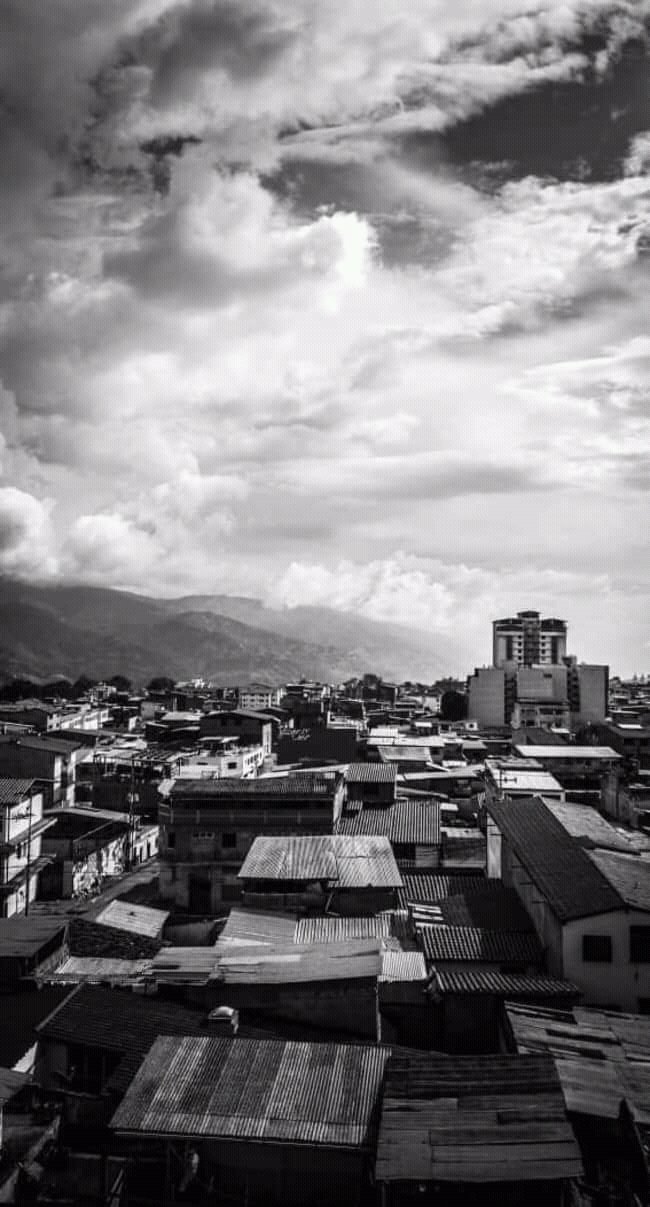 Merida, is the capital of Libertador Municipality and the state of Merida. Mérida is one of the main towns of the Venezuelan Andes. It is located on a plateau in the middle of the region, between the mountain ranges of La Culata and Nevada and the homonymous national parks, this geographical condition positions it as an important tourist center. Likewise, the prestige of its main university and the vast variety of educational institutes have placed it at a national level as the student capital of the West of the country.
this is an unedited photo: