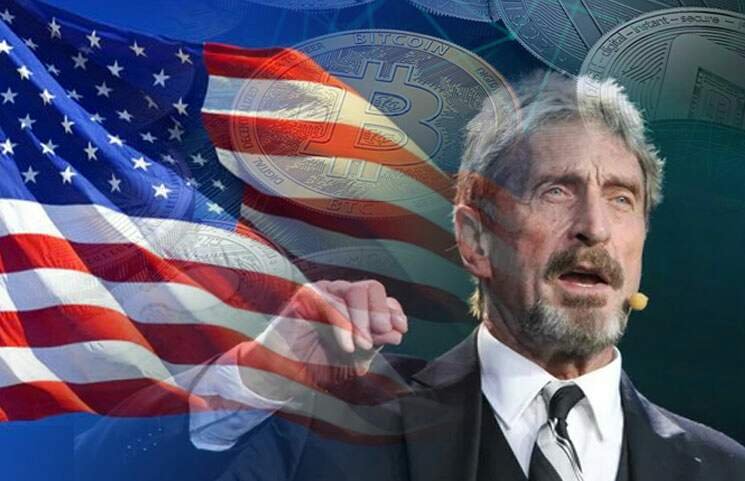 When John McAfee casually mentioned his desire to run for the POTUS on his twitter, we all took it with a pinch of salt. But seeing that President Trump's tweets have the same effect as a Thanos' snap, maybe we should not dismiss McAfee's tweets, no?
The last few days saw John Mcafee officially announcing his run for the White House.
We may know John McAfee from his early days as the creator/founder of anti-virus software 'McAfee'. However he is most well known for being a crypto advocate.
His desire to run boils downs to his belief that the US government is manipulating truths, deceiving the good US citizens, and enslaving them in a corrupt (monetary) system.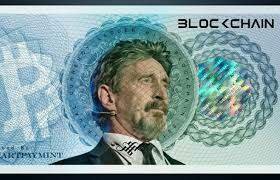 you ask me what my position is on anything. How would I know? I don't have any information that is real, so what's the point?
He went further to add:
I want to change every individual's attitude and understanding of government. Here's my position: that we are being lied to by the government from every single corner of the world.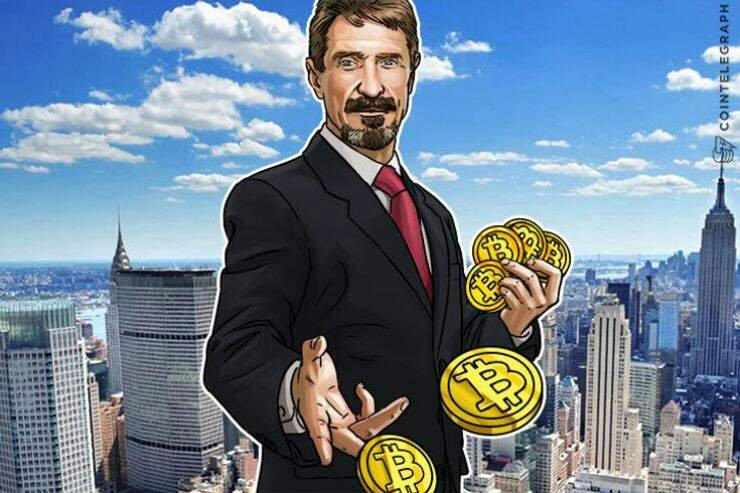 He concluded saying he hopes his campaign is able to wake the good US citizens up from their 'dreamlike' state, be aware of what's really happening, and find an escape route together.
His last sentence essentially screams Long Bitcoin! Short Fiat/Banks!
---
After Donald Trump was elected POTUS, anything can happen in the US Presidential Elections.
And if John McAfee overcomes the insurmountable odds to reach the summit, you can be certain that the anniversary of Bitcoin will be declared a national holiday.
Points to note about John McAfee: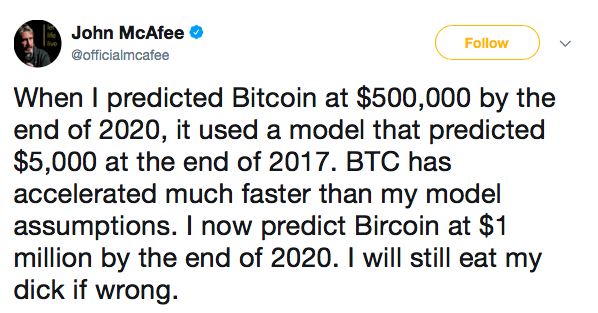 Boldly predicting Bitcoin will reach $1 Million USD by end 2020

From the horse's mouth, he does not expect to win, at all. But hopes that he is able to change even just one person's attitude towards the current regime of government/system.

Last sought the Libertarian Party nomination for POTUS in 2016, which he lost.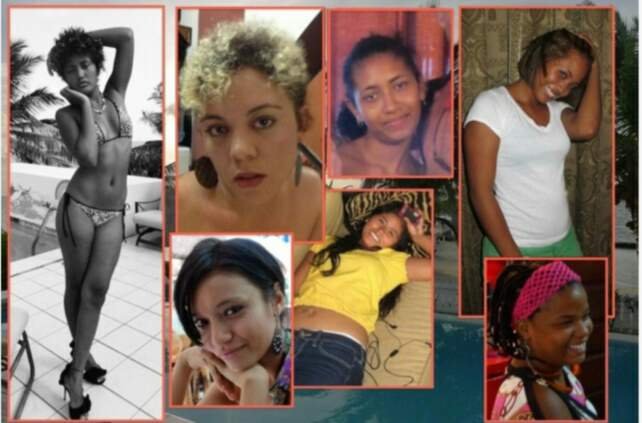 Ran an operation allegedly 'accessing government secrets' with 7 women in Belize. Maybe an excuse to bed them too. Read more in source 3 below.
---
Posted using Partiko Android