Project Information
Expected behavior
Text box need to get bigger for easier editing
Actual behavior
You can make it smaller, but not bigger.
How to reproduce (fixed already)
Go to https://busy.org/ and login to your steem account.
Go to your comments section in the profile
Open a comment you made, try and edit it.
See (previous version, can't be reproduced anymore) how it can't be enlarged
Browser/App version: Firefox 60.0.1
Operating system: Windows 10
Recording Of The Bug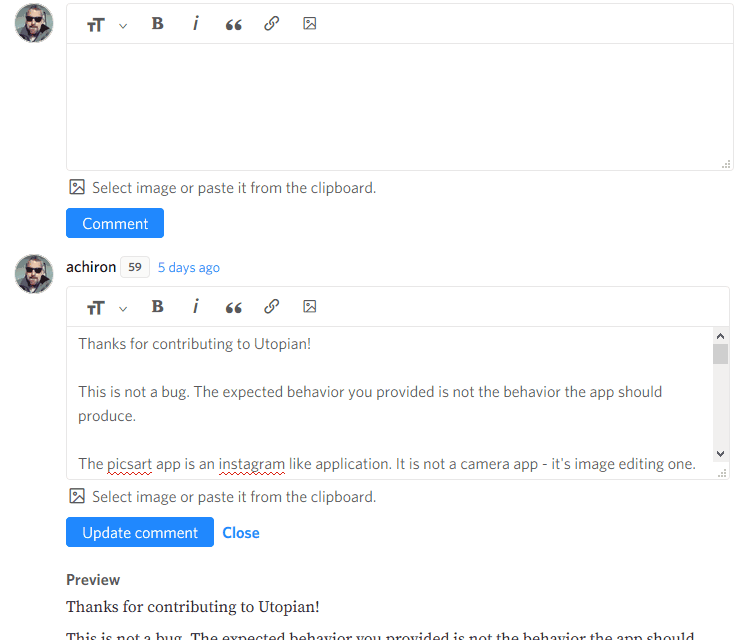 GitHub Account
https://github.com/royachiron
https://github.com/busyorg/busy/issues/1930
Note:
This is fixed so can't be tested anymore. It was acknowledged by PO and closed when it was fixed.