Repository
https://github.com/AndreAle94/moneywallet
My Github Issue
https://github.com/AndreAle94/moneywallet/issues/72
Introduction
What is MoneyWallet Expense Manager [BETA]?
MoneyWallet Expense Manager is a computer and android application which is designed to help you keep track of your expenses.
The application comes with the following features that make it simple for users.
They include:
Expenses tracking:
The application allow the user to track their expenses and plan budgets. User ca also organize their data using custom categories, events, places and people tags.
Component
My suggestion is on the
Proposal
MoneyWallet Expense manager is a simple application that is very easy to understand and easy to operate.
Account Feature:
Privacy is one major concern affecting most application. Application is at a very big risk when anybody can just operate the application that could later lead to loss of vital information. But adding an account feature to the application will leave the application safe that only user authorized can operate the application.
MOCKUP EXAMPLE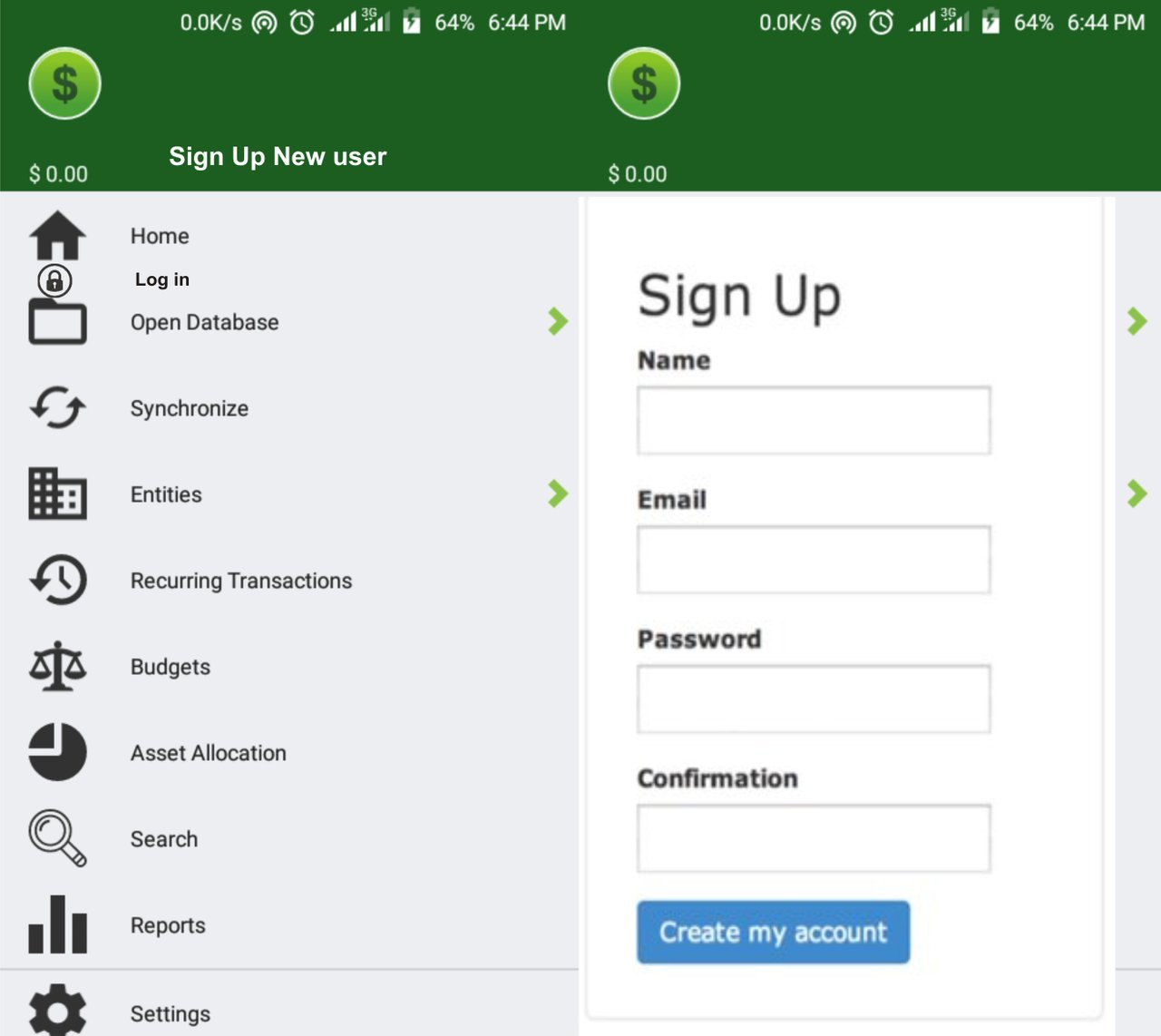 The image above is how the account feature can look like when implemented that will allow users to sign up, sign in and sign out.
BENEFIT
Account Features
The benefit of having an account feature will provide a security layer where user's data can only be access by those authorized unlike other application that other user can just bump into the application to steal owner information.
Conclusion
If the feature is been implemented it will really improve users experience and change the way users utilize their budget information.
MY GITHUB PROFILE