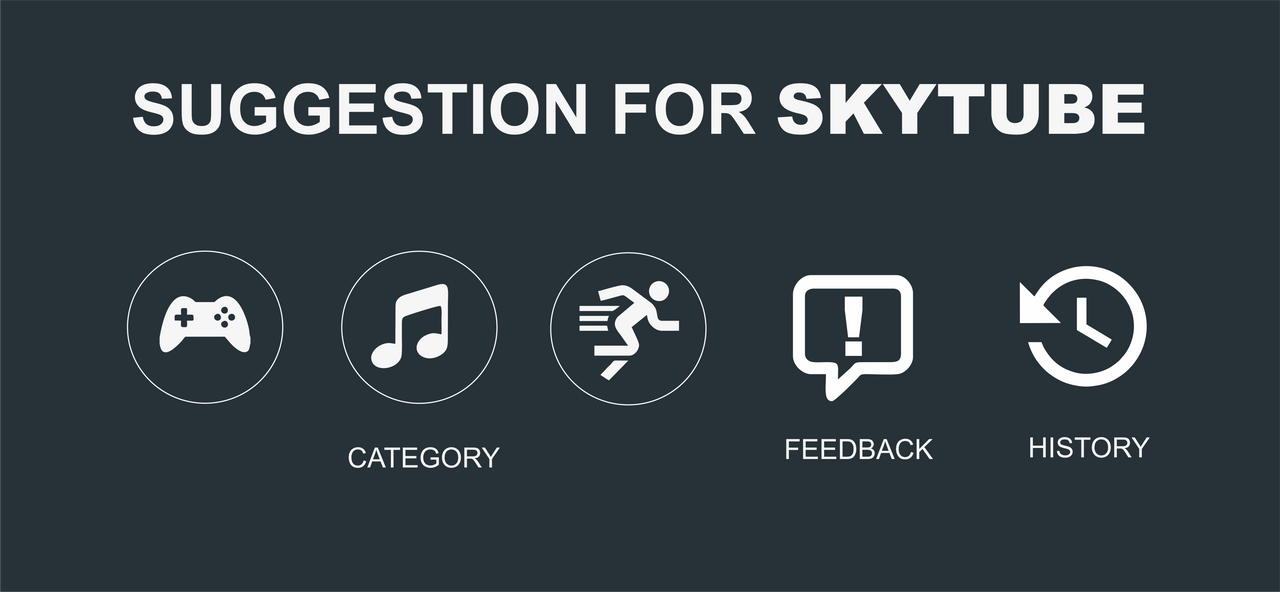 Repository
SkyTube

Introduction
SkyTube is an alternative YouTube player application for android. With SkyTube, it allows you to use Youtube comfortably without the need for a Google / Youtube account. On SkyTube there are several interesting features such as Video Blocker and also the Download feature to download Youtube videos.

Components
The components (Features) I want to suggest is:
Category (Trending on Youtube) : Gaming, Music, and Sports
FeedBack
History

Proposal Description
SkyTube is a pretty interesting application to watch YouTube. A simple and neat layout makes the user comfortable using it. In terms of features, SkyTube also provides some interesting features for users. One feature that is very useful in my opinion is the "Download" feature. With SkyTube users can watch Youtube videos comfortably and can download the desired videos easily.
Of all the advantages available on SkyTube, I think SkyTube still needs further development. This is needed to improve user experience later. I see there are many similar applications that have functions similar to SkyTube. For this reason, the SkyTube team must be smarter in competing with similar applications. The SkyTube team must provide more attractive features than other similar applications.
Therefore, I want to suggest some features for SkyTube. This aims to make SkyTube more attractive and also to increase user experience later.
Category (Trending on Youtube) : Gaming, Music, and Sports
For the Trending or Most Popular feature already available on SkyTube, that is good enough. However, it will be even more interesting if SkyTube provides a trending category on the SkyTube. YouTube users certainly have different tastes, some like watching games, music, news, and also sports.
Therefore, I would like to suggest adding a category to videos that are trending on SkyTube such as Gaming, Music, and Sport. I offer these 3 categories, because in my opinion these 3 categories have a lot of interest. And with these feature, of course users can see videos that are trending correspond to their hobbies.
FeedBack
As for the FeedBack feature, this is useful for SkyTube developers. I think, many users might find a problem in one application and confused how to report it to the developer. This FeedBack feature is very useful for SkyTube Developers so they can get suggestion or reports from users later.
For location, I suggest that the FeedBack feature be placed in a strategic place so that it is easy to access.
History
This "History" feature is useful for displaying the history of videos that have been watched, the History feature will display videos that are watched Today, and also the ones that are most often watched by users.
With the History feature, if users want to watch videos that have been watched before, users don't need to search anymore. They only need to open the "History" page and play back the video.

Mockups / Examples
Below I will show examples of locations or illustrations if the features I recommend are implemented by the Developer.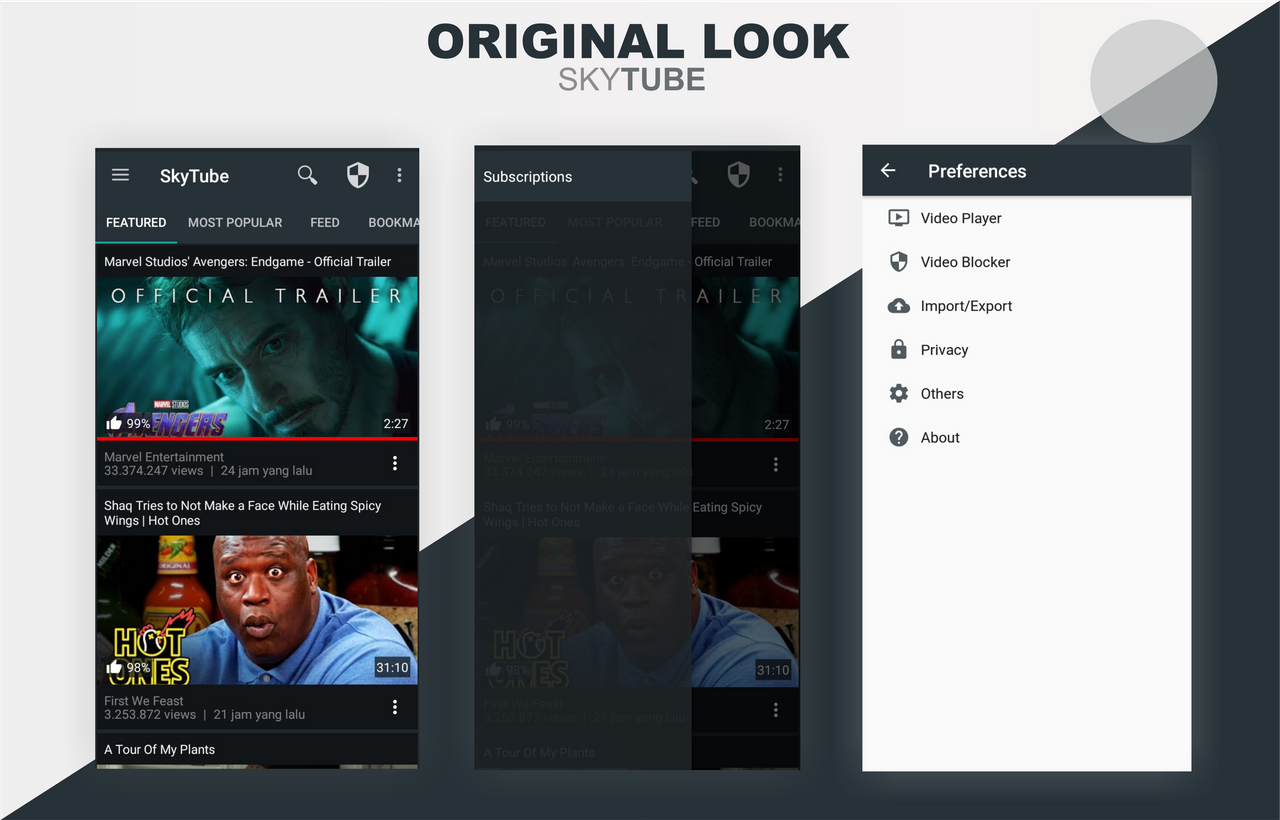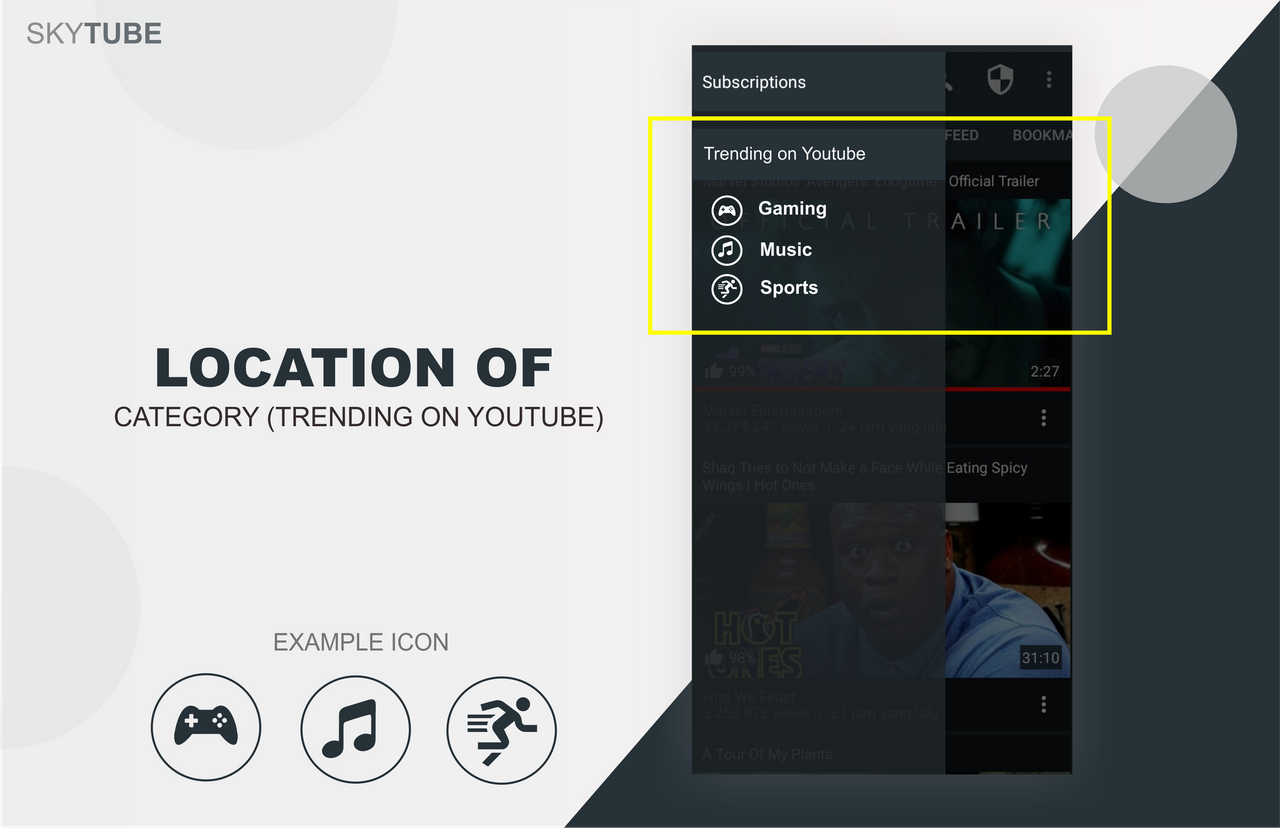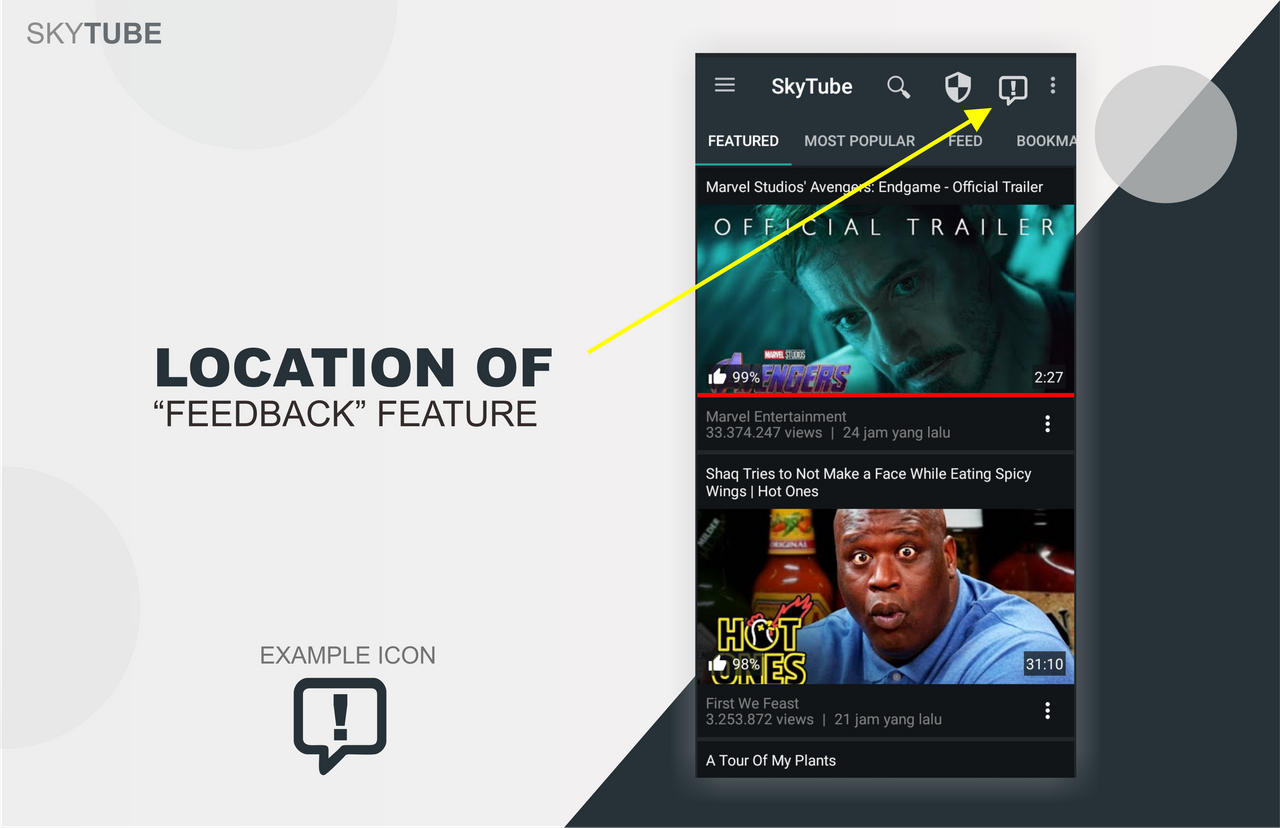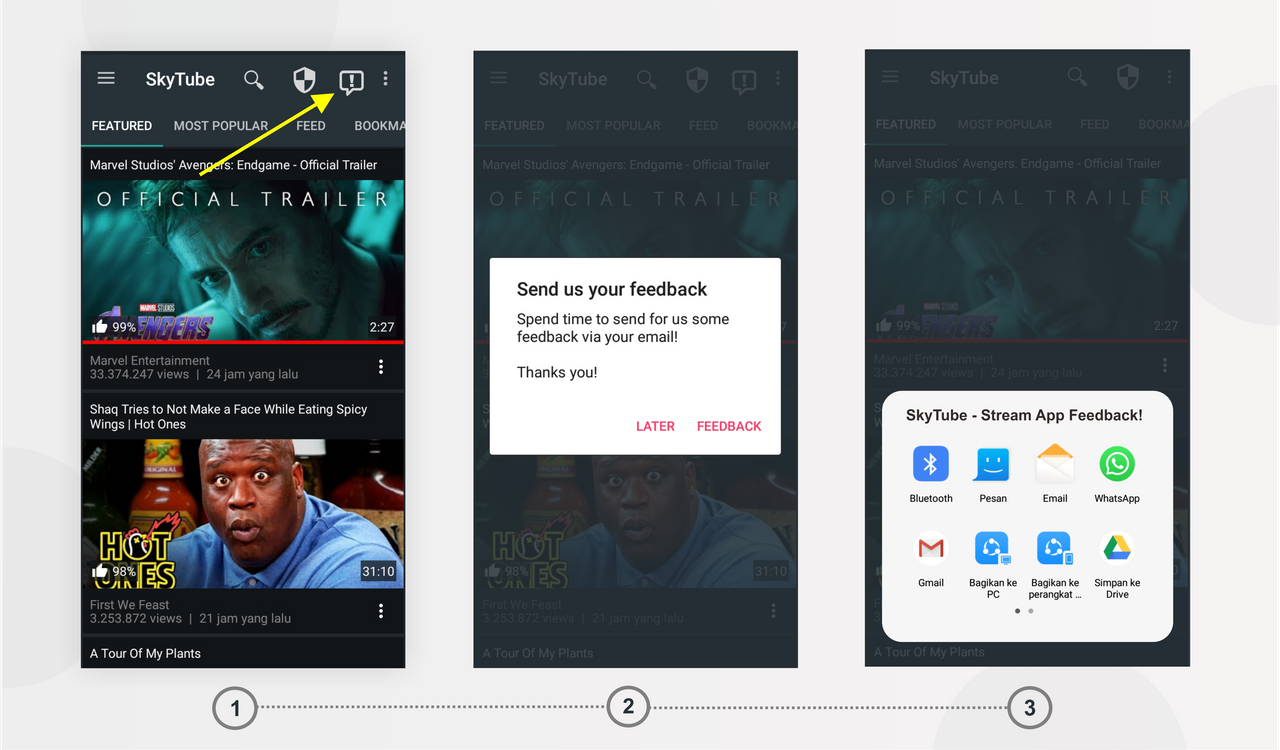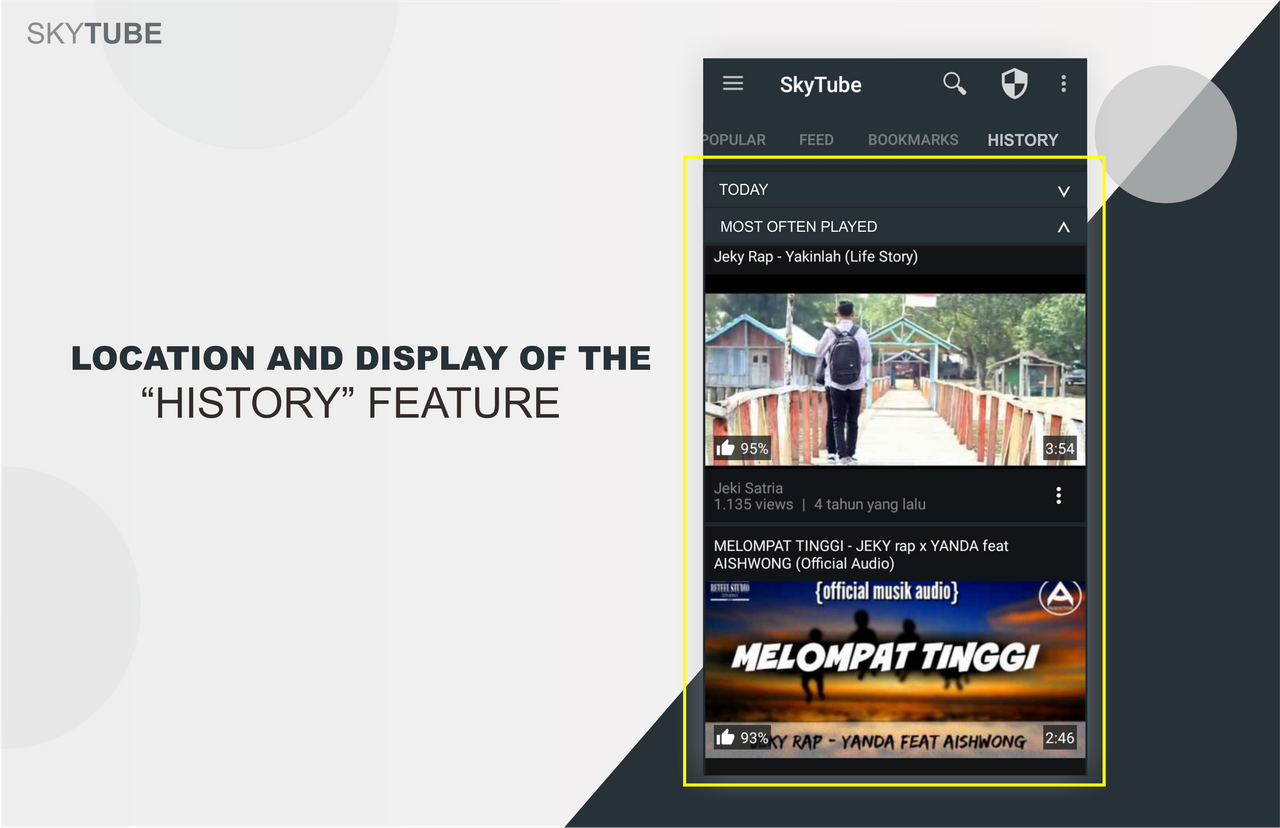 Benefits
The benefits of the features above are as follows:
With the "Category (Trending On Youtube)" feature, users can view a list of trending videos in categories such as Gaming, Music and Sport. So, users can view videos according to their wishes and hobbies.
With the "FeedBack" feature, users can send feedback to SkyTube developers such as suggestions or error reports that occur later in the application. And with these feature, it will certainly establish a relationship between the developer and the user, and this feature is also useful to find out what the user needs later.
With the "History" feature the user can see the history of the videos he has watched on SkyTube. The History feature will display the history of the video that is watched today, and the most frequently watched by users. The feature aims when the user wants to watch the video he has watched before, the user no longer needs to search, the user only needs to go to the "History" page and watch again it easily.

Conclusion
The features that I recommend are certainly very useful for SkyTube users and developers. And this will add value to the SkyTube application. And I hope, SkyTube developers will soon be able to implement this suggestion.
Thank You :)

GitHub Account