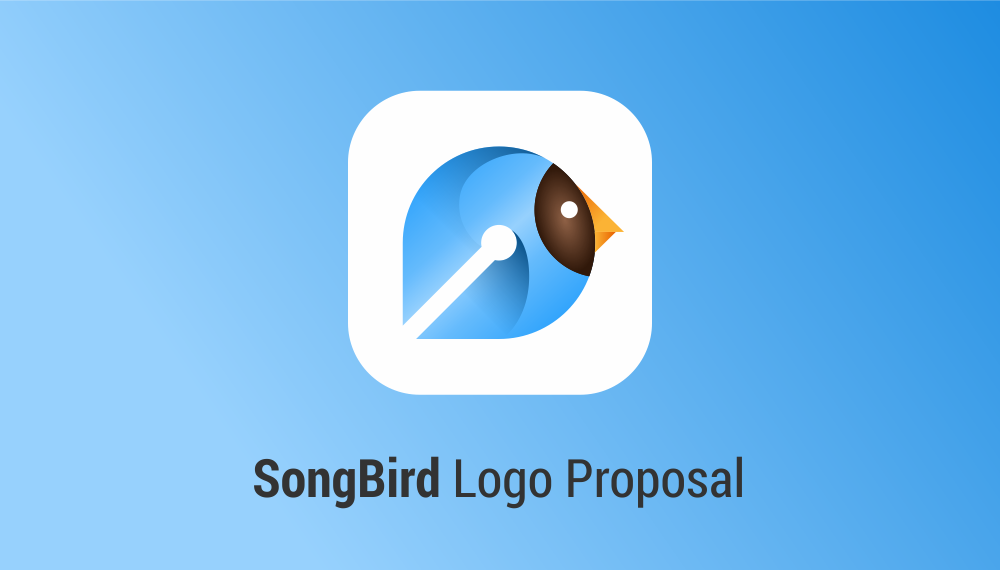 Details
SongBird is a simple CMS built with popular bundles like FOSUserBundle and EasyAdminBundle. The CMS is meant to showcase Rapid Application Develpment with Symfony. SongBird was made to show fast development created with Symphony 3. SongBird is open source project, github link can be found here.
The existing logotype consist of serif font that looks rigid and dull. Here's my new logo proposal for SongBird.

Benefits / Improvements
The new logo is modern and easy to remember. It can be used as an icon and also a logotype. CMS is acronym of content management system that allow their admin to create, read, update, and delete content in web services. The idea comes from a pen that represent creating and editing tool. The bird is representation of its name so people will easily connect the brand and its logo. I choose blue and brown as its color scheme to similize the color of their current bird mascot. Other than that, blue will represent trust and understanding, brown will represent support.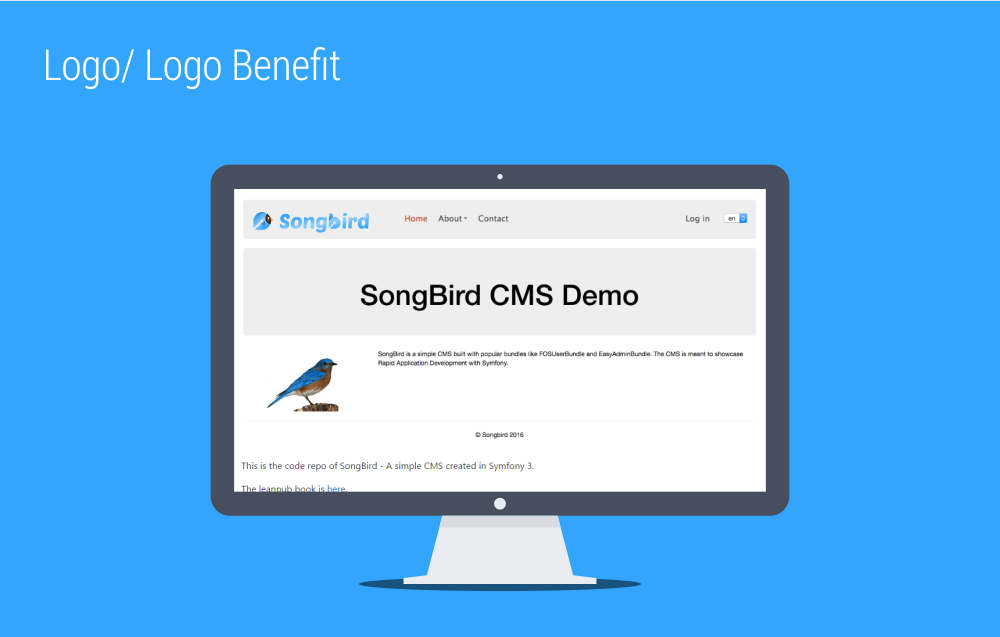 Tools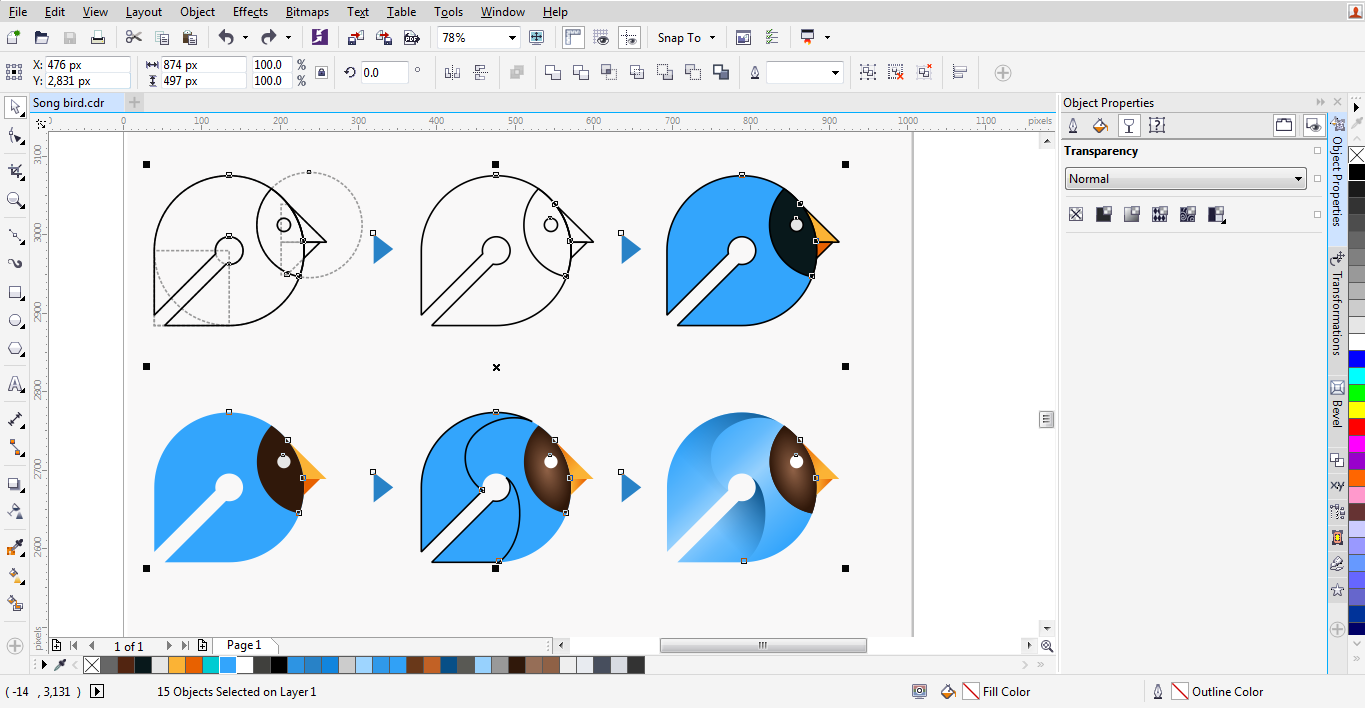 I use CorelDraw X7 as my graphic design tool.
Original files
You can download the editable files here.
Free commercial use font is PoetsenOne.
Thank you.
---
Posted on Utopian.io - Rewarding Open Source Contributors
---