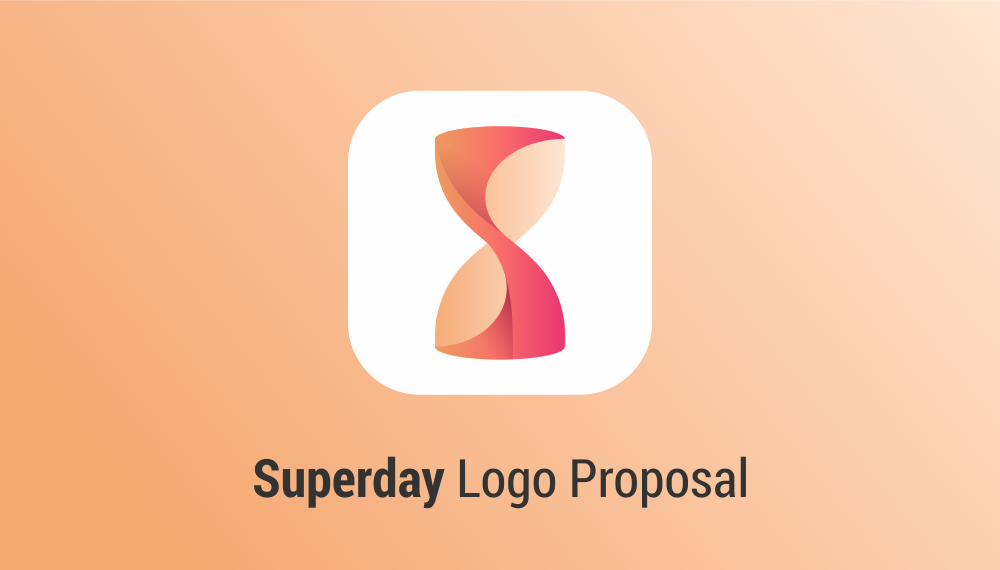 Details
Superday is a time tracking app that provides you a report of how much time do you spend sleeping, working, commuting and doing other activities each day. This app can help us to find perfect balance between life and work by reorganize our days, get rid of bad habits and form new ones. Superday is open source project, github link can be found here. You can also download the app from App Store here.
The existing logo cannot be interpreted easily, because contain of some circle with different color. When we see it for the first time, logo look like a famous game logo, so it is likely to be unrecognized and forgettable. Here's my new logo proposal for Superday.

Benefits / Improvements
I want to bring simple and clear logo that audience can be recognized and interpreted easily. The logo consist of a hourglass that represent time, and percentage in color change that represent time allocation. The color scheme was gradient of orange and pink. Orange can stimulates mental activity and pink can make audience feel nurtured to maintain their life quality. Nikodecs is the font I choose, because it has identical swoosh line with the logo.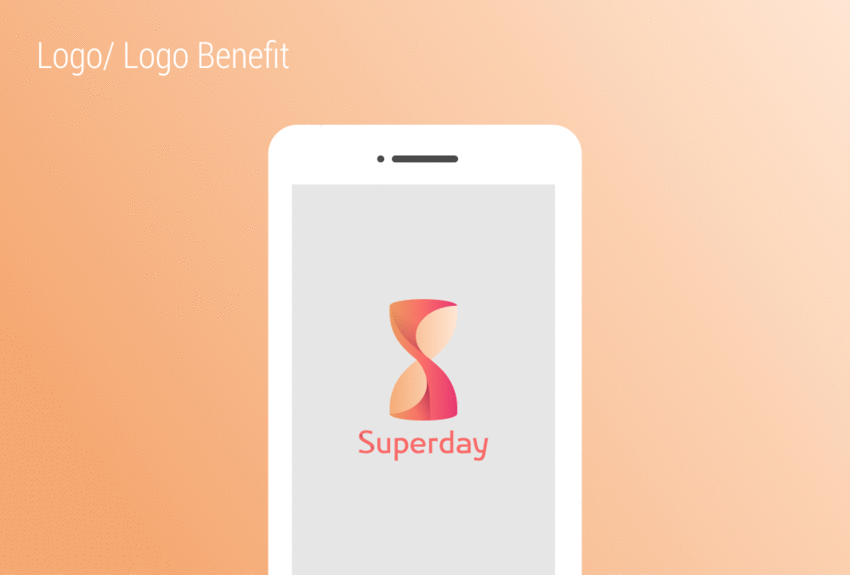 Tools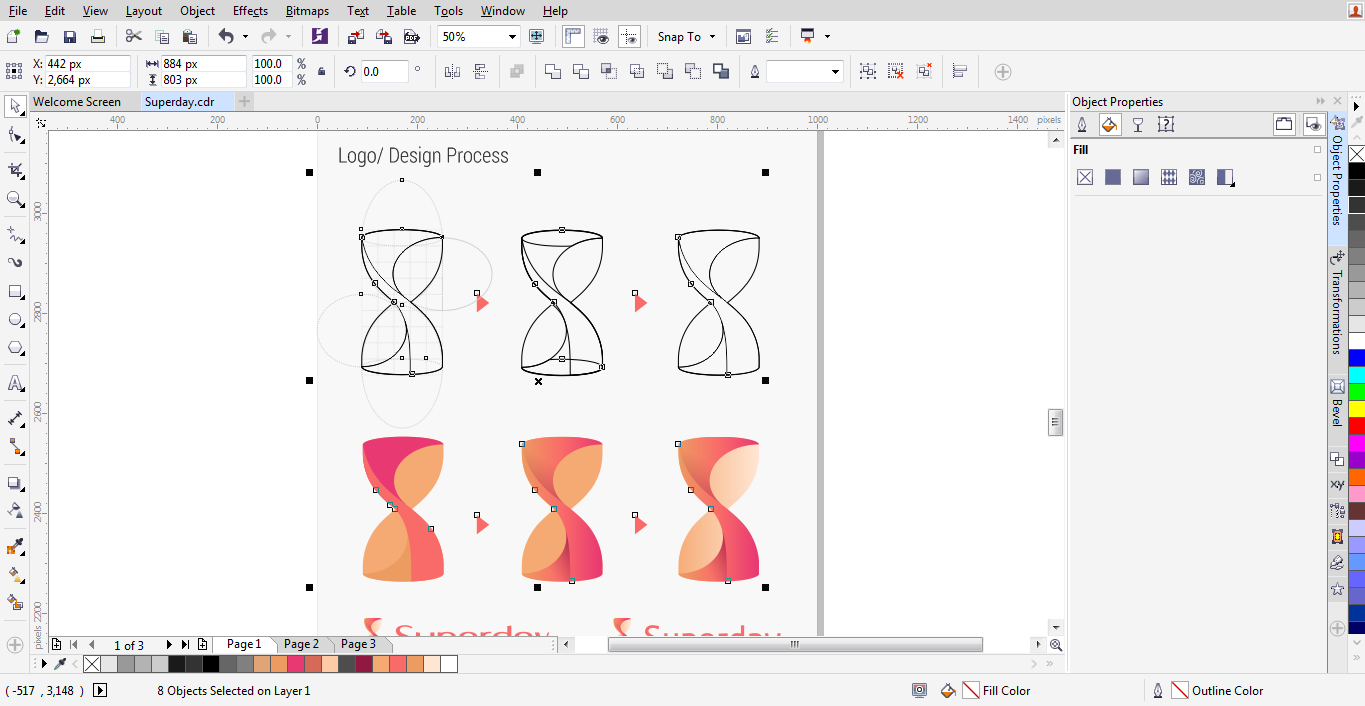 I use CorelDraw X7 as my graphic design tool.
Original files
You can download the editable files here.
Free commercial use font is Nikodecs.
Thank you.
---
Posted on Utopian.io - Rewarding Open Source Contributors
---