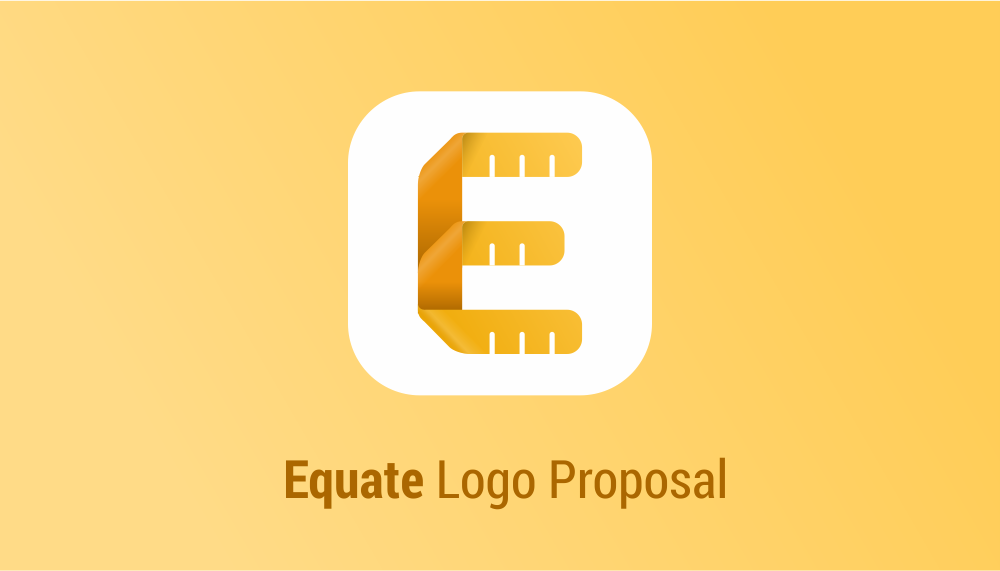 Details
Equate is a calculator app that designed to make converting from one unit to another fast and simple. This app supporting currency and cryptocurrencies,temperature, weight, length, area, volume, etc. For more information about their project visit their Google Play Store and Github.
Their existing logo only consist of two initial letter that make it hard to understand. Here's my new logo proposal for Equate.

Benefits / Improvements
When we talk about measurement, the easiest object that popped in our head is ruler. That's why I use measurement tape to make Equate logo. My idea was combination of initial letter E and measurement tape. This new logo aiming to make user simply connecting the logo and the app. Yellow is the main color of this logo, to emphasize the general measurement tape color.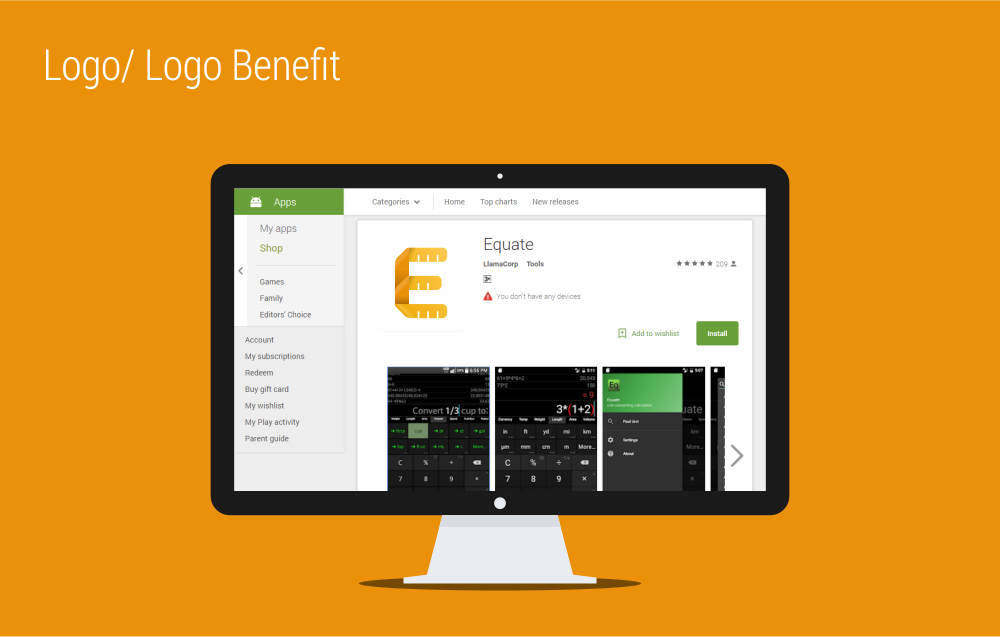 Tools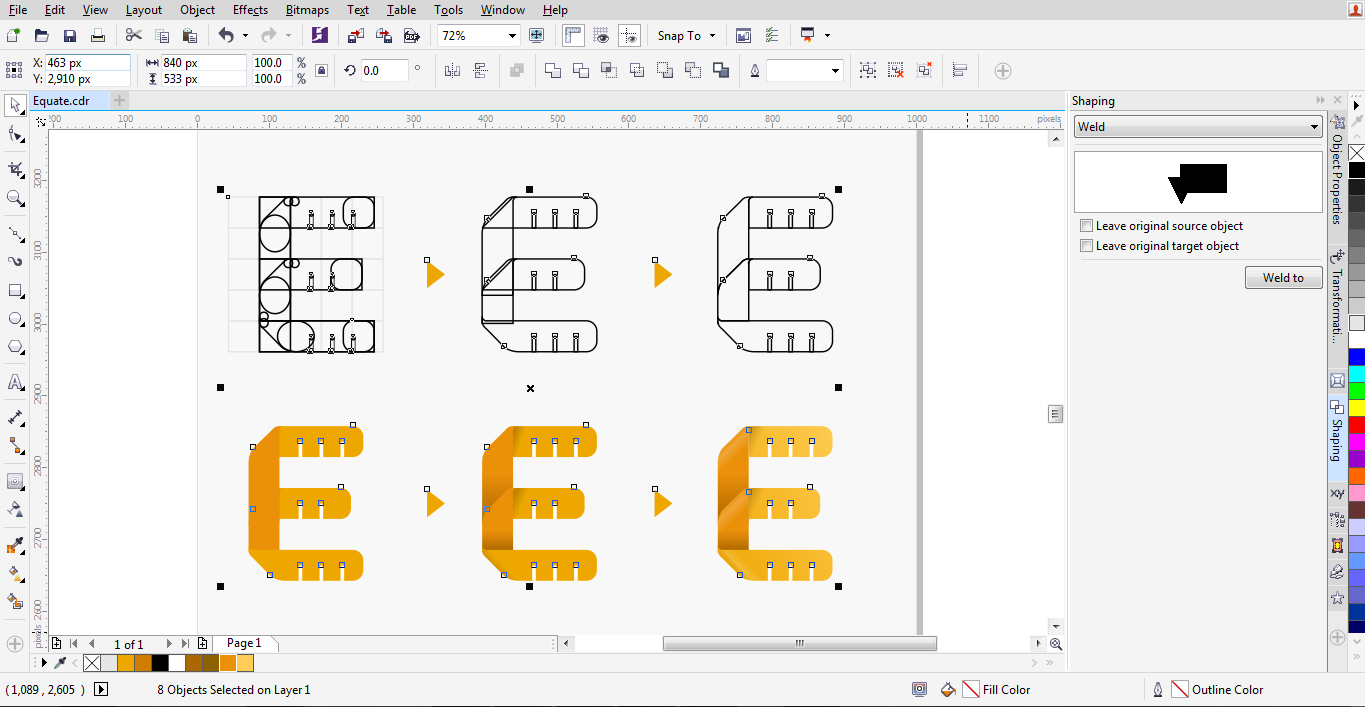 I use CorelDraw X7 as my graphic design tool.
Original files
You can download the editable files here.
Free commercial use font is Capriola.
Thank you.
---
Posted on Utopian.io - Rewarding Open Source Contributors
---