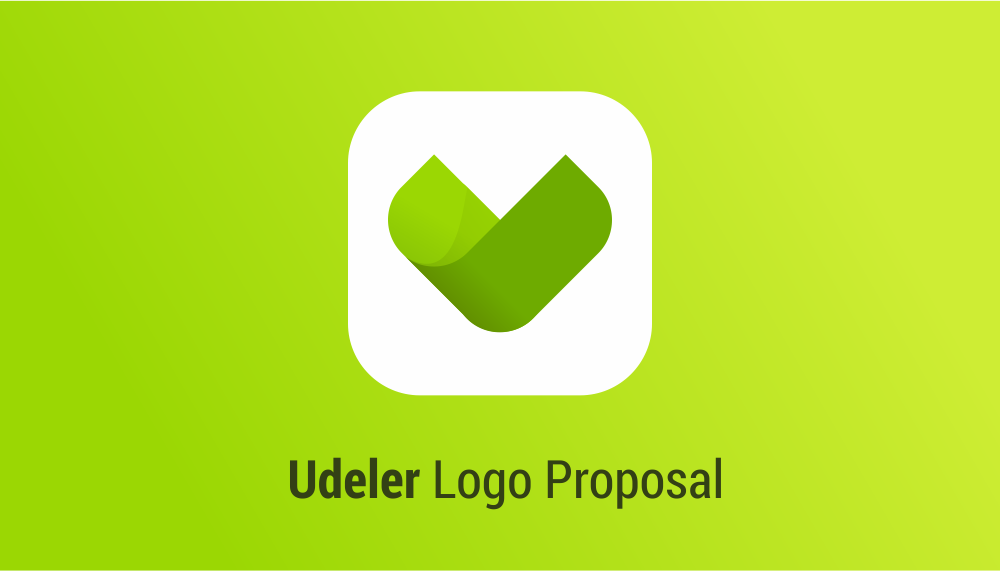 Details
Udeler is a cross platform application for downloading Udemy Courses. This app available for Windows, Mac, and Linux. To learn more about their project, you can visit their github here. The app is free to download here.
Their current logo looks flat and display only it's acronym initial letter, so I decided to propose new logo for Udeler. Here's my new logo proposal for Udeler.

Benefits / Improvements
The new logo aims to make it more modern and simply representing the brand name. The idea was coming from a combination of opened book, download arrow sign, and letter U as initial letter. As we know, Udemy is an online learning platform, they sell many courses with different skills. That's why, an opened book is the big idea of this new logo. The shadow in light green object reflect an opened book from the darker green object. The object turn to conical downward to represent download sign. After all, the object will formed a "U" letter. I preserve green as it's color to keep Udeler's identity but I add more light to give modern touch.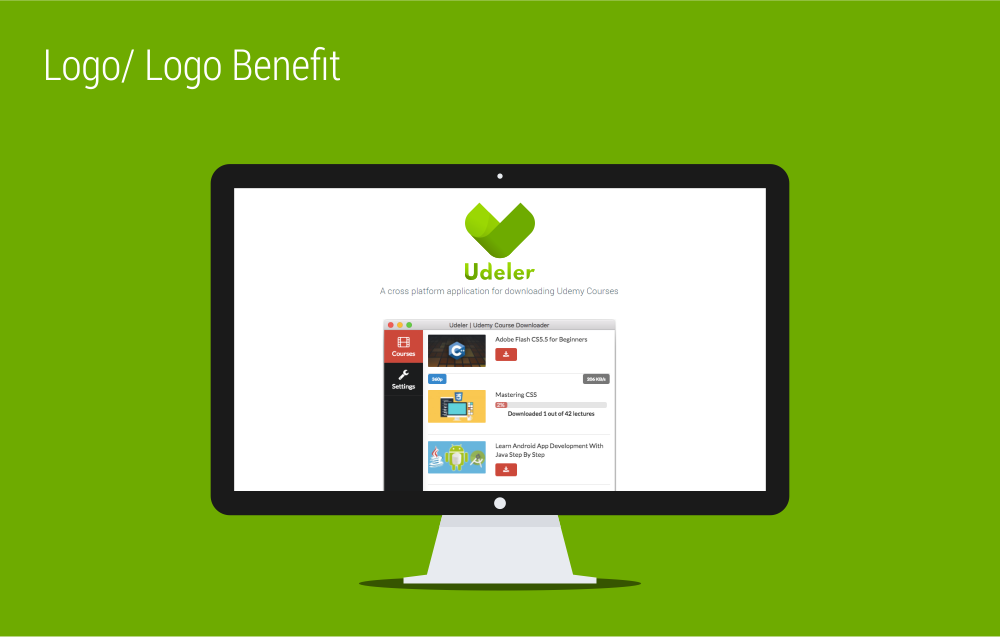 Tools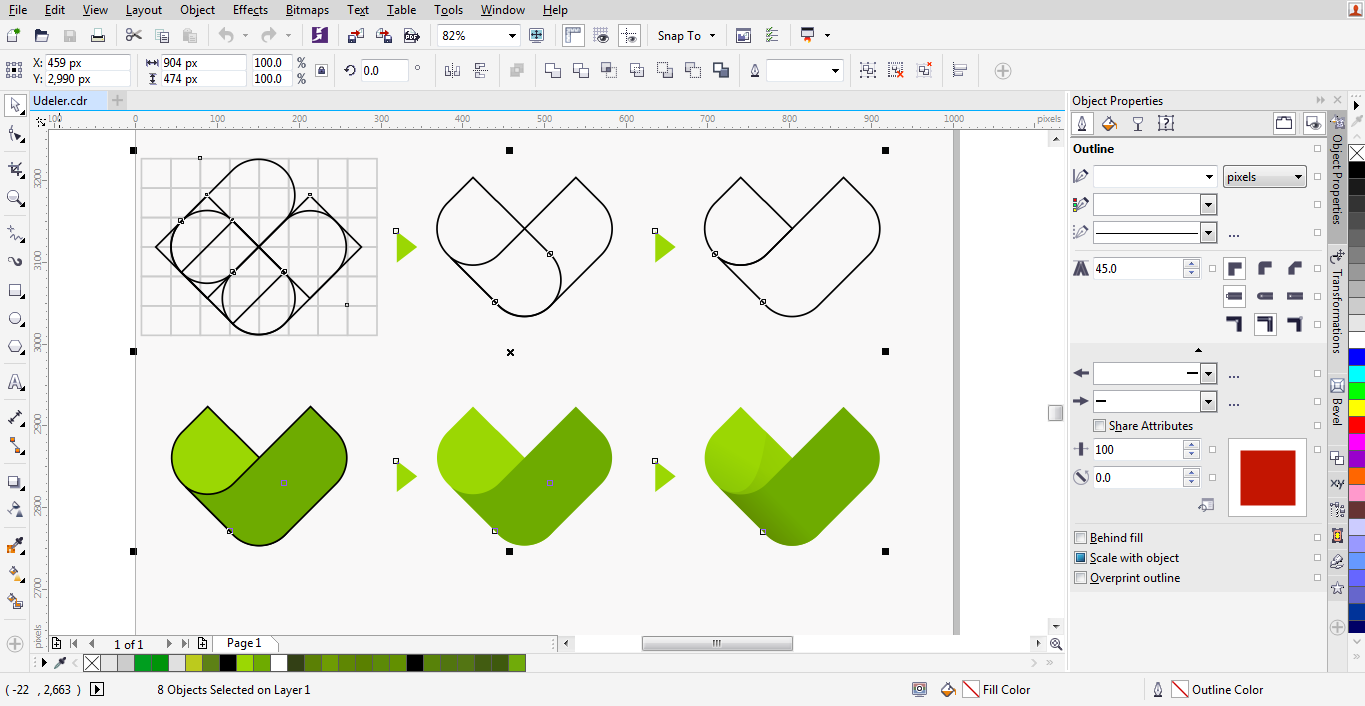 I use CorelDraw X7 as my graphic design tool.
Original files
You can download the editable files here.
Free commercial use font is Hussar Nova.
Thank you.
---
Posted on Utopian.io - Rewarding Open Source Contributors
---