New Features
This update to Steem Video Aggregator adds a page for showing all the videos posted by a specific Steem account and interactive tags filtering.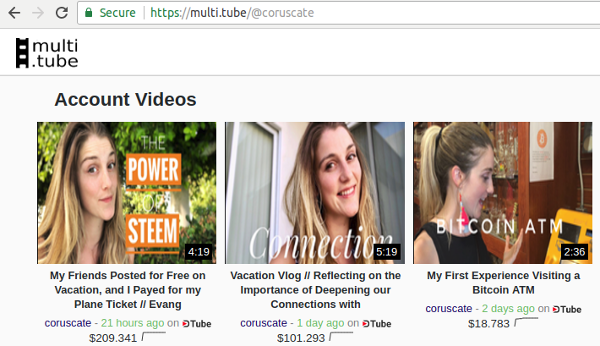 Using the same format as we are used to within Steemit, Busy and other Steem front-ends, you can now easily see all the videos that a particular account has posted.
---
Clicking the preferences icon towards the top-right of the site now allows you to add tag filters. These mean that you can include or exclude posts in certain categories or with certain tags.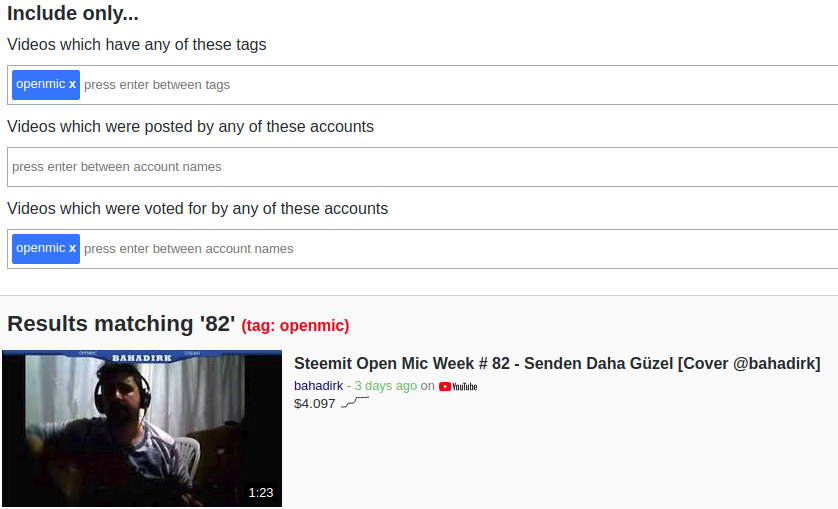 If you add tags to the 'Exclude...' section, any videos that contain these tags will not be shown. If you add tags to the 'Include...' section, only videos including one or more of these tags will be shown.
You can also click on any tag beneath a video, and this modifies the preferences, and shows the 'hot' videos for the chosen tag.
Using the tag filter in addition to the other filters and the search facility provides a powerful content discovery mechanism.
Commits
Implemented as the commits on 1st May:
https://github.com/andybets/steem-video-aggregator/commits/master
Website
These improvements are live at https://multi.tube