Have you ever wondered why UV light could affect your vision? Before the arrival of technologies that promote the use of digital screens such as LED (Light Emitting Diode), LCD (Liquid Crystal Display) and OLCD (Organic Liquid Crystal Display), man depended on the sun as the source of blue light.
Scientifically, blue light has shorter wavelengths and it can be a bit higher in energy. Today, there are many sources of light from personal computers, tablets, mobile phones, fluorescents, and flat-screen televisions.
In the last four years, I have been exposed to man-made light than I did in the last 15 years.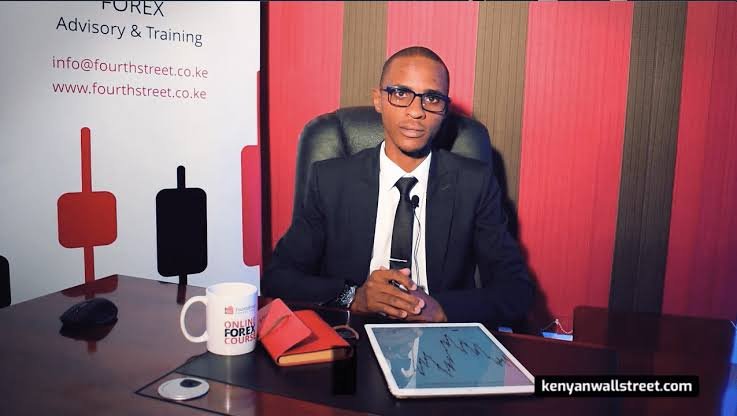 Source
Aside from farming and other businesses, I work primarily online, trading forex and cryptocurrency, blogging on a personal blog, doing affiliate marketing, engaging readers community online, learning various soft skills such as digital marketing, making video calls, attending the webinar and managing social media account for blockchain projects. All of these activities have made it inevitable to interact with a digital screen, hence constant exposure to an artificial source of blue lights. Except I take action to mitigate this, my eyes will feel the impact.
A proverb says that is is uncommon for the healers to find the sick, the sick gravitate towards a cure.
Now, I do everything within my capacity to reduce blue light. The amount of time that we spend using these electronic devices and our closeness to screens while operating these devices is a big concern for ophthalmologists and other healthcare professionals. The long term health effects may become a national health problem in many developed countries. I found a solution in Night Screen mobile app, it may not be the best solution for mobile phone users, trust me, it will reduce the risk of blue light exposure.
What's Up With Night Screen Mobile Application?
My Experience
It is a lightweight app that helps users to reduce blue light emission while using the screen, especially in the dark. Developer understand that lowest brightness in some phones put users at risk, Night Screen makes it lower and safe by creating a mask so your eyes don't get hurt at night.
NB: even when the app has features that can help you protect your eyes. At night, it is unwise to look at your screen at night for a prolonged period of time.
The Homepage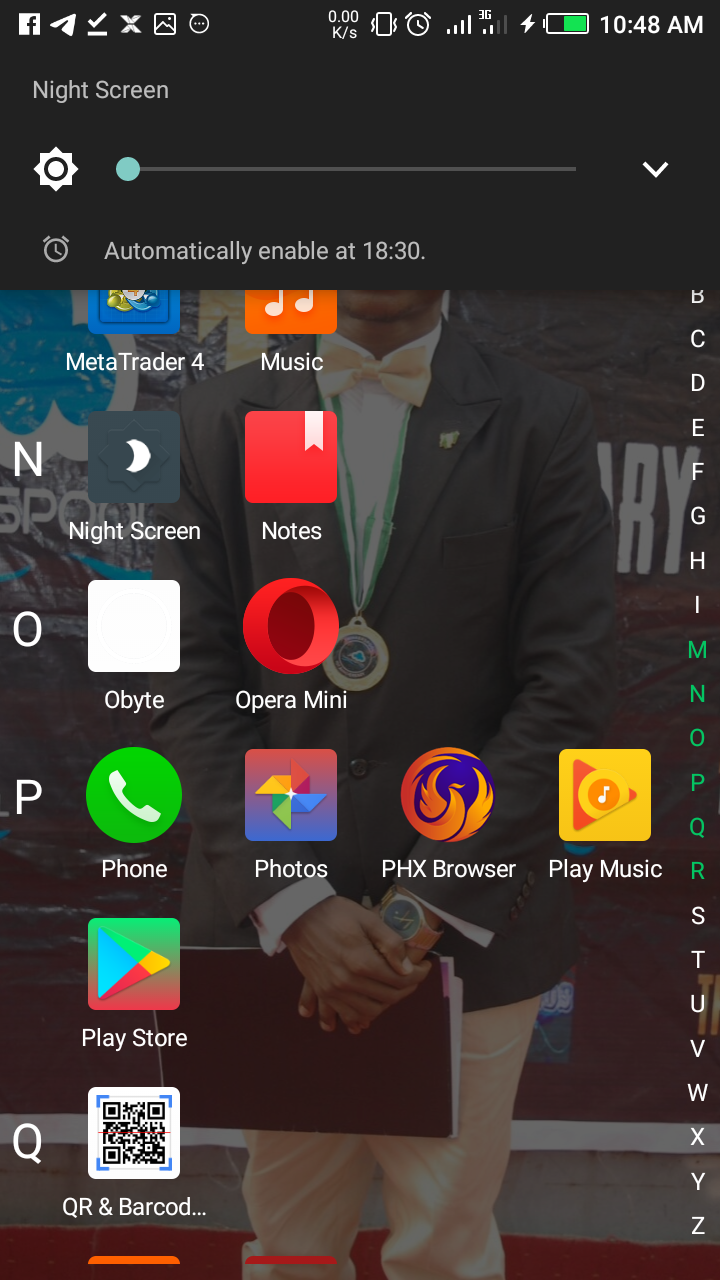 I am not sure if I should say that Night Screen does not have a homepage, rather it appears like notification at the top of the screen. There is a slider that allows me to adjust brightness. Behind This slider, there is a sun icon, when I click on it, I can easily toggle between day and night.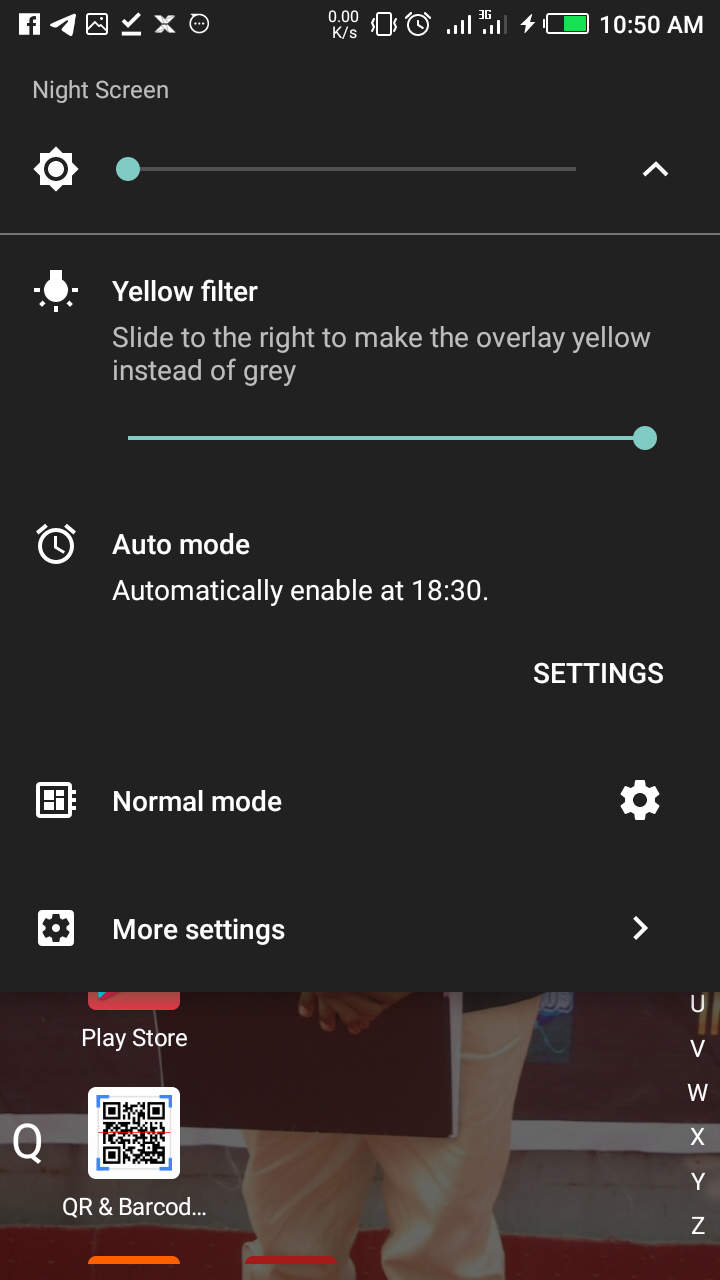 Really to have other features displayed on my screen as dropdown, I only need to click on the down icon, it looks like an arrowhead but it is pointing down. It will unveil yellow filter, auto mode, settings, system overlay mode, and more settings.
At the heart of any mobile app is it settings.
Yellow Filter: it turns my screen to dark yellow when I switch to night mode, but there is something that users must know about this functionality, especially Android 6.0 users.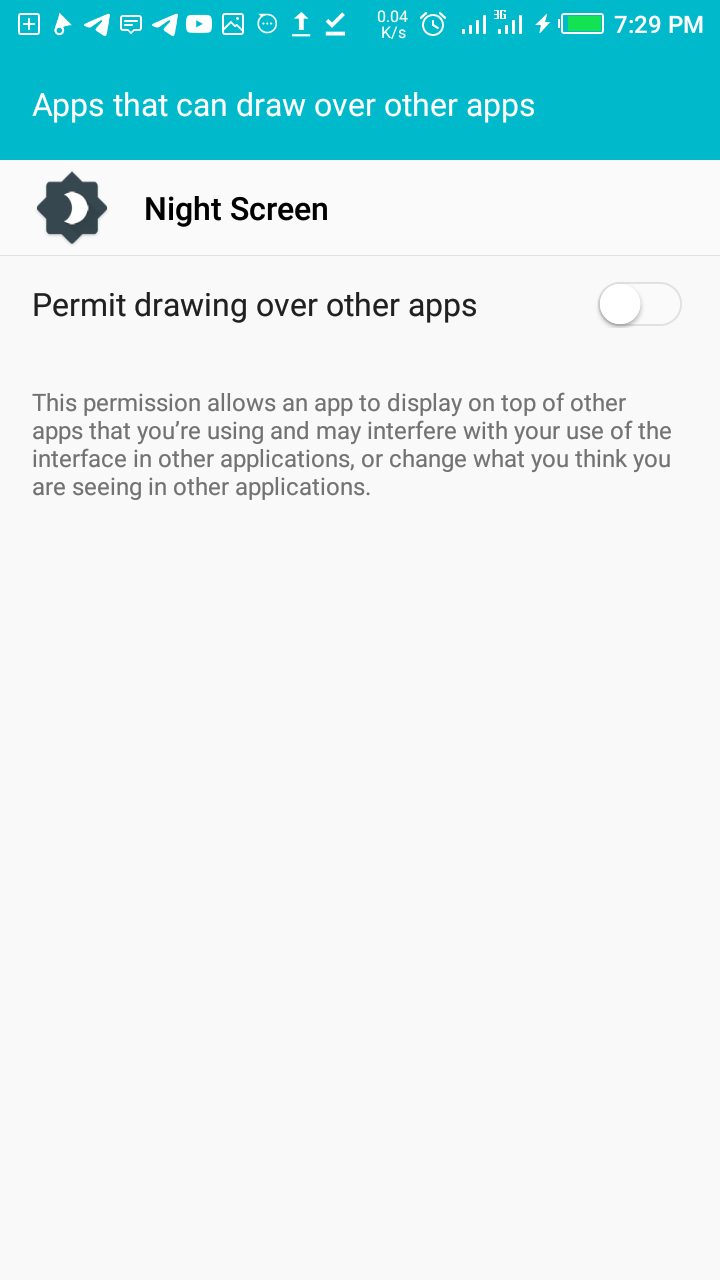 It is important that you allow your OS (Operating System) to permit yellow filter. This must be done by clicking on system overlay mode, the command prompt will pop out instructing me to choose between normal or system mode, I clicked on normal mode. If you are doing this for the first time, the app will guide you on what to do to enable the right permission. When normal mode is chosen, I can tweak yellow overlay as I deem fit. Actually, not everyone will like this, but it is a nice feature to play with.
Auto Mode: every Android phone that is powered by Android 6.0 and above have a light sensor that automatically adjusts screen brightness. This feature allows me to determine when I want my screen to activate night mode.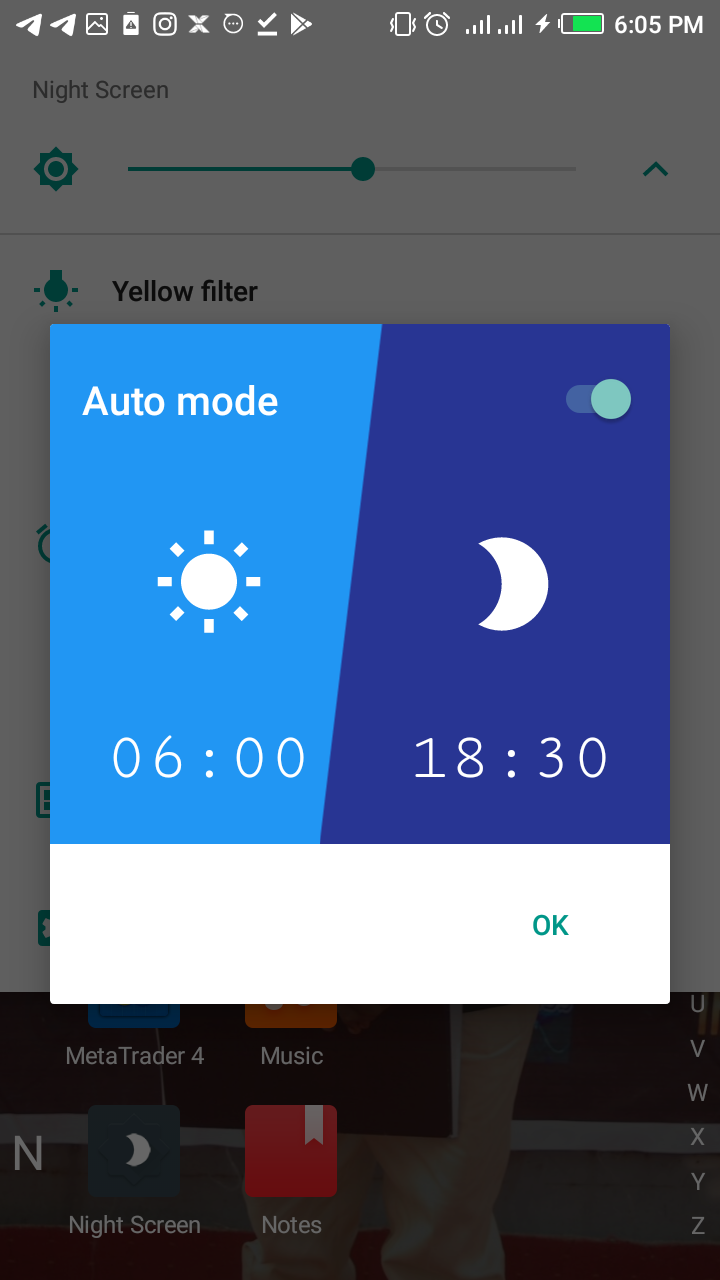 Personally, I want it to be switched on by 7 p.m. and off at 6:30 a.m. every day. This depends on your climate. For instance, when we have longer nights and shorter days, I set my screen to 6 p.m... When the night is short, I set the auto mode to 8 p.m., all users must determine what is best for them. Beside auto mode, there are SETTINGS, I had to click on it and allow my screen to run at the background continuously. Otherwise, the auto mode will not be enabled. It is important to state that these create an extra burden on my phone battery, but it is worth it.
More Settings: by clicking on this, I can enable dark theme, auto enable when brightness will change, use volume key to adjust brightness, show night screen in recent tasks, about page, and other information about the app.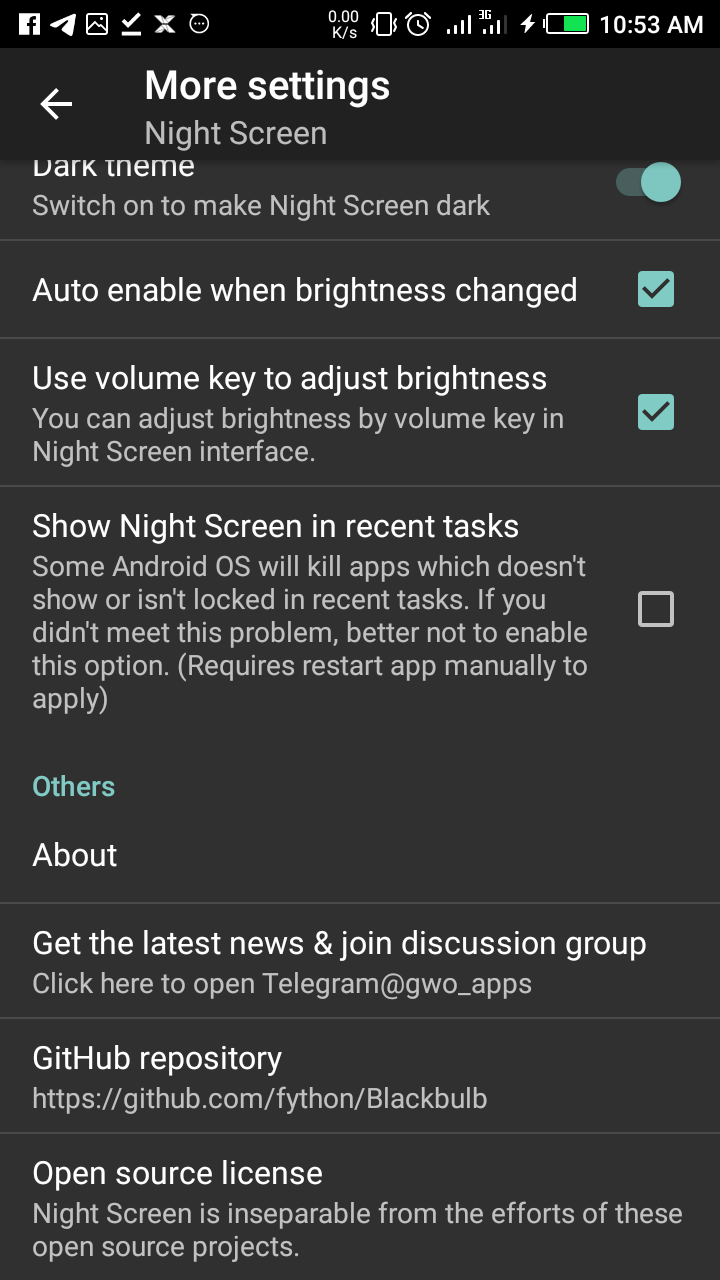 I enabled dark theme because I prefer anything that looks like a vintage, I enabled auto brightness change because I may go tonight party where there is a bright light, the app regulates itself using phone light sensor. It feels great to adjust brightness without having to touch my screen, I enabled use 'volume key to adjust brightness' feature. I love to explore almost all the features of mobile apps and PC softwares.
To Wrap it Up
There are a lot of things that we do that can potentially damage our vision, my eyes are as important as any other part of my body, without it, I am limited as regards the kind of information that I can receive. Eyes in critical condition can be very expensive to treat.
Night Screen is the lightest and simplest night filter app I have ever seen, it is less than 300 kilobytes in size. Which app can be lighter than this? It means that no matter how small your phone RAM (Random Access Memory) is, you have no excuse to destroy your vision at night. This app is being updated regularly and the developer is eager to improve it, he's got a telegram group where users can provide real-time feedback.
Recommendations to Developers
I really appreciate that the mobile app does not crash, and it does not hang while it is in use, but giving a recommendation is about improvement, especially with respect to open source projects. In lieu of this, I suggest that the developer should;
increase the number of filters, the yellow filter may not be enough to satisfy all users. You can include a red and brown filter in subsequent updates.

include a feature to control light intensity level and colour temperature, each should have its slider.
Version
This app developer contribute to its development regularly, and it has enjoyed more than half a million downloads so far.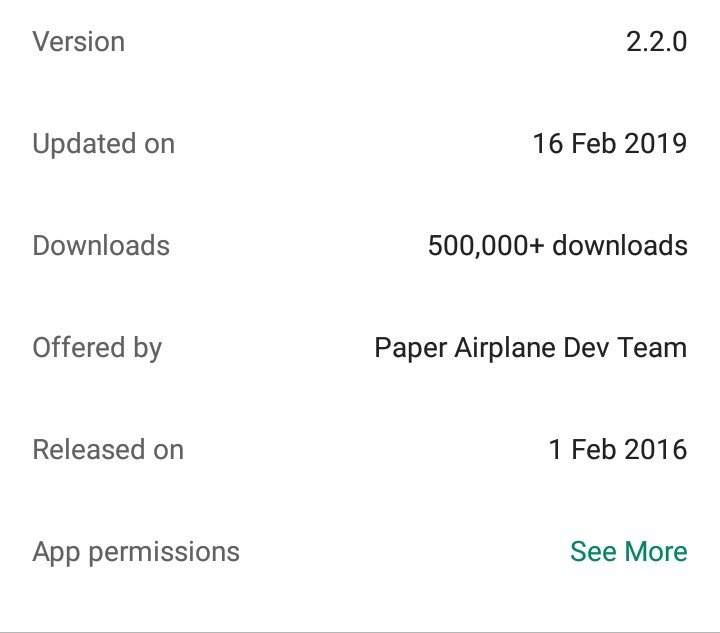 Links
Source Codes
https://github.com/fython/Blackbulb
Download Link
https://play.google.com/store/apps/details?id=info.papdt.blackblub
My Github Profile
https://github.com/autofreak
Series: Nil