Life of every human is full of activities that are usually not in particular order until we organize them. For a very long time, there was no tool like that can assist us in recalling things that ought to be done. Our fathers made use of jotters, sticky notes or board to list task and check it as they accomplish it. It seems like they have a magnificent brain than us because those who cannot write often depend on their brains, they have great memory retention.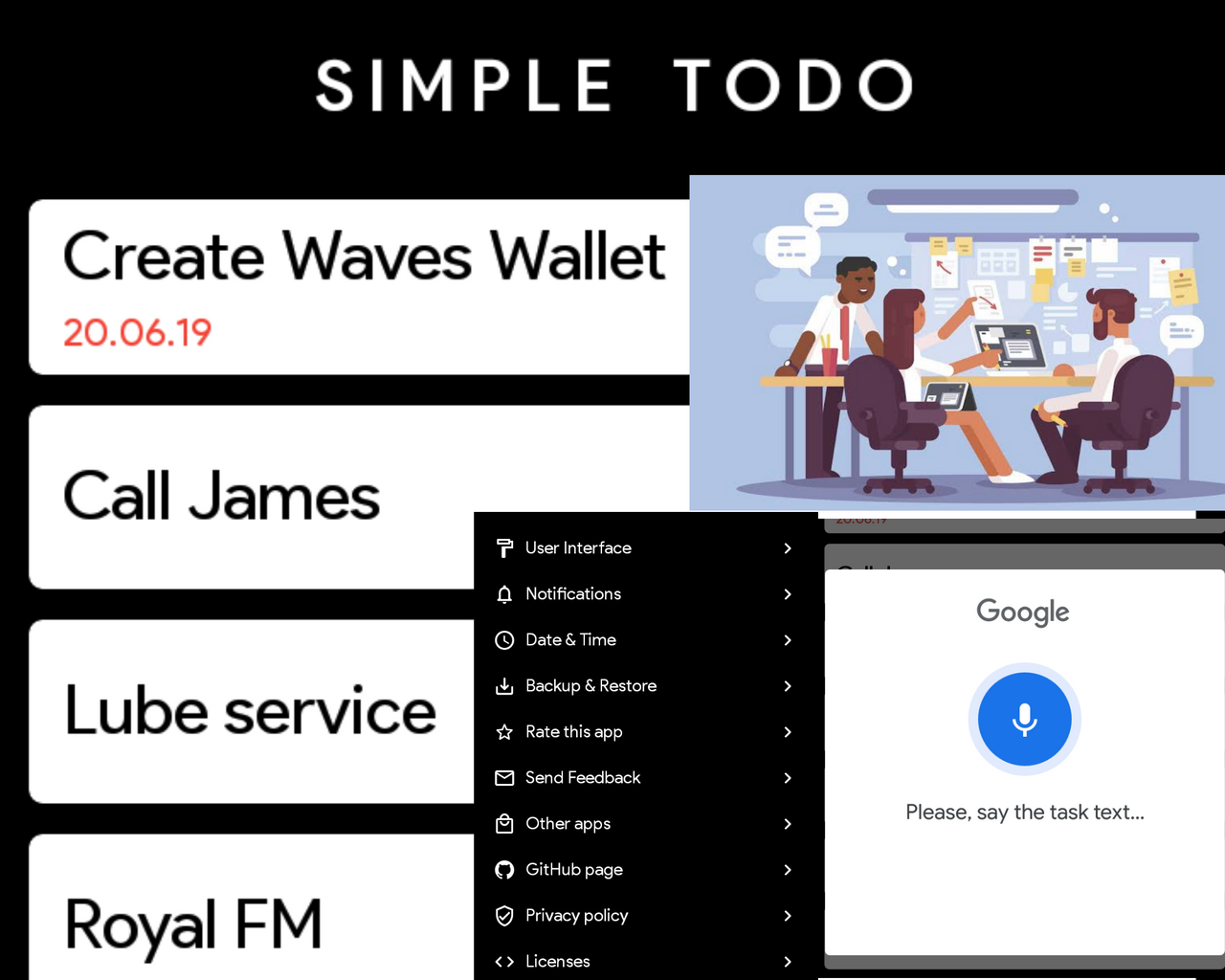 In the 21st century, the distractions are increasing geometrically. We had fewer distractions in the year 2000 than we have in 2019, lots of social media are craving for our attention. Except we conquer our desires to waste time and take it as a personal responsibility to always create a to-do list, we will not be able to make good use of our time.
it is better if time is money, but it is not.
Now, the new business world demands more from us, it is safer to leverage on advancement of technology by using to-do list as one of the management tools. This will help in organizing tasks where they are needed, a personal and professional list can be created straight on your mobile device.
What About Simple To-Do? My Experience As User
Similar to many other open source projects, it does not irritate users with any advertisement, and it is completely free, no up-selling whatsoever! It feels so sleek with the easy to understand homepage. The user interface and user experience (UI/UX) developer must have done a super fantastic job, it is the first task app that allows me to create a task without using the QWERTY keyboard. In essence, I can create a task with my voice. Its design is modern and no suspicious permission is required, after all, this is why it is open source.
Explore Simple To Do App Features With Me
It feels like we are now living in the age of decongested homepage, this may be as a result of new trend, mobile apps are now driven by users experience.
The Homepage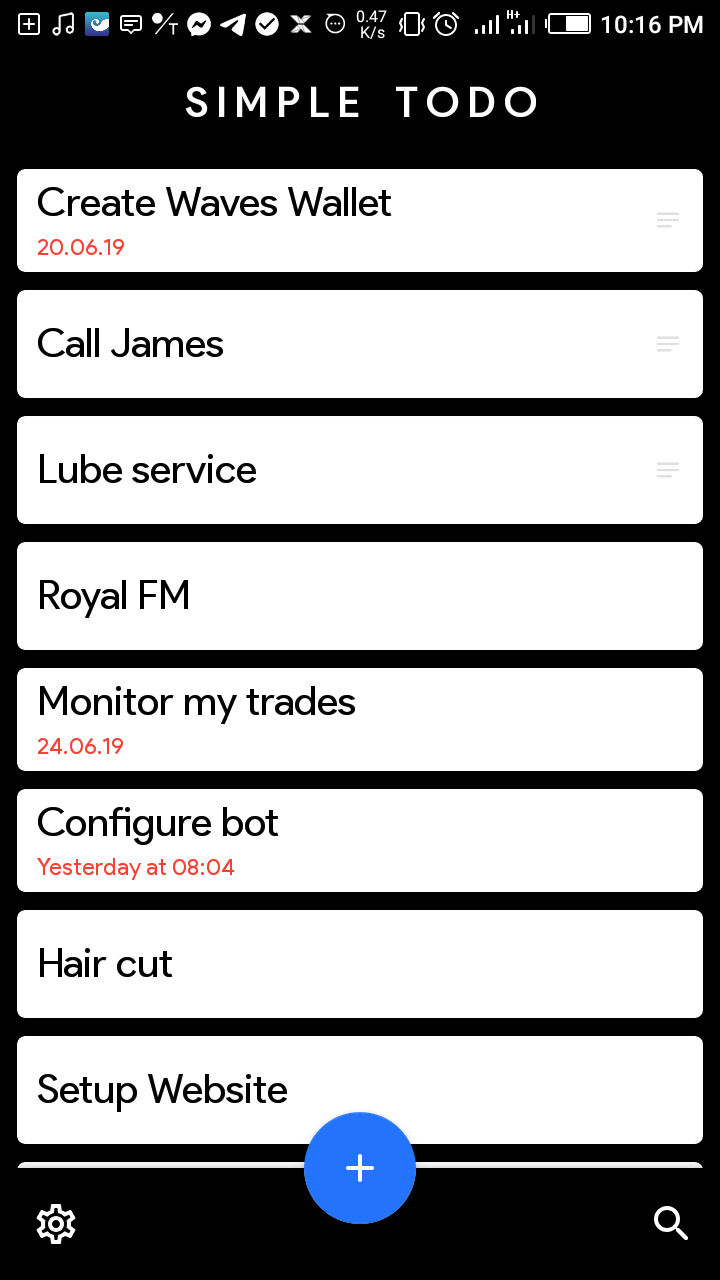 Whenever I launch this app, I see magnificent list of tasks that I have created at the bottom of my screen, there is a settings icon at the left, add task button at the middle (this is represented with plus (+) icon) and search button.
Create Task: the task icon is always in blue color irrespective of the theme that I choose in the appearance settings. If I click it once, it will open a page where I can create a new task. What is required is the title, add note box and reminder. The most important information is the title, I decide not to add note and reminder if I feel there is no need to be reminded of anything. In some tasks that need a reminder like a birthdays or special anniversaries, I set a reminder and it is just as easy as setting alarm, except that date will be included. Once all of these are set, next is to click on the add button.
However, if I need to edit my task, I will click on it, make necessary adjustments, then hit the update button. There is no limit to how many times a task can be edited. Also, there is delete button at the top-right corner, should I want to delete old tasks.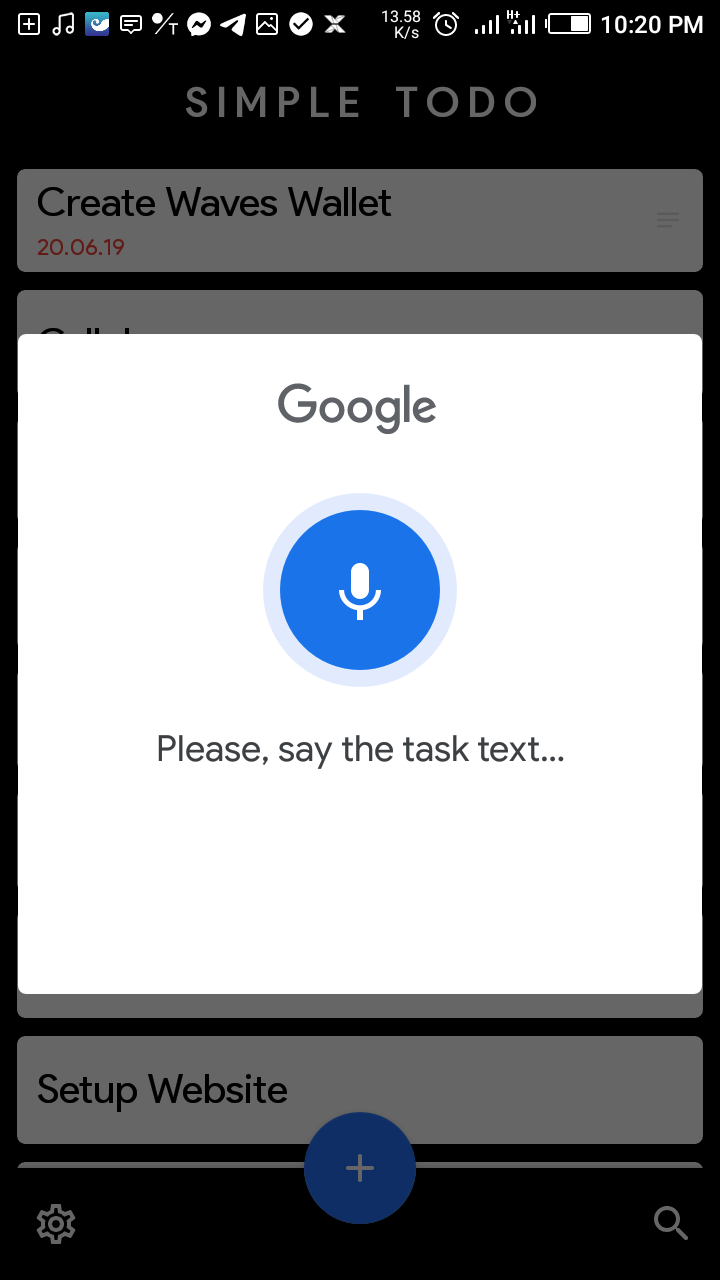 To create a task with my voice, I will press create start button for 2 seconds, Google voice typing microphone will pop out with the statement 'please say the text task.' The main disadvantage of this feature is that it depends on the internet connection. But any internet speed above 10 kilobytes per second will work perfectly with voice typing.
Search: it is common that users have lots of tasks created in the app. Instead of scrolling down to old tasks, I can type any word that is part of the task title in the search box, it will bring the task before my eyes. In a situation that many tasks have similar words in the task titles, the search feature helps in narrowing it.
Settings: here is where I was able to change my app appearance, I can adjust user interface, notification, date and time. I can create or restore a backup. Other features under settings are; privacy policies, rate this app, and other apps. There are three other apps developed by the same developer, they are worth looking at too.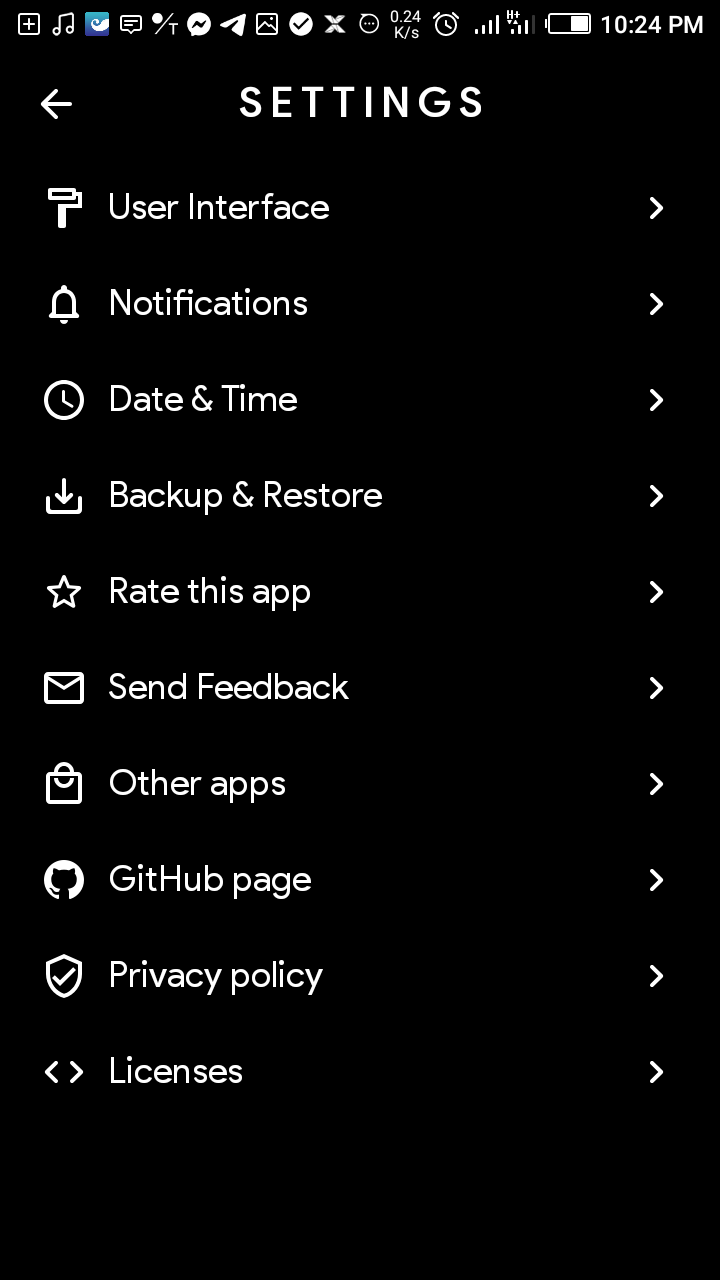 Through the user interface, I can choose between three (3) themes, black is my preference because it makes me feel like app night mode is enabled. It is helpful if general notification is enabled, sometimes, the task alarm is missed but I can still find a task on my notification. It is a kind of reminder too.
Date and time format is important too, the most popular is dd/mm/yy for dates and 12 hours for time format. I would not like to bother myself with the conversion from 12 to 24 hours time format.
I created a backup on my SD card, this is important in case there is a crash, but so far, I am yet to experience anything of such since I have been using this app for efficient task management. Examples of things that make backup important are special events and anniversaries since date and time will be set in these cases, it is better to have a backup. I delete all the tasks almost as soon as they are accomplished. Having completed task undeleted is actually a way to reminisce on how far I have gone during the weekdays, but I don't do this often.
Summary
Time is the most valuable asset to mankind, doing the right thing at the right time is important to achieving professional and personal success. Simple To Do app have a simple interface, yet elegant functionality that guarantees comfort to its users. Past events have date and time displayed in red color while future tasks are in blue. I can say that it is an app built to unleash my potential, not only me but other users.
Recommendations
The reality is that the app has been serving its primary purpose, but I believe that it can be developed to serve us better. I would love to make the following recommendations:
includes task priority this can be in the form of high, medium and low priority.

I would love to see a feature that will allow me to mark accomplished tasks.
Version
This app has enjoyed more than ten thousand downloads so far in last 15 months, I believe that this app user base will increase before the end of 2019.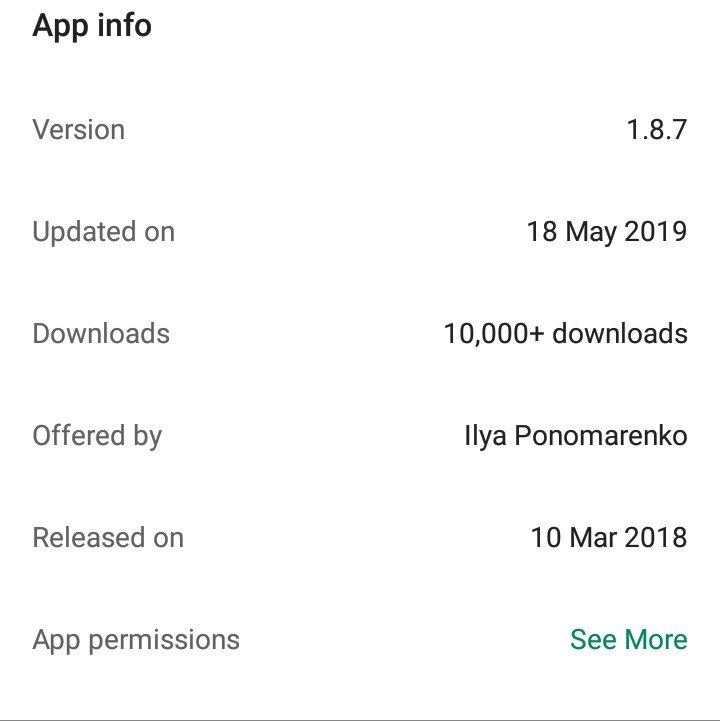 Links
Source Codes
https://github.com/Jizzu/SimpleToDo
Download Link
https://play.google.com/store/apps/details?id=apps.jizzu.simpletodo
My Github Profile
https://github.com/autofreak
Series: Nil