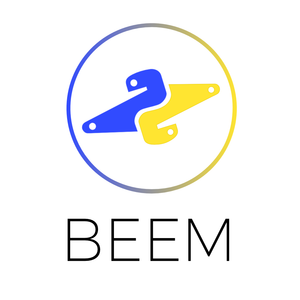 Image: @creativista
Repository
https://github.com/holgern/beem
Beem, the python library for Steem by @holger80, has been extended by methods to change the recovery account, list pending recovery account changes, and the option to list all outgoing delegations also for accounts with many delegations like @steem.
New: Change recovery account
PR #130 / Commit c2109e2.
Each Steem account has a recovery partner that can recover the account with a recent owner key in case the password or key got leaked and changed. You can see the recovery partner for example on steemd.com in the left column:
The default recovery partner of each account is typically its creator, but the recovery account can also be changed. Support to change the recovery account has been added to beem's Account class now:
[...]
acc = Account("accountname")
acc.change_recovery_account("new_recovery_partner")
[...]

Note that a request to change the recovery account takes 30 days until the changes are active. Another request within this time restarts the 30 day period. Setting the current recovery account again cancels any pending change request.
New: List pending recovery account change requests
PR #130 / Commit 83381b.
Steem keeps track of all pending recovery account change requests to apply the changes 30 days after the requests were submitted. There are two Steem API methods that allow listing pending change requests, one for all open requests of any account and one for one or more specific accounts. These methods were integrated into beem and are available now in the Blockchain class:
List all open requests: Up to 1000 requests can be retrieved per call, follow-up requets can be constructed by setting the start parameter.
>>> from beem.blockchain import Blockchain
>>> blockchain = Blockchain()
>>> blockchain.list_change_recovery_account_requests()
[{'id': 511, 'account_to_recover': 'bott',
  'recovery_account': 'bott', 'effective_on':
  '2018-12-18T01:46:24'}, ...]

List open requests of one or more specific accounts:
>>> from beem.blockchain import Blockchain
>>> blockchain = Blockchain()
>>> blockchain.find_change_recovery_account_requests('bott')
 [{'id': 511, 'account_to_recover': 'bott',
  'recovery_account': 'bott', 'effective_on':
  '2018-12-18T01:46:24'}

Improvement: List all outpoing delegations
PR #129.
The Account.get_vesting_delegations() method existed before and could be used with pre-appbase nodes to list all outgoing delegations of an account. With the switch to appbase, the internal API call used in this function was find_vesting_delegations. This method can provide up to 1000 entries, but not more. While this is sufficient for most accounts, this may not be enough for accounts like @steem with way more than 1000 outgoing delegations. By switching the internal API call to list_vesting_delegations and a few adjustments on the result handling, all delegations of an account can be fetched with beem now. Here's an example to get all (close to 1M!) outgoing delegations of @steem:
from beem.account import Account
results = limit = 1000
last_delegatee = None
acc = Account("steem")
while results == limit:
    delegs = acc.get_vesting_delegations(last_delegatee, limit)
    results = len(delegs)
    for deleg in delegs
        last_delegatee = deleg['delegatee']
        print(deleg)

Fix: Testnet/3rd-party chain compatibility
PR #127
The following fixes improve the compatibility of beem with the testnet where the asset symbols are different to STEEM, SBD and VESTS, and with 3rd-party chains or Steem forks:
missing steem_instance in Amount() call within steem.sbd_to_rhares() led to AssetDoesNotExistsException on 3rd-party chains
restructuring steem.sbd_to_rshares() to avoid redundant function calls and
streamline the calculations
replacing hard-coded symbols with the generic symbol names in Account()
GitHub Account