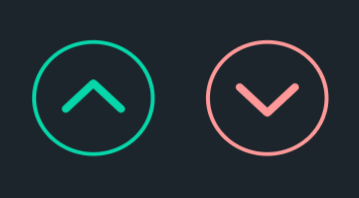 INTRODUCTION
Sometime last night while reading random posts on the platform, I noticed this red something beside the upvote button. That colour was alien around there. The only red coloured thing I come across once in a while on the steemit blog is the red flag. I had to take a second and closer look and there i decerned what it really was: A DOWNVOTE BUTTON!
Oh, finally! I whispered within as I recalled this has been a long yearning of some steemians.


For quite a long while, numerous steemians have asked for and demonstrated the need for a downvote button on the platform, one of which is to serve as a tool to easily combat plagiarism and other 'shit posts'. Now their long request has been met. An applause to the steemit development team.


THE PROBLEM
While the new development is commendable and speaks volumes of steemit as a platform sensitive to its users' needs, the position of the downvote button is... lemme say dangerous - given its proximity to the upvote button.
Here's the point: while trying to cast a vote some hours back, I had to take time out to zoom the button in reasonably before daring to press anything. Most of us use mobile devices for social media surfing as this and the tendency here is that rampant errors are bound to occur as steemians attempt to cast their votes on posts. With the red arrow right there beside the green, we are about to witness voting crisis in the history of steemit as steemians unwittingly downvote posts while trying to upvote them. Not everyone would have the patience to zoom the buttons in before casting their votes. Using a PC is no guarantee of escape from this imminent chaos either as both buttons are just so uncomfortably close.


RECOMMENDATION
I firmly suggest an immediate action be taken to prevent this crisis. Ultimately, this would entail readjusting the position of the new button. How about steemit relocate the downvote button to the right side of the post-payout - as demonstrated below - instead of leaving both upvote and downvote buttons adjacent to each other?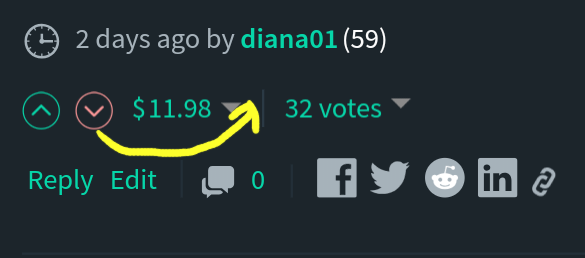 This I believe would effectively check the impending mayhem while still keeping both buttons at reasonable closeness.