I bumped into this issue on my Linux Ubuntu 16.04 system, when trying to delegate SP (Steem Power) to the Utopian-io project.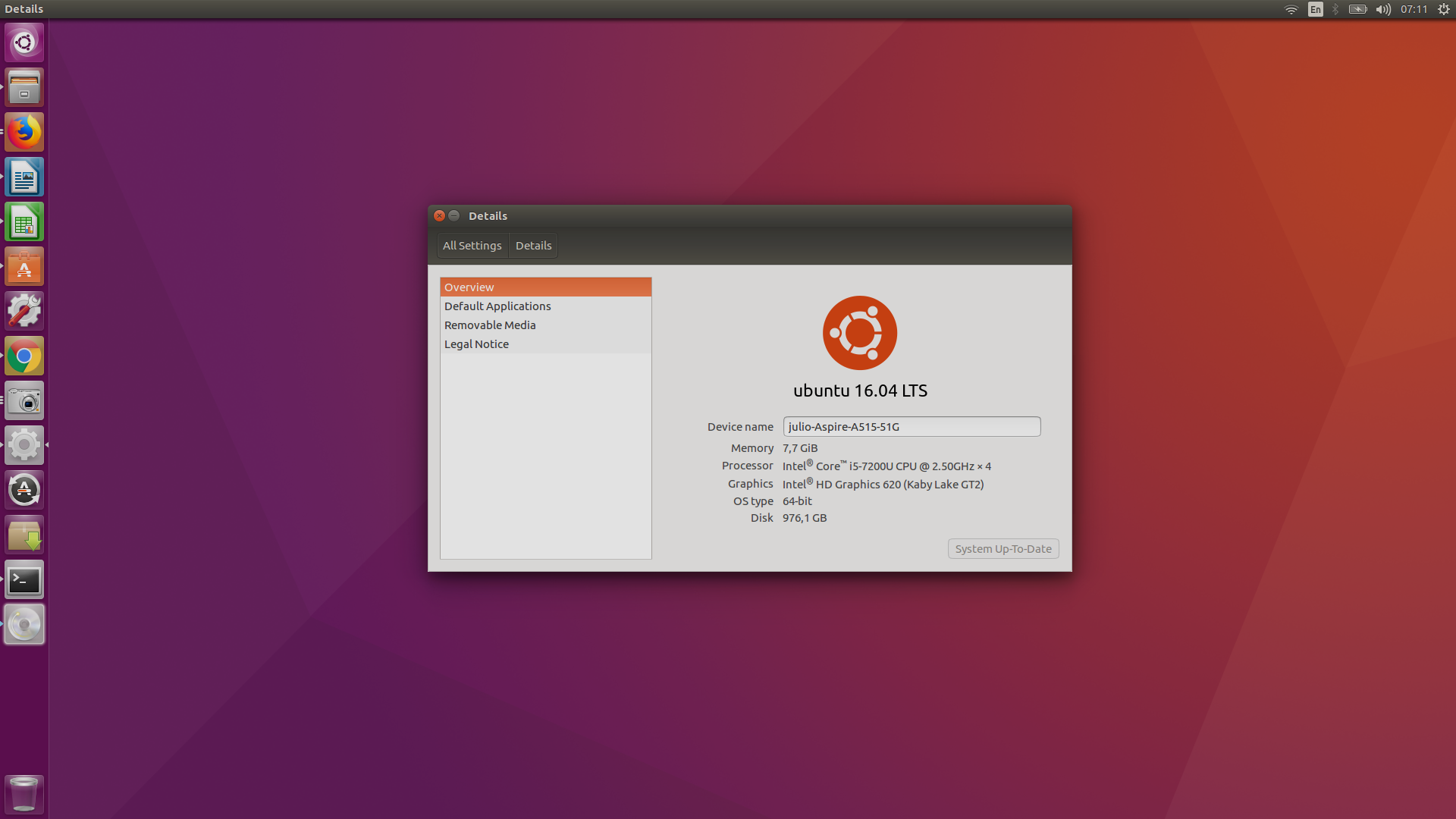 I thought the delegation tool was not working. I wondered if my delegation was below some minimum, considering it was less than the suggested 1000 SP. After trying a few times during two days, I thought I'd ask Utopian-io about it. I found no better way to pose my question than sending a comment in a Utopian-io rules post. To my surprise, it was answered almost immediately, by @elear himself.
https://steemit.com/utopian-io/@utopian-io/utopian-rules-update-10-crowdin-blacklist-moderation-quiz#@elear/re-gregario-re-utopian-io-utopian-rules-update-10-crowdin-blacklist-moderation-quiz-20180226t232620066z
The suggestion was plain and simple: try another browser. Something that I had not thought of, amazingly. I was using Firefox, which did not work. I tried Chrome as suggested, and it worked like magic.
Seconds after that, my name and picture were in the list of delegators. Proud of being there with the big boys, bringing my two cents to the biggest idea I have seen in my first year in Steemit.
So I decided to get started, and make this a Contribution. I won't fix the issue, since my programming skills are not good enough for that, yet. But I will try Firefox in a few more operative systems, and present a neat case, so the fix will be a piece of cake for any of my experienced programmer friends. Hopefully.
Components
The issue shows up after pressing the DELEGATE button, in the Sponsors menu of the Utopian-io site.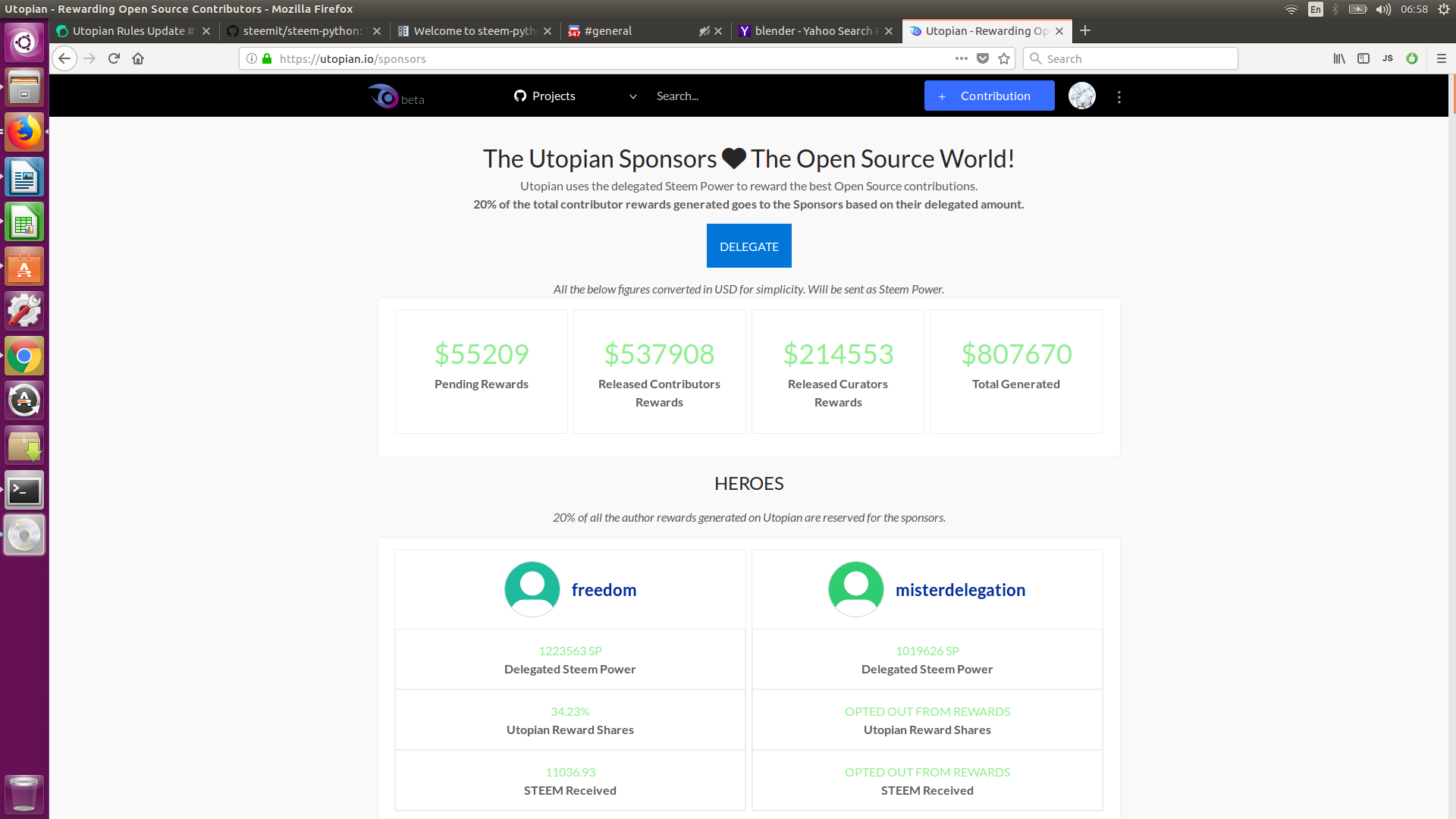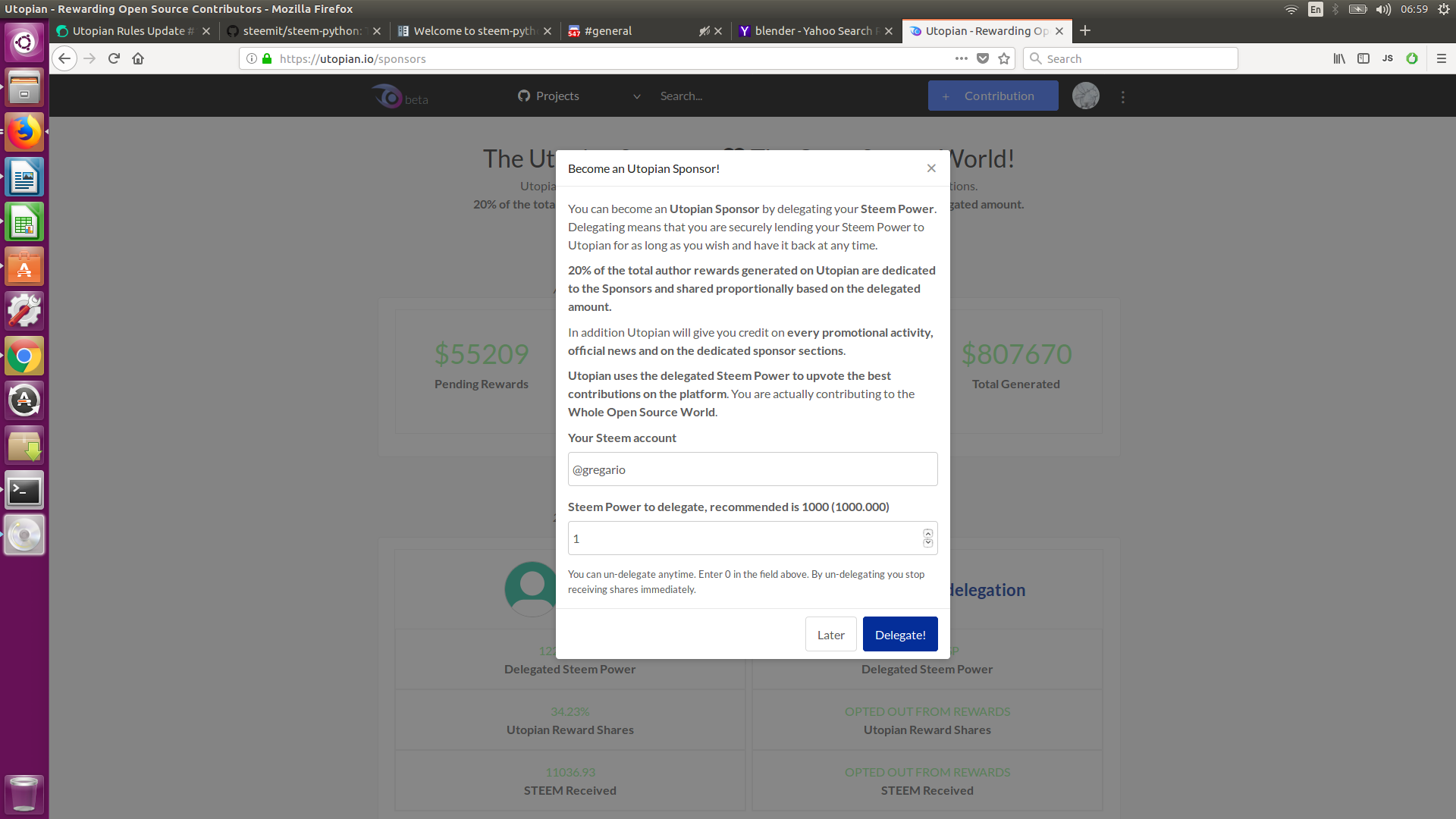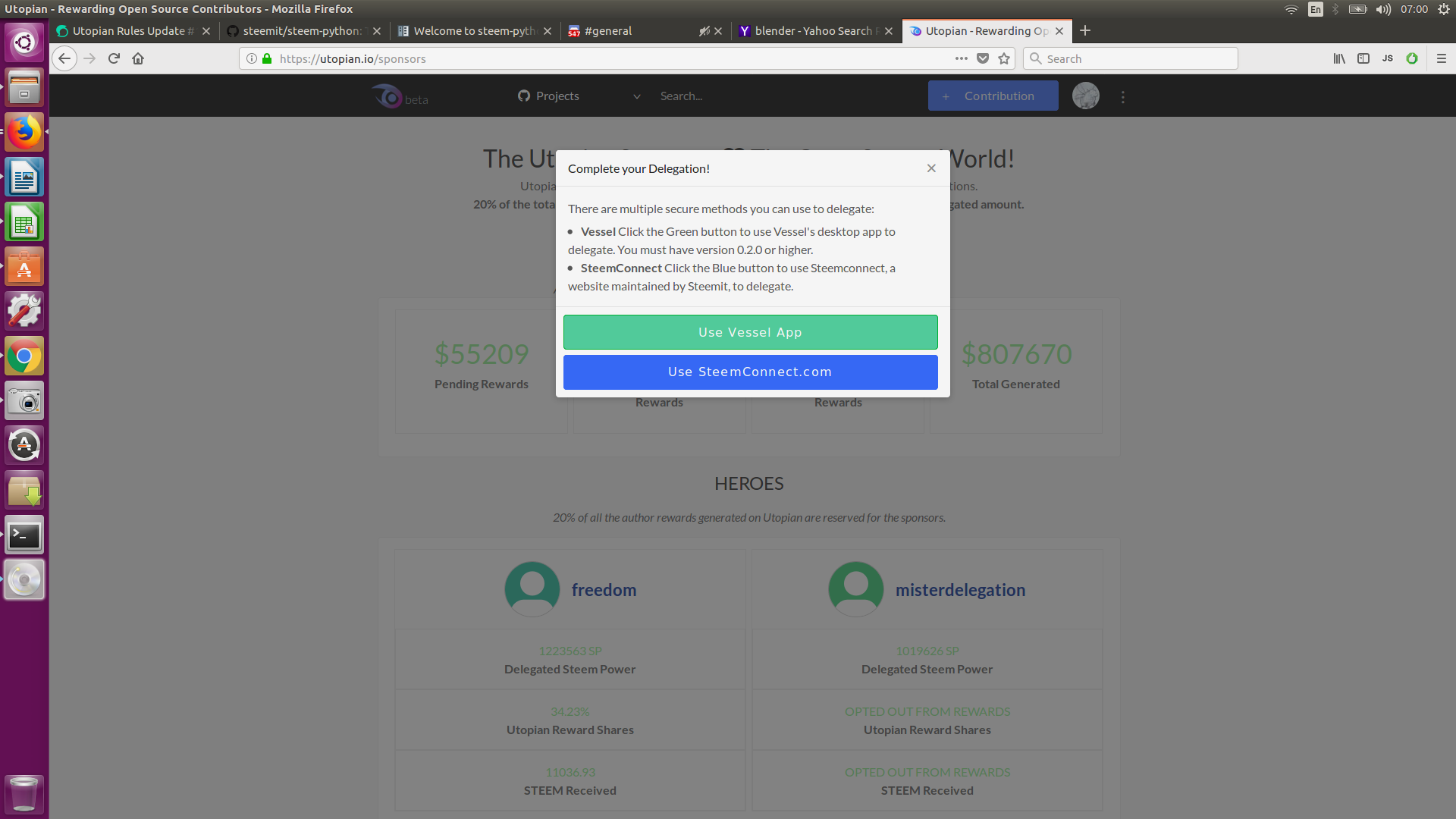 After pressing the green Vessel button, or the blue Steemconnect button, nothing happens, other than the vanishing of the pop up screen.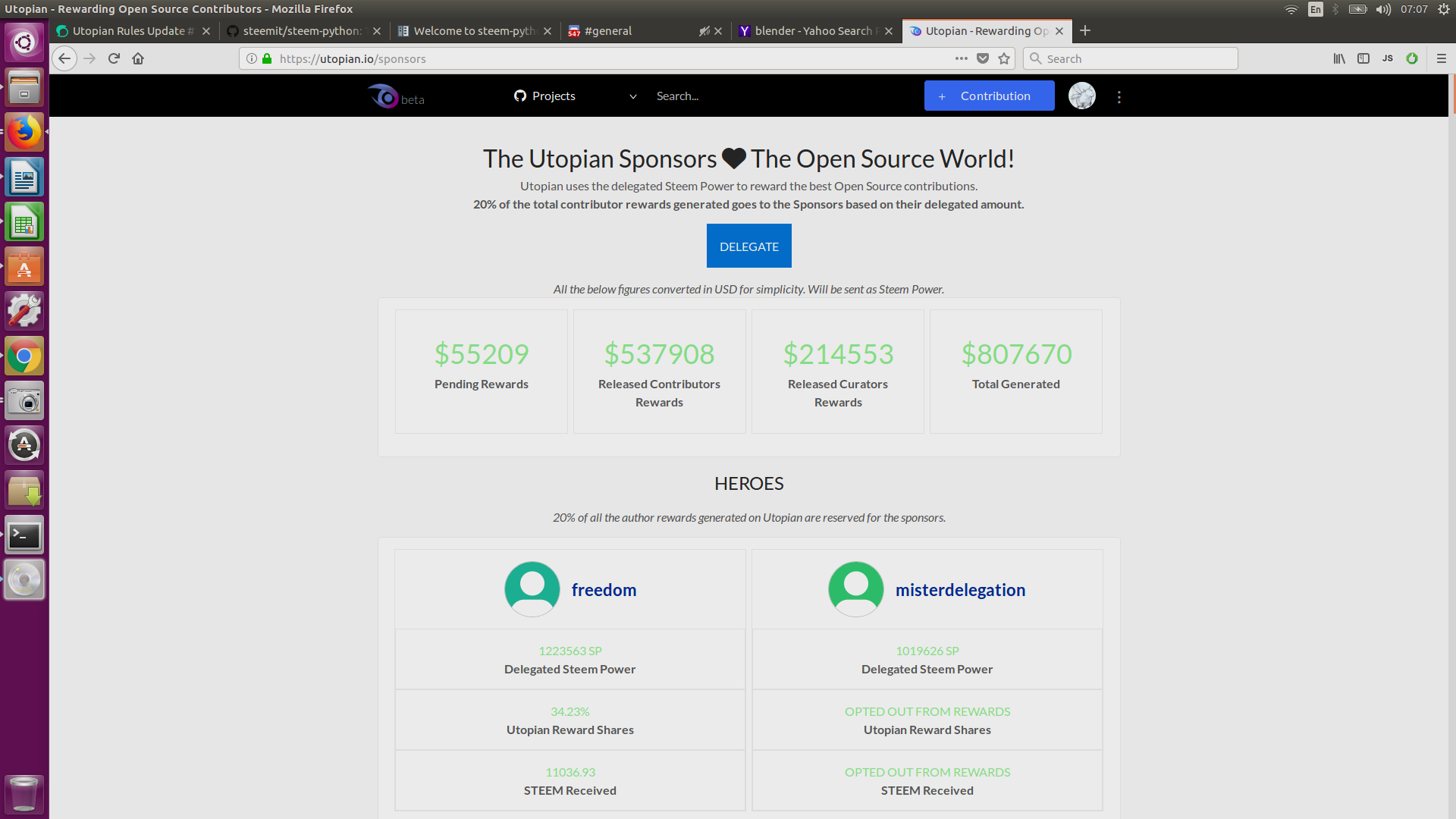 The exact situation happens in Windows 10 and Windows 7. See the screenshots.
Windows 10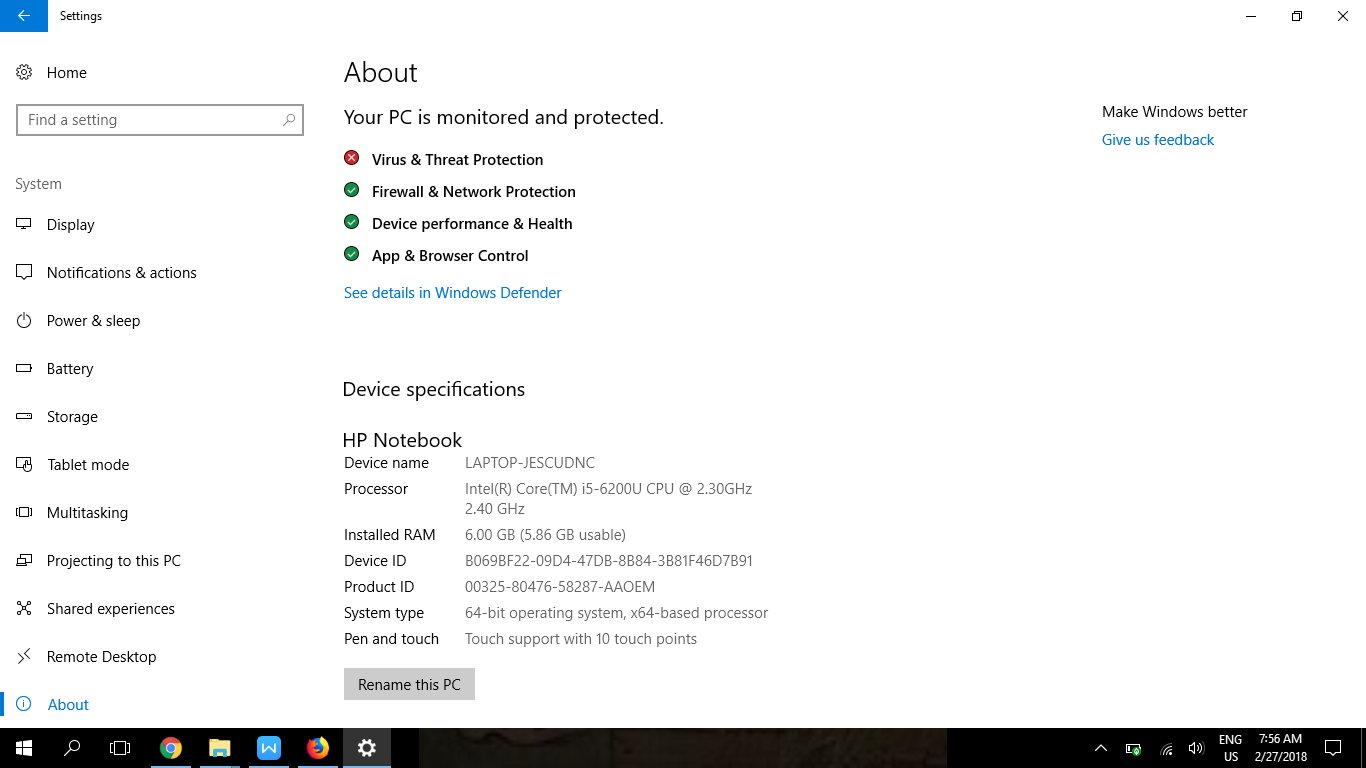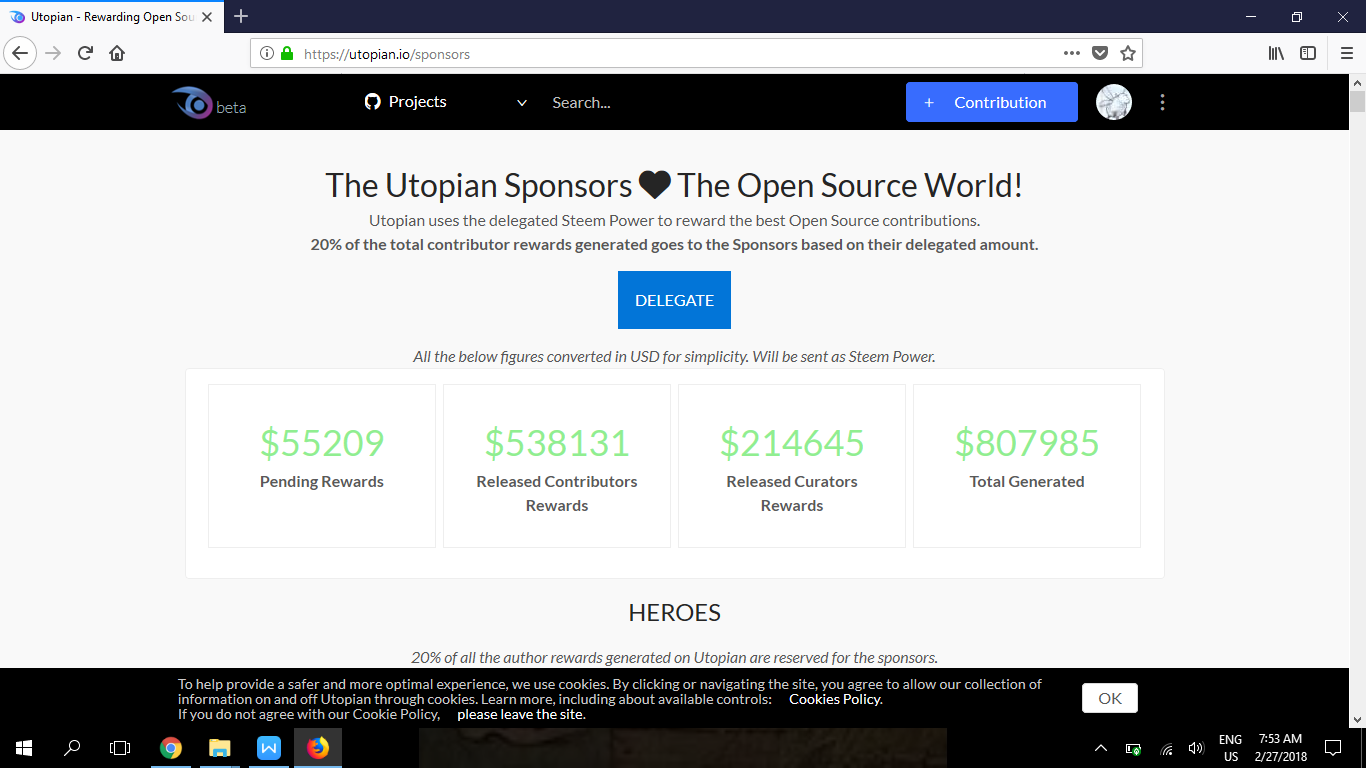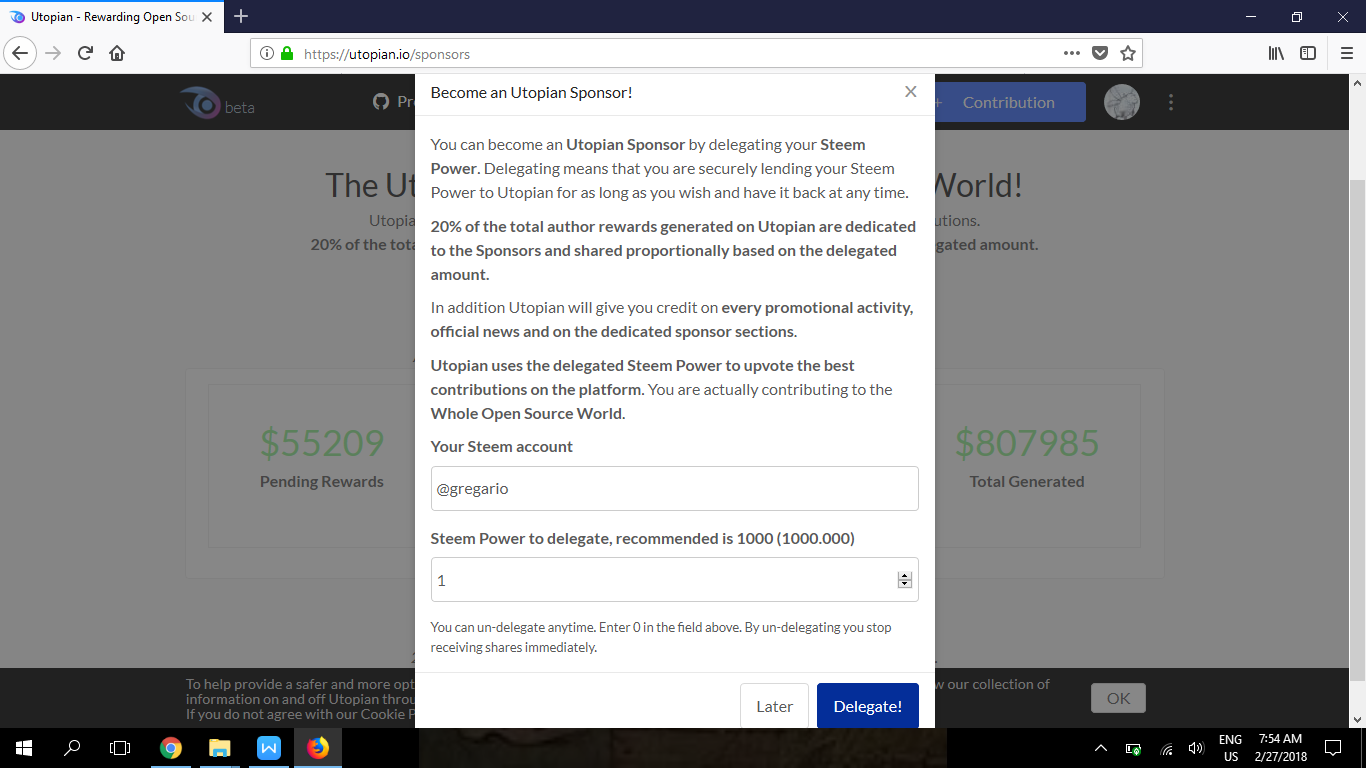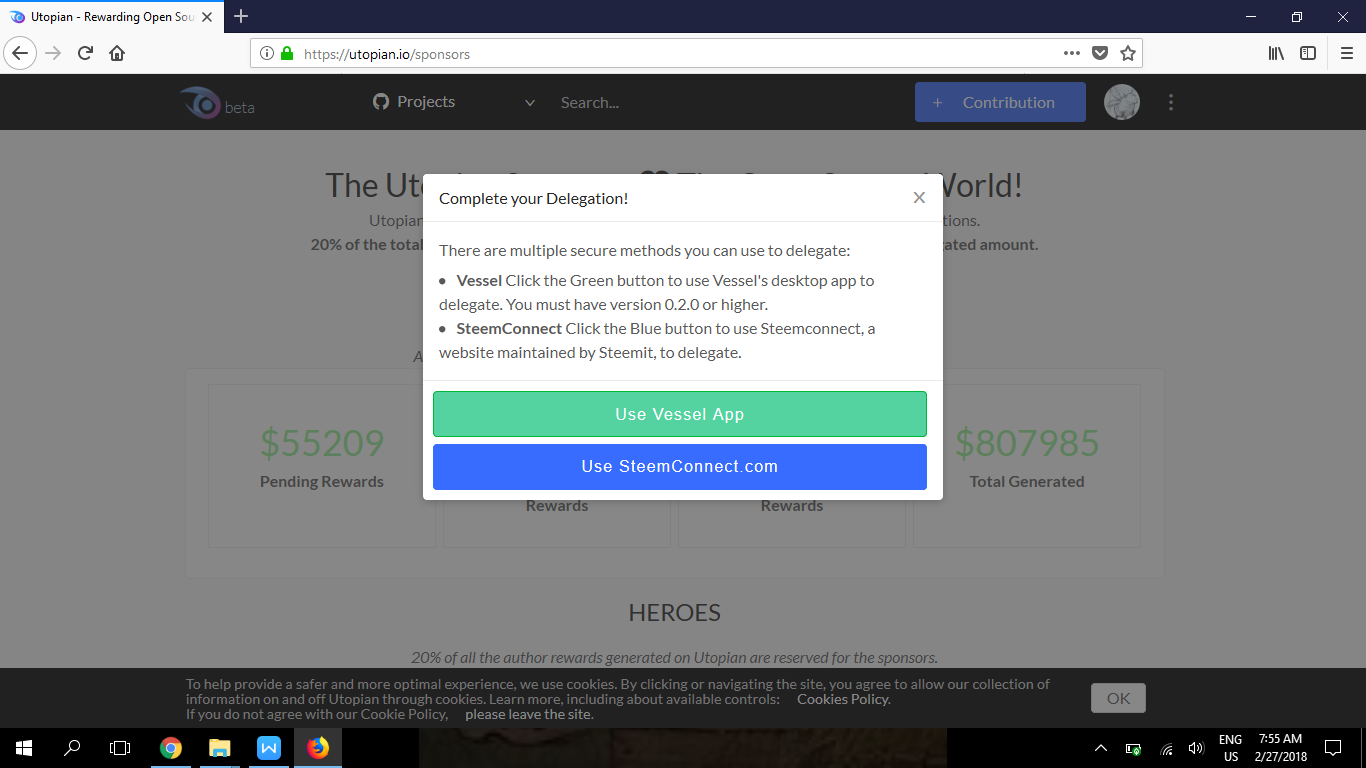 Windows 7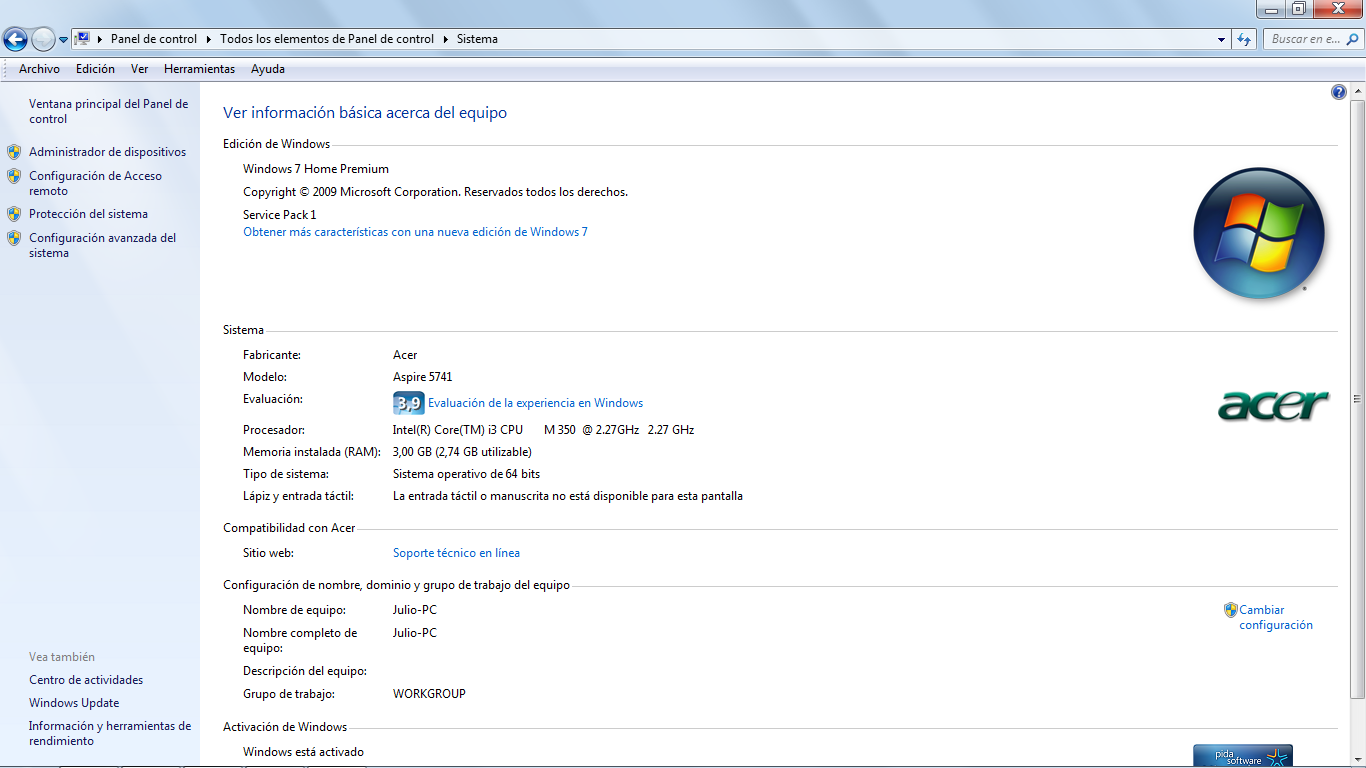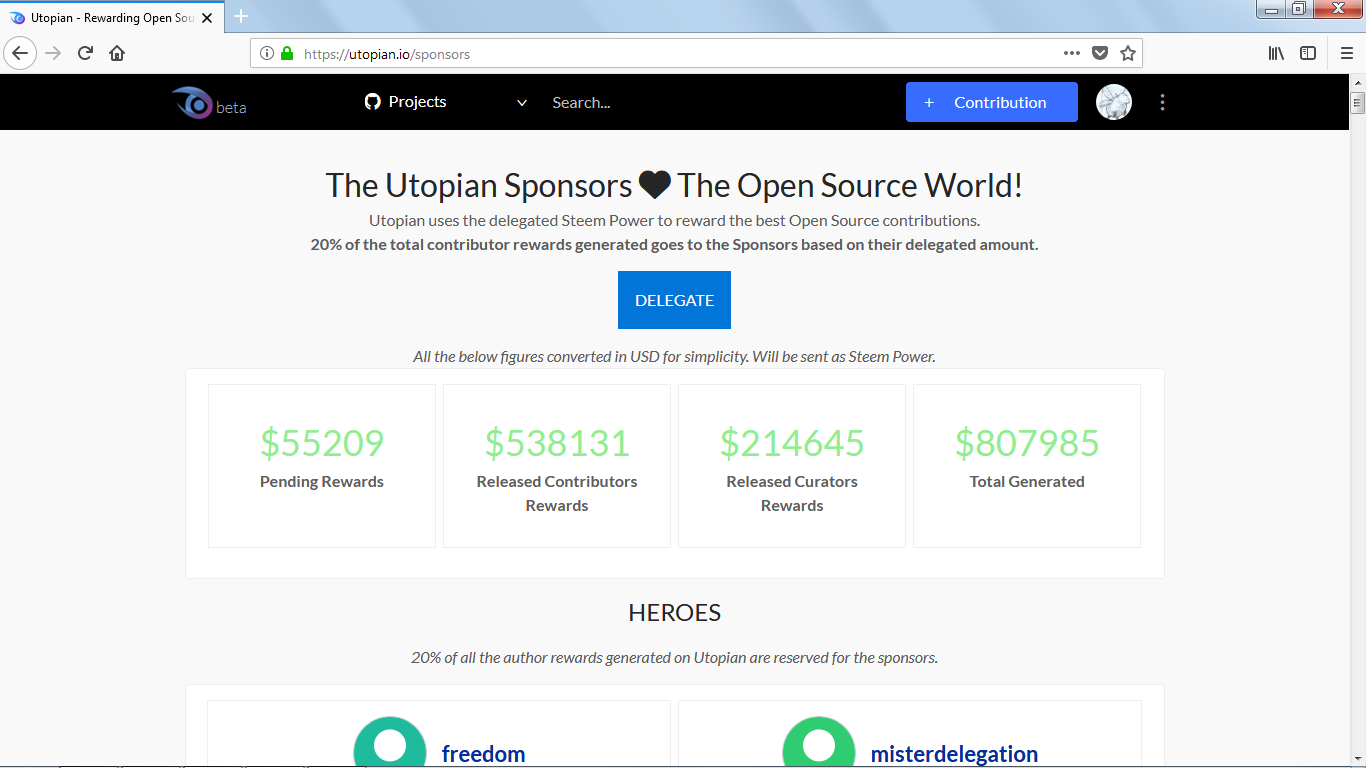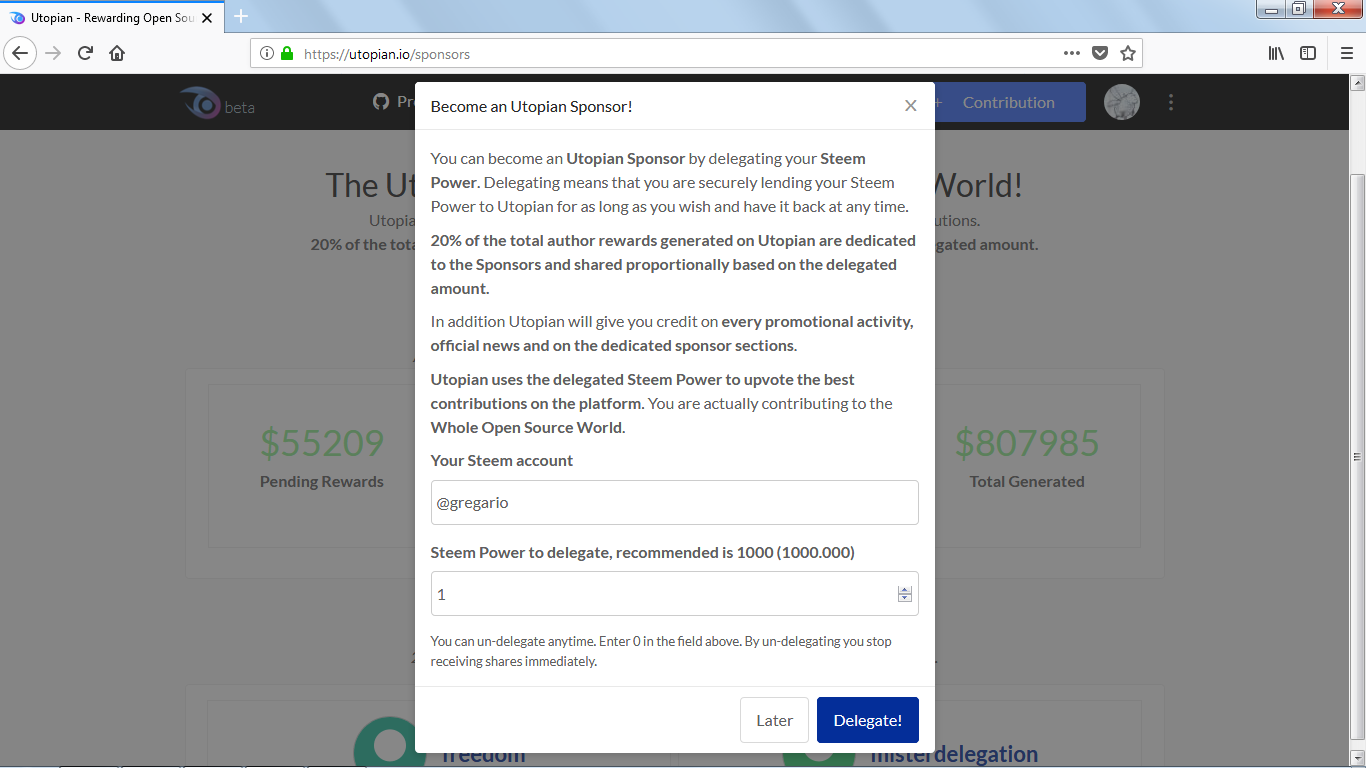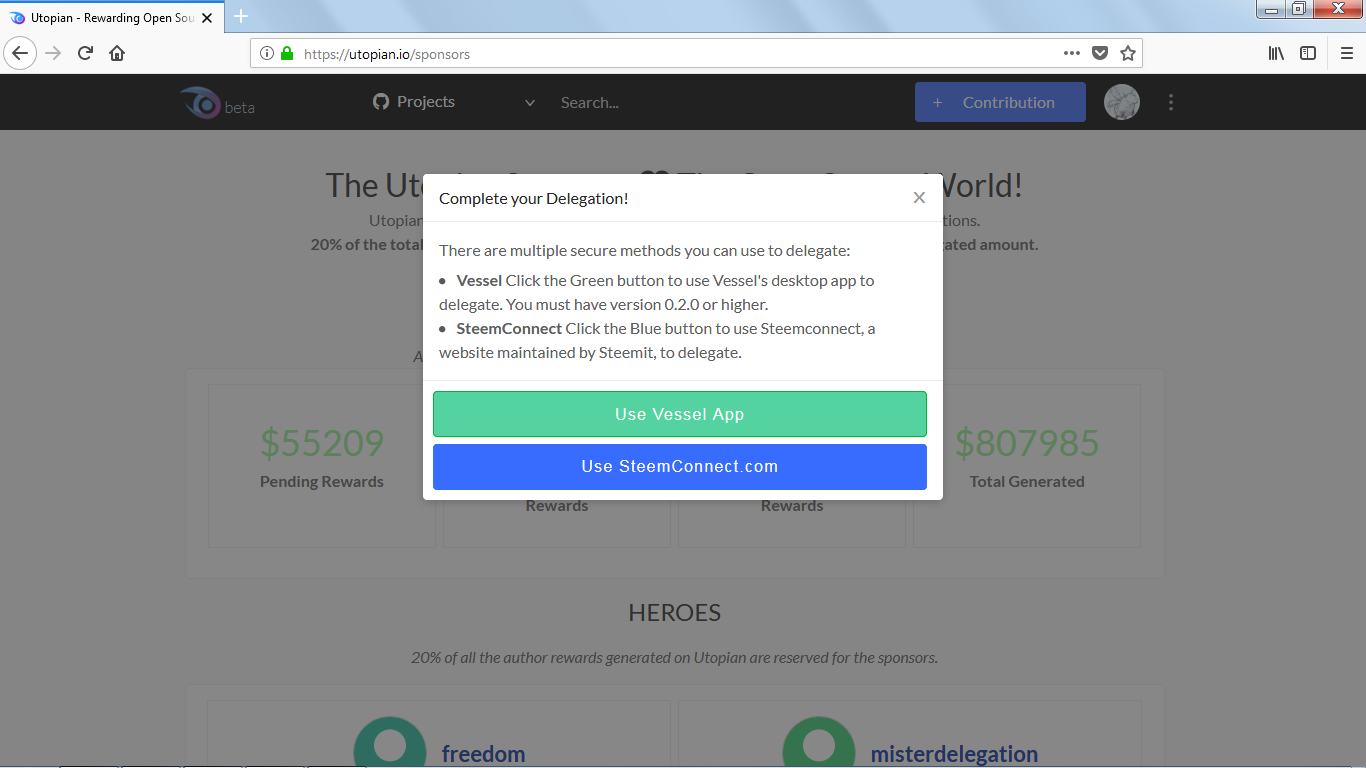 Proposal
The fix could be two-fold.
First, the delegation process should work with Firefox as it does with Chrome.
Second, it should show error messages when not working, indicating hints as to what the problem should be. One natural hint, of course, is to suggest the potential delegator to use a different browser. She might be as absent-minded as myself.
Mockups / Examples
Mostly a side comment, actually. I had the intention to include the Brave browser in these tests, but I decided to leave it for another contribution.
Benefits
This would enhance the experience with the Utopian-io site, with the corresponding positive image impact.
As well, this will increase the number and amount of delegations received by this awesome community.
---
Posted on Utopian.io - Rewarding Open Source Contributors
---