I know I don't have a perfect memory, and I don't think anyone does. At times when there's something important to remember, and I don't find a place to write it down, I tend to forget about it. To remember spontaneous thoughts I either have to write it down or end up remembering it in an odd hour. It's more serious when I'm on a phone call, and I need to take down some important information. Like a contact address, phone number or even bank details. Forgetting these information could be risky when it is especially crucial.
Since my smartphone is always with me, one could reason why not just use a note app. The problem is that opening a note app every single time I need a particular info is tiring. I've had to try a series of apps that would assist in storing temporary information. During that search I found a gem.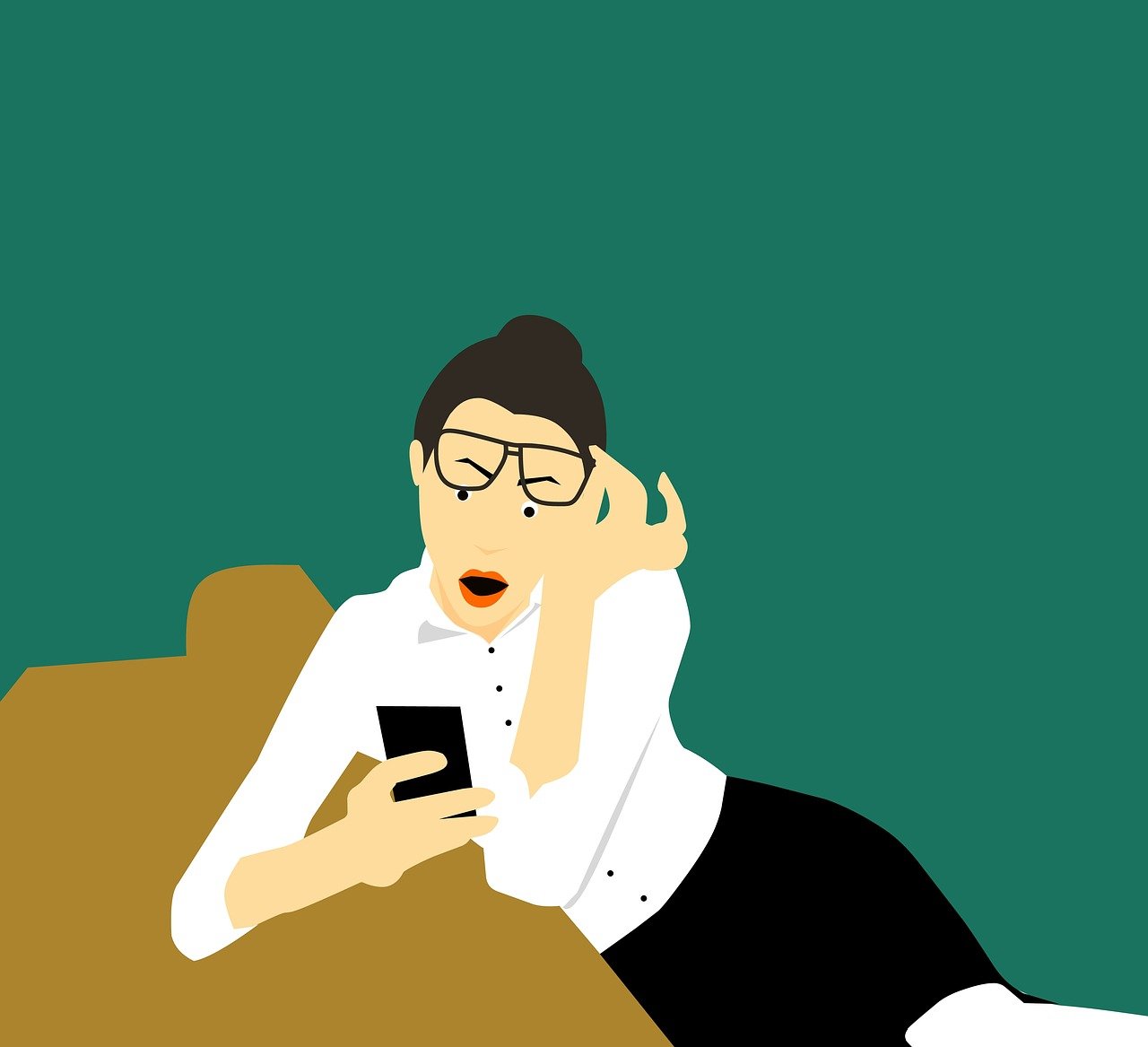 • Image by Mohamed Hassan on Pixabay
Today, I'd be doing a review on Pin (or "P!n" as it is named), a note-taking app that makes use of the notification bar. The notification bar is somewhere phone users hardly take their eyes off, whether to enable internet connection or reply quickly to a message. Therefore, it is reasonable to store relevant notes there so you can easily see them.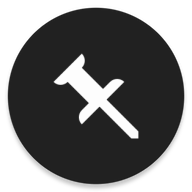 Repository
What is P!n?
P!n is a simple app for pinning relevant information (like notes or tasks) to the notification bar. It simply does what the name implies. It comes really handy when you want to jot down a piece of information or a thought. The app takes notes and stores them as notifications. The pinned notification can be edited or deleted while on the notification bar. The notes can also be hidden for a specific period of time by using the snooze feature. The developer created the app to be compatible with Google's Material Design, for responsive notifications.
There are several note-taking apps on android, what makes P!n stand out is its simplicity and approach to note saving. For majority of the other note-taking apps, you need to go through the process of launching the note app, writing a note and then storing it. To view the notes on these apps, you have to open the note apps. With P!n you'd see the notes in your notifications.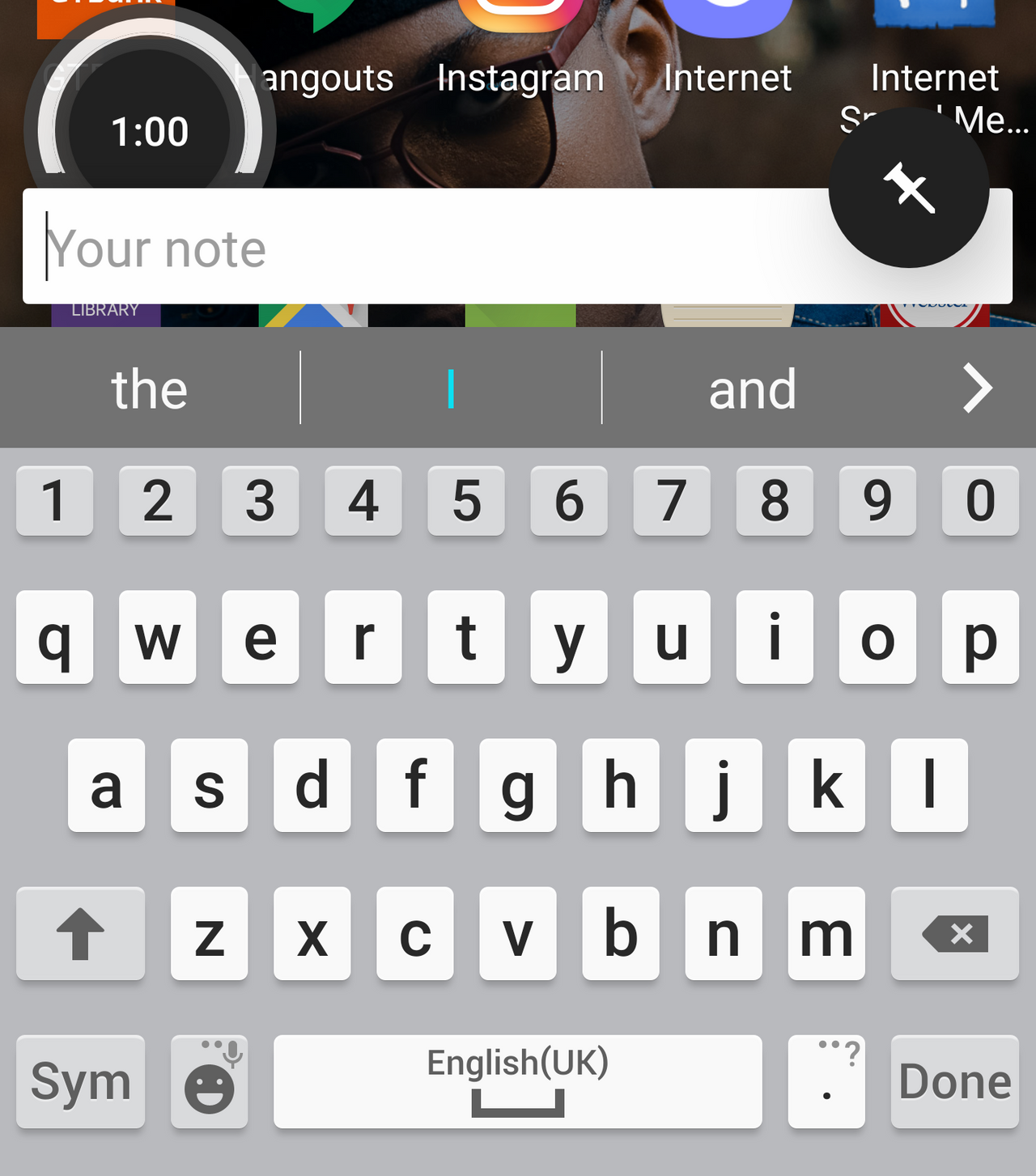 When you tap on P!n's icon in your app tray, it overlays a small text window, note duration and a pin icon on the tray. Once you add any note to P!n, it is stored in the app and displayed in the notification bar. You can have as many notes in your notification bar as you want. Also, because the notes are stored in the app database, they are displayed even when your phone is rebooted.
To view a deleted notification from P!n is quite tricky, you would need to download another application that logs your notification history e.g. Notification archive and Notification log history.
Creating a P!n
When creating a note with P!n, a user can only set the note to last for 30 minutes, 1 hour, 6 hours, or 24 hours. For example, you want a note to last for less than 30 minutes, you would have to use the "done" option when the note is redundant. Or simply swipe to left or right, as that helps removes the note from the notification panel.

P!n shows the time the note was added to the notification panel, a button to delete, a snooze option and an edit button. Unlike some other note-taking apps utilizing the notification panel, P!n have the edit option. That makes it possible to easily make corrections or update the note. The snooze button is another interesting feature P!n has, it makes a note disappear for the time indicated on the screen.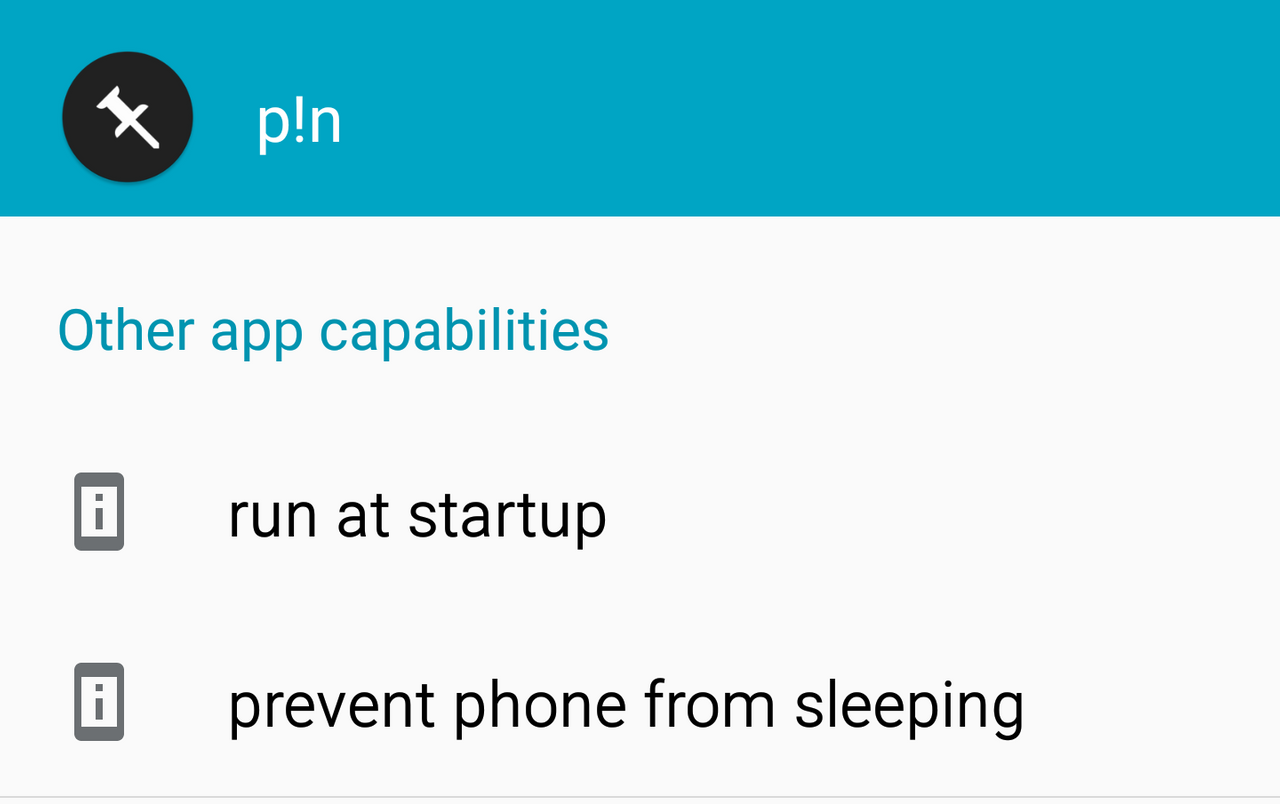 Permissions
P!n doesn't need any permission for it to function properly on an android device. It only needs to be able to run at startup and to be able to prevent phone for sleeping. I was delighted to see that it doesn't connect to the Internet, as I'm concerned with how much information is shared from my phone.
Agressive battery optimization may hinder P!n from starting in background. If you are using a battery saver that kills background processes, you can simply check to see if it's affecting the performance of the note-taking app. From my experience with the app, it runs smoothly even when my phone is restarted.
P!n vs others
Similar apps include Notin, Renotify Notification Maker, Notes in Notification and Quick Notes Reminder in Notification. Majority of the apps do not have the snooze feature that is avaliable on P!n. I usually use the snooze feature when I'm in a place I do not want others to see my saved notifications. It's a great feature. Notin which is the closest competitor is a premium app, while P!n is a free app. The free version of Notin is filled with Ads, and that makes note-taking less interesting.
Conclusion
If you have a random thought or a piece of information you want to store, I'd suggest you use P!n. It is like a reminder that helps you get you tasks done without the use of rings or pop-ups, yet works perfectly. Merely seeing the notification tells you what to do. I mostly use P!n when I have to store figures temporarily, like a person's account or phone number, or even an amount of money. I can't get my eyes off the notification bar, so I'm reminded.
P!n truly shows the customizability feature of android. With a third-party app like P!n, you do not need to root your phone to store notes on your notification bar.
Official links
For instance, you have an appointment with the bank, but aren't sure of their banking hours operation. After looking it up, you save it as a note on your notification. That way you won't forget about it.