Repository and Pull Requests
https://github.com/Steemia/Steemia
https://github.com/Steemia/Steemia/pull/71
About Steemia
Steemia is a social network app running over the Steem Blockchain. This app will provide the users an enriched user experience plus features commonly encountered in a casually used social media. The goal of this project is to give the community a mobile app where they can do their daily activity in the blockchain.
Features added
Localization & Internationalization (and autodetection of language)
All the strings (texts) in the Steemia application were replaced for the equivalent in the JSON file (translation file). Now, instead of having static texts, they are assigned dynamically depending on the language of the device. For instance, if you have your cell phone in Spanish, the app will be loaded in Spanish by default. If your language is not available, English will be used since it is the default language. (Note that only English was implemented at the moment. More languages will be available in next updates)

Filtering By Tags
Sometimes we do want to see content in a specific tag instead of all of them. Sadly, it was not possible before in Steemia app. Now, users are able to select the tag that they want and see specific content:



Automatically Select Tab
Before, the default tab was the Feed tab. However, it is a really bad experience for a non-logged-in user to load the app and see the annoying message saying that needs to log in instead of seeing content. Now, if the user is not logged in, Trending tab will be loaded. Otherwise, Feed tab will be loaded.
Visual changes
Login Page
Before, login page was too crowd and to be honest, ugly. So, we have decided to make this page simpler and easier to look. Here is the result: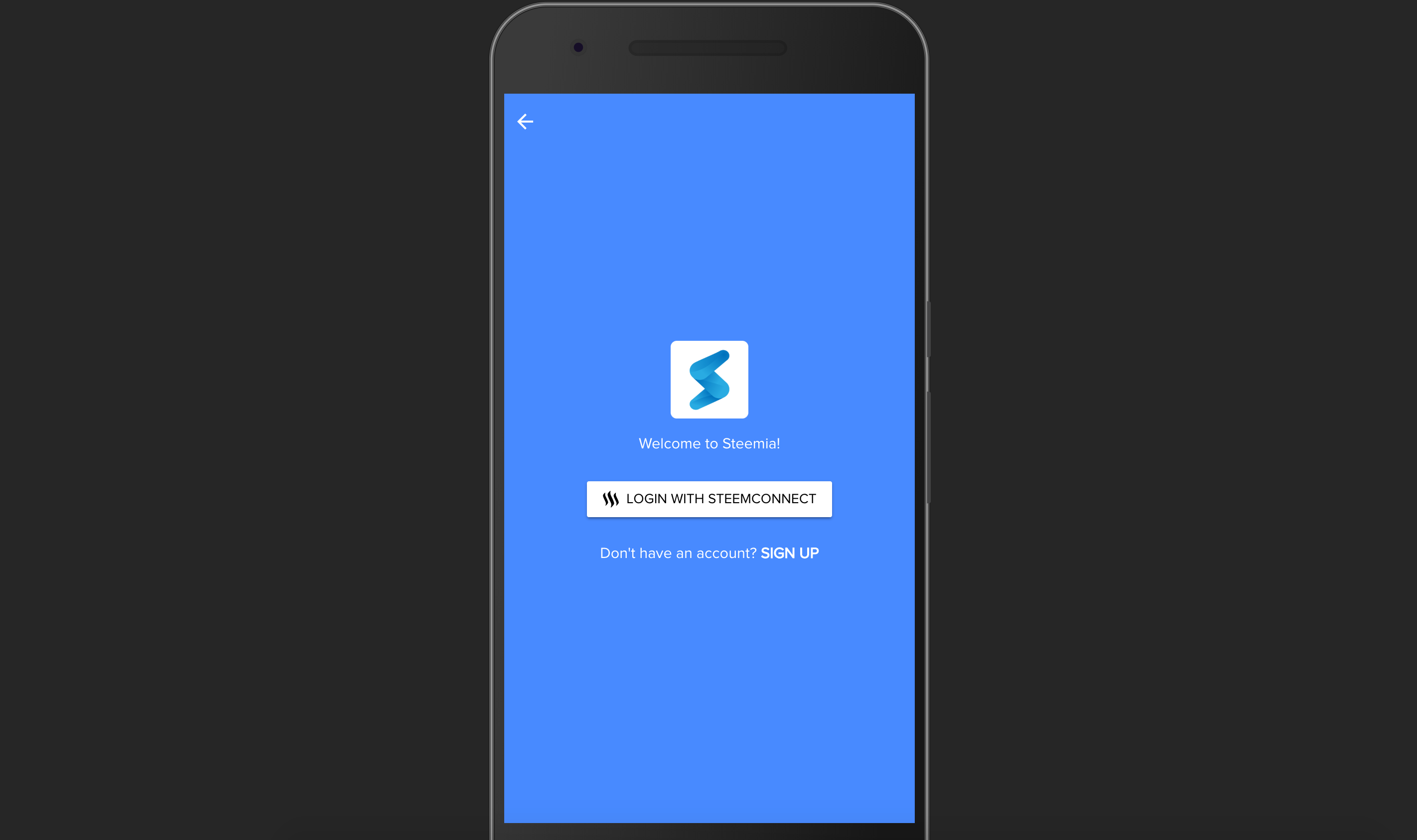 Improvements on cards
Border from cards were removed allowing a clear visual experience of them. In addition, badged were removed from username and reputation since it was too crowd and uneven for the design of the application.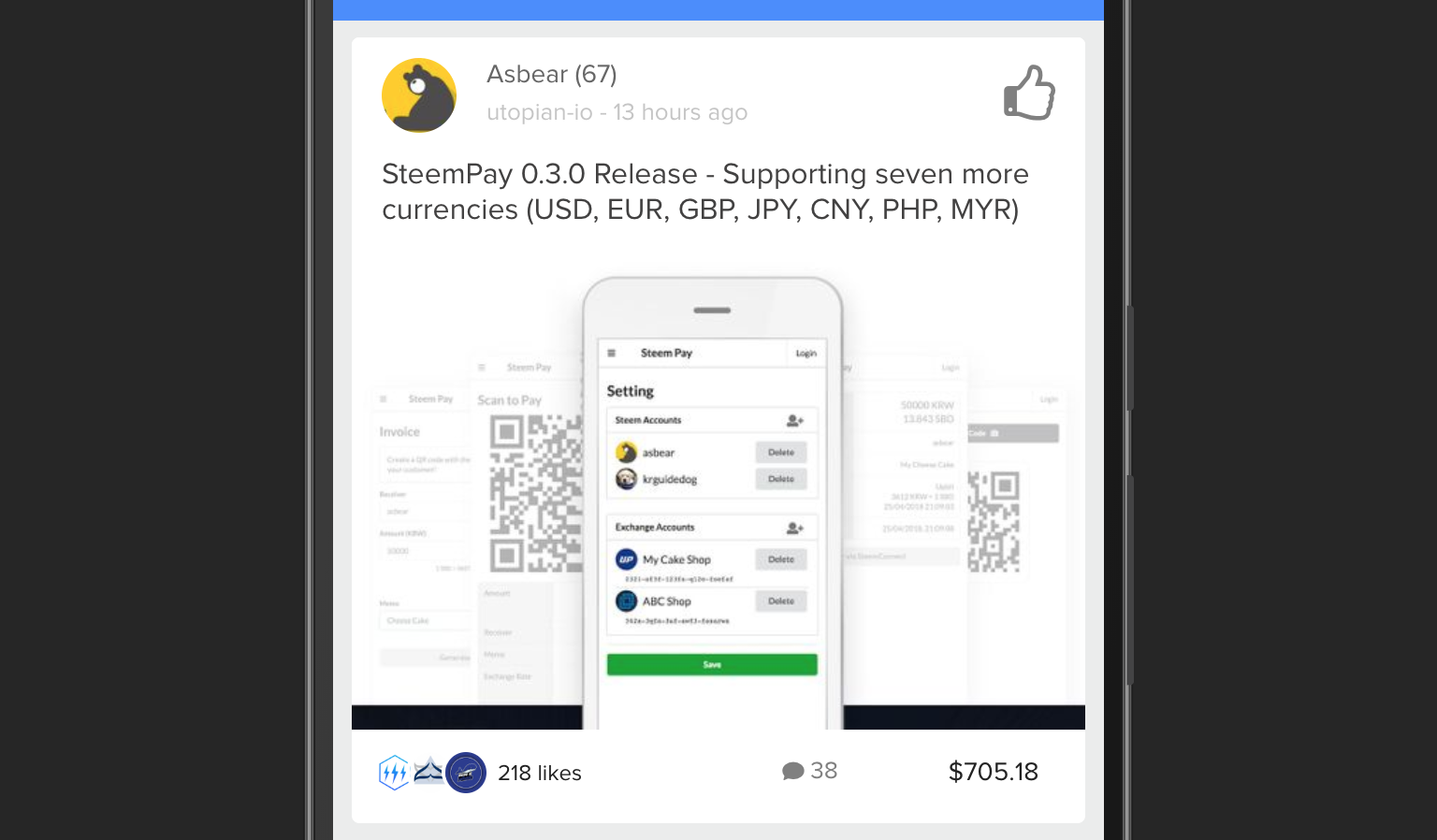 Menu info
In the drawer menu we used to have a Steem photo as profile photo, a text saying Steemia and a non-real email. These were removed. Now, we have more relevant information:

Misc changes
Shared controller
This can be a simple but efficient page. In order to reply a comment, we have to dispatch a boolean statement through the app since the reply comment page only emit a signal to the parent component. The parent component is in charge of dispatch the actual reply in order to refresh the tree in a correct way. Even we have Ionic events library available, this is not enough since it only get triggered once in the lifecycle. Ionic events cannot be subscribed during the whole lifecycle but only once. Our solution was to created a subscribable subject behavior which is subscribed at the comment page and the next state is emitted at the reply page.
In addition, since we have 3 sections of the tabs controlled by the tags selector in separated page, we needed a solution to control them all at once. All three tabs (New, Hot, Trending) are subscribe to the current tag subject behavior so a single page can control them all with a single click.
On Next
iOS Release
Push Notifications
Chat Implementation
How to contribute?
Fork the Steemia Repository and send us a pull request with your changes.
Download
Feel free to download Steemia on Google Play and soon on the App Store :D