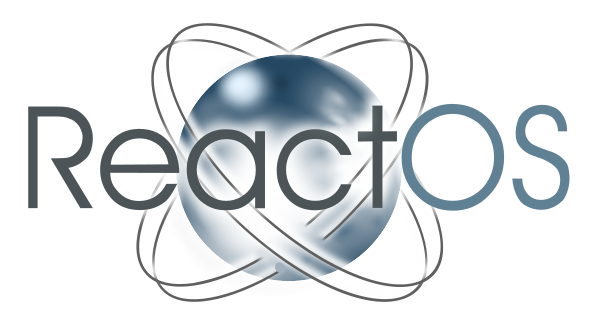 Repository
https://github.com/reactos/reactos
Project Details
ReactOS is a free and open source operating system written from scratch. It's design is based on Windows in the same way Linux is based on Unix, however ReactOS is not linux. ReactOS looks and feels like Windows, is able to your run Windows software and your Windows drivers, and is familiar for Windows users.
Development began in 1996, as a Windows 95 clone project, and was continued as ReactOS in 1998, with the incremental addition of features of later Windows versions.
As of July 2018, ReactOS is considered alpha software, feature-incomplete but with many Windows applications already working (e.g. Adobe Reader 6.0, OpenOffice, etc) and therefore recommended by the developers only for evaluation and testing purposes.
ReactOS is released under GNU GPLv2 Open Source license, with some parts released under LGPL and BSD licenses.
Contribution Specifications
Translation Overview
ReactOS translations are split into many files, so I'm going on a per-file translation, aiming to hit 1100 words on each contribution. In this part, I've translated alot of simple and non-translatable terms.
ReactOS has a total of 37 669 translatable words.
Example of Strings Translated:
English
This page is attempting to make or monitor telephone calls or other multimedia connections on your computer.\nDo you want allow it to continue?
Portuguese
Esta página está a tentar fazer ou monitorizar chamadas telefónicas ou outras conexões multimédia no seu computador.\nVocê quer permitir que isso continue?
English
Specify the files you want to restore, the source location containing the installation files, and the destination location for the files.
Portuguese
Especifique os ficheiros que deseja restaurar, o local de origem que contém os ficheiros de instalação e o local de destino para os ficheiros.
Screenshots
My Activity:

Before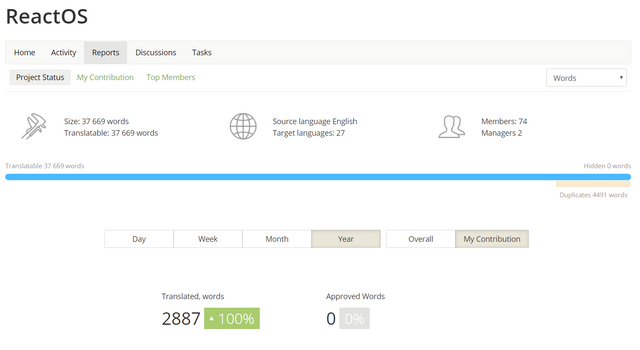 After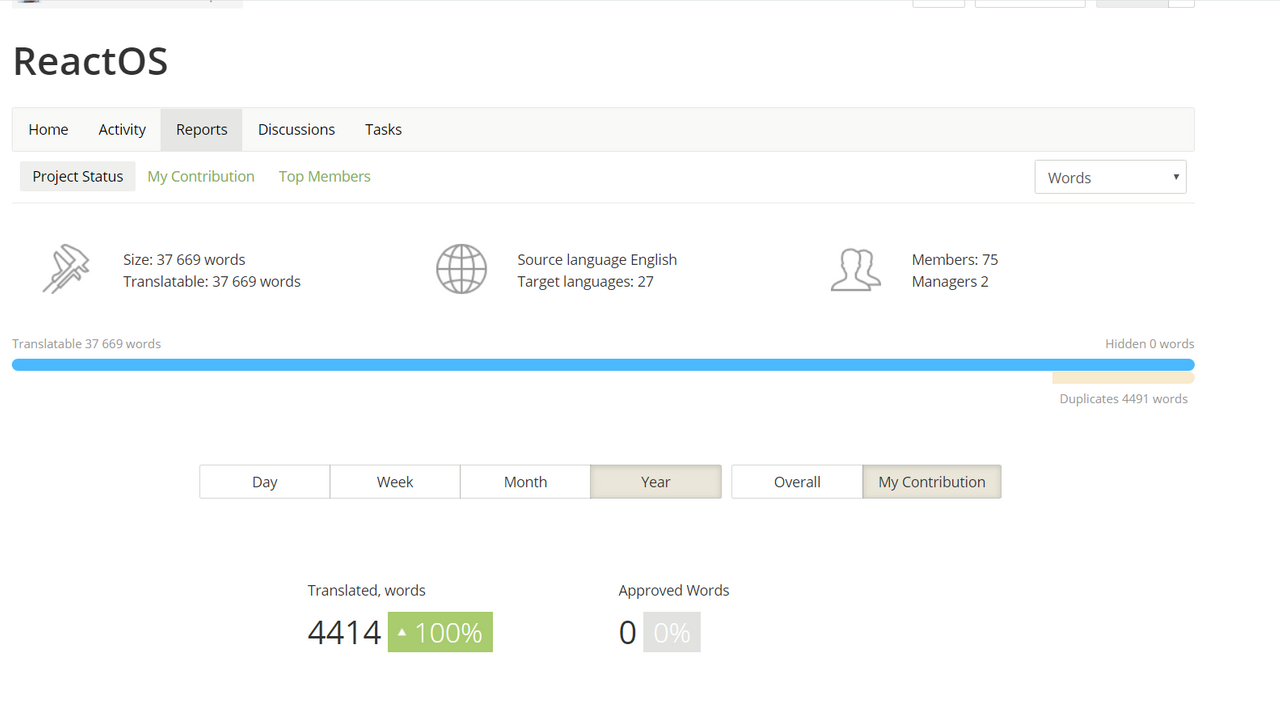 Languages
This translation was made from English to Portuguese.
I have experience in other translations on Crowdin, rewarded by Utopian, like the Byteball project, Steem White Paper, falling sky, etc.
I am aswell a translator, proofreader and community manager for Scorum.
Word Count
The amount of words translated in this contribution is: 1527

Amount of translated words in this project: 4414
Proof of Authorship
The record of my translations are on my crowdin profile and can be found here aswell as my activity.
The project activity can be found here.