Project Details:
Nuxeo is the industry's most modern, scalable content services platform.
It has been developed, from the ground up, to take advantage of today's open technologies and ensure maximum value for our customers.
So, whether you're a business user or IT professional, we believe our platform is a prime candidate (if not the right choice) for your organization.
Links related to the translation:
From 64%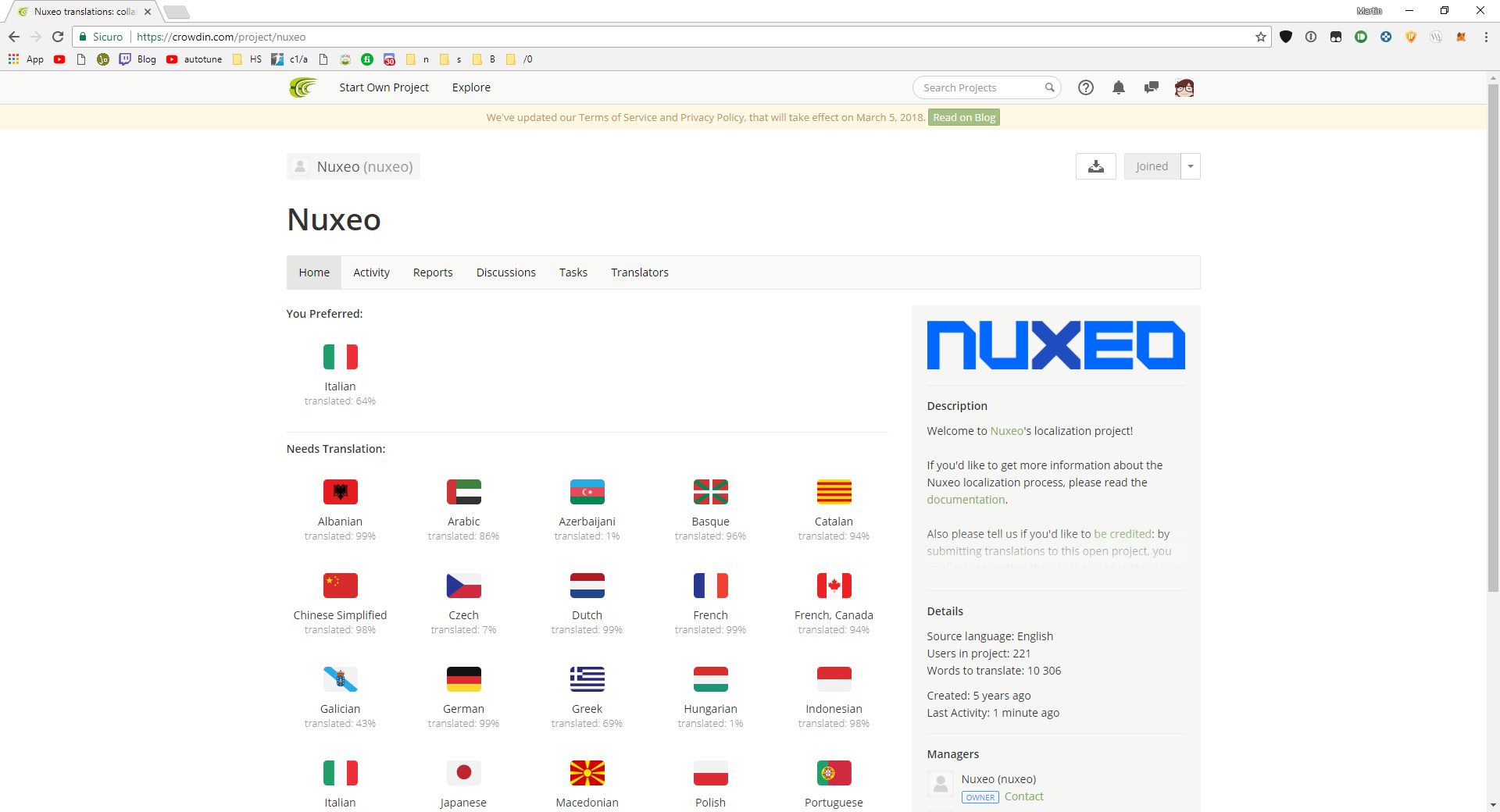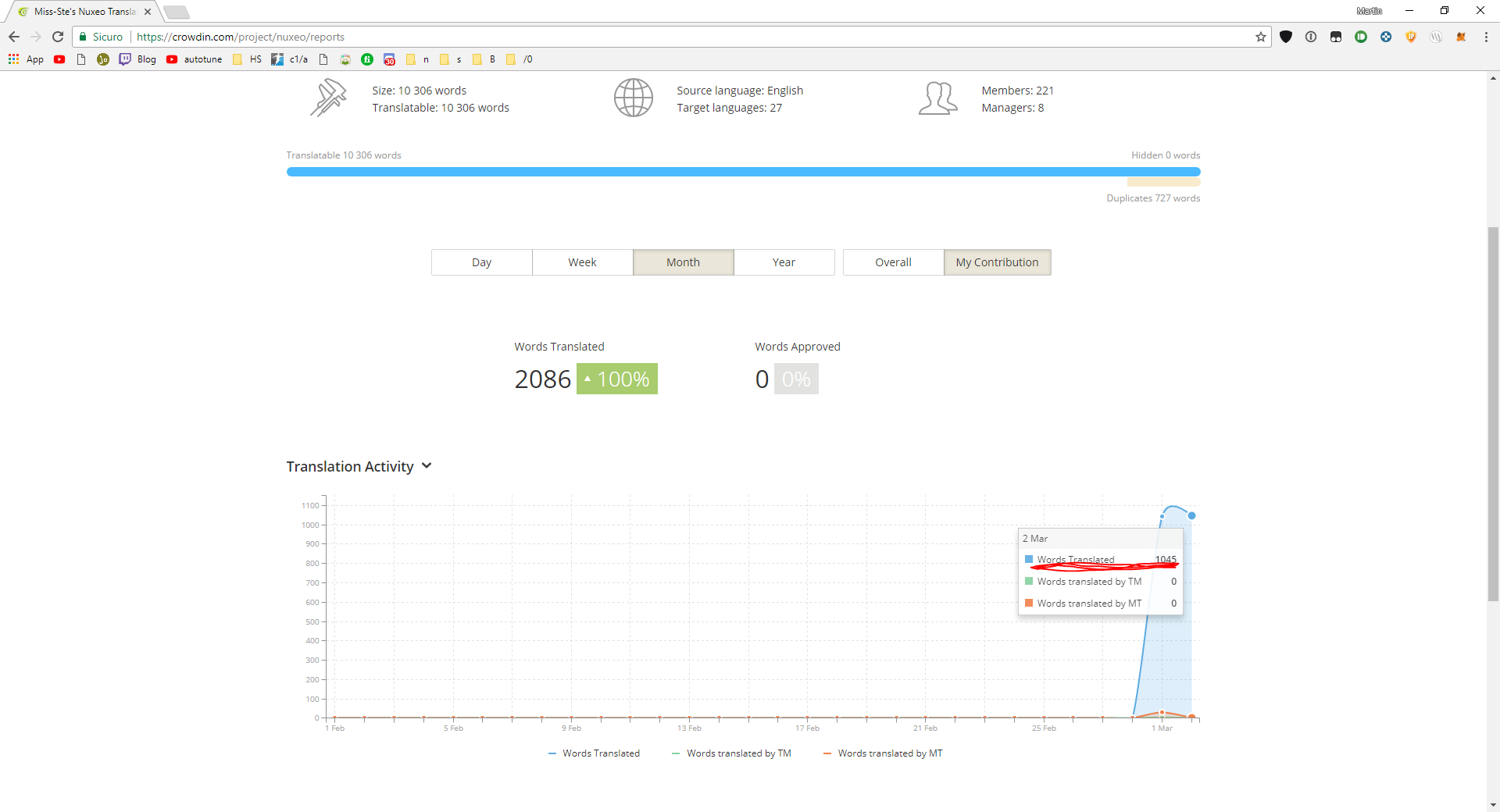 To 74%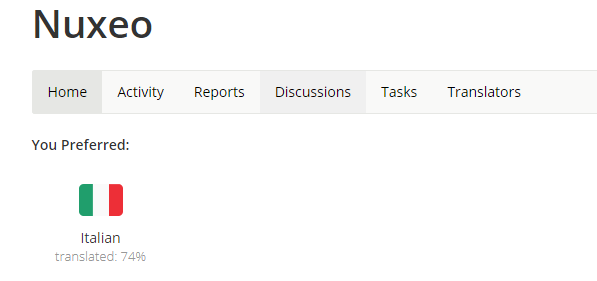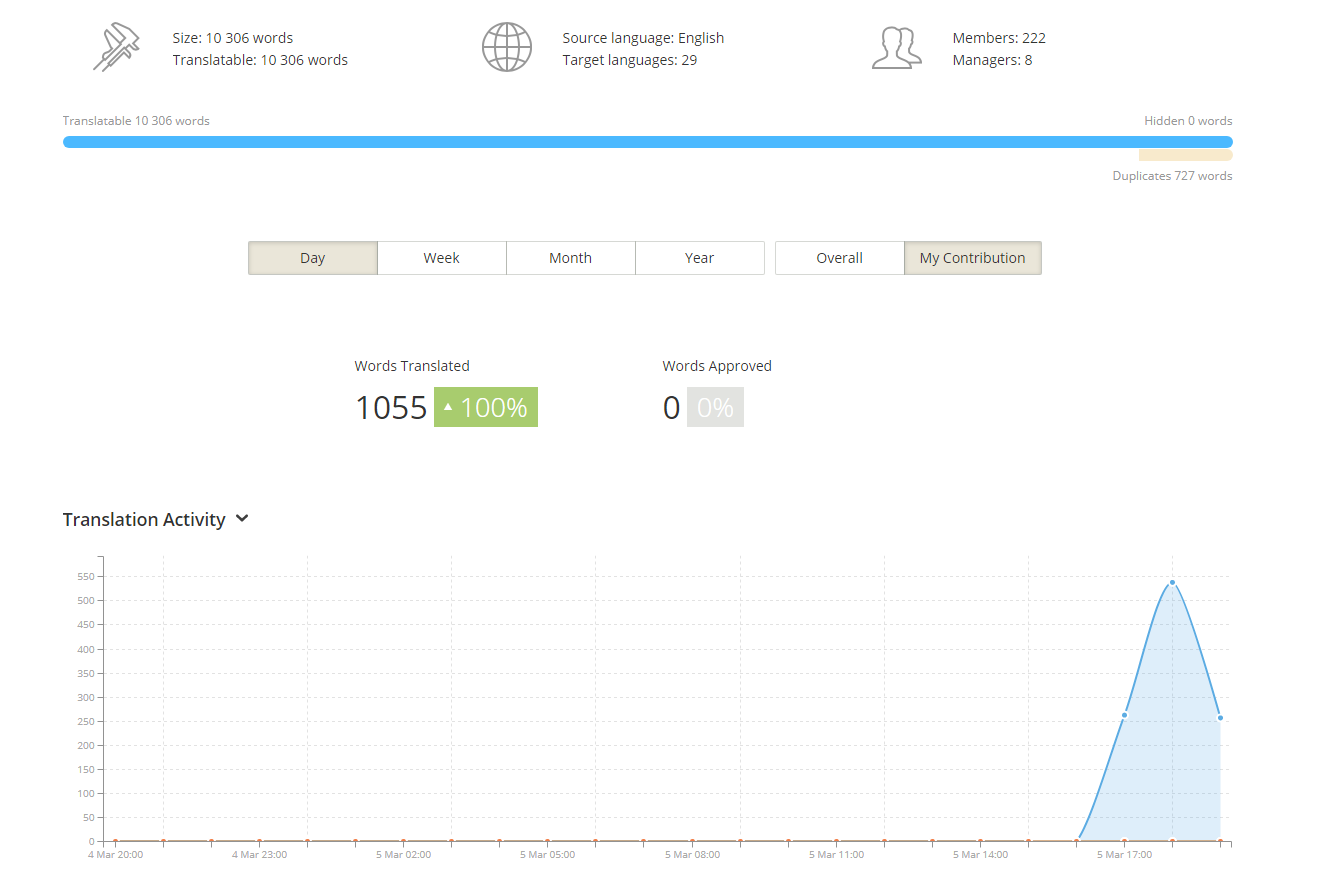 Source Language:
English
Translated Language:
Italian
Number Of Words:
Total: 10306 words
Translated: 7658 words
Number of words translated on this contribution: 1055
Proofread Words:
Proof of Reader abilitation


Previous translation on the same project:
Number of words translated on the project before this report: 2086
---
Posted on Utopian.io - Rewarding Open Source Contributors.
---