Project Information
Project Name: Utopian.Rocks browser extension
Version: 1.1.1
Publisher: @Jestemkioskiem
Expected behavior
Having this extension installed and active, it should not have any impact on the rendering of webpages not directy related to posting. I expect it to have a visible effect only on a webpage used to create posts.
Specificaly, when I go to https://join.utopian.io/guidelines/, I expect "Contributions" section to look similar to the first picture below, with clickable icons that show related detailed content for each category. The picture below depicts how this webpage is rendered on Chrome browser with this extension removed or deactivated.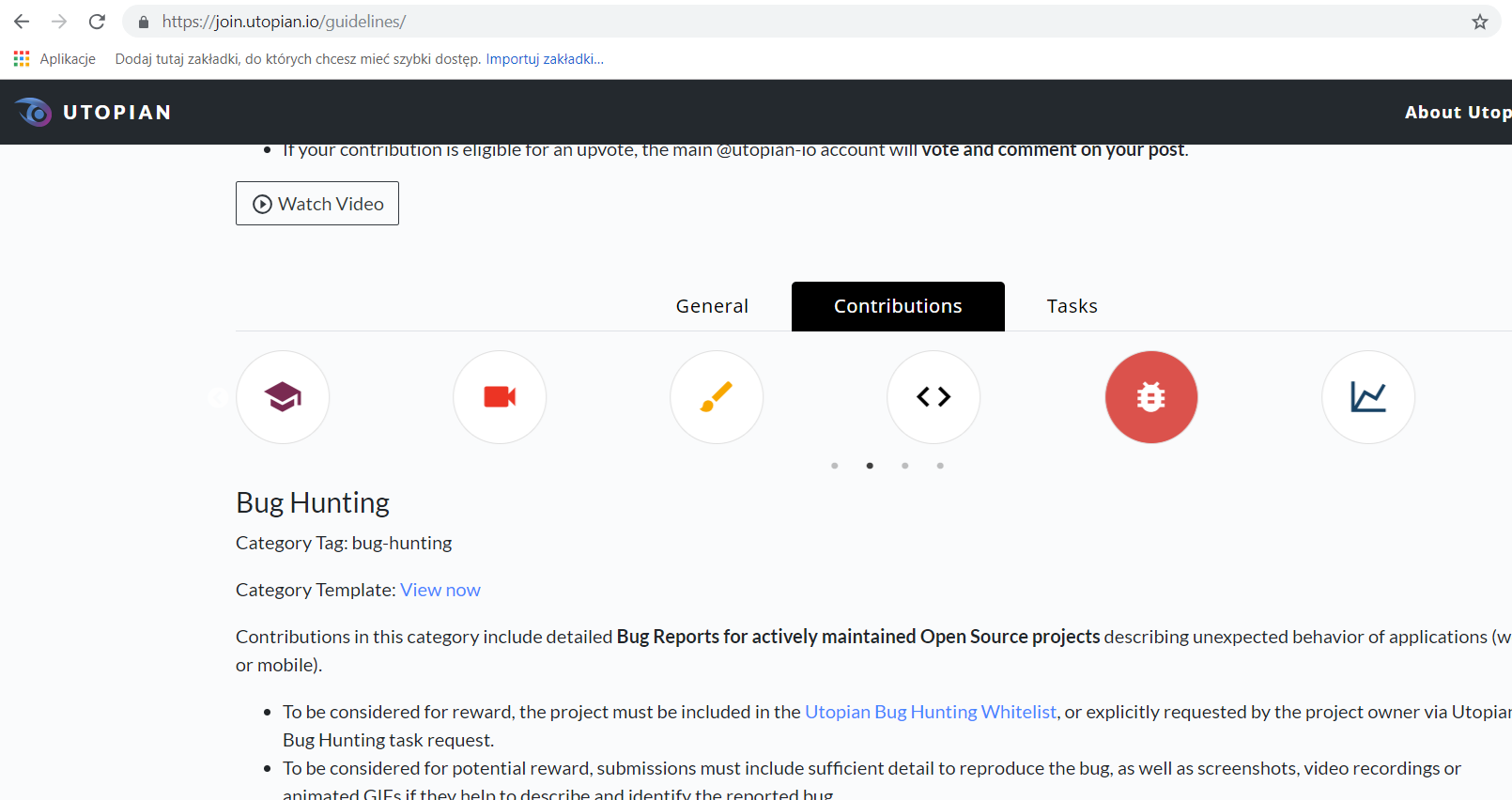 Actual behavior
When this extension is installed and active, the layout of the icons is shifted from horizontal to vertical. In addition to that, clicking on any of the icons ceases to show any underlying content. Effectively, the Contributions section becomes unusable and the user has to deactivate the extension and refresh the page to be able to use it again (or launch the browser in incognito mode, assuming the extension is not enabled in this mode).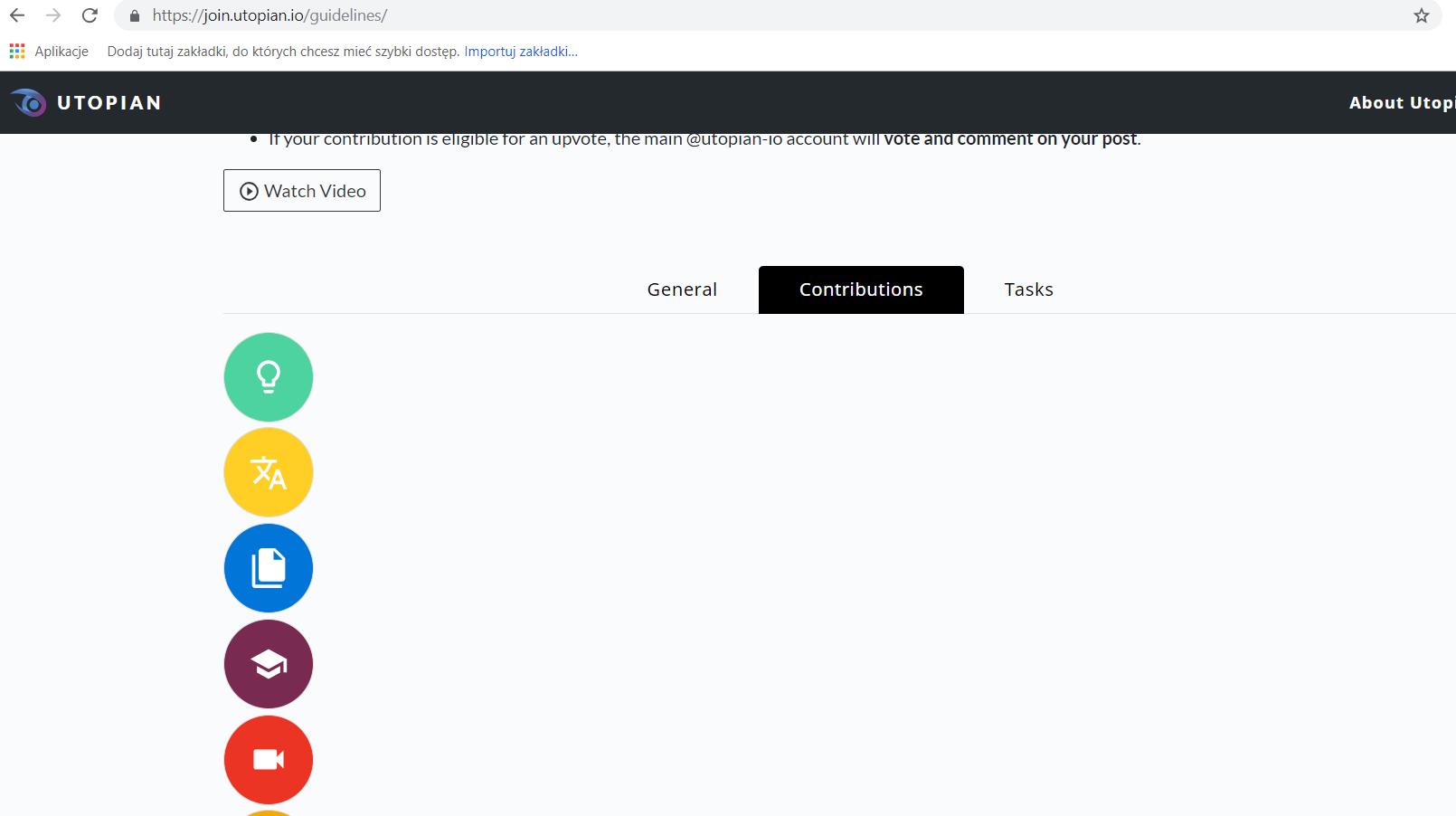 How to reproduce
Install the extension
Click on "Contributions" tab
Check the layout of the icons, try clinking on some of them
Browser/App version:

Chrome: 70.0.3538.77 (Official) (64-bit)
Utopian.Rocks extension: v. 1.1.1 (from Chrome Web Store)

Operating system:

Windows 10 Pro, ver. 1803, build 17134.345
Temporary solution/workaround
None found, except for deactivating the extension in some way.
The simplest way is to open the link to Guidelines in "incognito" mode (right click on link, "open in incognito"), or temporarily deactivating the extension via chrome://extensions
GitHub Account, Activity
GitHub Account: https://github.com/quetzalcoatl