Developer's Decalogue

10 important rules during programming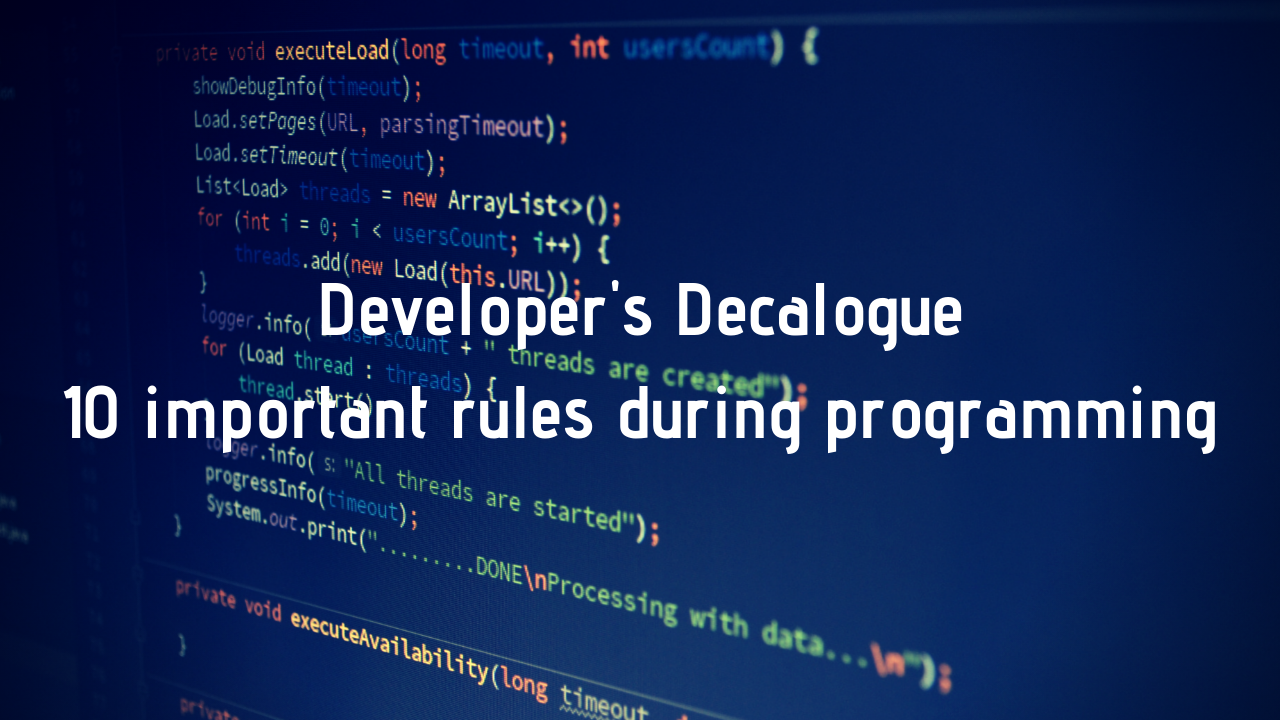 ---

---
Rule 1:
Never rewrite the code manually. For those tasks are sources attached to the books and the copy-paste option.
---
Rule 2:
Never learn the code by heart. That's what the documentation and notes are all about. Accidentally remembered code is of course nothing wrong.
---
Rule 3:
Beginning with a project, never start with coding. Think about what it should look like, what technologies you will use, what algorithms you will use, how optimization and testing will look like.
---
Rule 4:
Write only valuable lines of code. Analyze your code. No matter how many lines you write, it's important that they work, they are functional, they are intelligible.
---
Rule 5:
Always remember about the readability of the code, so that other programmers can easily understand it. It is important that you also move smoothly in your code.
---
Rule 6:
Never deal with a subproblems for a long time. Be multithreaded - postpone the problem, but take care with something else that is more important.
---
Rule 7:
Do not learn the technology by heart without first contact with it. This will result in problems with understanding the code and others.
---
Rule 8:
If there are any defects in your code, consider first what may be the cause of the problem. If you are stuck and don't know what to do next, share the problem with other coders and try to solve it together.
---
Rule 9:
If you don't need to write a lot of code, just don't do it. If you have available libraries such as std, use them.
---
Rule 10:
Develop on different levels using the Slight Edge method. Solving problems with other coders will also develop your skills.
---
Source of Images:
---