Repository
https://github.com/profchydon/coinguide
Details
COINGUIDE : a webapp that aims to guide crypto traders on the most popular Cryptocurrencies. It achieves this by fetching records from poloniex using their api, rating these records according to their buy orders.
Coinguide aims to keep traders informed about the popular coins (coins which the highest number of buy orders within a specific time range). A future goal of the project is to become a reliable platform that accurately ranks coins/tokens based on how much traders and buying a selling using a mathematical algorithms. Coinguide isn't a website that gives investors financial advise on which coin to buy or not, it simply gets the required data from crypto exchange's api processes the data using an algorithm and tells users the coins gaining popularity and those loosing popularity.
For more information about the project and its current features you can check out my last post about this project
I need an official logo for this project and because its currently in beta version, i will need two logos with same design. One having the word "beta" and the other without word "beta".
Requirements
Logo design pattern must be either Lettermark or brandmark. Restricted to either of these two alone.
Colour scheme for the logo shouldn't be off from the website's colour scheme. Image of the website can be seen below
Logo should be submitted in the following formats .png, .jpg and .svg
Logo dimension should be determined by the designer.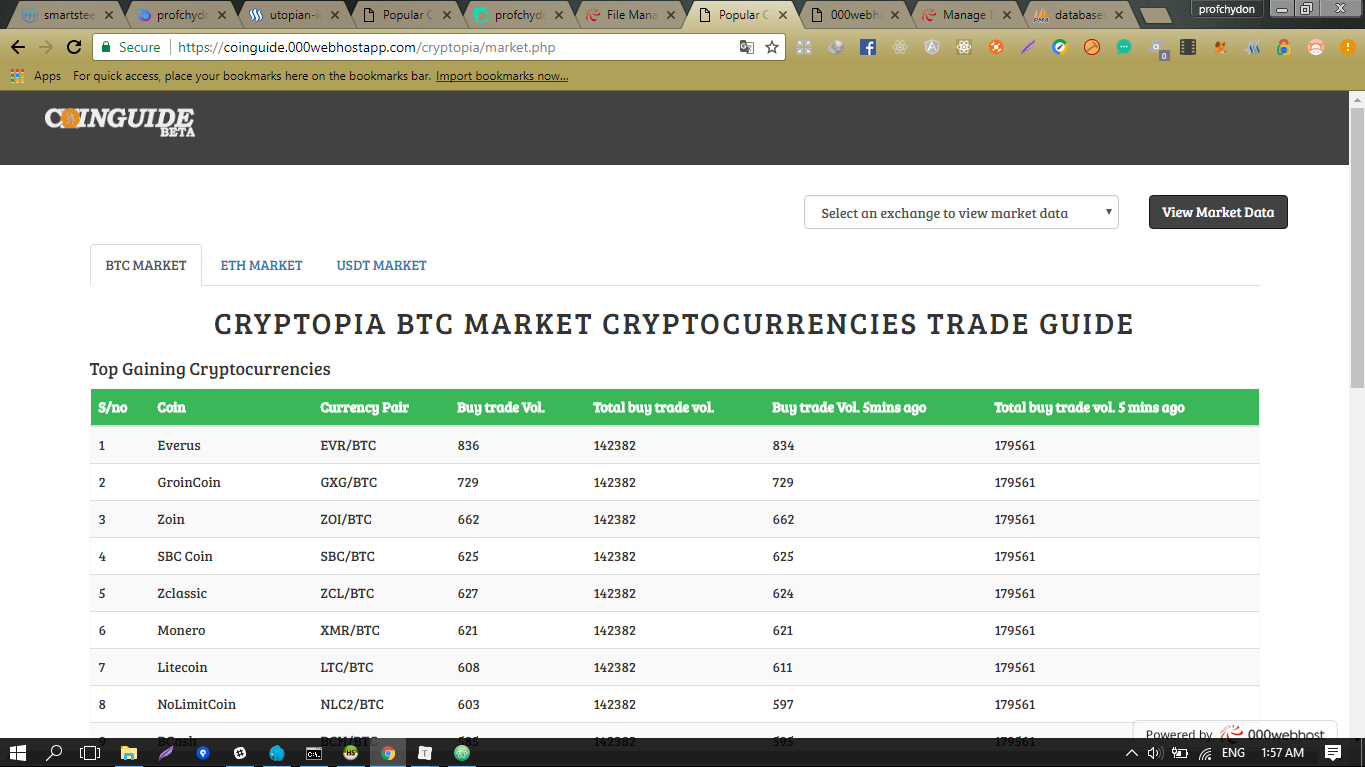 Components
Logo will be used in site header and footer.
Deadline
18th June, 2018
Communication
If you want to contact me you can do so on Discord at @profchydon#3371 - I am available most of the time and will try to get back to you as soon as possible.
Github