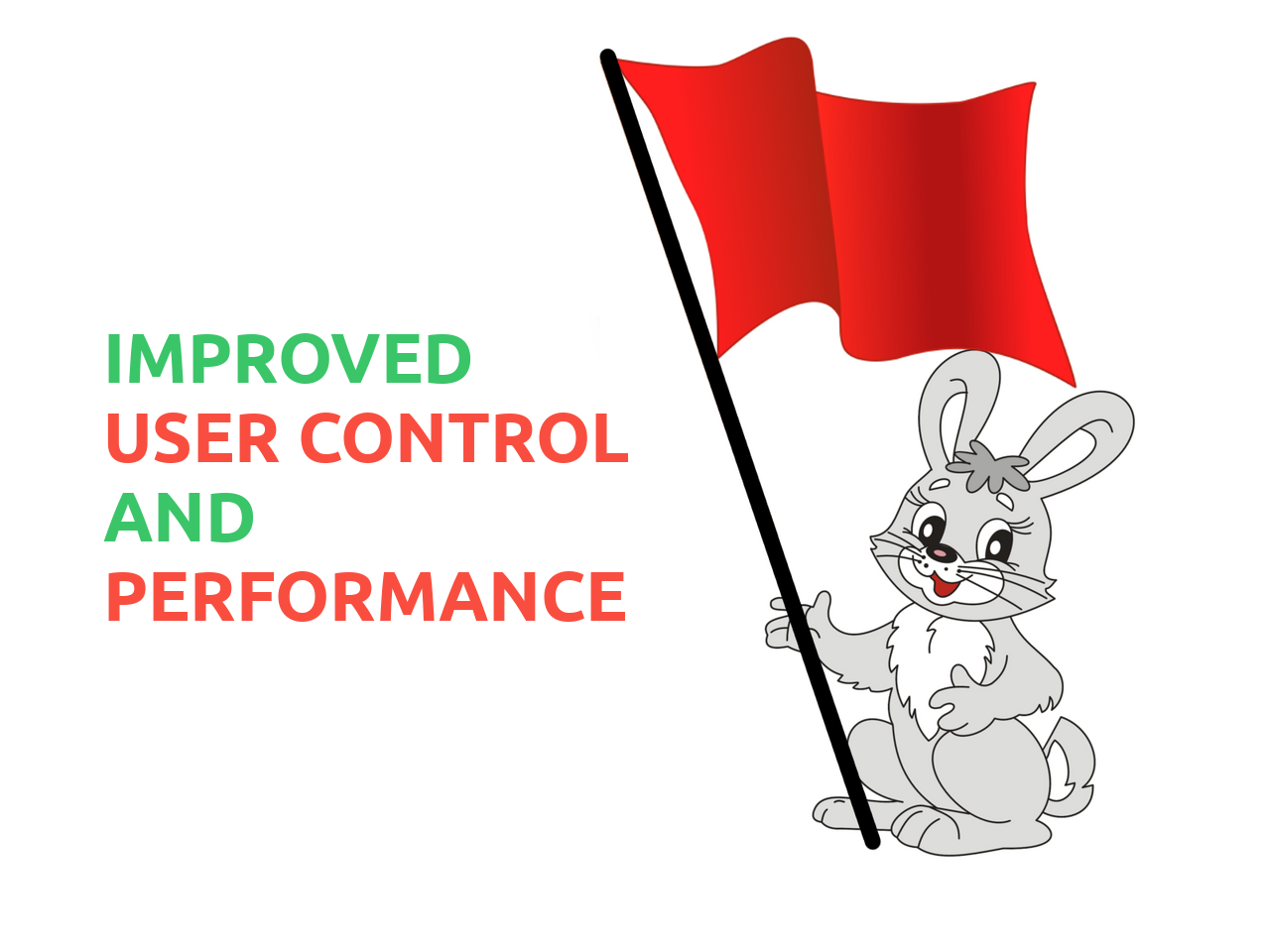 It has been a little over 3 months since I have posted a development update of FlagTrail. In this time there were many updates to the bot. Most of the updates were pushed to give more power to the users and improve bot's performance.
Giving more control to the users
A new user settings command has been introduced which enables users to pause/resume, setting follow-on comments on or off (on by default), and also set a role for them - now a user can only be a healer or a flagger or both (default). Healers accounts won't flag then will be used to heal retaliation flags.
Command: ?set prop value
Example of commands:
Let's say I don't want to follow-on comment under SFR comment. By not commenting I am declining rewards.
?set rabbitbot comment false

From next flag, @rabbitbot won't comment but it will flag. To start follow-on comments again set comment to true.
Suppose after a while, @rabbitbot needs to use its voting power somewhere else. It can pause using the trail.
?set rabbitbot pause true

When it wants to resume, it can set pause to false.
If @rabbitbot wants to be a healer only. It can command:
?set rabbitbot heal only

To be only a flagger it can command:
?set rabbitbot heal off
Or to be both it can set heal to on.
A user can have multiple accounts and can only change their settings. But SFR moderators can change settings of any accounts. All settings command will work on DM (more on it below).
There is a new ?private command which will allow users to add and manage their account(s) in private chat with the bot. This is required to add secret accounts privately or change settings of them.
upvote, downvote, delete, and set commands for SFR moderators won't work on DM, those need to be on the FlagTrail server.
Declaimer: Only I have access to the database at this moment, so I can find out who owns/controls an account registered to the bot. If you don't want me knowing that, please do not subscribe.
Improvement to the Bot
FlagTrail won't flag a content if there is no SFR approval comment and in that comment there no flag category present.
Flag category is necessary to issues follow-on comments effectively so that the SFR bot can pick up the category while approving the flag.
A new command ?stats added which will show cumulative SP of the users, cumulative voting power and number of users registered to the bot.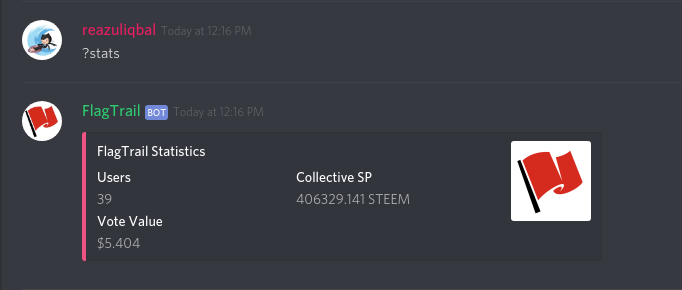 Repository
https://github.com/CodeBull/FlagTrail
Pull Request
https://github.com/CodeBull/FlagTrail/pull/2
TODO
Max number of vote limitation per day settings
Better URL validation for upvote and downvote
Improve SFR comment and category detection
Make the bot compatible with new SFR credit system which is in development
In case of upvote using healer accounts first
Discord Servers
FlagTrail: https://discord.gg/GhYhRnf
SteemFlagRewards: https://discord.gg/aXmdXRs
Tutorials
Contributing
When contributing to this repository, please first discuss the change you wish to make via a GitHub issue or any other method with the (owner) of this repository. But you are free to make your own copy and use it.
Rabbit and Red Flag clip art is used under appropriate free license.