Project Details
EH Forwarder Bot is a message tunneling bot framework which brings people from different chat platforms together. And there is a remote control support for chat accounts from other platforms. I translated this project since it is a big framework lacking localization support. I translated 1479 words of the project using Poedit translation software.
Links related to the translation
Source Language
English
Translated Language
Turkish. 51% of 8786 translatable words are translated.
Number Of Words
Number of words translated on this contribution: 1479
Proofread Words
60
Previous translation on the same project
Number of words translated on the project before this report (if any): 0
Proof of Permission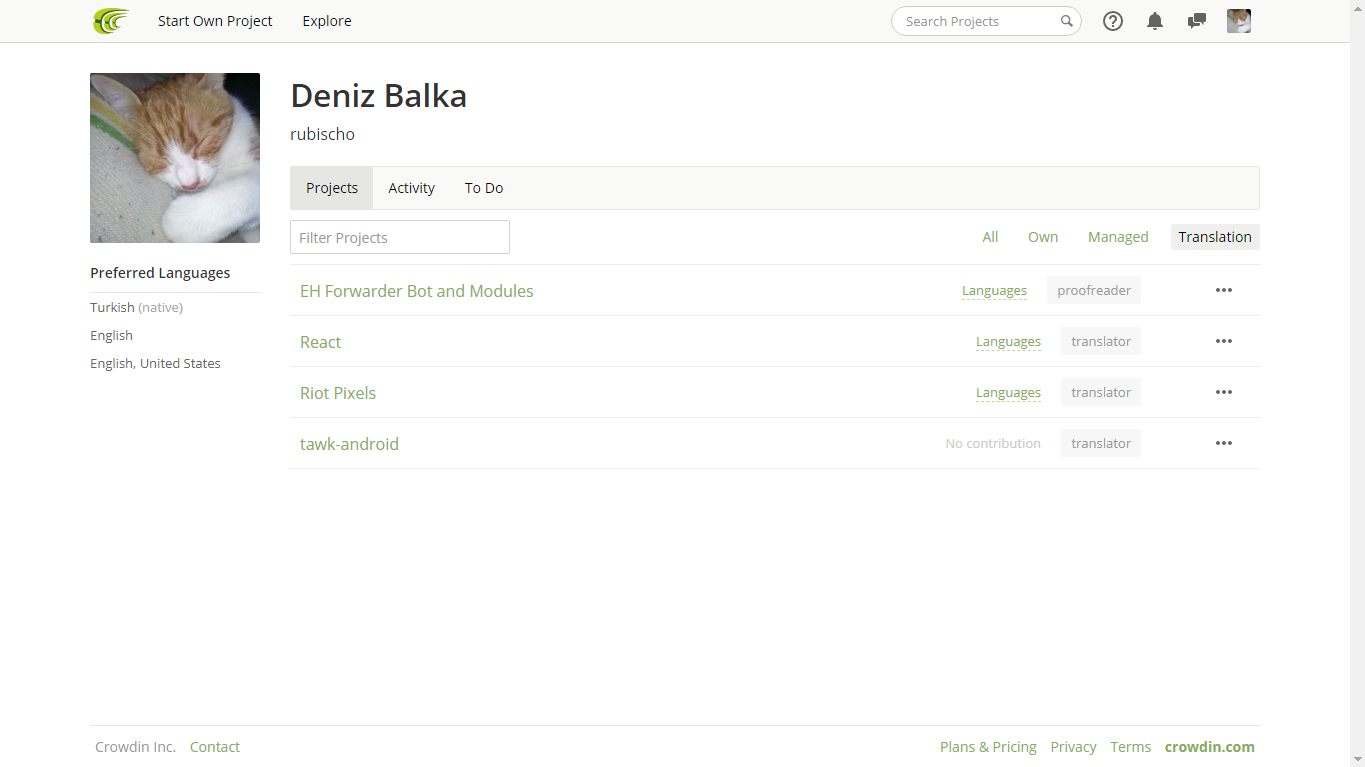 Proof of Work
Activity Page Before: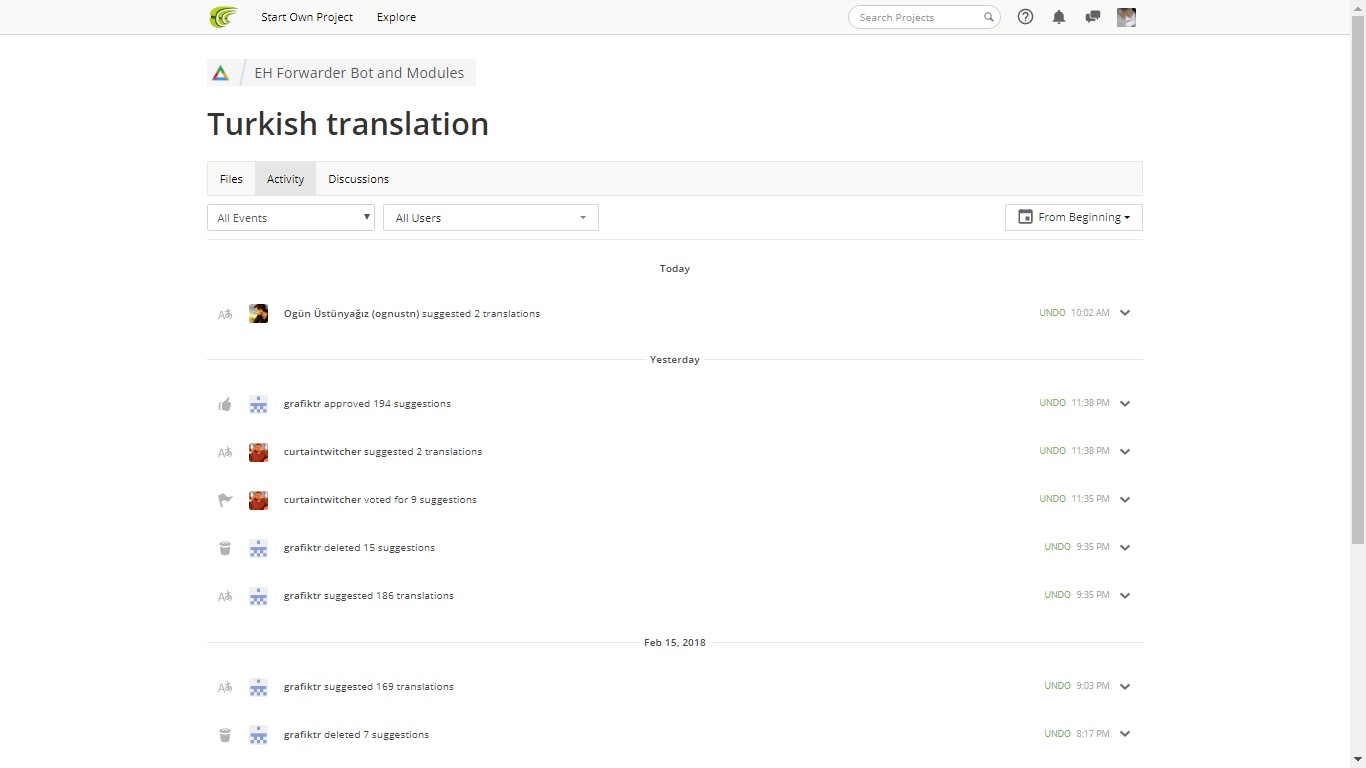 Activity Page Later: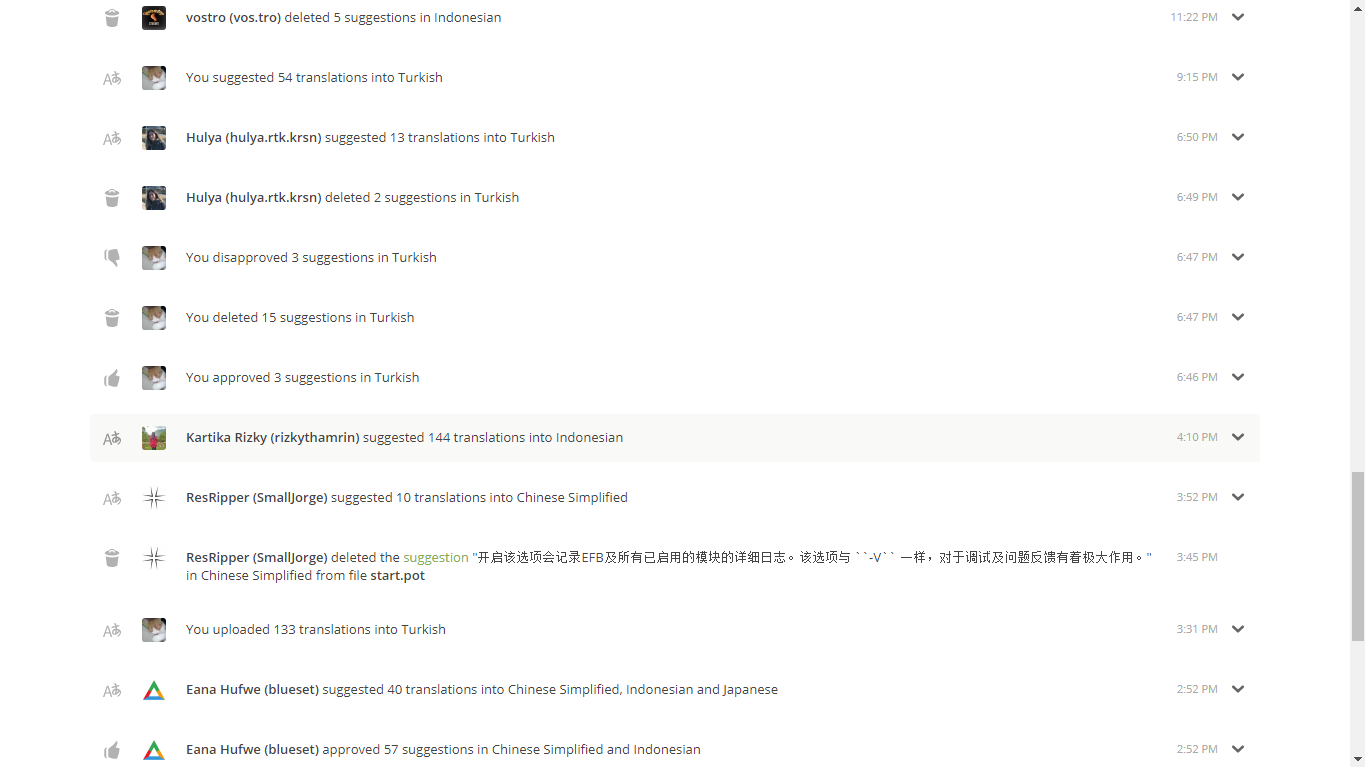 Top Members Page Before: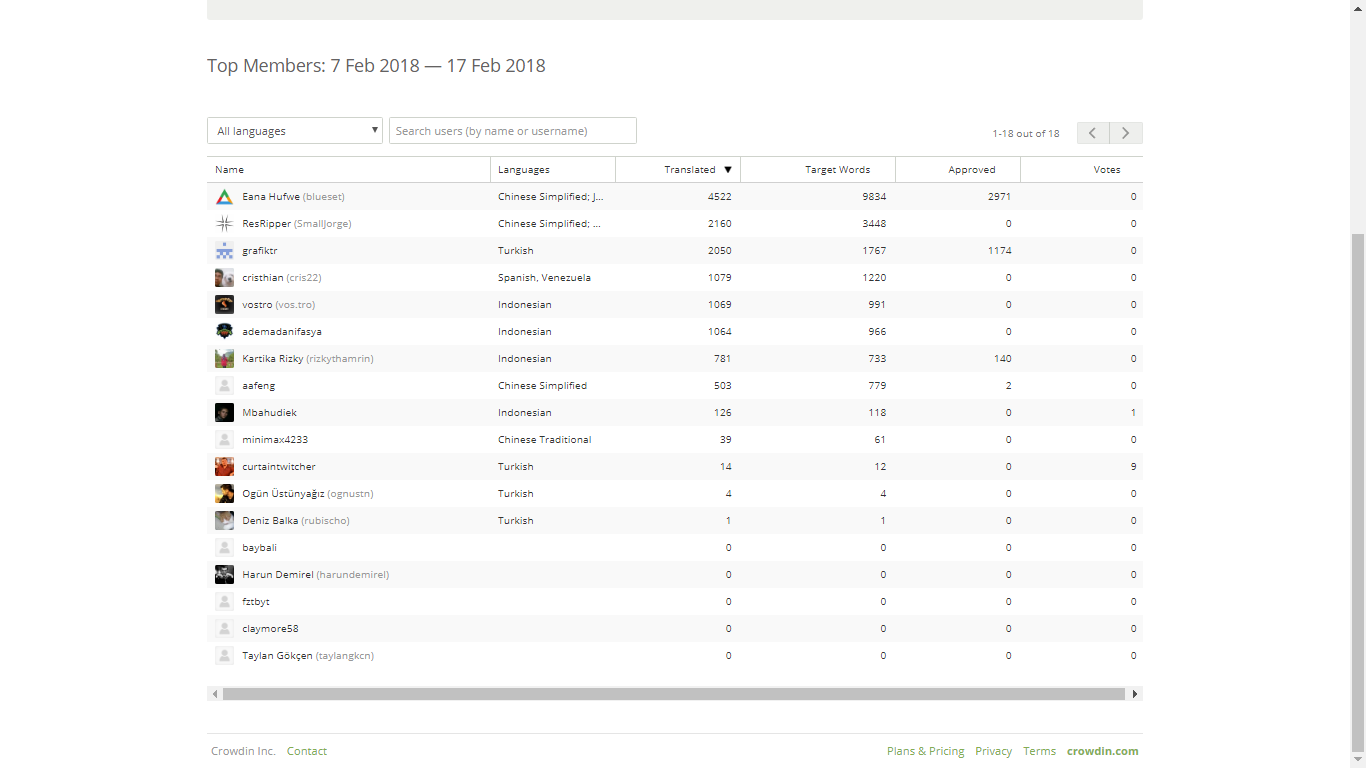 Top Members Page Later: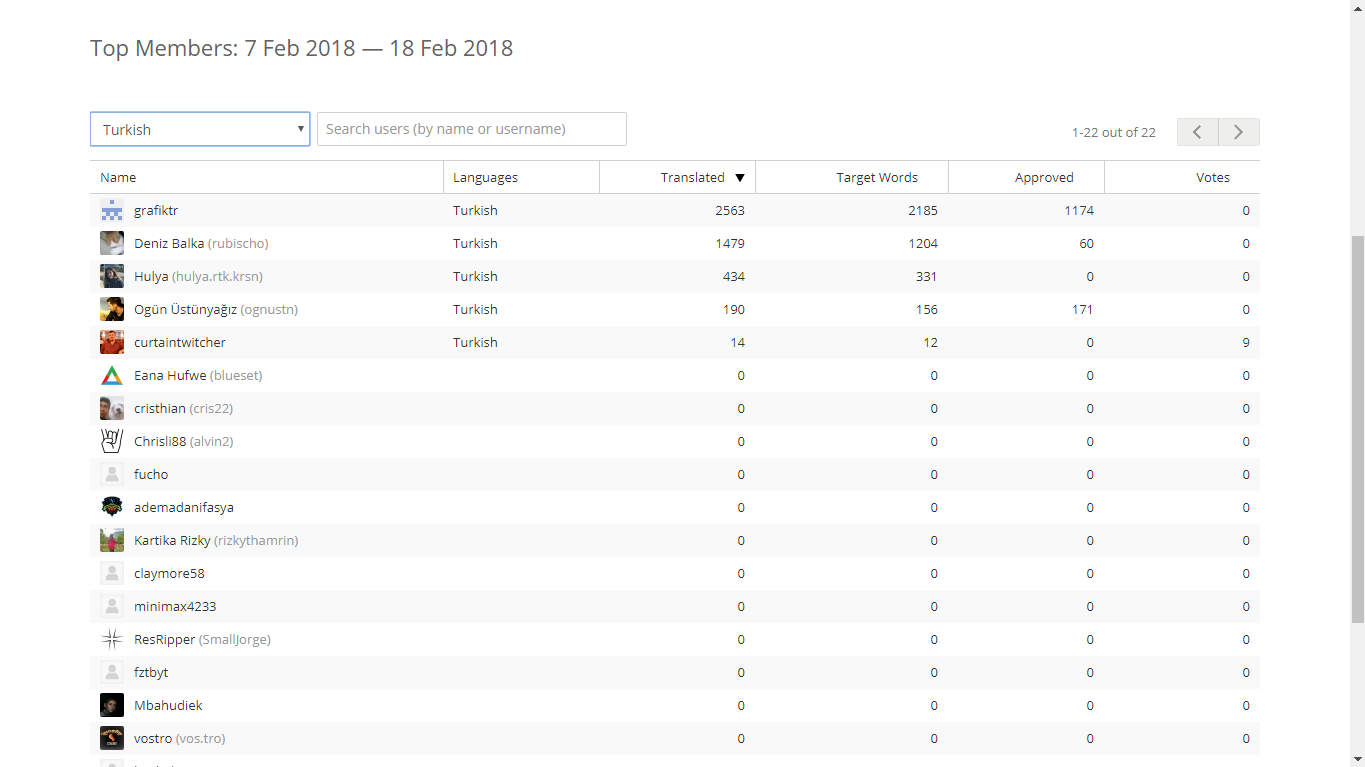 Reports Page Before: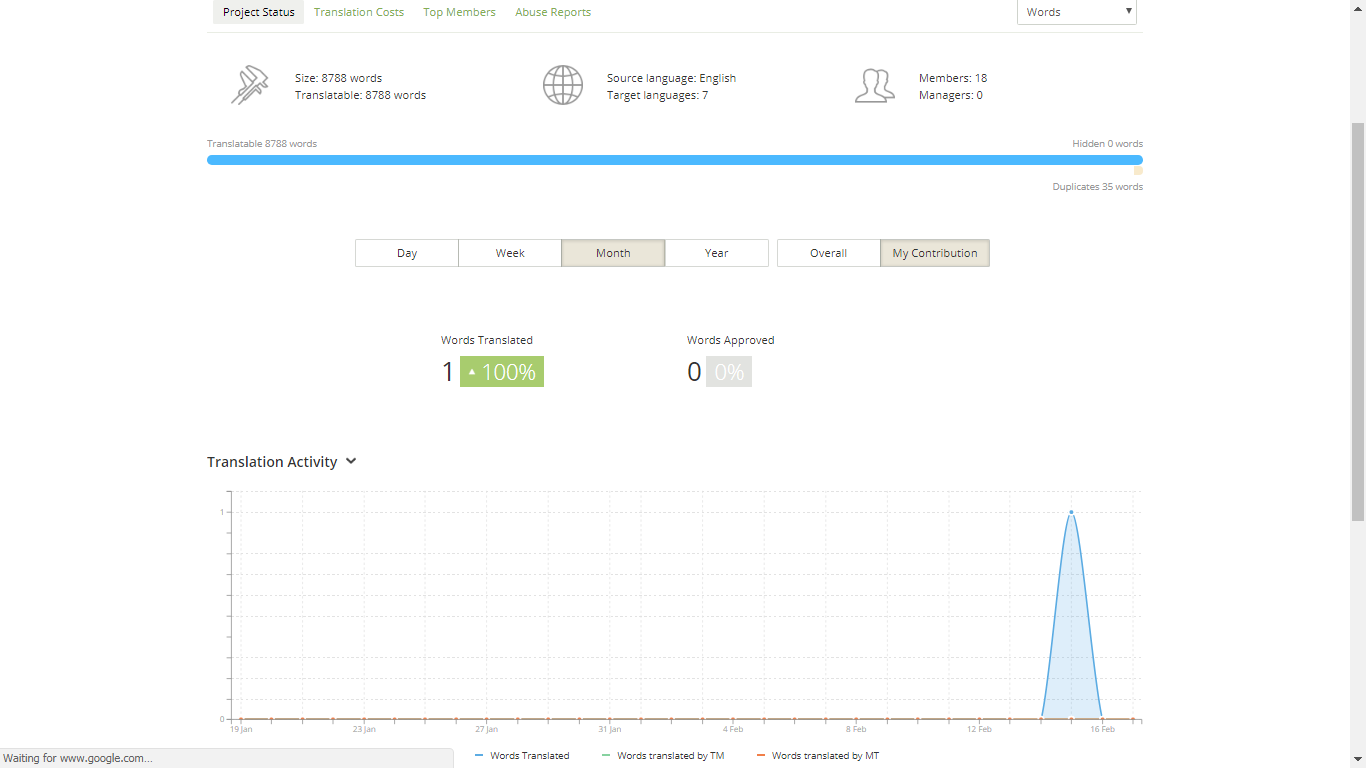 Reports Page Later: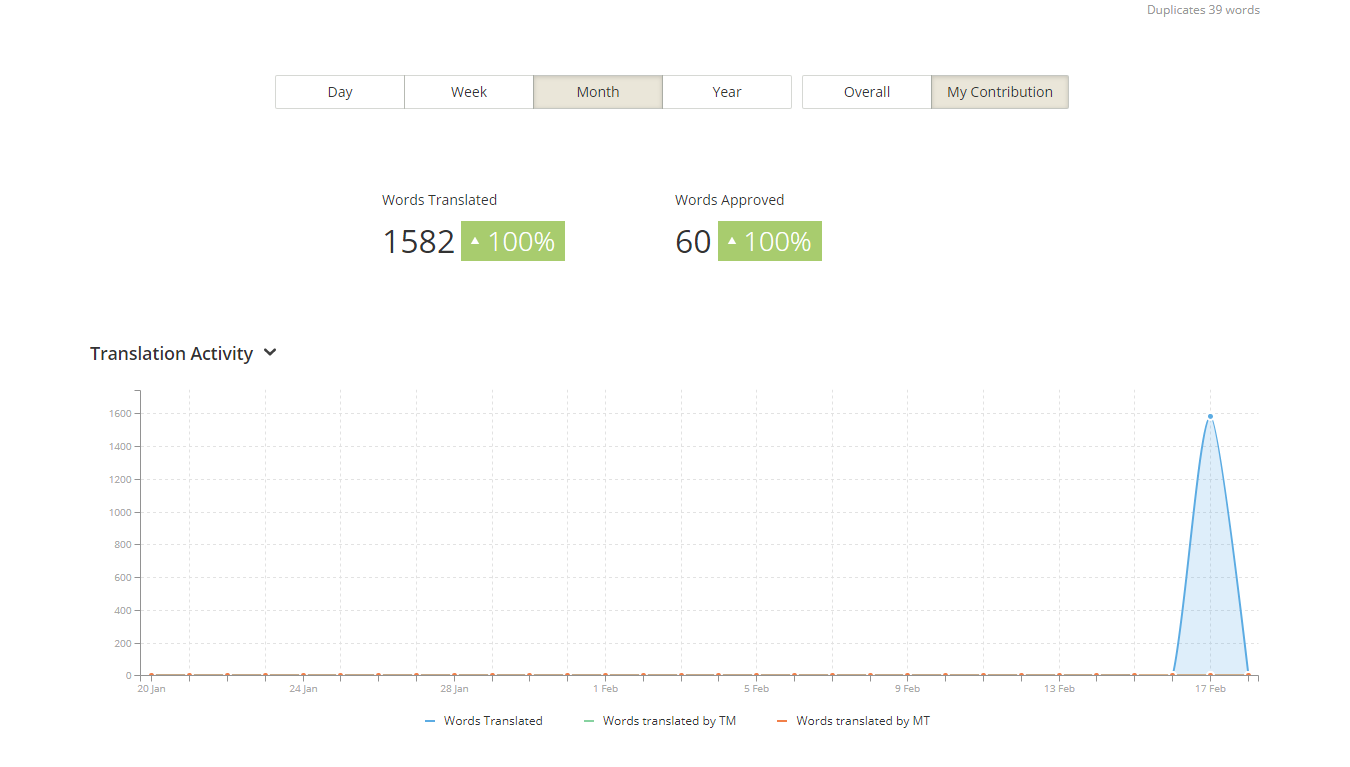 Translations Page Before: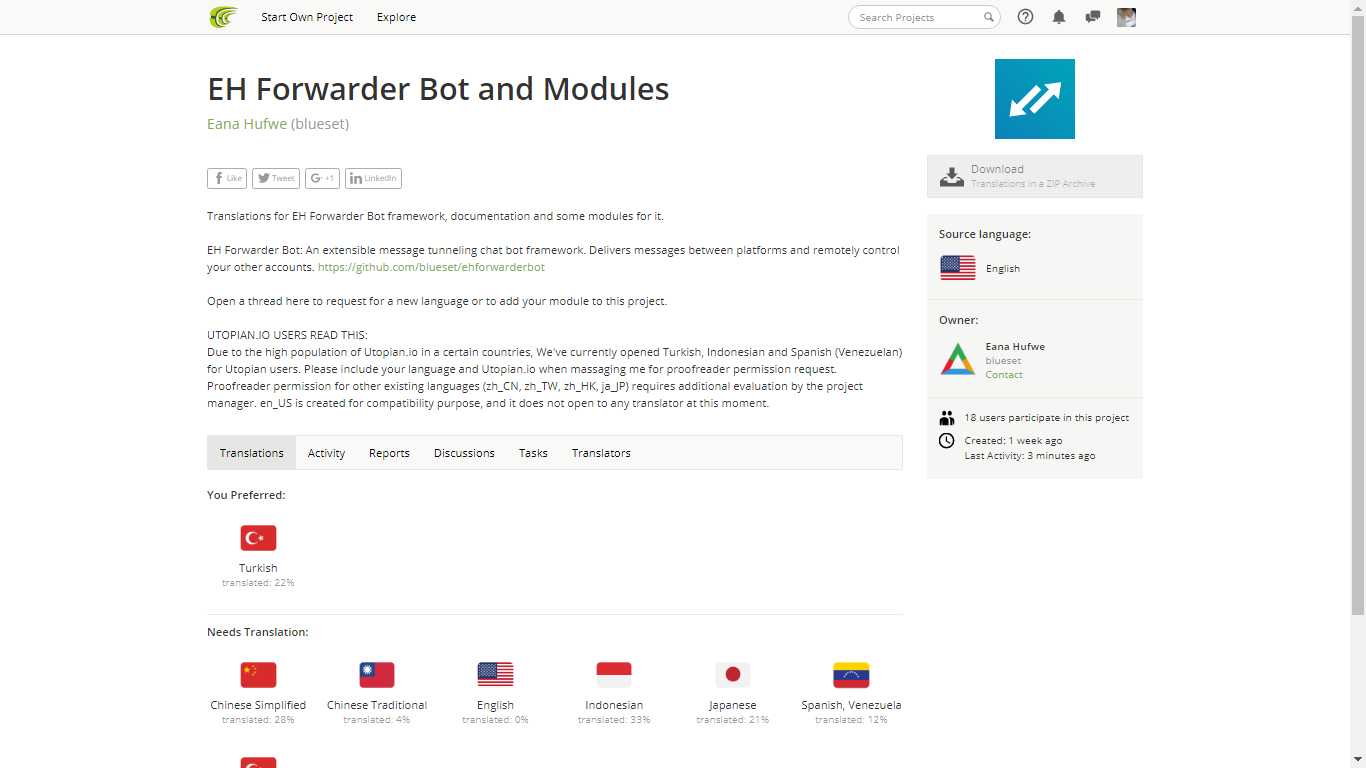 Translations Page Later: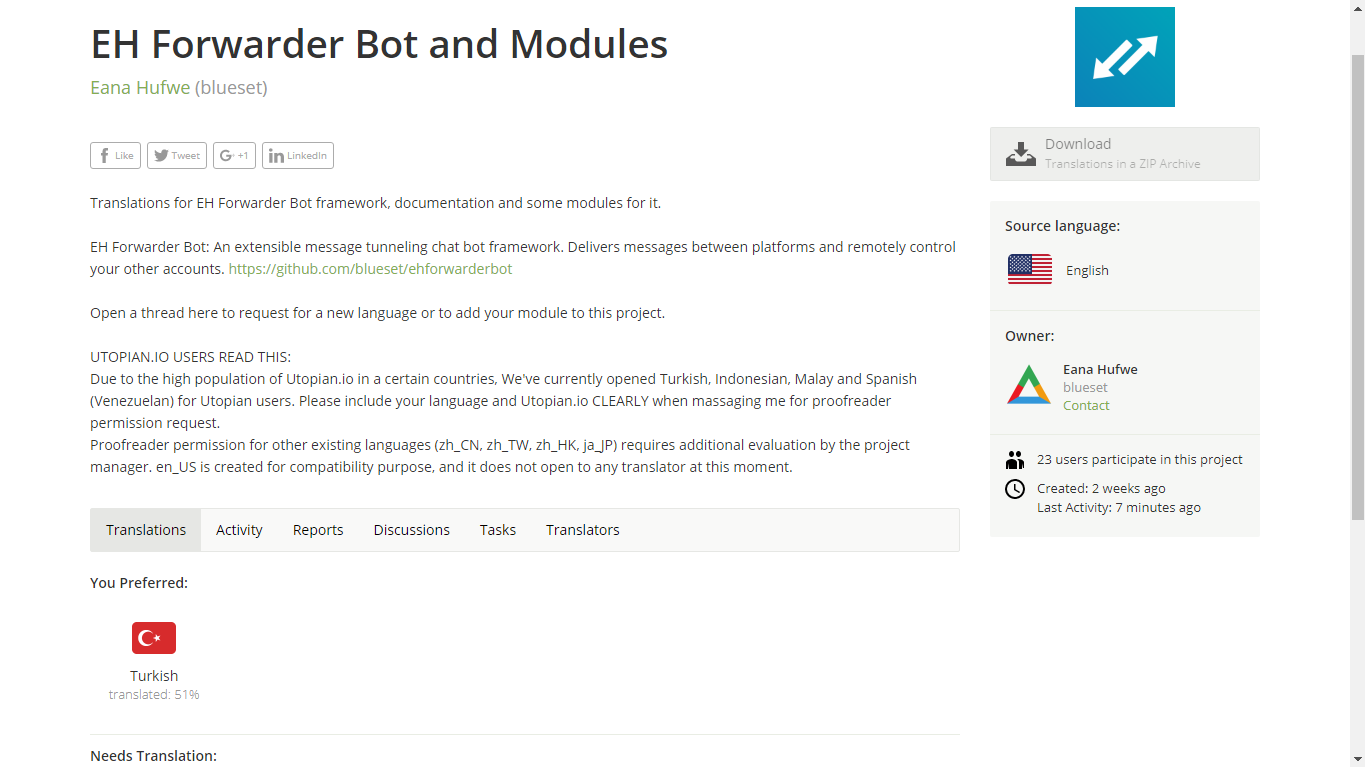 ---
Posted on Utopian.io - Rewarding Open Source Contributors
---