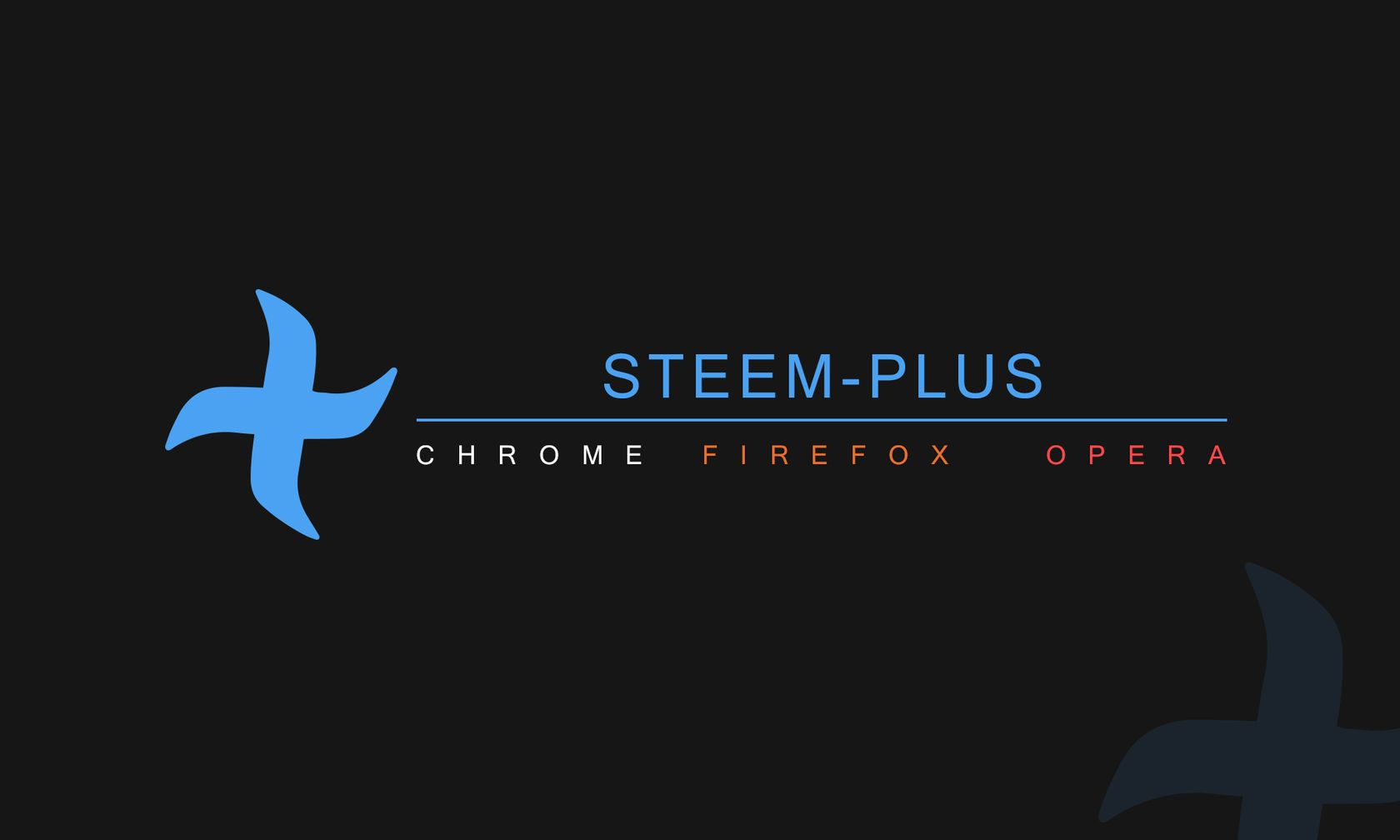 New boost button
This new version of Steemplus is the result of the collaboration with two well known services on the blockchain : @minnowbooster and @postpromoter.
We've updated the Boost Button so that you ll get the necessary information before purchasing their service.
Find the Boost button on the bottom right of the posts on Steemit :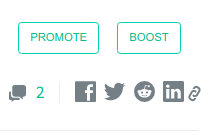 Or in the ... menu on the bottom of the posts on Busy :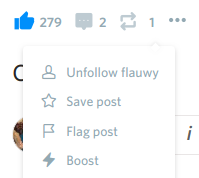 Once there you can get the available votes for you on Minnowbooster :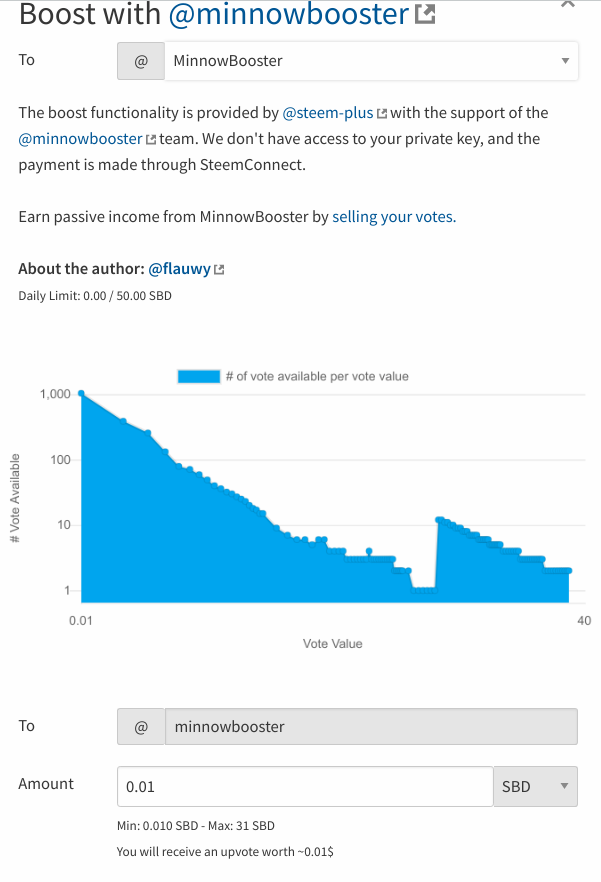 And see when the next @postpromoter round starts and how much you will get for sending a certain amount :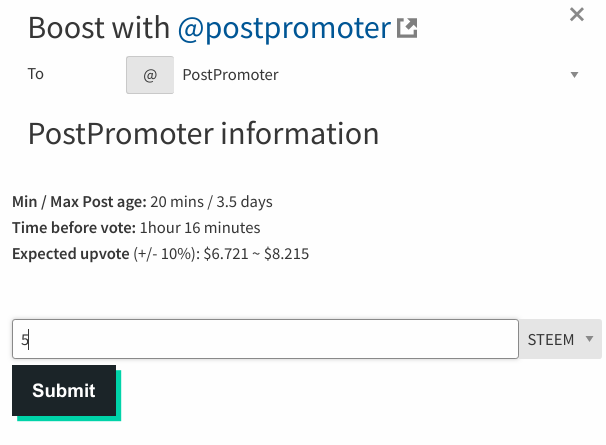 Why using MinnowBooster and PostPromoter through SteemPlus?
Get all the information you need in one place. No need to visit other websites.
For each transaction, SteemPlus will get a small commission. This will help us keep going and provide you with many more awesome features.
Earn SteemPlus points (read below).
Earn SteemPlus points!
Starting now, SteemPlus will work on integrating more features from third party services.
The money generated through commissions will be used to Power Up the SteemPlus account and upvote SteemPlus users.
Every time you use one of these services, you accumulate points and your SteemPlus vote will correspond to your share of the total SteemPlus points distributed. For example if you own 2% of the SteemPlus points distributed, you will be eligible for a 20% vote everyday (since the account will have 10 full votes available each day).
You can already earn points by:
Using the boost button with either MinnowBooster or PostPromoter
Use the Post & Donate button when you create a new post
More services coming soon
About the SteemPlus vote
SteemPlus account will start its daily votes in September (but you can start earning points today!) .I will make sure there is a minimum of 10kSP by then, hopefully more. As the account grows, the vote will get bigger.
Interested in a partnership with SteemPlus?
Contact @stoodkev on Discord.
How to update?
On Chrome and Opera, it should update automatically when you restart your browser. Otherwise, right click on the extension icon > Manage my extensions > Update .
On Firefox you will have to reinstall the whole extension from Chrome Foxified.
Coming soon
More partnerships with STEEM services
SteemPlus Android App under developement
Repository, Pull requests and Commits
Wanna contribute?
Join us on Discord
List of features
The complete list of feature and their description can be found in the documentation.
Available on Steemit and Busy
Voting slider for minnows (you do not need to vote at 100% anymore!)
True value of your account on your wallet (calculated with current SBD and STEEM market prices)
Delegation button in your wallet (with list of delegatees and undelegate button)
One click switch between Steemit , Busy, Utopian and Steemd
Available on Steemit (and mspsteem)
Feed+ : Filter your feed by tags, resteems (hide, show, blacklist, whitelist), reputation and sort it by upvotes/date/payout
STEEM/USD and SBD/USD values in the user dropdown
Option to add beneficiaries to your post (you can say that 10% of your post payout will go to one of your friends for example) - 5% fee goes to SteemPlus if you use this feature.
Cool badges on user profiles show their rank: Plankton, Minnow, Dolphin, Orca and Whales
Direct transfer to users
Favorites
Steem Sincerity
All Steemit More Info features
Steemit Board Awards
Witness information
Enhanced wallet
Rewards Information
Installation procedures
You can download and install SteemPlus directly from the Chrome Store if you are using Chrome (follow this link ).
For installation procedures on Opera and Firefox, please check our documentation.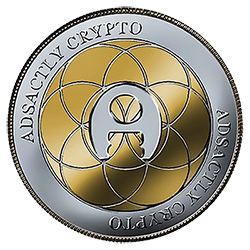 @stoodkev and @cedricguillas for @steem-plus