You know plagiarism, spam and all the other abuse categories ? Or you are a newbie in the abuse fight and don't have a clue about what's happening daily on the blockchain? No worries, the topic of this post will surprise all of you (except my active readers).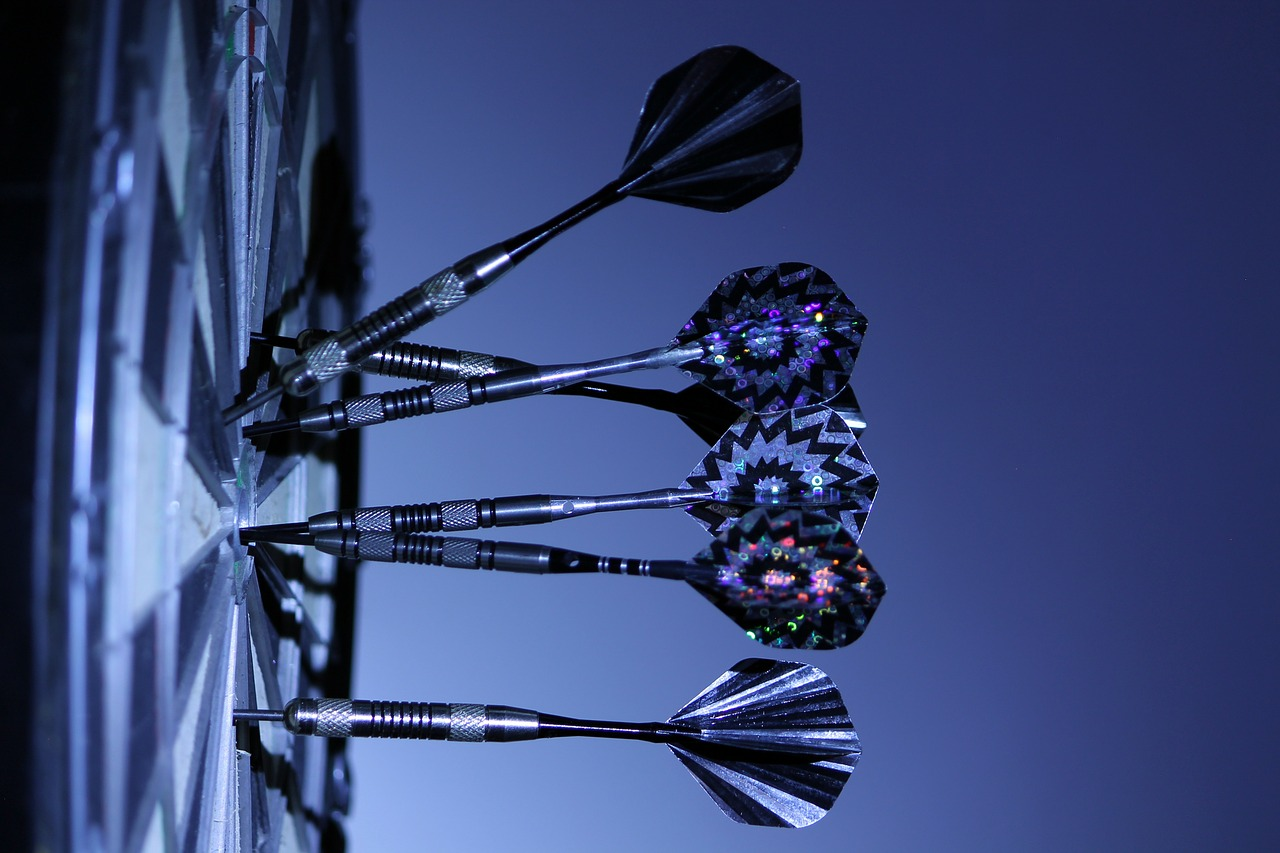 Image from Pixabay
Summary
Introduction to the topic of account networks
The use of one account to earn a passive income
Who is fighting this account network and how you can help them
Summary on the topic of abusive account networks
Before we start with this post I'll explain a few things which are important for today's topic. As you already read in the header and which was probably the reason you clicked on the post I'll talk a bit about account networks today. I define an account network as accounts belonging to one person or one group. This may be a second account or it's a person who created hundreds of accounts through the Steemit faucet registration upvoting his spam posts with all the accounts. By now you can see that there are different types of account networks that's why I want to clearly state that I am focusing on the abusive account networks in this post. These are account networks posting plagiarism, voting the spam of each other, farming together a DApp and so on. A summary of all the different types of abuse with an account network will not be possible within one post so I'll focus this time on an account network I already featured twice: The dart/tard group
Now I expect most people asking what this group is and why I chose them. So here's a short summary:
The dart/tard group is the biggest discovered account network on Steemit. Over 20 thousand accounts belong to this group and they all made dozens of thousand dollars. Nine months ago @spaminator reported eleven thousand known accounts and earnings of over eight thousand SBD and 85 thousand STEEM. 24,240 accounts are on the @mack-bot blacklist for belonging to this group. I described in two posts how they made earnings of over 35,000 STEEM and 1000 SBD. I will give the links in an overview at the end of this post.
---

Don't ask me why the payout is declined, it's just a demonstration for the number of upvotes
As you can see there is still activity from this group. And this activity is mostly going out from one main account: @zlo. @zlo is part of the dart/tard group as @patrice told me once in a comment. Asking her directly she reasoned it with memos of transactions. I don't want to do a full research on them for now so I'll continue trusting her.
Passive income with vote selling and farming operations
Tracking down zlo's actions I discovered the account @genych pretty fast. This account got powered up by zlo with 700 STEEM in the last two months.

To achieve the total of over 8,000 STEEM Power (SP), several thousand SP were invested through bittrex as well. In the recent past they were used for two main activities: vote selling and vote farming
Small but steady income through Minnowbooster
Genych sells his upvotes via Minnowbooster for around 3 SBD a day. Up to now the total gain was around 70 SBD. The votes were mainly sold during October as the voting power was used for vote farming before.
Vote farming using various accounts

The reason that the account was not selling the votes before is pretty easy, vote farming let them gain more. Random images out of the internet were posted and uprooted by genych. After payout the rewards were transacted to genych who powered them up again to strengthen his upvote. The three examples in the screenshot above made a total profit of over 55 STEEM. The most gained from the last account @vasechkin, who earned over 50 STEEM.
In partnership with steemcleaners we were able to stop them from farming further rewards by flagging them all away as the example @luba1966 shows.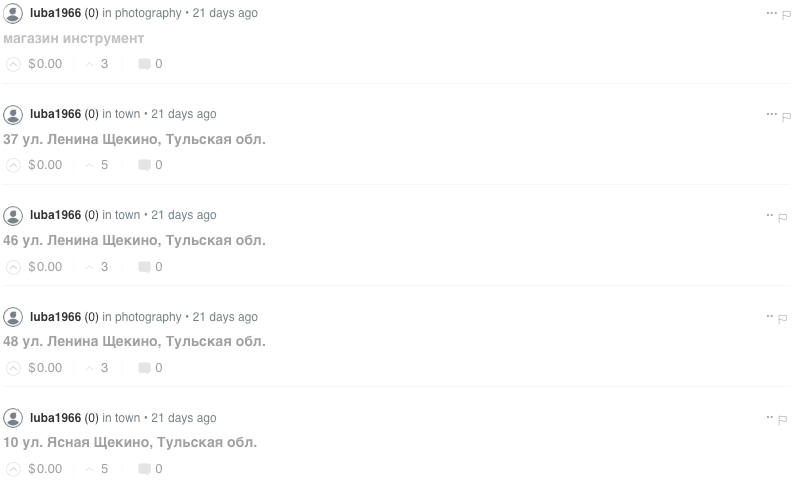 The actual fight against abusive account networks
steemcleaners work in this field of abuse
As you might have noticed in my introduction where I referred to a spaminator post, steemcleaners does investigate this group. As right now also shown with the example, they are actively fighting it. 24,240 accounts from dart/tard are on the mack-bot blacklist, getting downvotes on each published post or comment and the rewards removed shortly before payout by spaminator. Scripts are run to find any new accounts belonging to them.
But they don't work on only this account network. The mack-bot blacklist which is mainly made for abusive account networks contains 42,802 accounts divided into 277 account networks. These are over 4% of all Steemit accounts.
How you can help steemcleaners with fighting abusive account networks
Even if abusive account networks are not something easy to start with when fighting abuse you can still find suspicious cases and report them in steemcleaners Discord. Something is suspicious if it has hundreds of votes on a post but just a small payout or if an exchange address is used by dozens of accounts. There are also some other types of abusive account networks but I won't address them here to not extend the post.
Summary
Abusive account networks had, have and will have a big impact on the Steemit blockchain. The number of them is significant and they also have earned thousands of dollars, taking them away from real content creators. The fight against them has a high priority and everyone can contribute to it.
---
Overview about this series