Repository
https://github.com/dtube/dtube-curation
Some of my commits are older than 14 days. Thats because @heimindanger and I tested the bot in a closed channel on discord with a small team of curators.
What is the project about?
The objective was to built an easy to maintain curation bot for DTube. This bot is already used for the curation of Videos on d.tube by DTube.
Technology Stack
I used nodeJS and discord.js to create this bot. The bot monitors the curation channel for messages containing a link to a DTube video. As soon as a video is found the bot sends an embed message to the channel: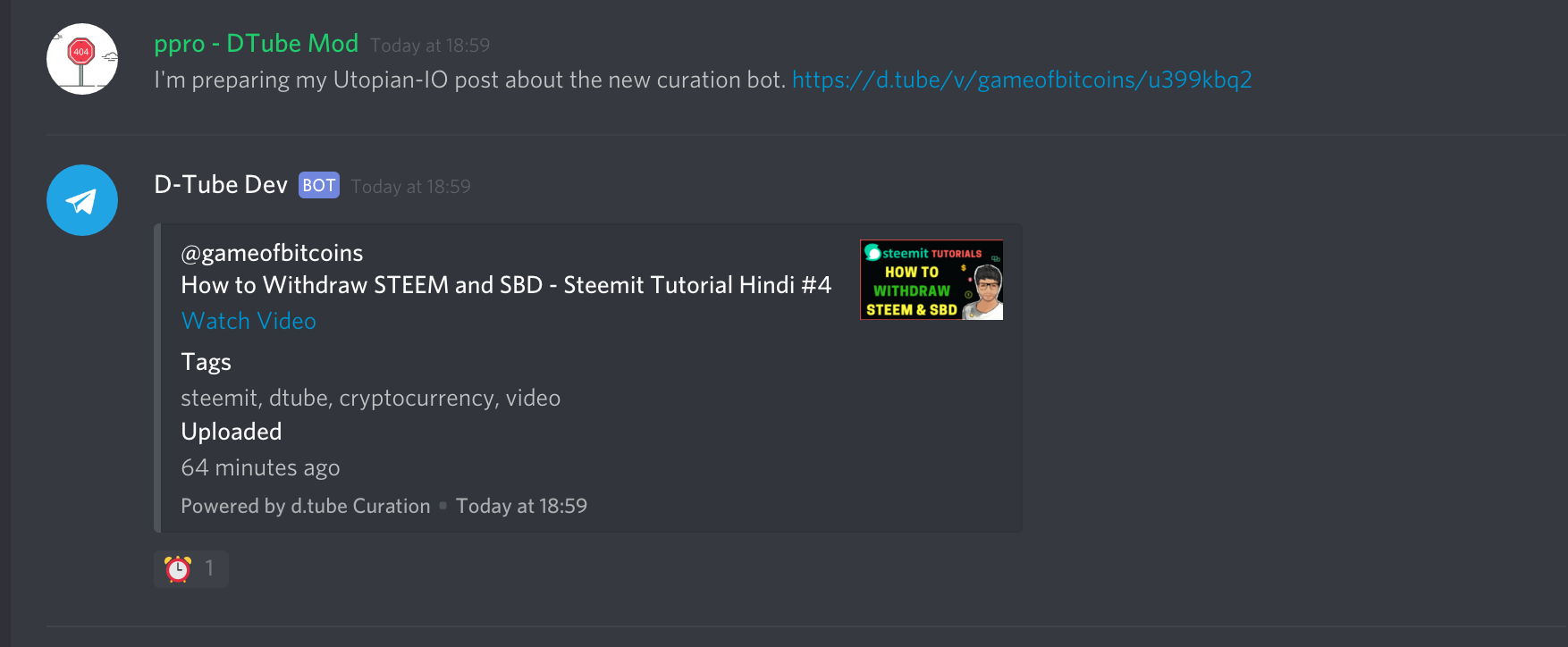 Now the curators have 15 minutes to add one of these reactions to the post:
👍,👎,💯,🎲 or ❤
each reaction will have a different impact on the final vote. To understand how the final bot vote is calculated check out helper.js#L92
After 15 minutes the bot will calculate the finale vote and updated the previous sent embed message:

You see that the clock emoji is removed and a green checkmark was added. This indicated that the bot voted successfully on the post. In addition to that the bot adds the calculated vote weight to the embed message.
Roadmap
In one of the next updates I will add a new command which will allow curators to anonymously comment a video using the curation bot.

How to contribute?
If you are interested in this project, found a bug or just have questions either create a fork and send us a pull request, or create an issue on github or contact me on discord. (ppro#0001)
In the case you just want to install the bot yourself and try it out check out the detailed step by step guide in the readme file provided in the repository: README
GitHub Account