Project Details
This is whole translation of Busy.com from English to Esperanto. Esperanto has a vibrant and enthusiastic community on-line, and I'm sure Esperanto speakers would love a place to use their language with a proper interface.
Links related to the translation
Source Language
It is a translation of English to Esperanto. I have studied French, and sometimes I use that as a backup source language in my translations to Esperanto, to make sure I get the proper English meaning.
Translated Language
Esperanto.
Esperanto is a constructed language, invented about 130 years ago by a eye doctor in what is now Poland (then Russia), L.L. Zamenhof. Zamenhof intended the language to be simple to learn, but nuanced enough to be used for art. He intended it to be used to bring disparate communities together with something in common. (Much like Utopian and Steemit.) Nowadays, Esperanto has its own original periodical publications, poetry & literature, music, Wikipedia, and so on.
Esperanto is a living language. Although it was invented more than a century ago, we have words for "Internet", "smartphones", and "operating systems". Since the advent of the Internet, this language has really hit its stride. Esperanto has a strong and well-developed Duolingo following, with over 1 Million learners, which is supported by the leading Esperanto grammarians. The Esperanto Wikipedia rivals many national language Wikipedias for depth and thoroughness in many important subjects.
Esperanto is a phonetic language. Thus, every letter is pronounced only one way. The Esperanto alphabet uses most of the letters in the Latin character set (like you're reading right now) except it uses 6 extra letters to make a few extra phonetic sounds. For example, the character circumflex-C "ĉ" makes the "ch" sound as in chocolate.
Throughout my translations, I have tried to be grammatically and technically sound. Esperanto has a few comprehensive works on-line that I am trying to conform to.
Number Of Words
Number of words translated on this contribution: ~885 There are only about 1000 words in the entire translation project. User Fabian started the project with about 180 words. I polished some of Fabien's translations, and finished the rest.
I counted ~224 strings to complete this translation project.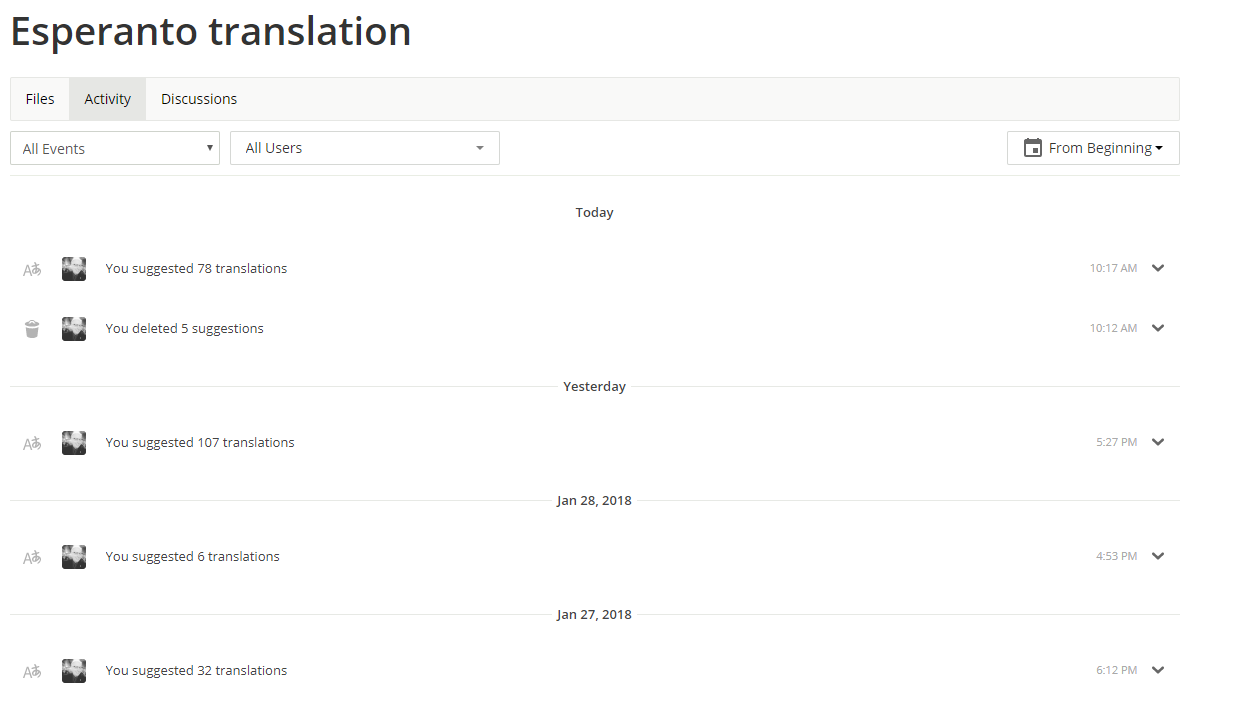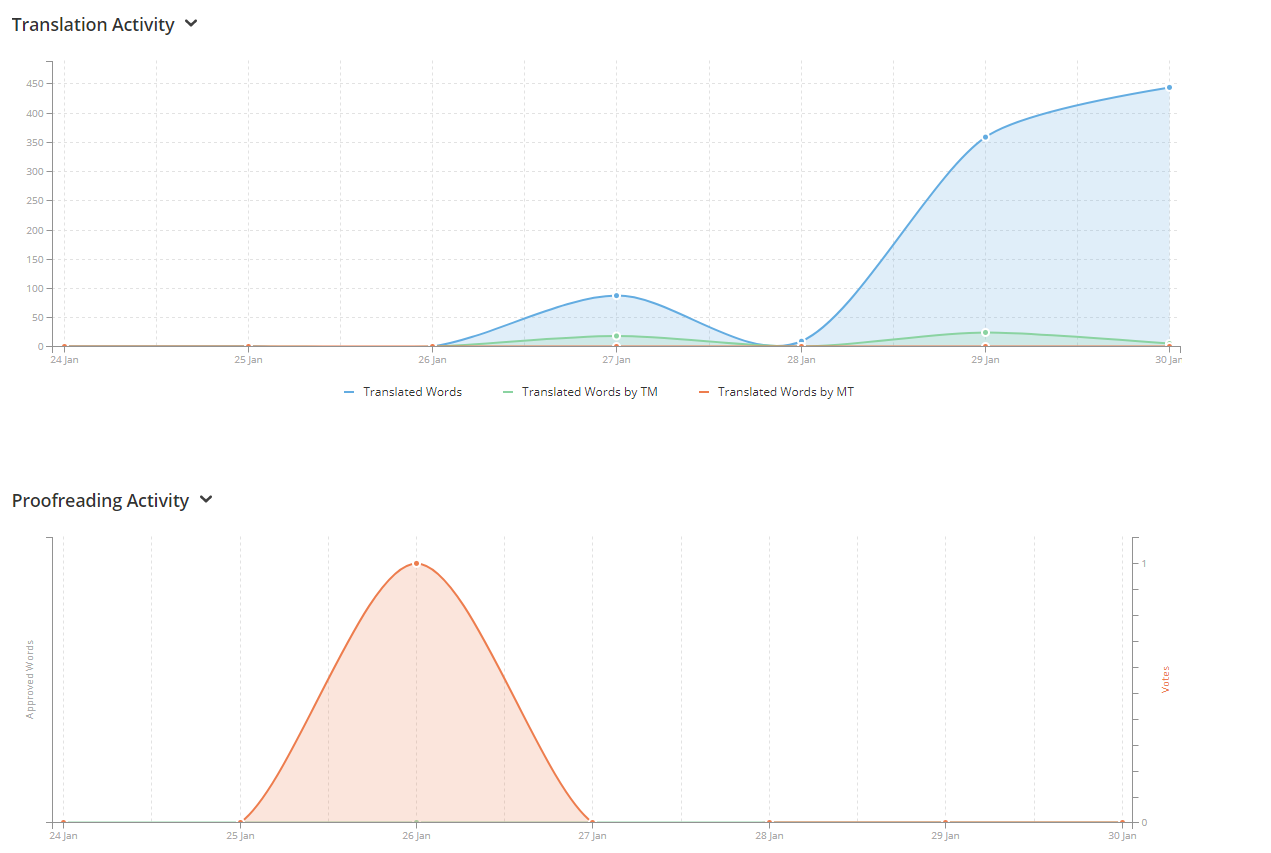 Proofread Words
I proofread some of Fabien's work, but no proofreading has done of my own. I did my first post about Esperanto today, so I'm hoping to draw in some interested parties and external proofreaders to check my translations.
Previous translation on the same project
As previously mentioned, Fabien contributed a start on the project, about 180 words.
---
Posted on Utopian.io - Rewarding Open Source Contributors
---