Project Details
This is whole translation of Dtube from English to Esperanto. Esperanto has a vibrant and enthusiastic community on-line, and I'm sure Esperanto speakers would love a place to use their language with a proper interface. It's part of my quest of translating programs in the Steem ecosystem to lure Esperanto-speakers.
Links related to the translation
Source Language
English (However, I sometimes lean on my understanding of French to get nuances of translation right).
Translated Language
I translated the rest of DTube to Esperanto, based on the foundation of @iangreen.
Number Of Words
Number of words translated on this contribution: 410 words (421 in destination language), which completes the translation.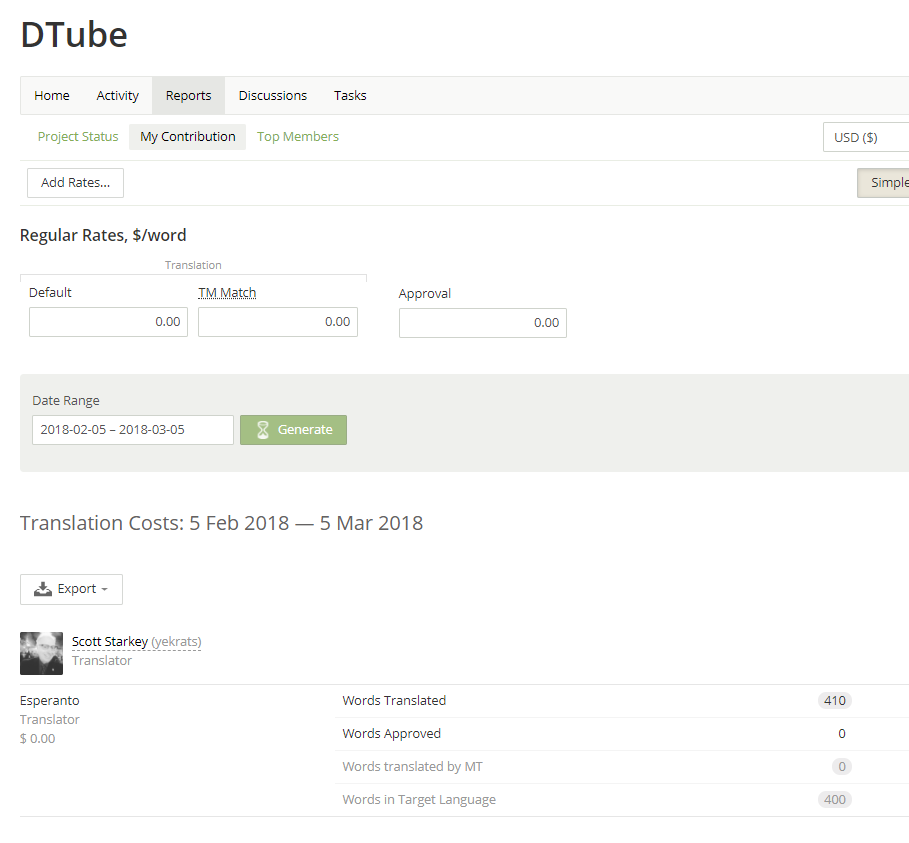 .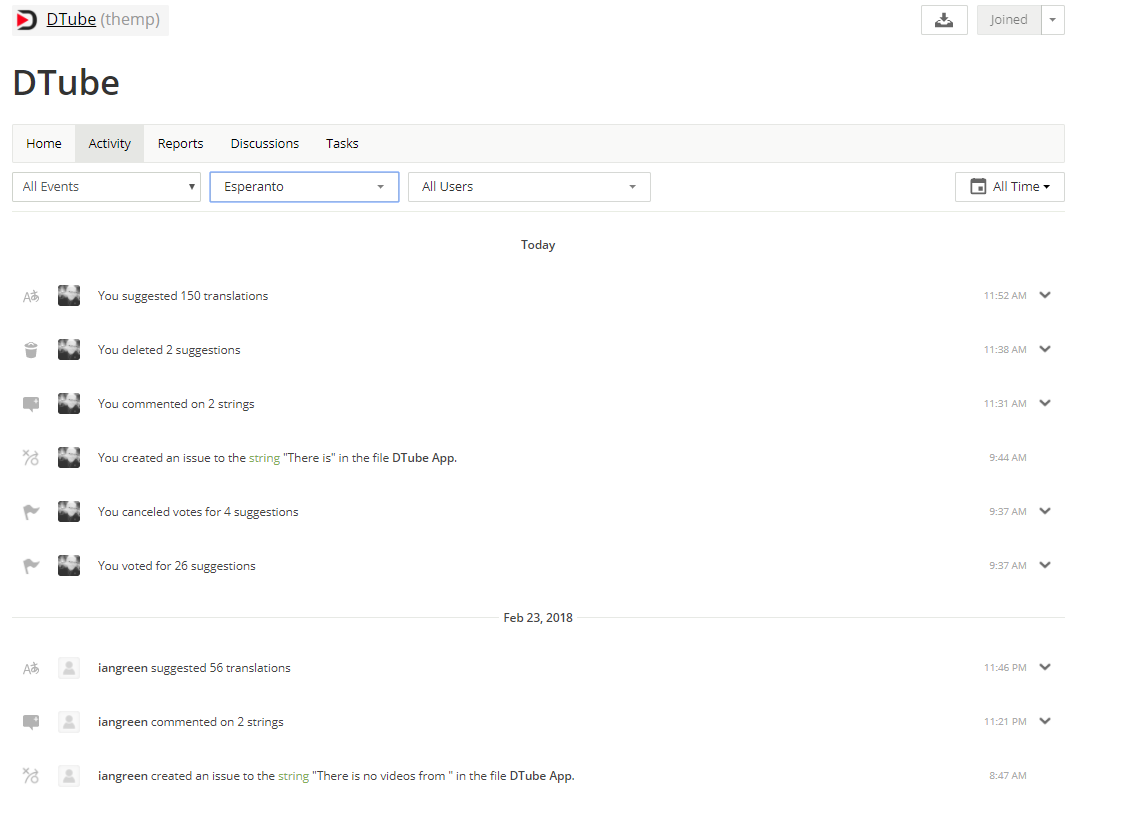 .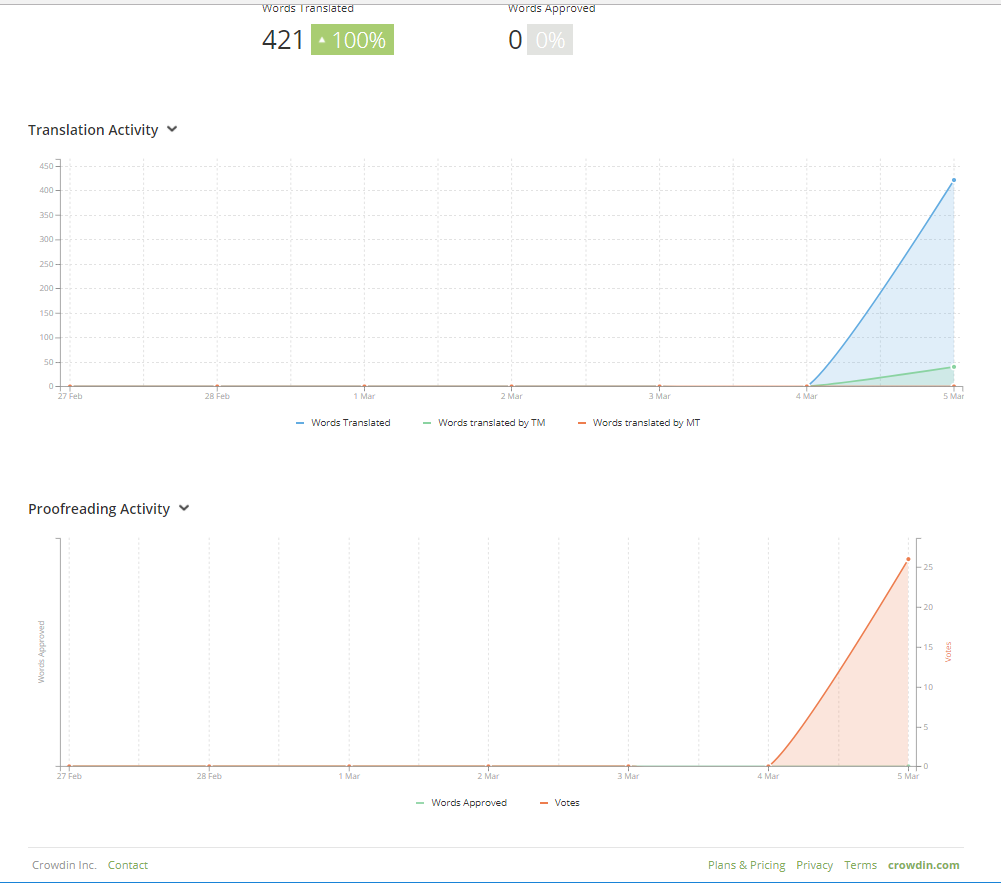 Proofread Words
None of my words have been translated yet. However before doing my own translation, I proofread approximately 25 words for user @iangreen, and suggested a couple of improvements.
Previous translation on the same project
None by me, however user @iangreen had made previously 56/206 Esperanto translations (approximately 100 words) to this project. I will happily pay a proportional (100/506) amount of any reward from this post to @iangreen.
Number of words translated on the project before this report (if any): Approximately 100 (by @iangreen)
Links related to the translation:
I have previously translated the following projects to Esperanto:
I am also working on a continuing series in Steemit to teach Esperanto to others.
Conclusion
If you have any questions about this project specifically or Esperanto in general, please let me know!
---
Posted on Utopian.io - Rewarding Open Source Contributors
---