Introduction
Keepass2android have really helped me alot. I have been loosing my passwords and always getting hacked but with the help of kee2passandroid I could save my password there which to open the app to access your password you need to go through a lot of security process to be sure that your are the owner. So now my passwords are safe and easily accessible. So I decided to help people out there that needs a safe for all their passwords that they can trust and has high security clearance by boosting a post on facebook about the keepass2android.
I own a facebook account
I own a facebook page
Audience
I ran a social media promotion and it is capable of reaching over 10,000 people of both genders within the age range of 18 to over 65+ and the location was Nigeria, Lagos State, Abuja, Akwa Ibom, Calabar. The potential reach of the ads was 8,800,000.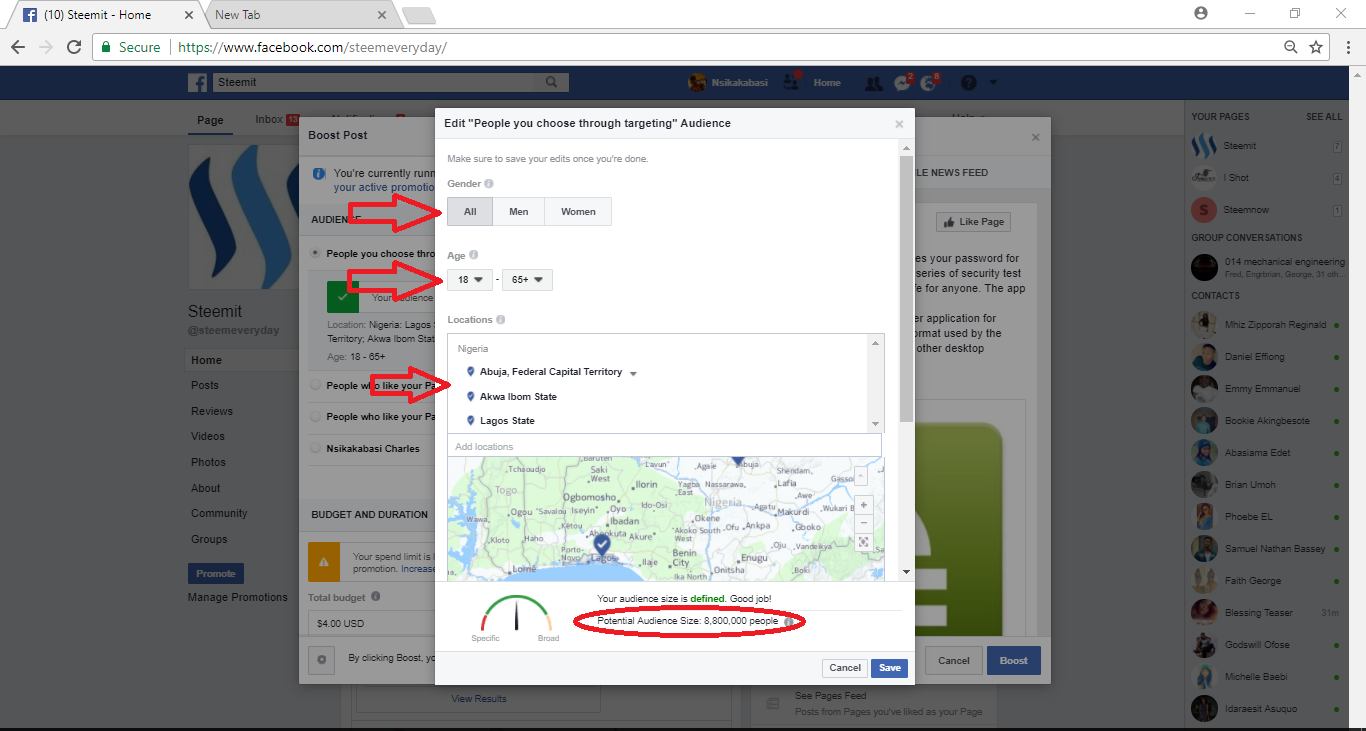 Activity
I used my facebook account to post on my facebook page and made a post about the keepass2android link to post and on the post I made them know all about keepass2android and its uses and I gave them a link to were they could download the app.
Results
The post made a rapid reach of over 6,500
people, over 200 reactions, and 2 comments as at when I prepared this post.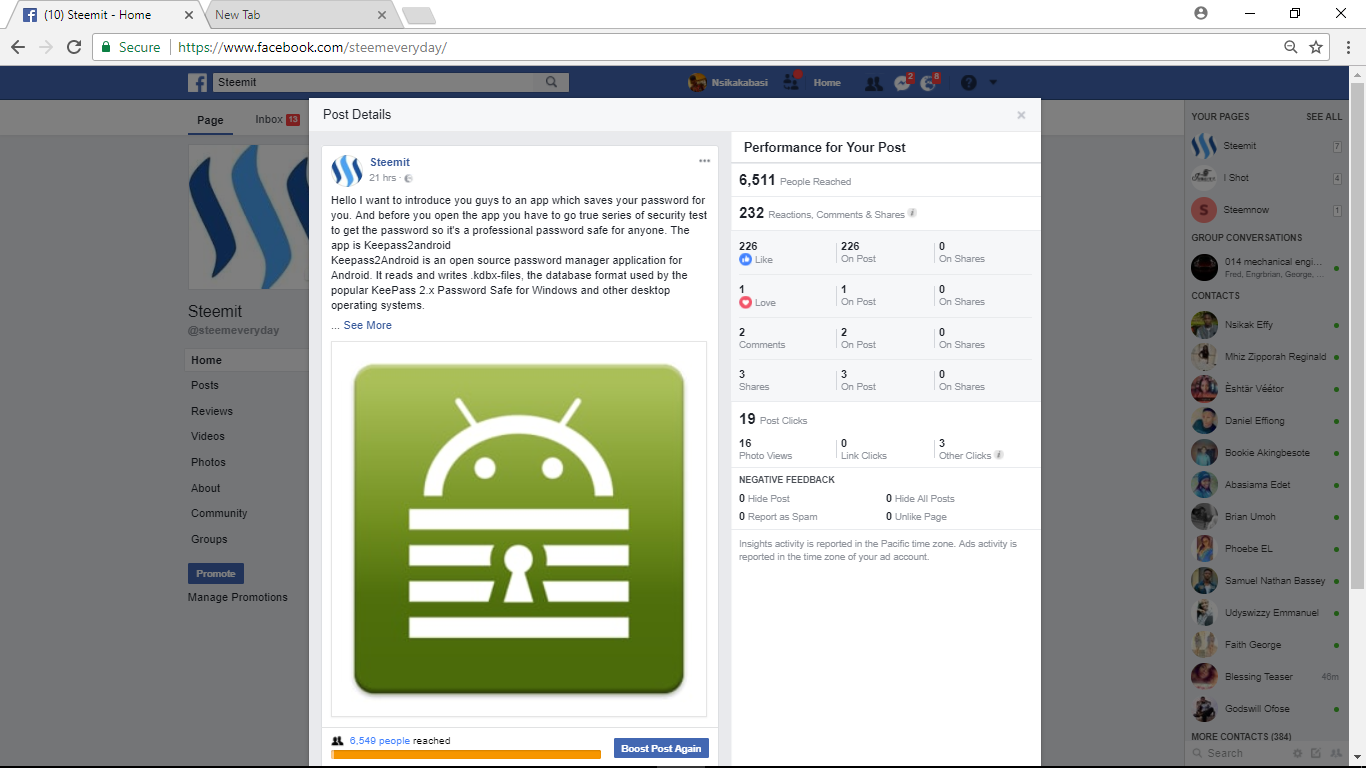 Proof of work
I have a Facebook account by the name "Nsikakabasi Charles" which is my only Facebook account and below is proof that the page was created by me.
My facebook account


My facebook page


My steemit account

My facebook nickname is yhaulez which is my steemit account name @yhaulez and my facebook page has @yhaulez on its cover photo
Video proof of audience reached