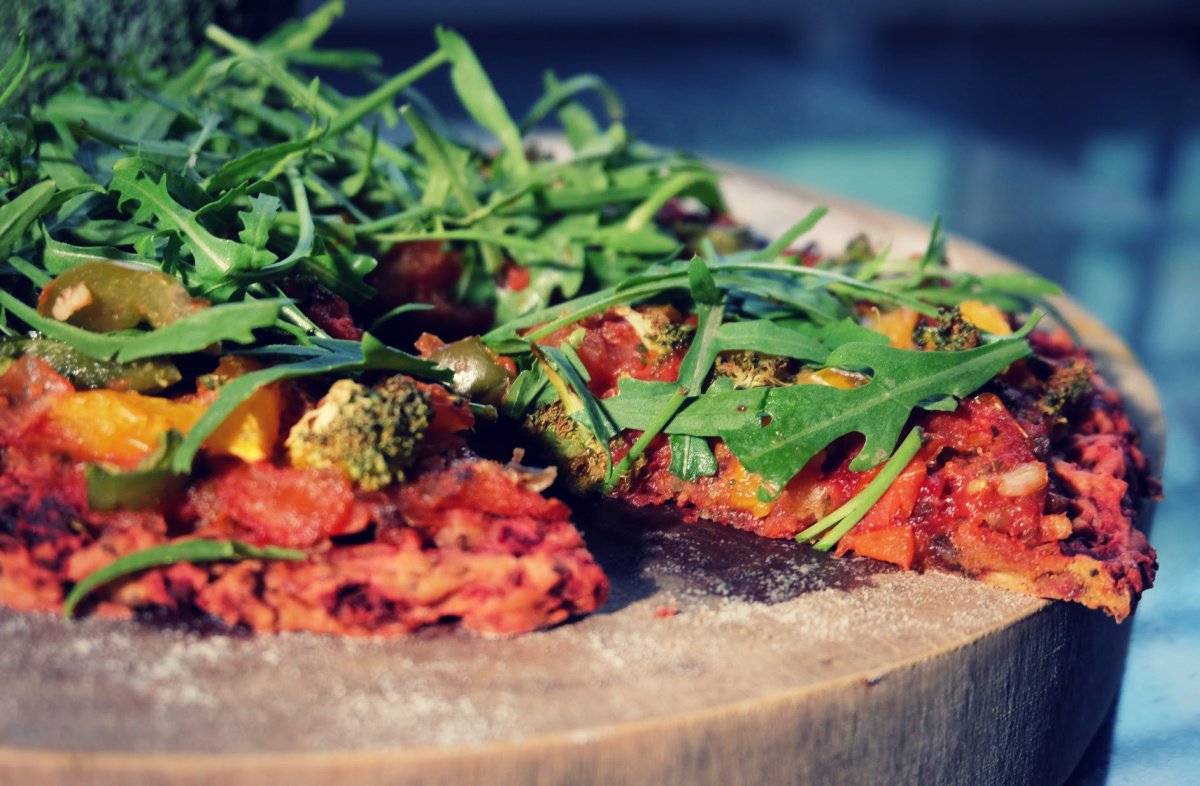 Everybody loves pizza, right? At our house, pizza nights are always a hit on busy weeknights and lazy weekends alike. Though take-out pizza might sound very convenient to you, you don't have to rely on restaurants or takeout services for a quick top-notch pizza.
Homemade pizzas are easy and fast to make. Faster than ordering take-out? Well do the test, but I would say yes! And what's more, nothing beats the flavor of homemade. No canned tomatoes, refined flour or added sugars here. Whole foods to nourish body and soul. Pure comfort food.
Though I think a pizza tastes lovely without cheese if you are one of those people who can't go without, it is super easy to make your own vegan mozzarella.
FYI: CLICK HERE to get my vegan mozzarella cheese recipe
RED BEET BUCKWHEAT PIZZA WITH TOMATO SAUCE, BELL PEPPER, BROCCOLI, AND ARUGULA
---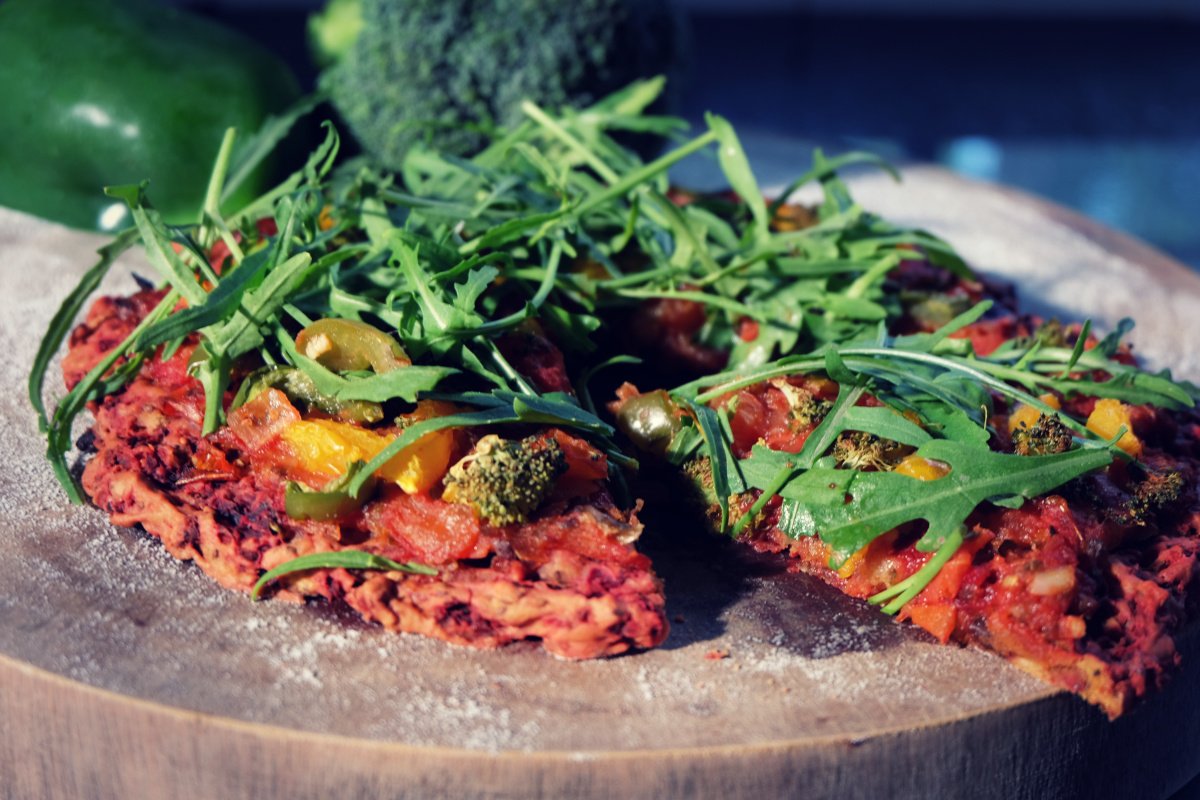 INGREDIENTS (makes 2 pizza)
---
Red beet buckwheat crust
---
2 medium raw red beets, cubed (equals 3/4 cup after blending)
1.5 cup buckwheat flour
1/2 tsp sea salt
1 chia egg (1/2 tbsp chia seeds mixed with 1.5 tbsp water)
2 tsp baking powder
1 tbsp coconut oil
Dried oregano to taste
Sea salt and black pepper to taste
Water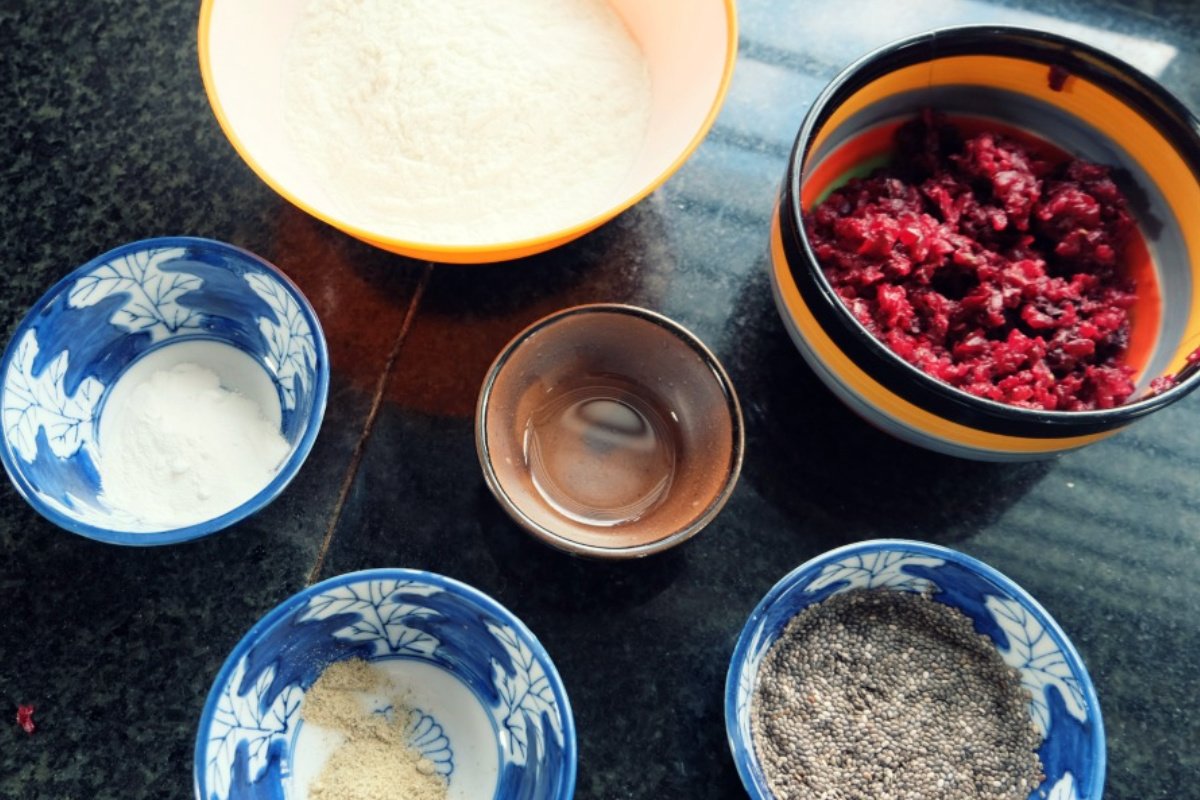 Tomato sauce
---
2.5 cups tomatoes, chopped
2 clove of garlic minced
1 cup onion, chopped
Dried oregano to taste
Sea salt and black pepper to taste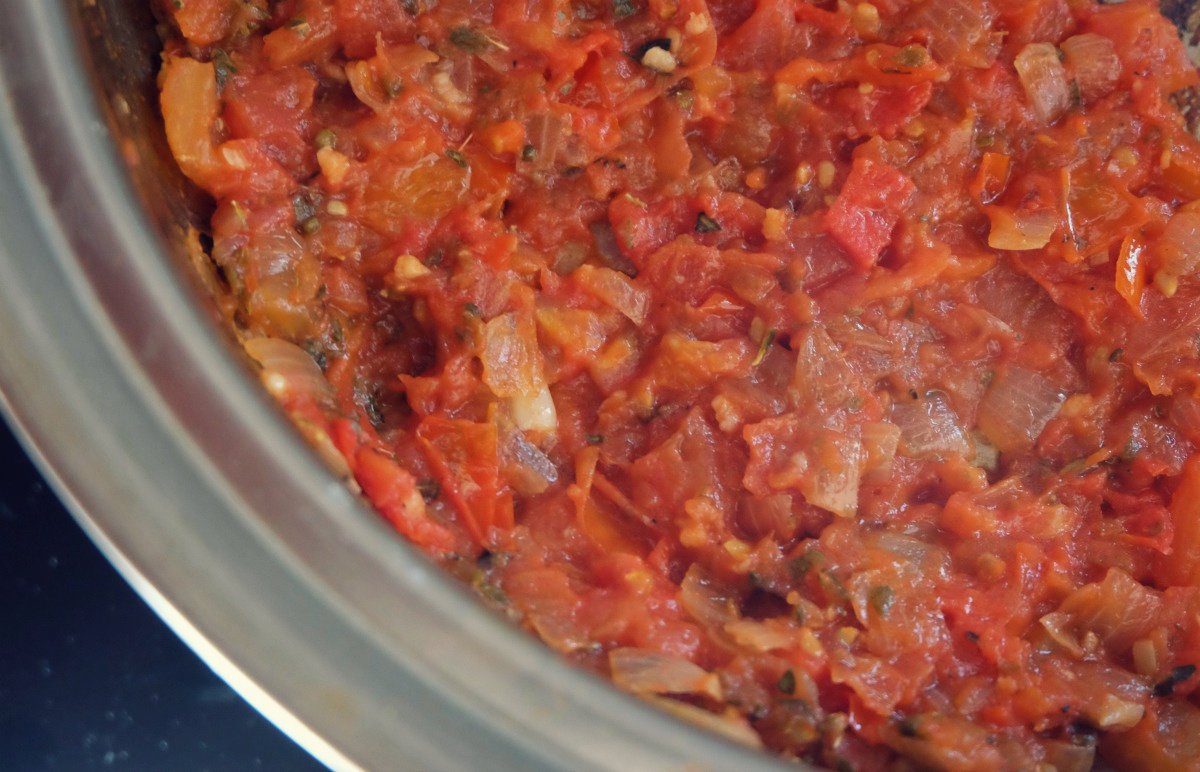 Toppings
---
1/2-1 cup small broccoli florets
1/2-1 cup finely chopped bell pepper, we used a mix of green and yellow bell pepper
2 cups arugula or rocket lettuce
DIRECTIONS
---
Preheat the oven to 200C (or 400F).
Add the red beet cubes, oregano, sea salt, and black pepper to a baking sheet. Drizzle with a little coconut oil and roast for 30 to 40 minutes or until soft. Toss every 10 to 25 minutes.
When ready, allow to cool slightly. Blend in a blender and transfer to a mixing bowl. Add all other beet crust ingredients to the bowl. Add water as needed to the dough and start kneading or use a fork to mix instead. The dough should be sticky but not too wet.
Reduce heat of the oven to 180C or 360F. Using a spoon spread out the dough in circles on a grill lined with a silicone mat (parchment paper works too) and bake for 20 to 25 minutes.
Meanwhile, make the tomato sauce. In a skillet or pot with lid, heat cooking oil. Saute onion for 2 to 3 minutes, then add garlic and cook 1 to 2 minutes more. Stir in tomatoes and season with salt, black pepper and oregano to taste. Reduce heat and cook, covered, until the tomatoes are reduced and form a sauce-like consistency. Stir occasionally.
Top the precooked pizza crust with tomato sauce, bell pepper, and broccoli. Cook in the oven for 15-20 minutes more or until the broccoli is slightly browned.
Add arugula on top and serve.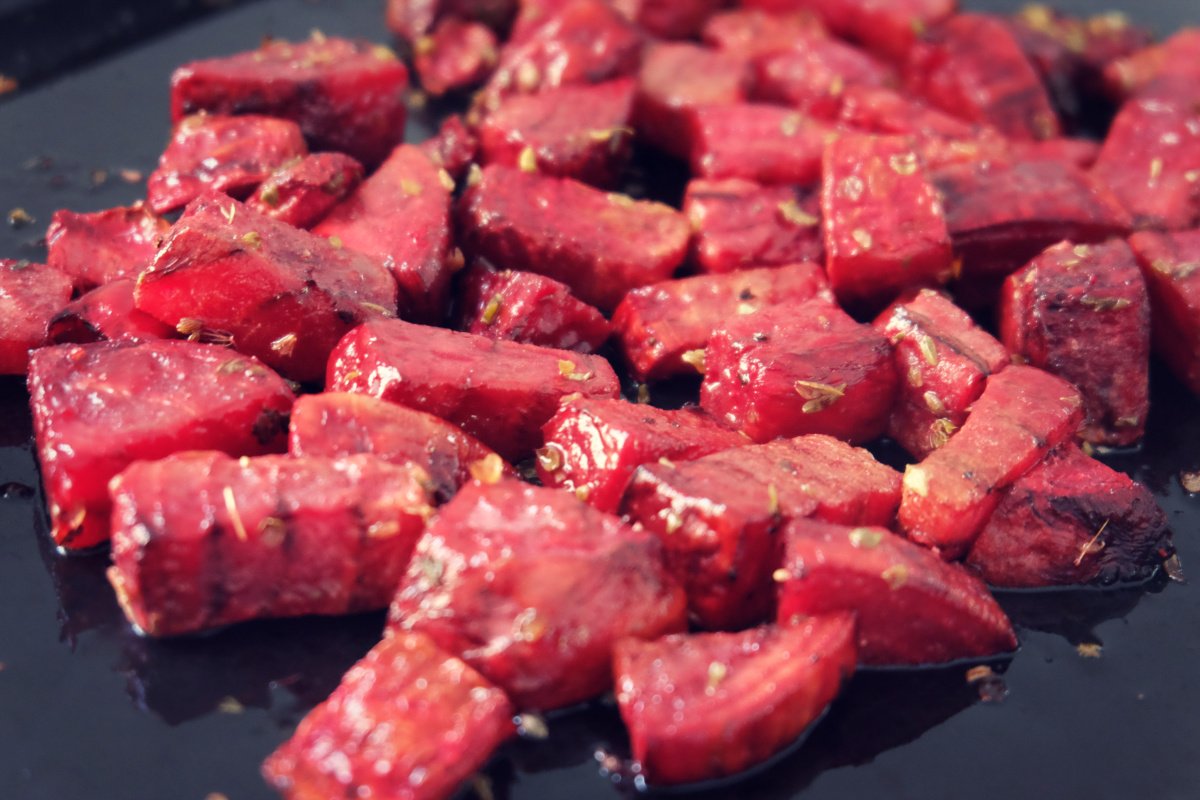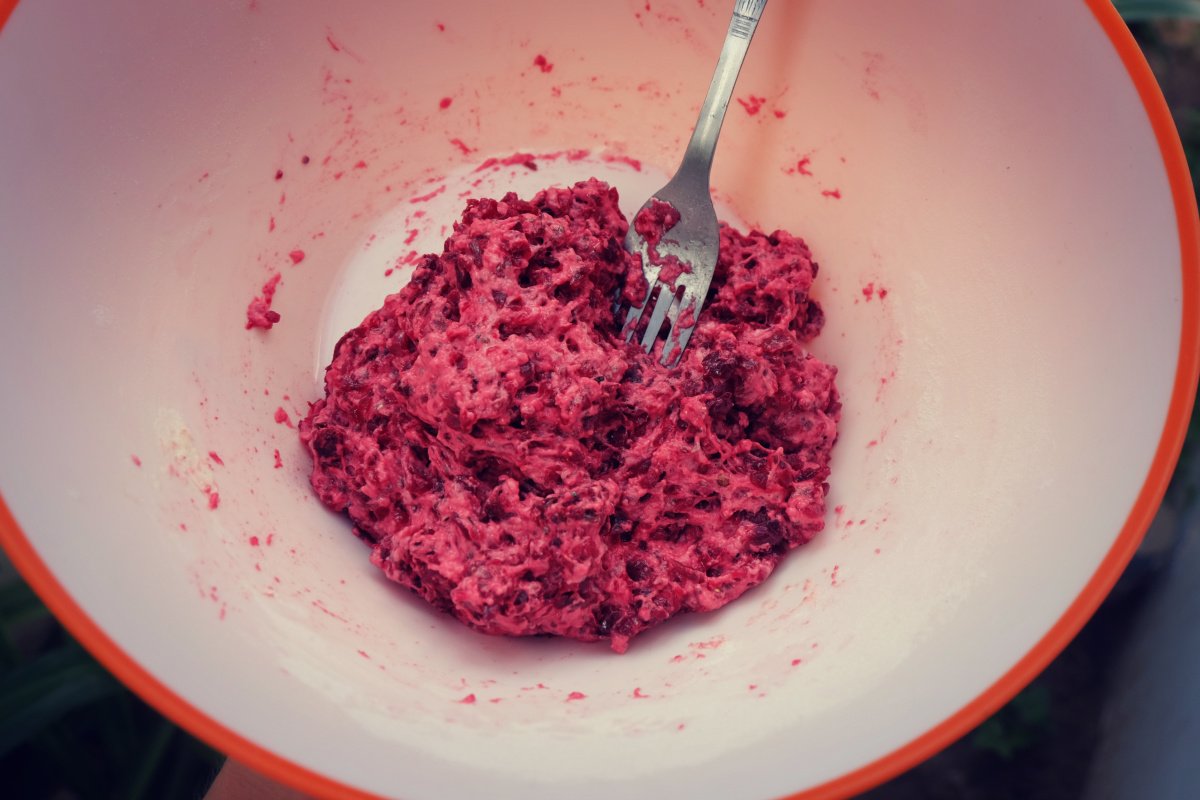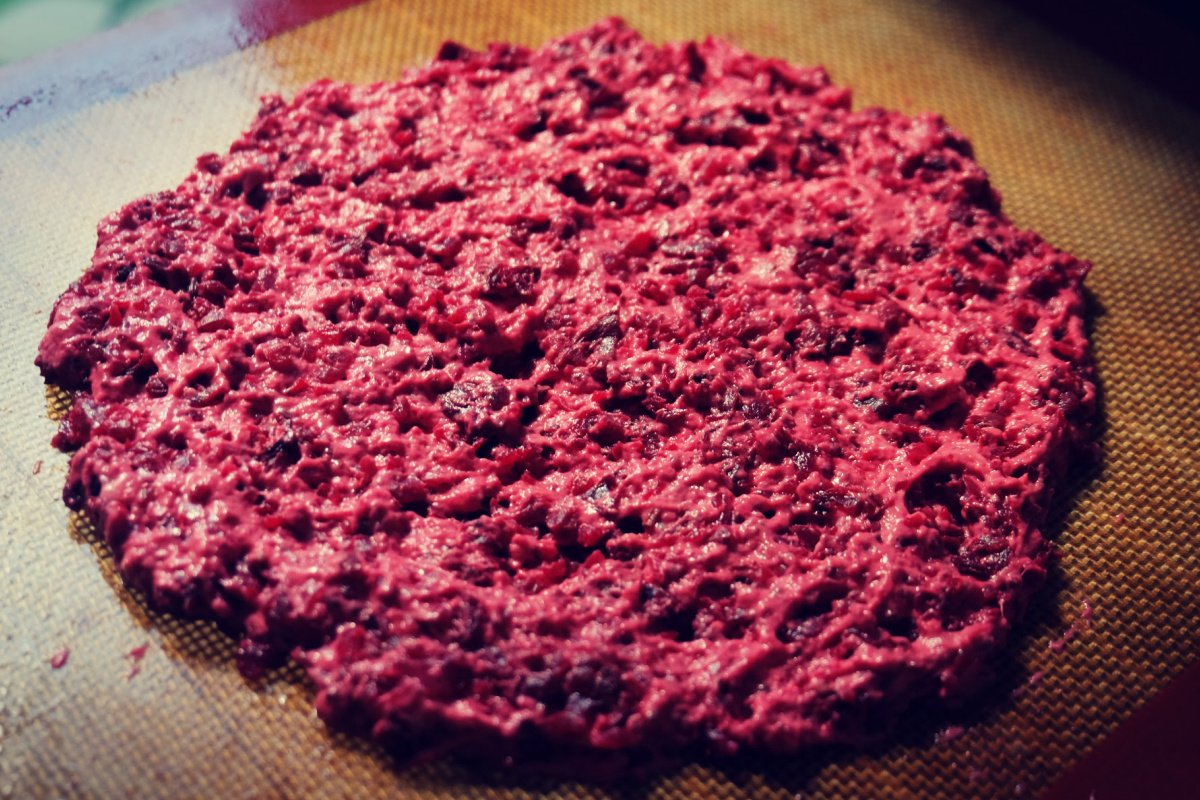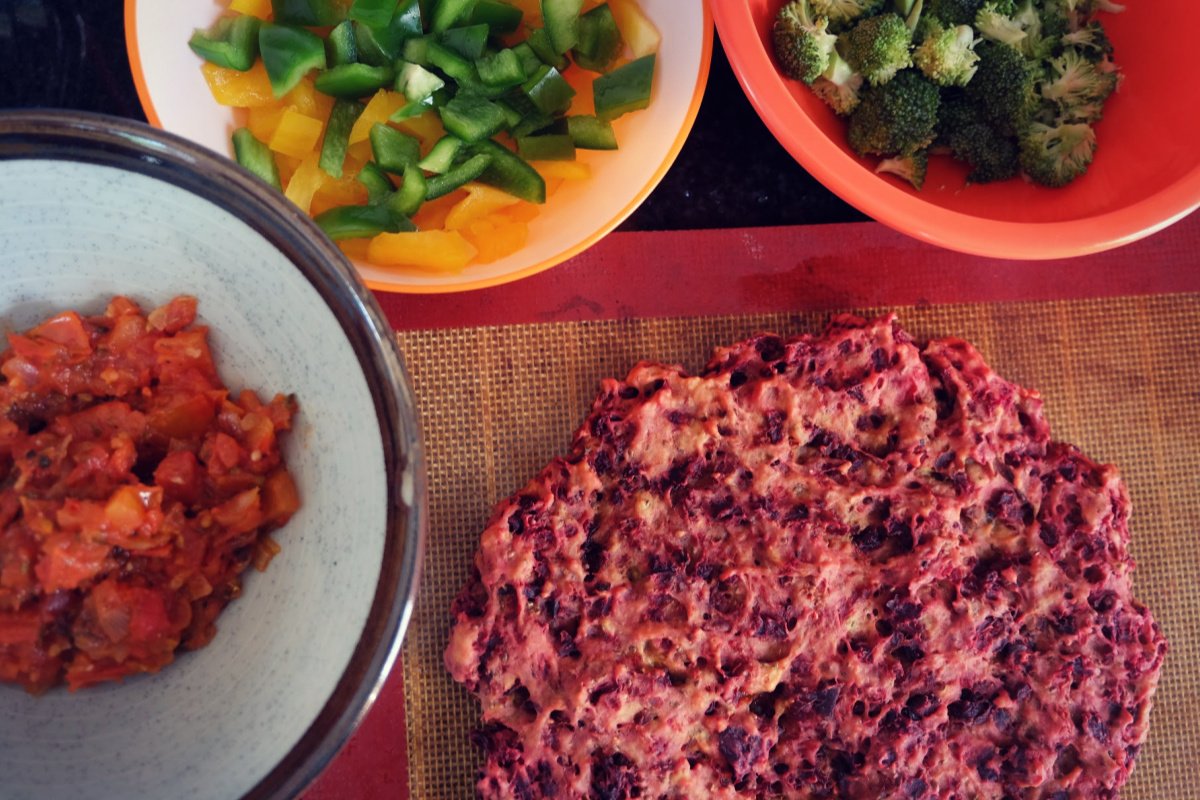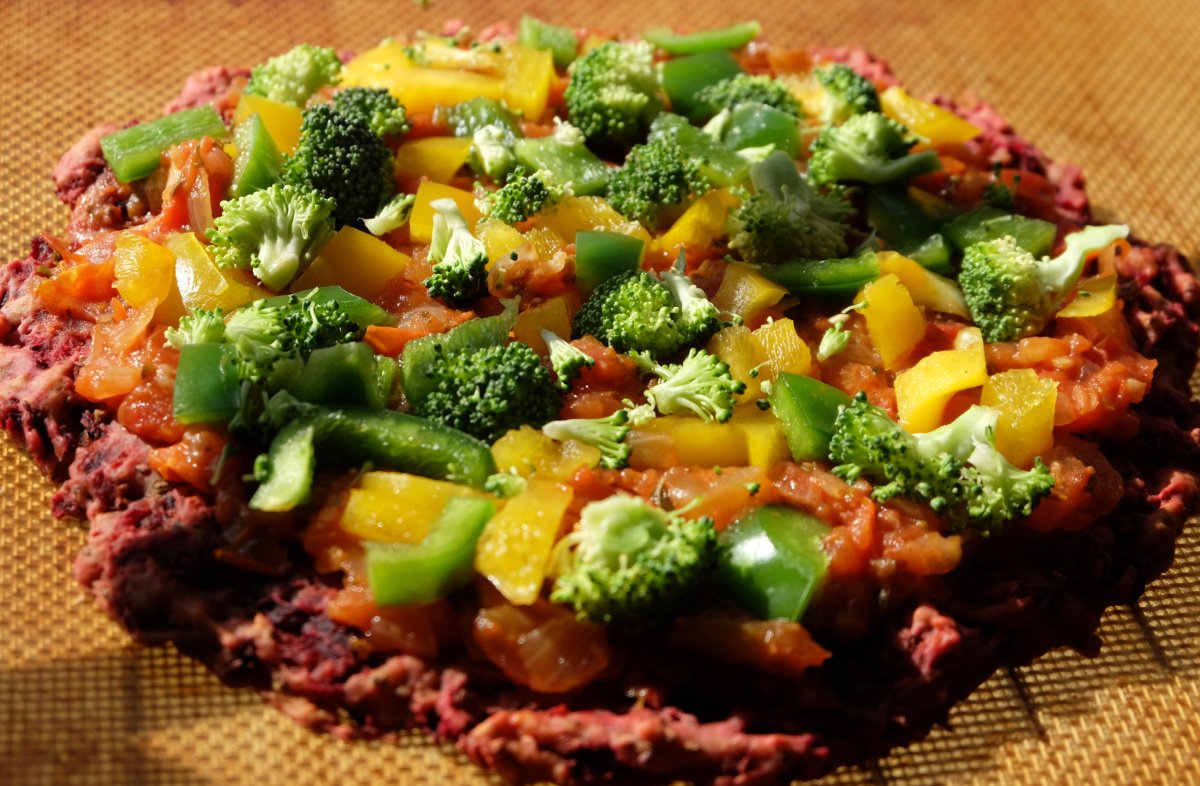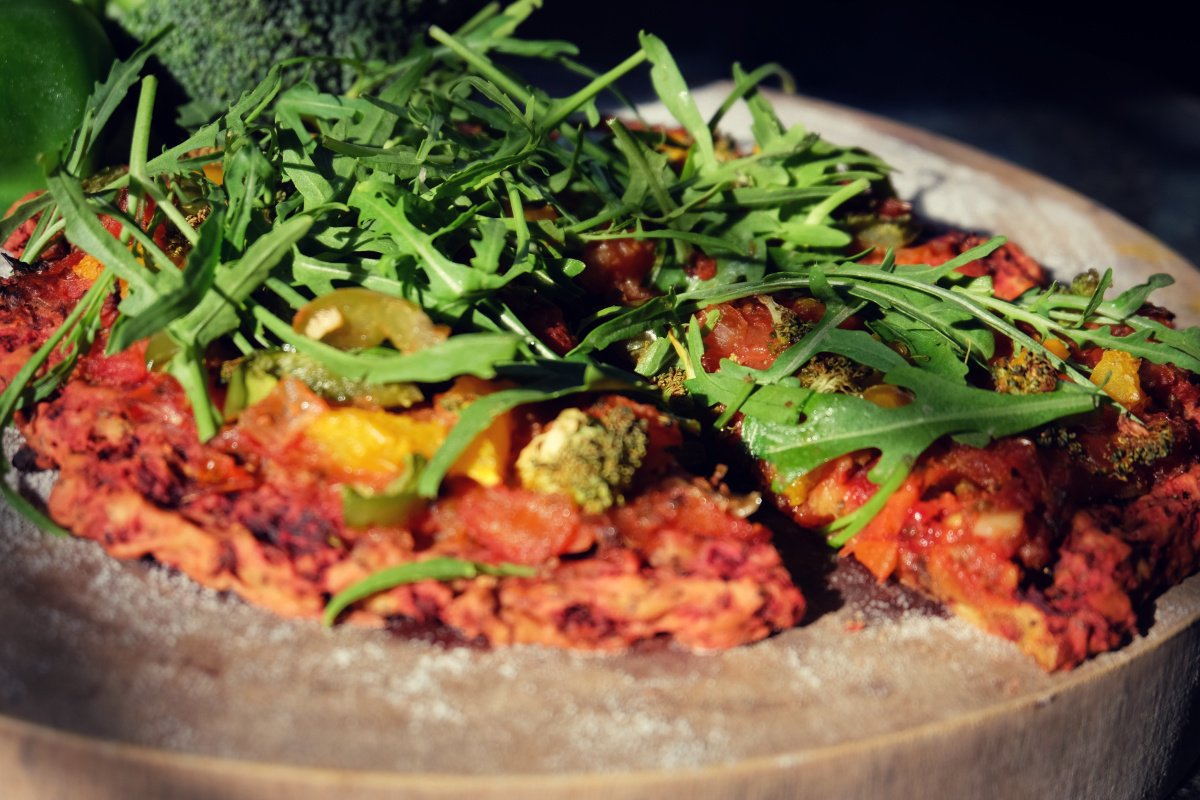 BUON APPETITO ღ ღ ღ
---

FYI: For green smoothie tips, tricks, and recipes, download my FREE GREEN SMOOTHIE EBOOK HERE!
---
ALL CONTENT IS MINE AND ORIGINAL!
PICTURE(s) TAKEN WITH NIKON D5600
---
LET'S CONNECT!
---
Website - Facebook - Google+ - Twitter - Pinterest - YouTube
---
🥑🍓🍆 FIND MORE YUMMY PLANT-BASED CREATIONS BELOW 🥑🍓🍆
---