And.. Are those who choose not to do that more feminine?
Does having empathy and caring about others make you a pussy? Or does having empathy and caring about others make you stronger?
I just read an interesting article that I think is important for people to consider, cause a lot of those who argue the most for animal products are men who think it's manly to hunt and murder other sentient beings.
And that.. Somehow they think our Paleo ancestors were these highly predatory people who lived significantly off of hunting when the fossil evidence actually shows they ate almost entirely plants and only rarely ever ate animal products.
So.. There's definitely a perception or image out there that hunting and killing makes you more manly, but I would argue that.. What's more manly is having some compassion and caring about others and not hunting or killing sentient beings unless you absolutely have to for survival.
Which is a far cry from what we see every day at fast food places across the world, very few people actually hunt themselves. Most of these people just pay someone else to slaughter an innocent animal that was bred and raised and enslaved for that purpose.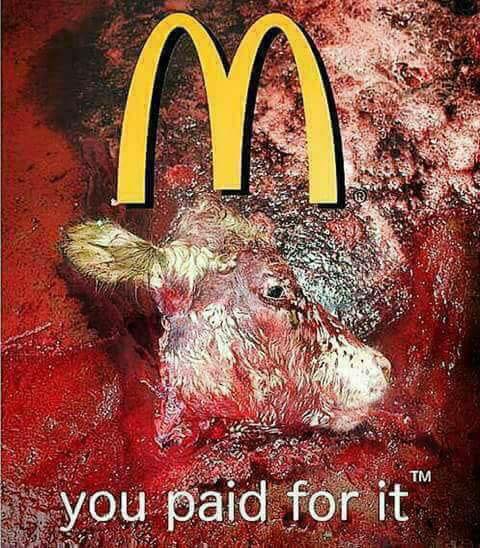 In the end I think it comes down to necessity, why kill another sentient being if you don't "need" to?
And how many of these people killing animals REALLY need to for survival? Humans are smart, are you telling me they really couldn't find another alternative with overwhelming plant options out there that are cheaper and less demanding to farm?
To take advantage of and exploit the weak, is not strong or couragous in my opinion. It's the opposite.
I think it's strong and beautiful and brave to stick up for those being unjustly oppressed or bullied or targeted.
To me.. True strength is compassion and vulneribility and showing that you're actually a human being and not some robot or automaton or a cold blooded ruthless killer.
Here's an excerpt I appreciate from the article and the main points/arguments plus the link to the article will be linked below.
"5. Vegan Men Are Compassionate Leaders
Real men lead with personal action when others are standing on the sidelines.
Right now, there are few choices that can have a more positive impact on our personal lives and the world around us than adopting a vegan diet.
Taking a compassionate stand against sickening animal cruelty is manly.
Preserving our environment is manly.
Improving our health and the health of our families is manly.
But eating fast food burgers because that's what the TV commercials tell us to do? Not so manly."
Also here's the main arguments/points in the article.
Vegan Men Have Higher Levels of Testosterone
Vegan Men Have a More Attractive Scent (Apparently many women find this attractive which is why it was listed)
Vegan Men Are More Fit
Vegan Men Have Glowing Skin (Apparently many women find this attractive which is why it was listed)
Vegan Men Are Compassionate Leaders
Vegan Men Can Cook (Not all can, but the article argues that it promotes more of this behavior)
Vegan Men Have Less Erectile Dysfunction
Vegan Men Live Longer