Looking for a healthier and cruel free way to enjoy dinner tonight?
Look no farther! Lo & behold the best buffalo wings you'll ever have without harming a single other living creature! These tasty, tangy, juicy wings will give everyone a smile on their face at the dinner table, bon appetit!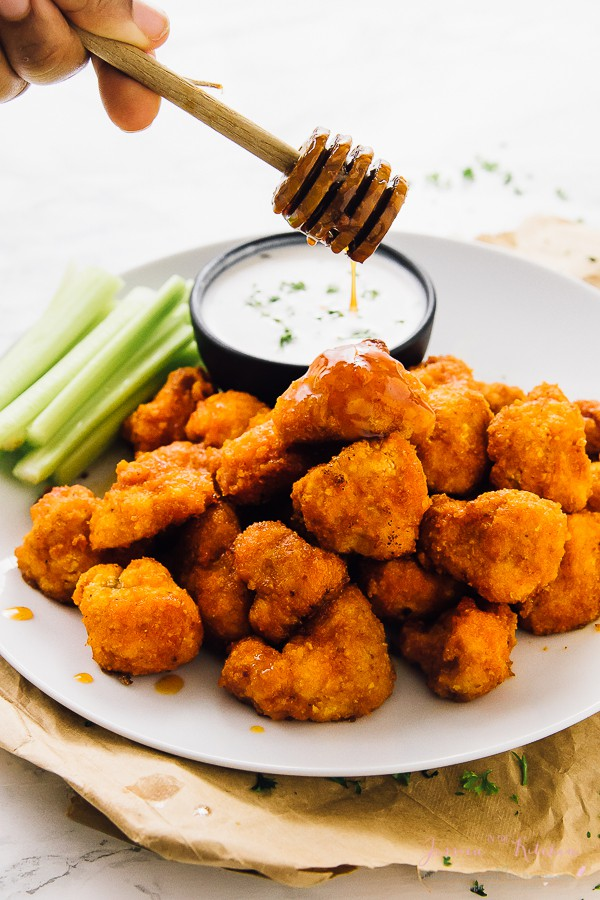 1 cup water or cashew(any unsweetened alternative milk)
1 cup flour (any kind will work—even gluten-free!)
1 Tbsp. garlic powder
1 Tsp. salt
1 Tsp. ground black pepper
1 head of cauliflower, chopped into pieces
1 cup buffalo or hot sauce
1 Tbsp. vegetable oil or melted vegan butter
Preheat the oven to 450°F. Combine the water or milk, flour, and seasoning in a bowl and stir until well combined.
Coat the cauliflower pieces with the flour mixture and place in a shallow baking dish. Bake for 18 minutes.
While the cauliflower is baking, combine your buffalo sauce and olive oil or margarine in a small bowl.
Pour the hot sauce mixture over the baked cauliflower and continue baking for an additional 5 to 8 minutes.
Serve alongside vegan blue cheese dressing and celery sticks.