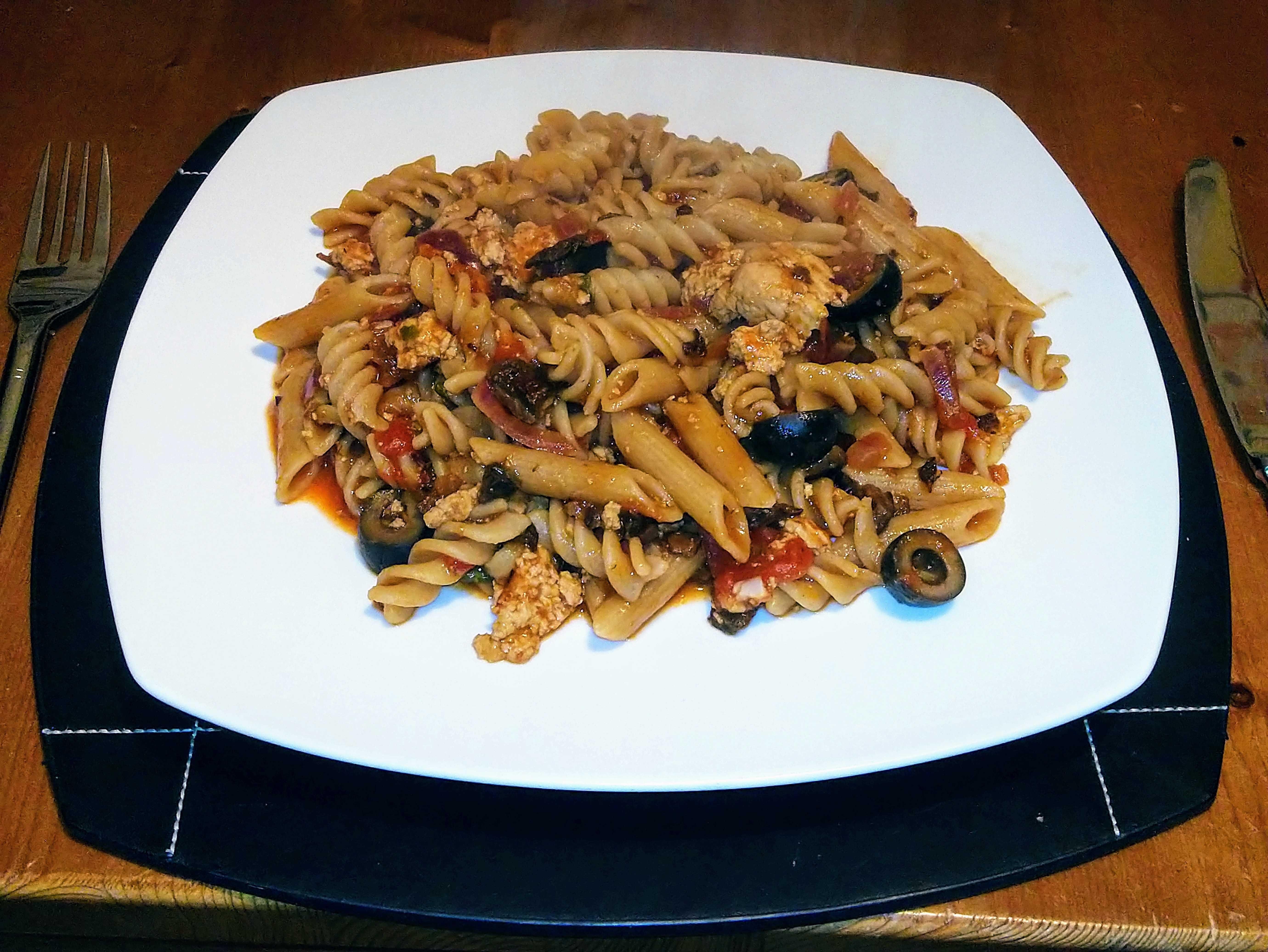 Another healthy vegan dish, hard fork required, sorry can't help myself I had to make an upgrade pun. So if you haven't seen any of my other recipes I pick my own mushrooms from the forest and dry them, but you can also buy them from the shops. This is a great meal for during the week, because it is quick and easy to make. To start off I boil the mushrooms with 500ml water and half a teaspoon salt, I will be keeping the the left over water as a stock.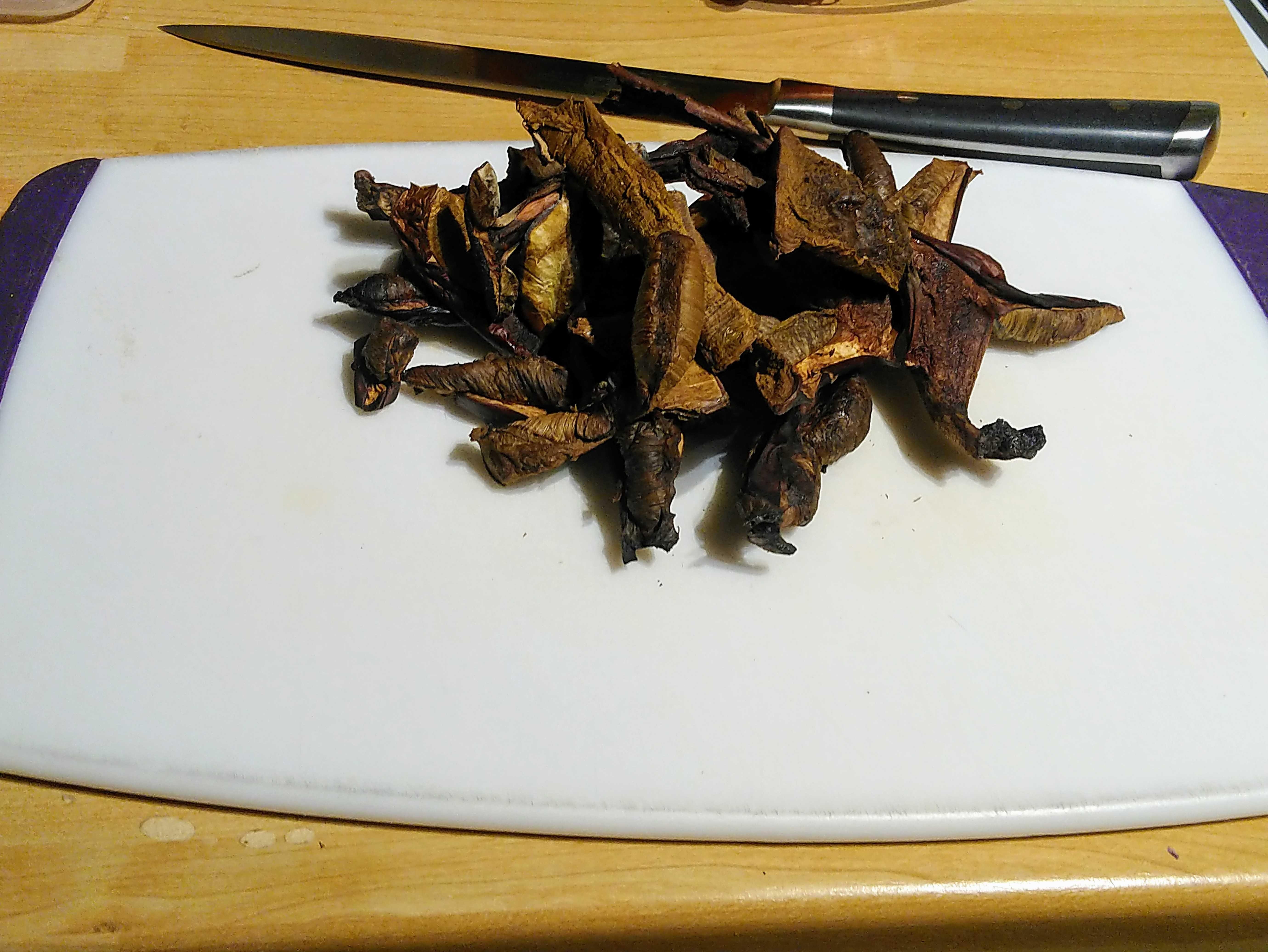 I boil the mushrooms for about 10 minutes, while I am making the sauce I get the pasta going to save time and it will be ready about the same time as the sauce.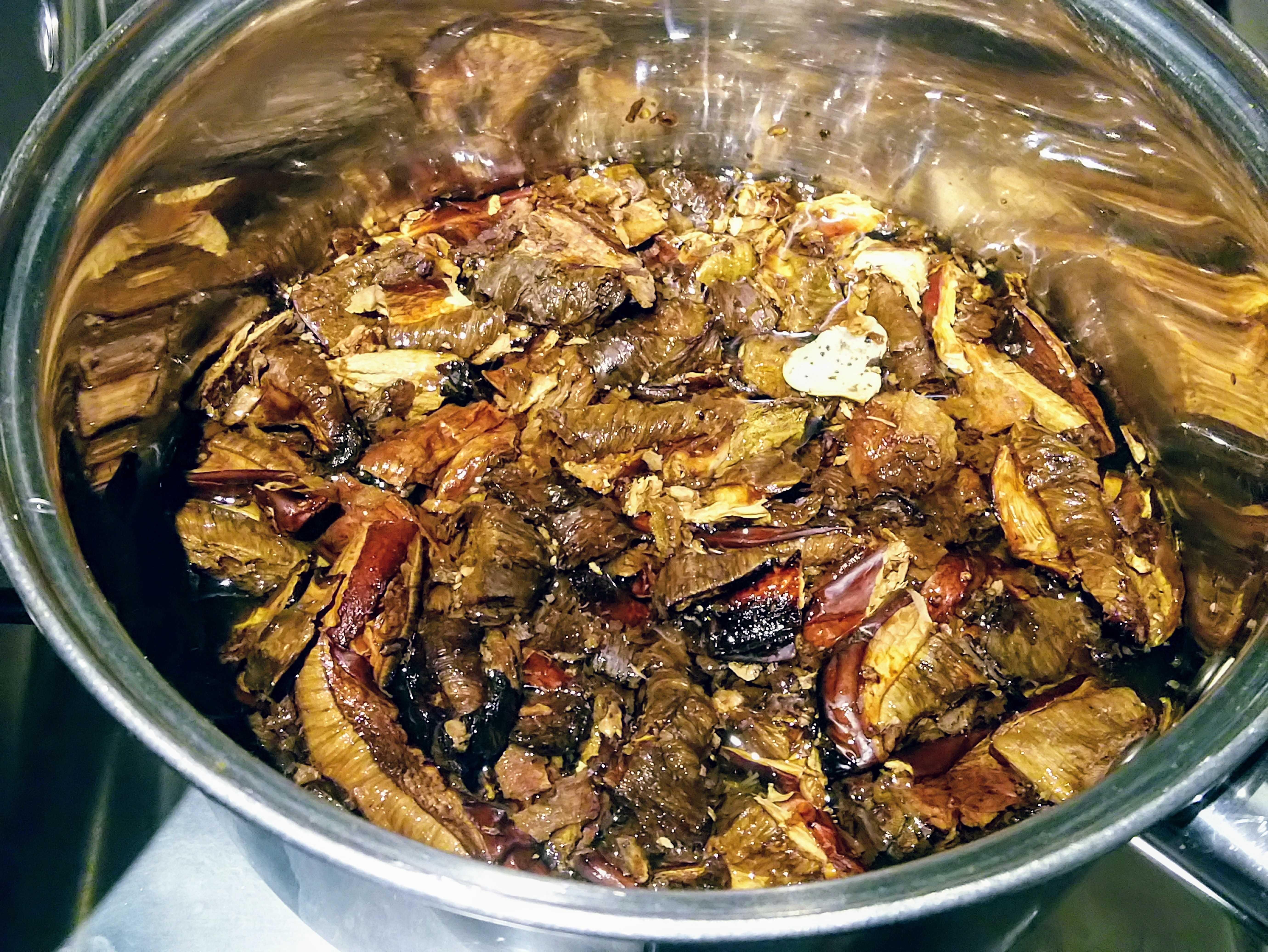 Once the mushrooms are cooked I pick them out and save the water, chop up the mushrooms and fry with spray oil.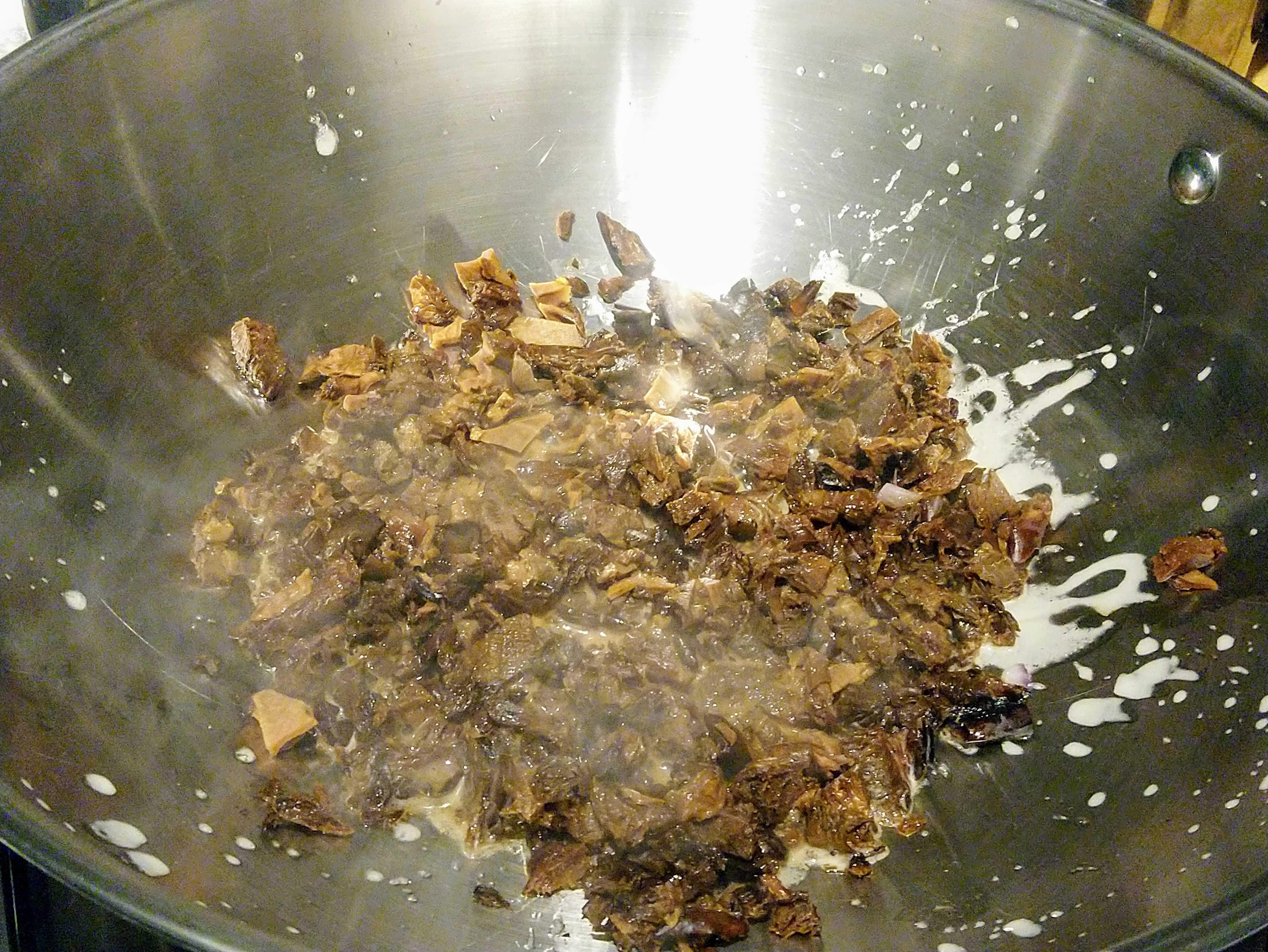 While it is frying I prepare the onions and garlic.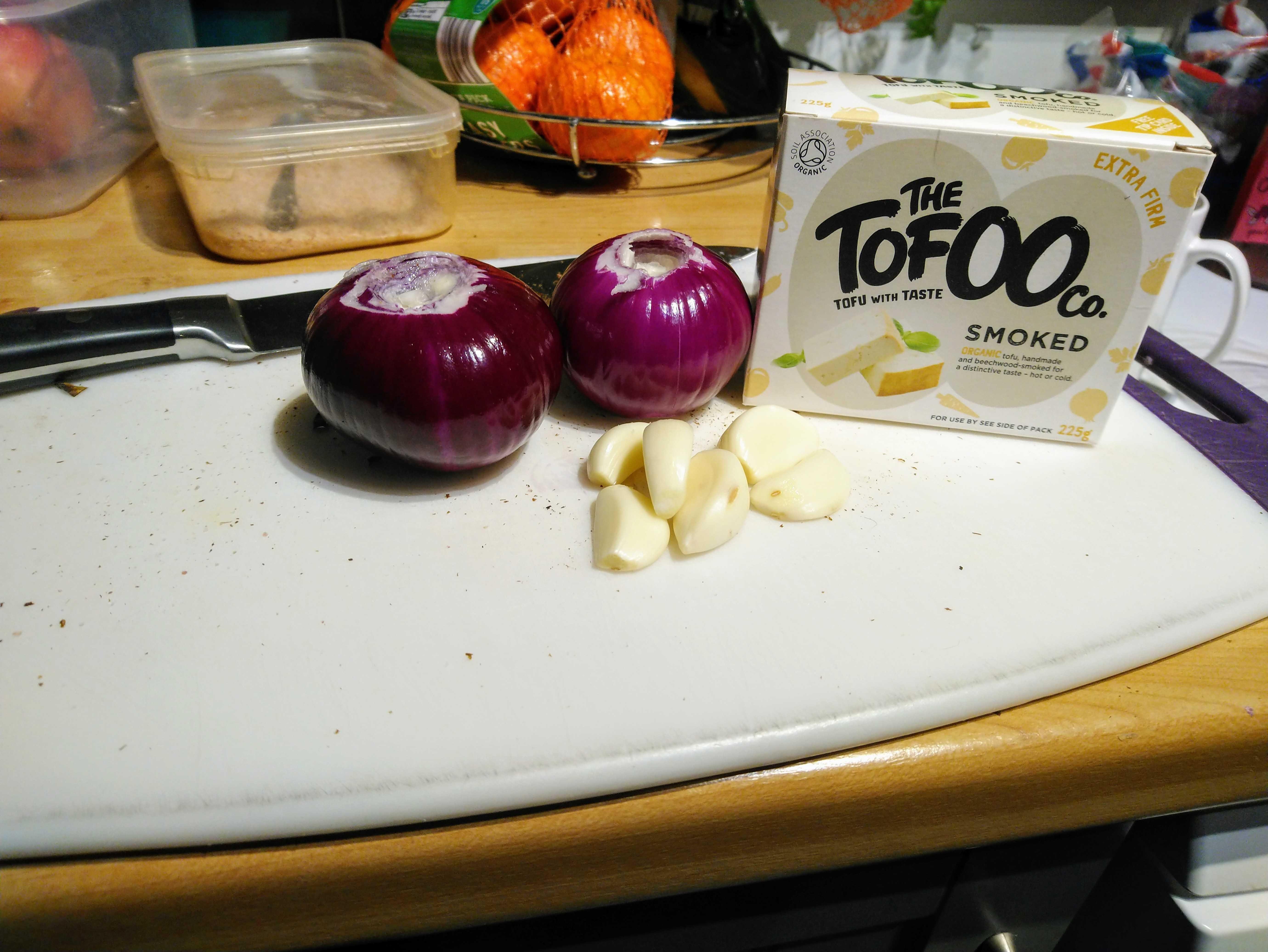 After frying the mushrooms for about 5 minutes I throw in some chopped onions.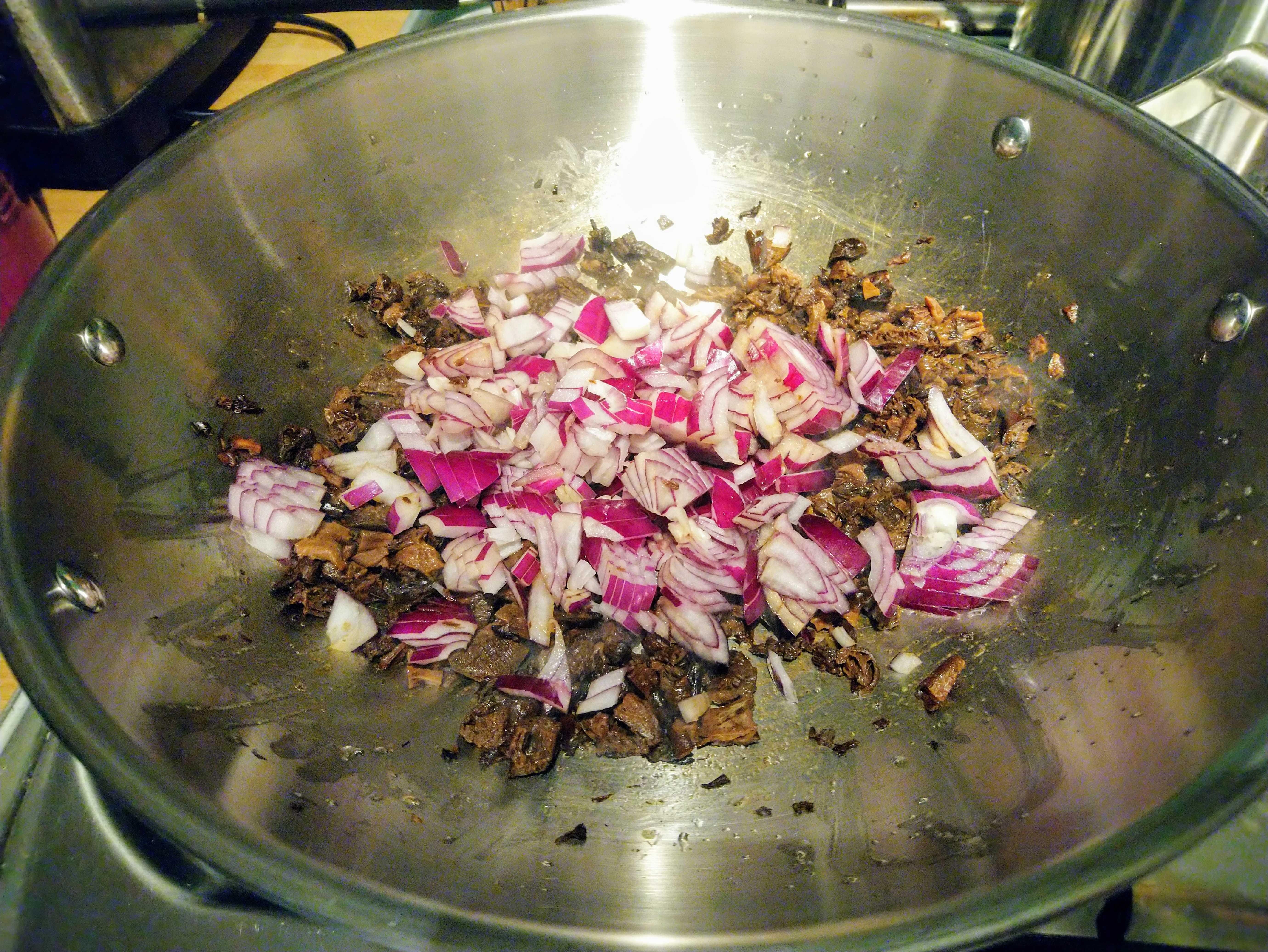 Then some chopped up garlic.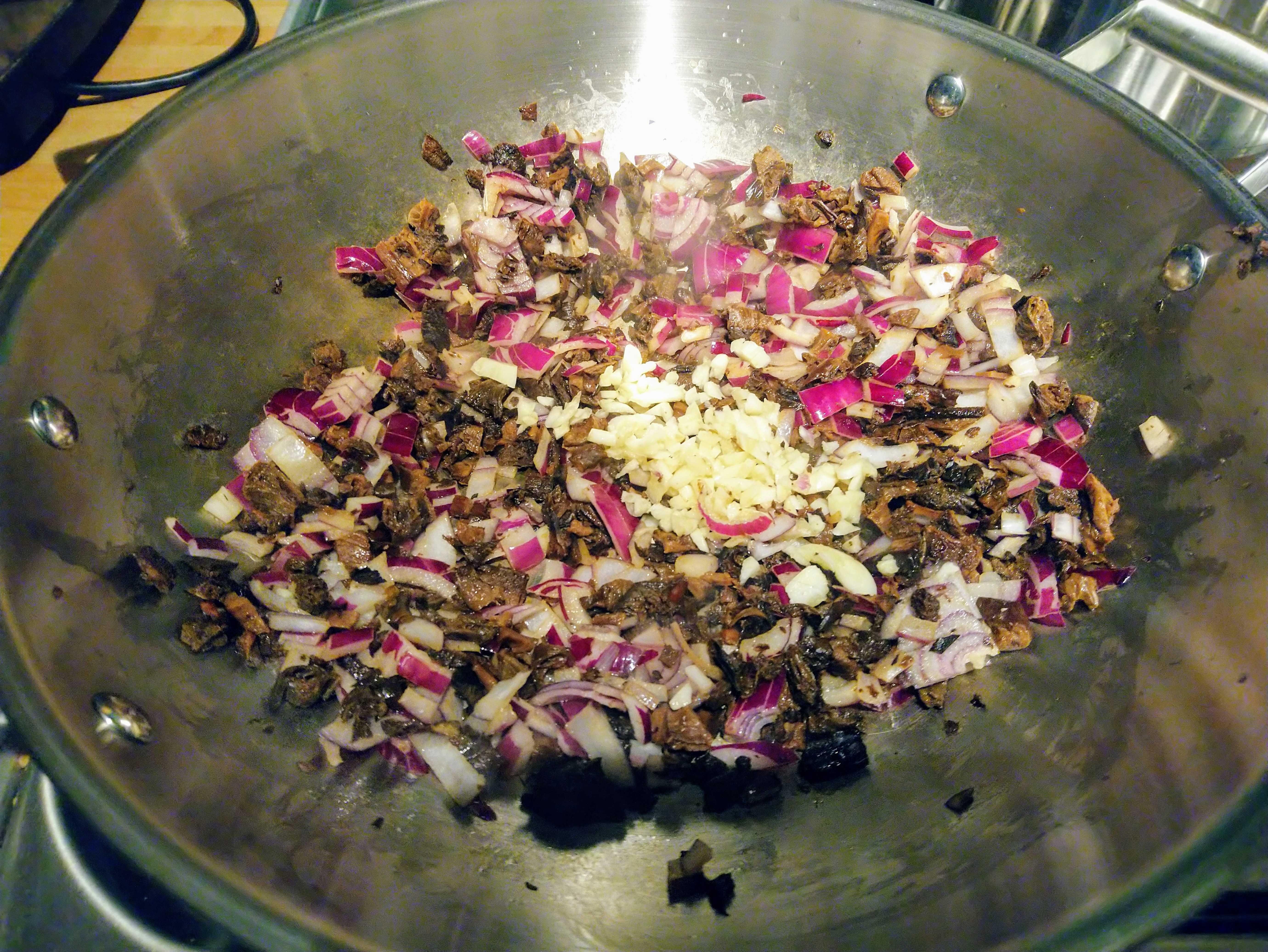 Once the onions are translucent I throw in crumbled up smoked tofu.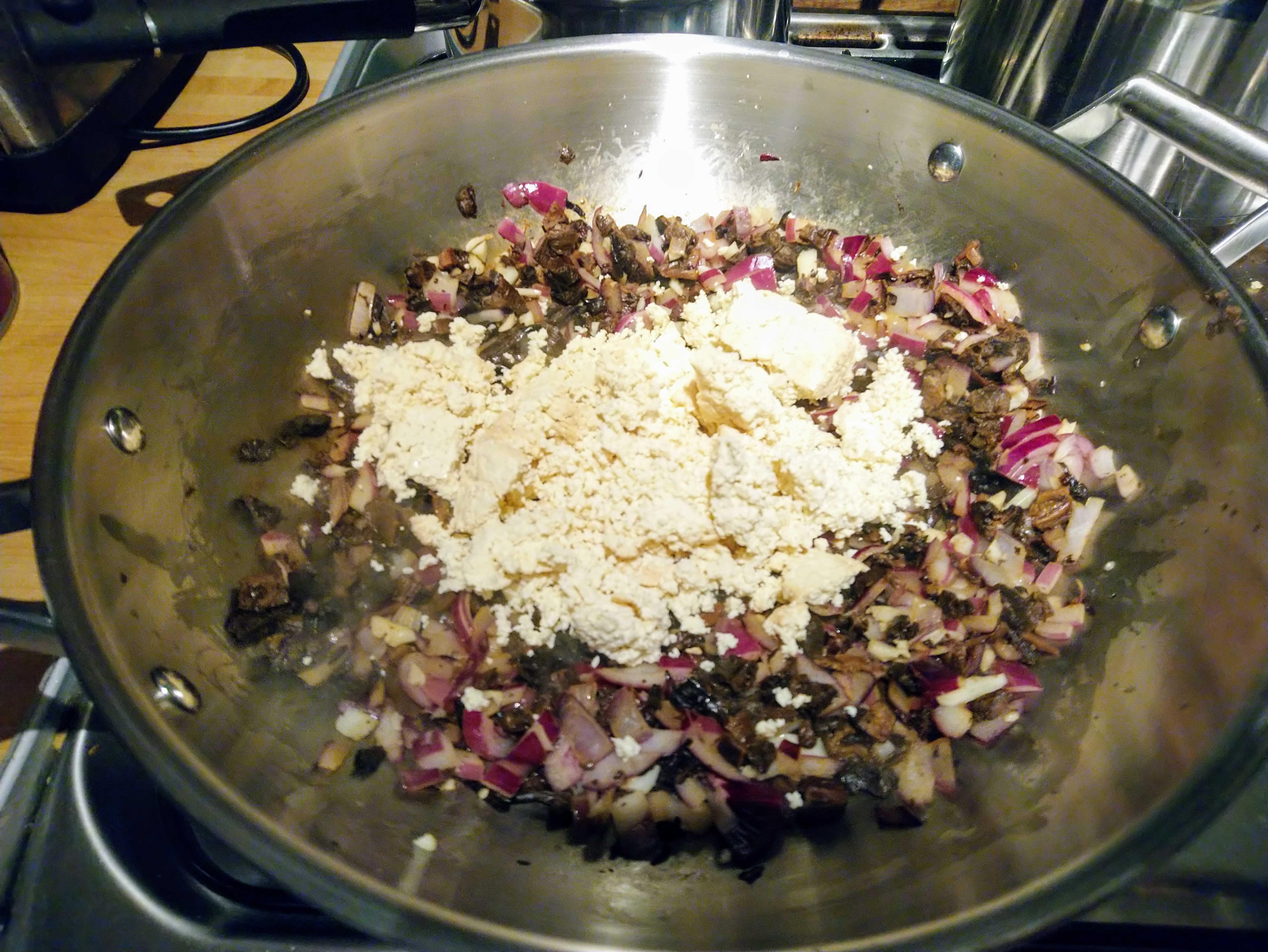 I fry that for a couple minutes and add two cans of chopped tomatoes.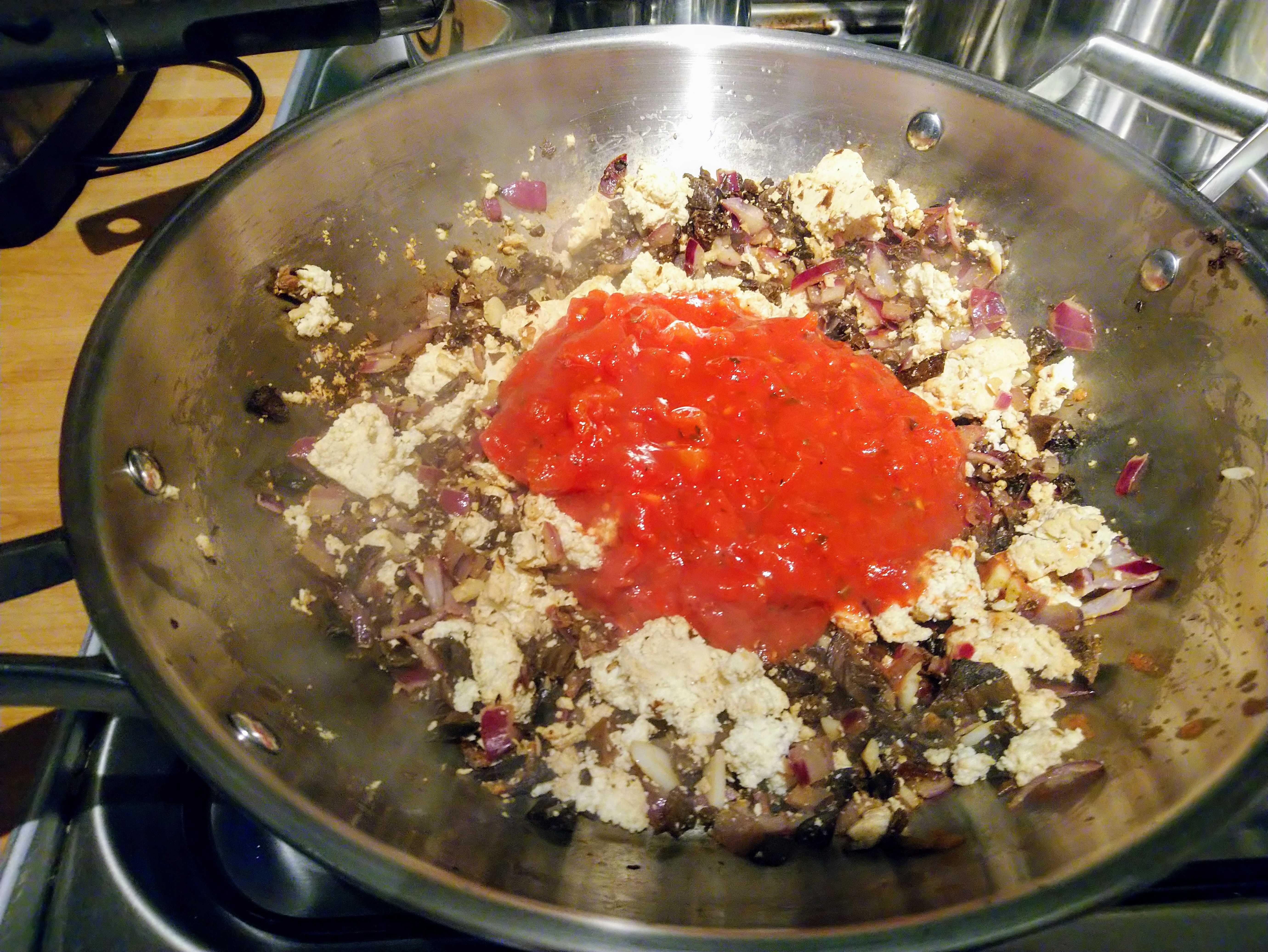 Then I add the mushroom stock that I kept aside.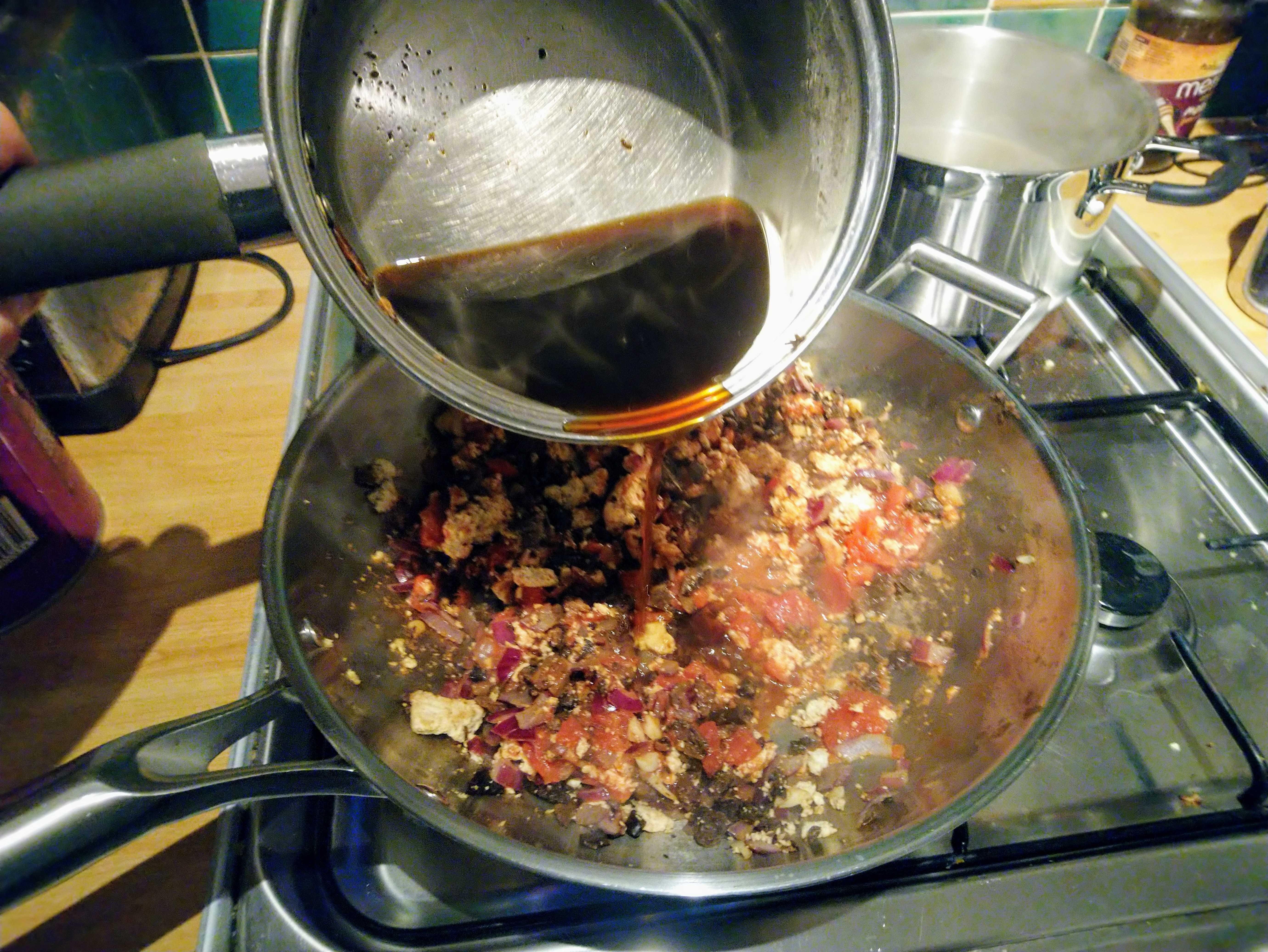 While that is cooking I roughly chop up some black olives.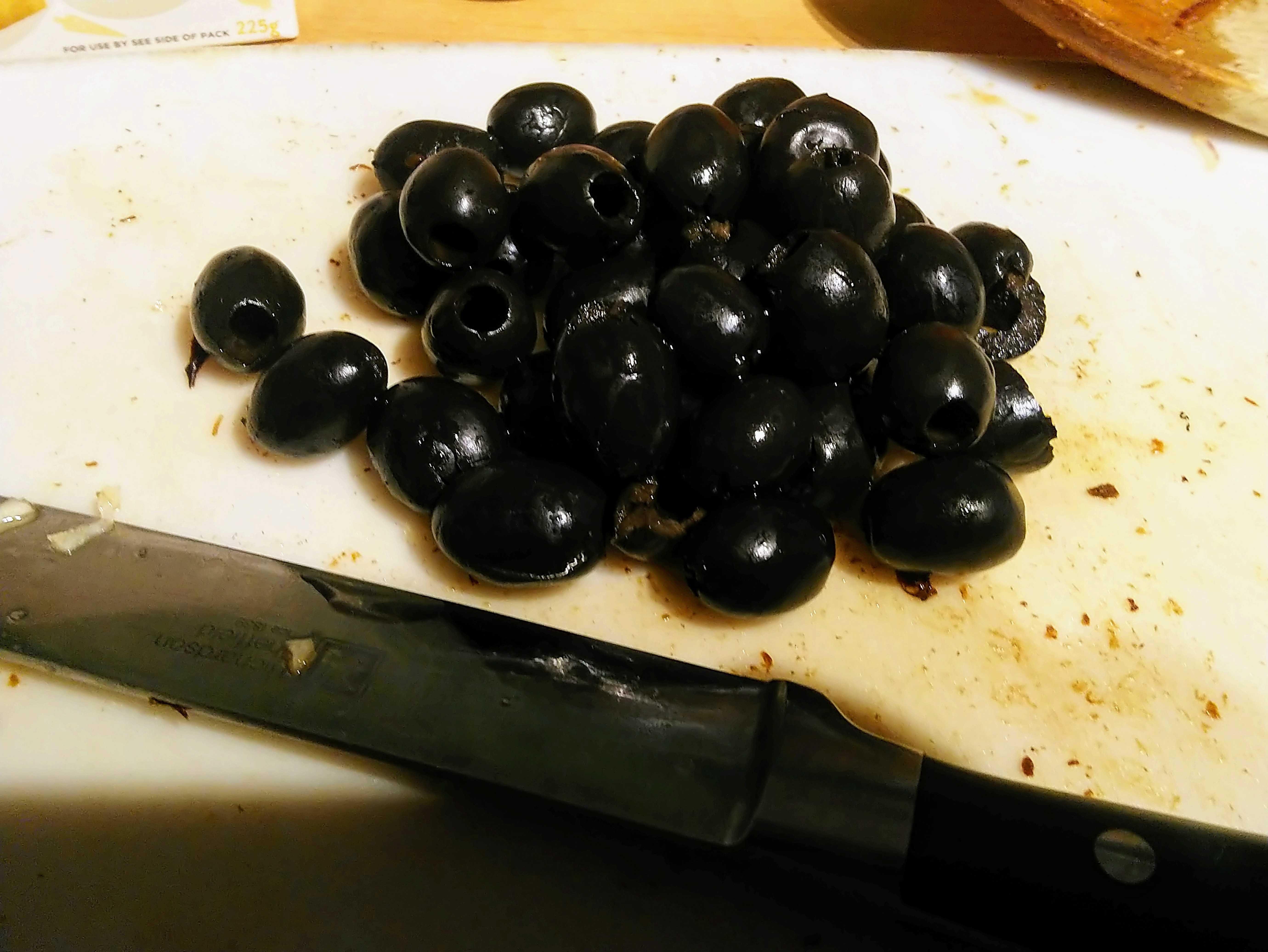 Then I let it simmer for a few minutes.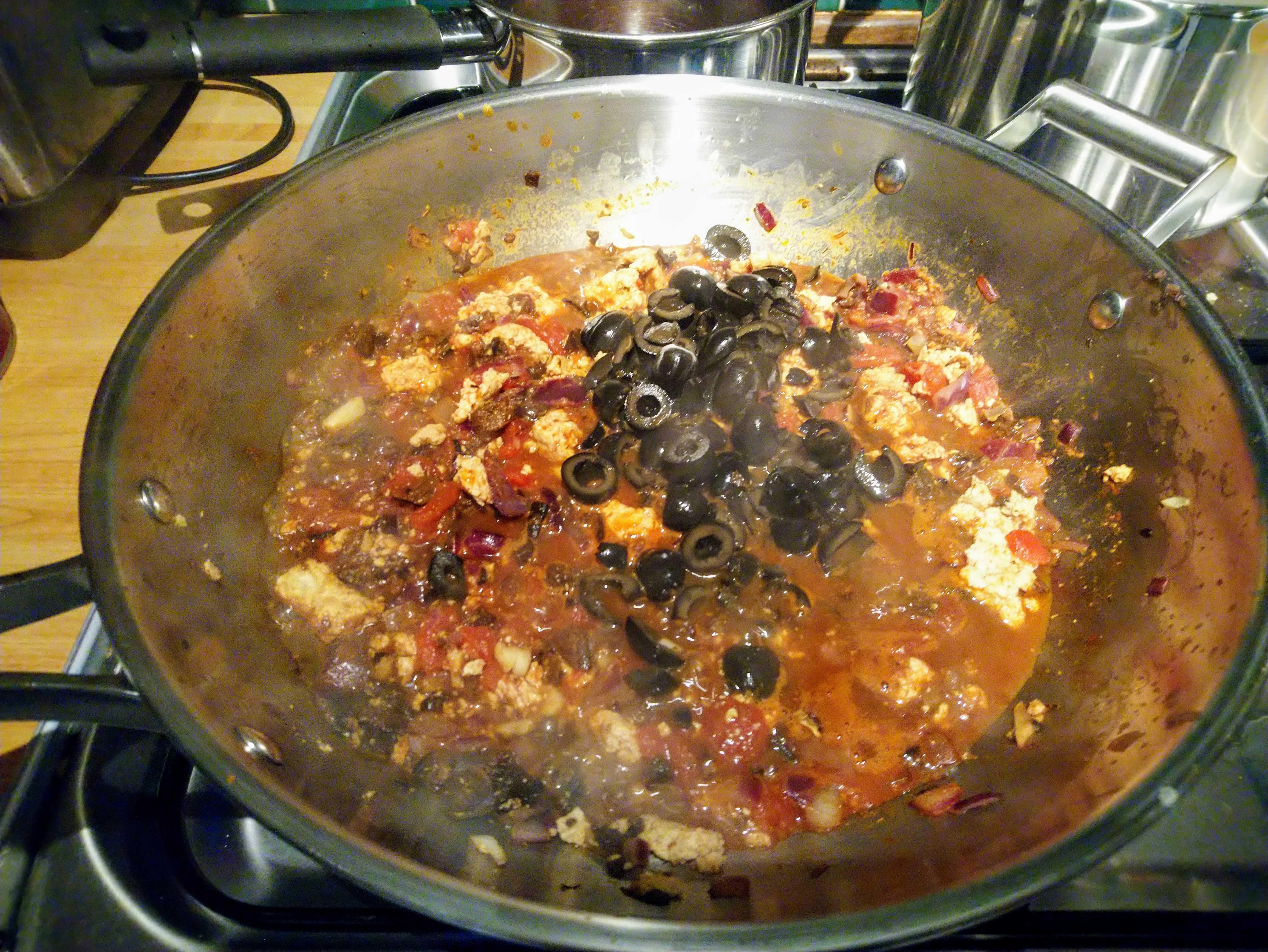 While it is simmering I chop up some fresh basil and chuck it in.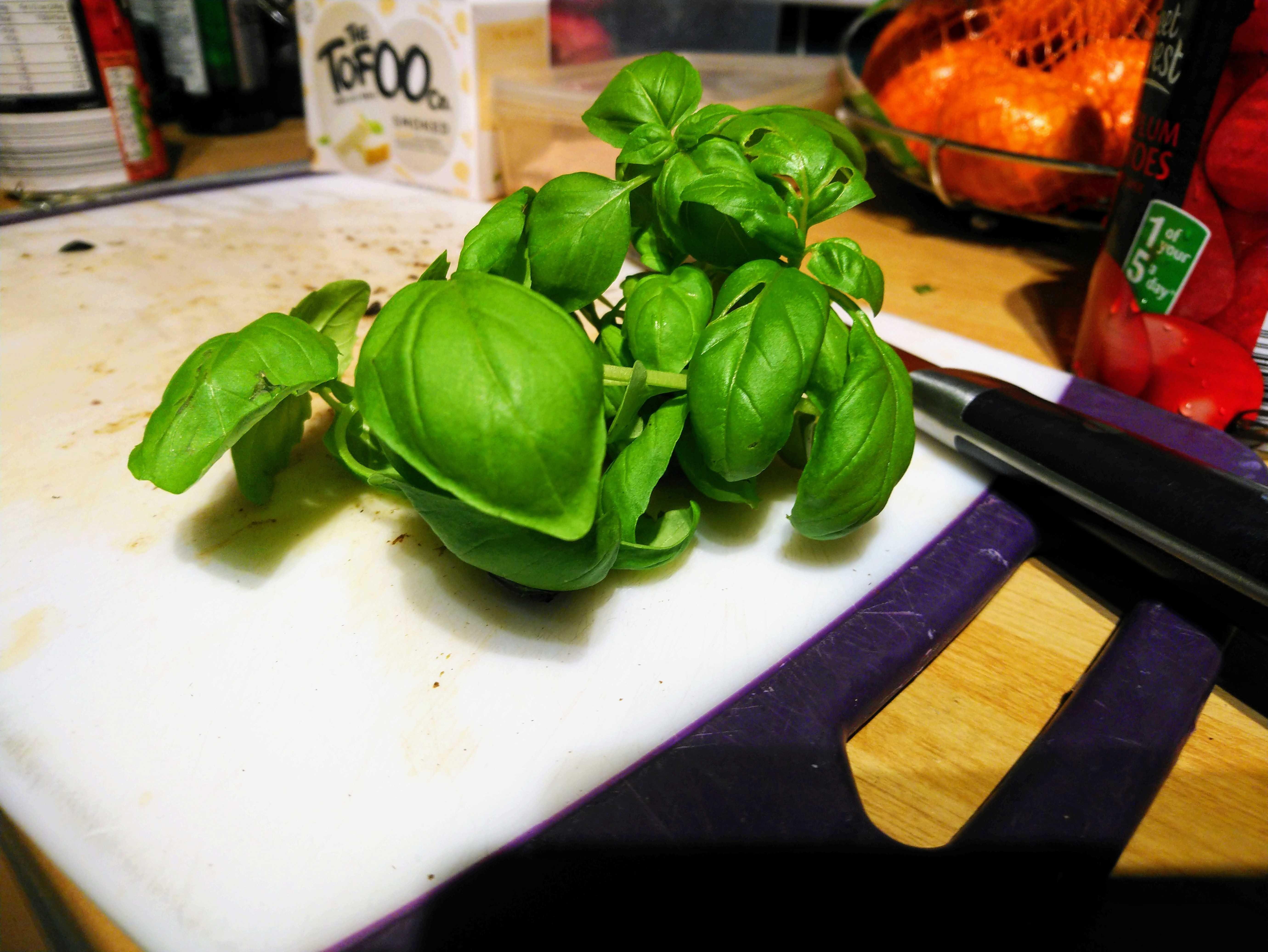 Once the pasta is cooked I mix it into the sauce and let it stand a couple minutes.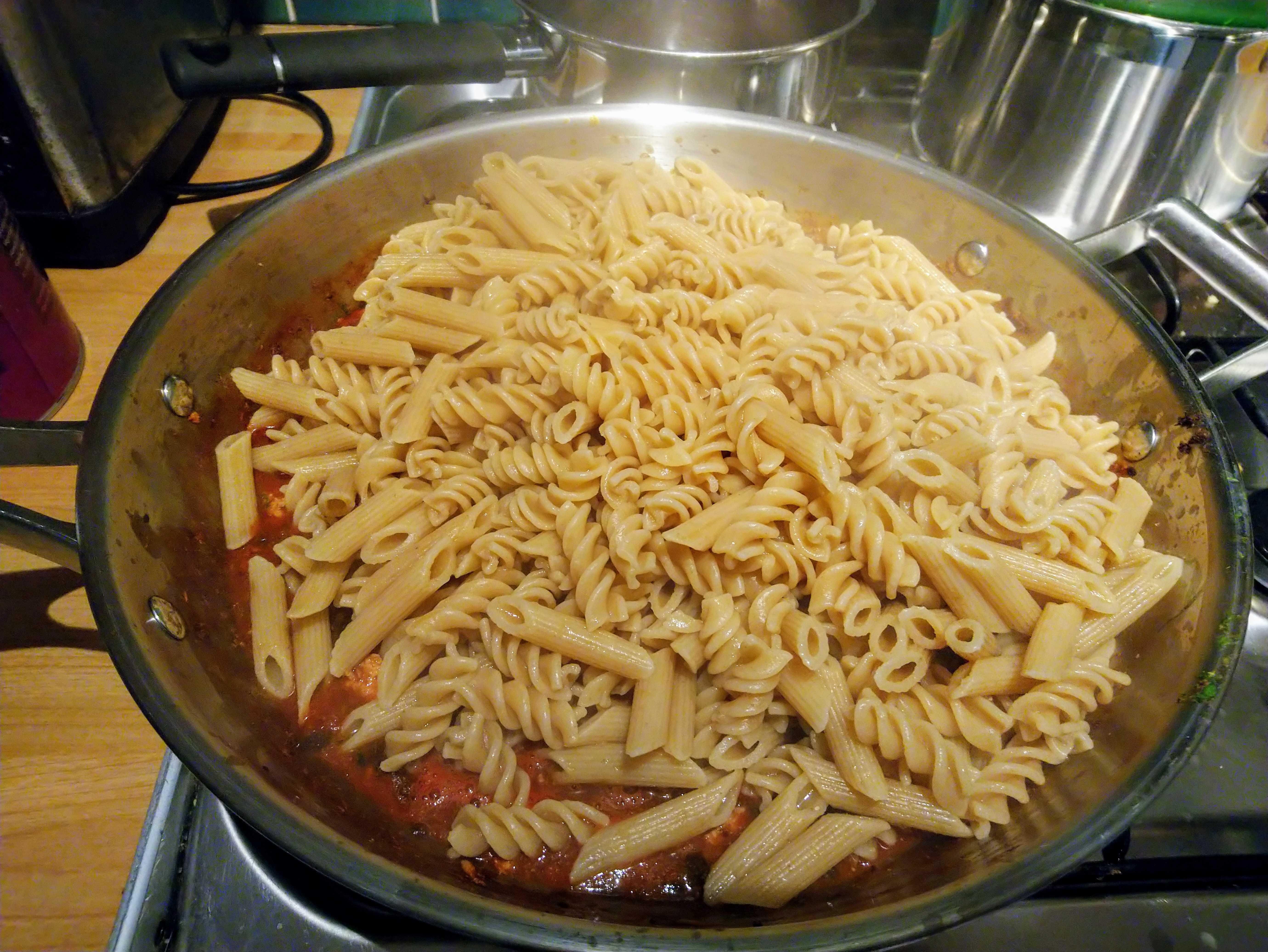 Then it is just a matter of dishing up and scoffing it down. Thanks for checking this recipe out, I hope you enjoy giving it a go.