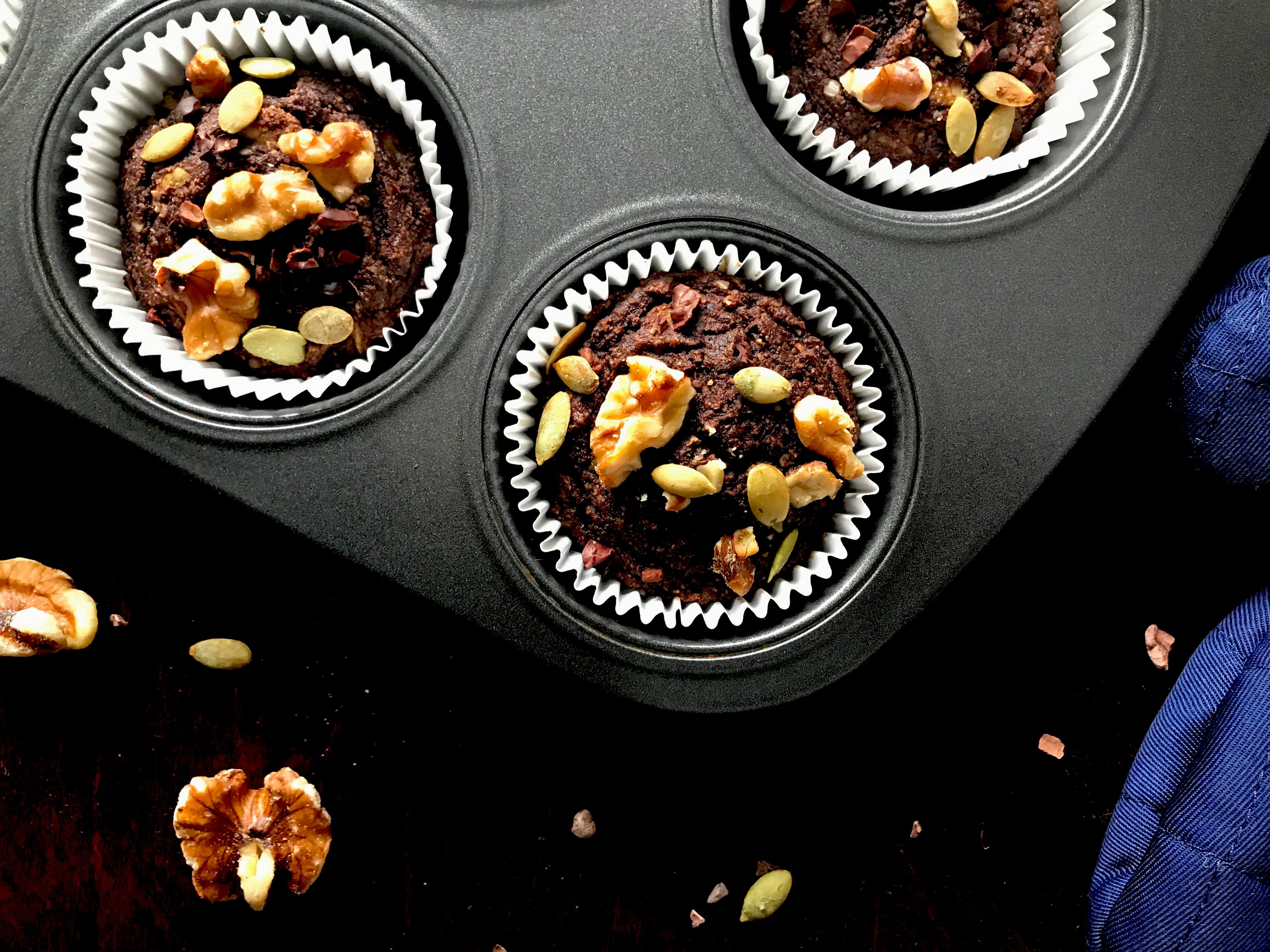 Hi guys! I'm back! All of our puppies have now gone home and I can finally breathe again, and bake! (I still have some puppies of my own that I'm house training at the moment, but that's for a another post some other time, haha.) So I'm starting off my week with this new guilt free sweet treat: chocolate banana superfood muffins.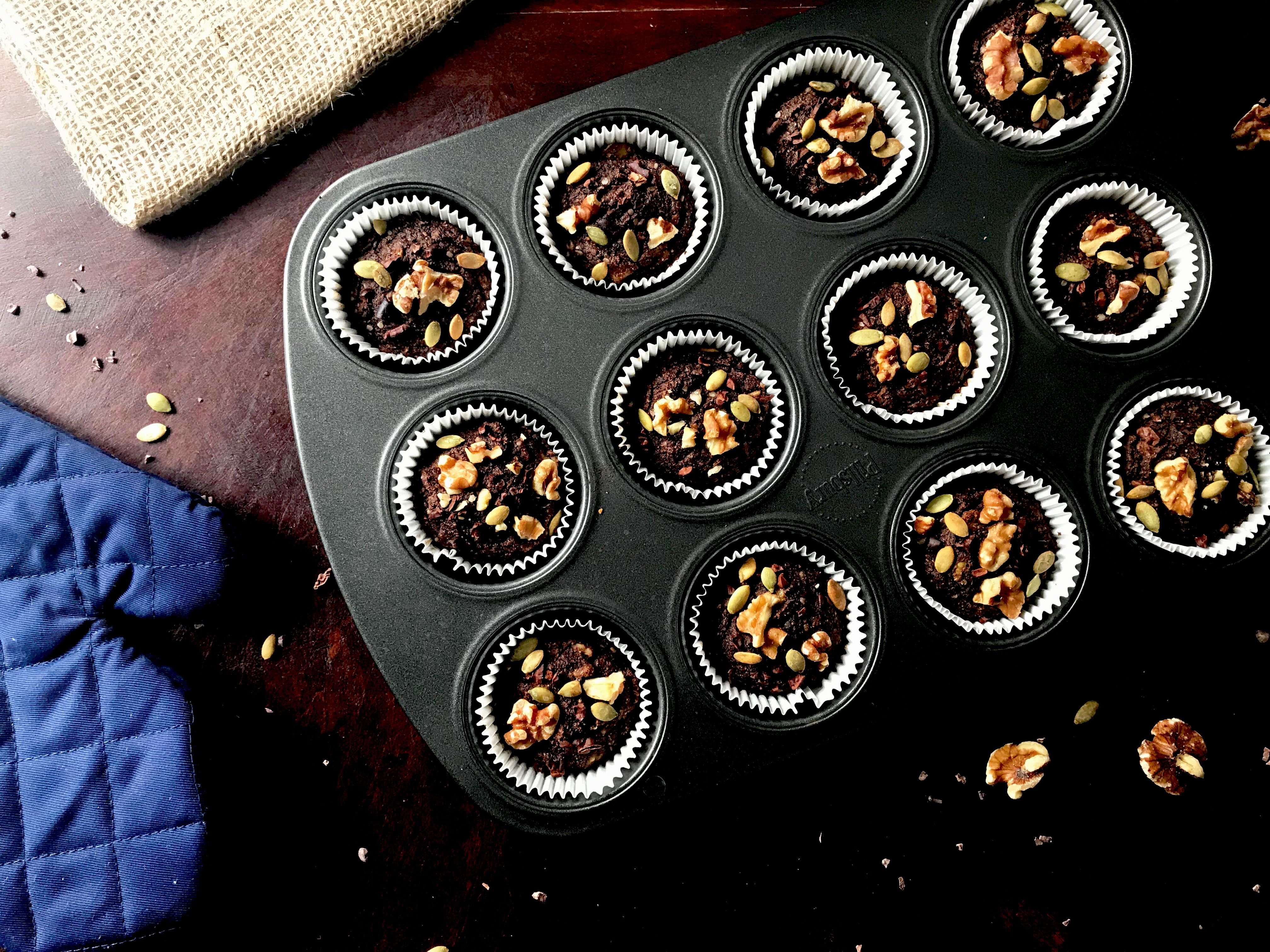 My favourite part about these is that there's no added sugar. The bananas and coconut flour combined with the cocoa powder give them a rich chocolate flavour with a slight sweet taste. And they're packed with protein and superfoods like walnuts, hemp hearts, cacao nibs and pumpkin seeds!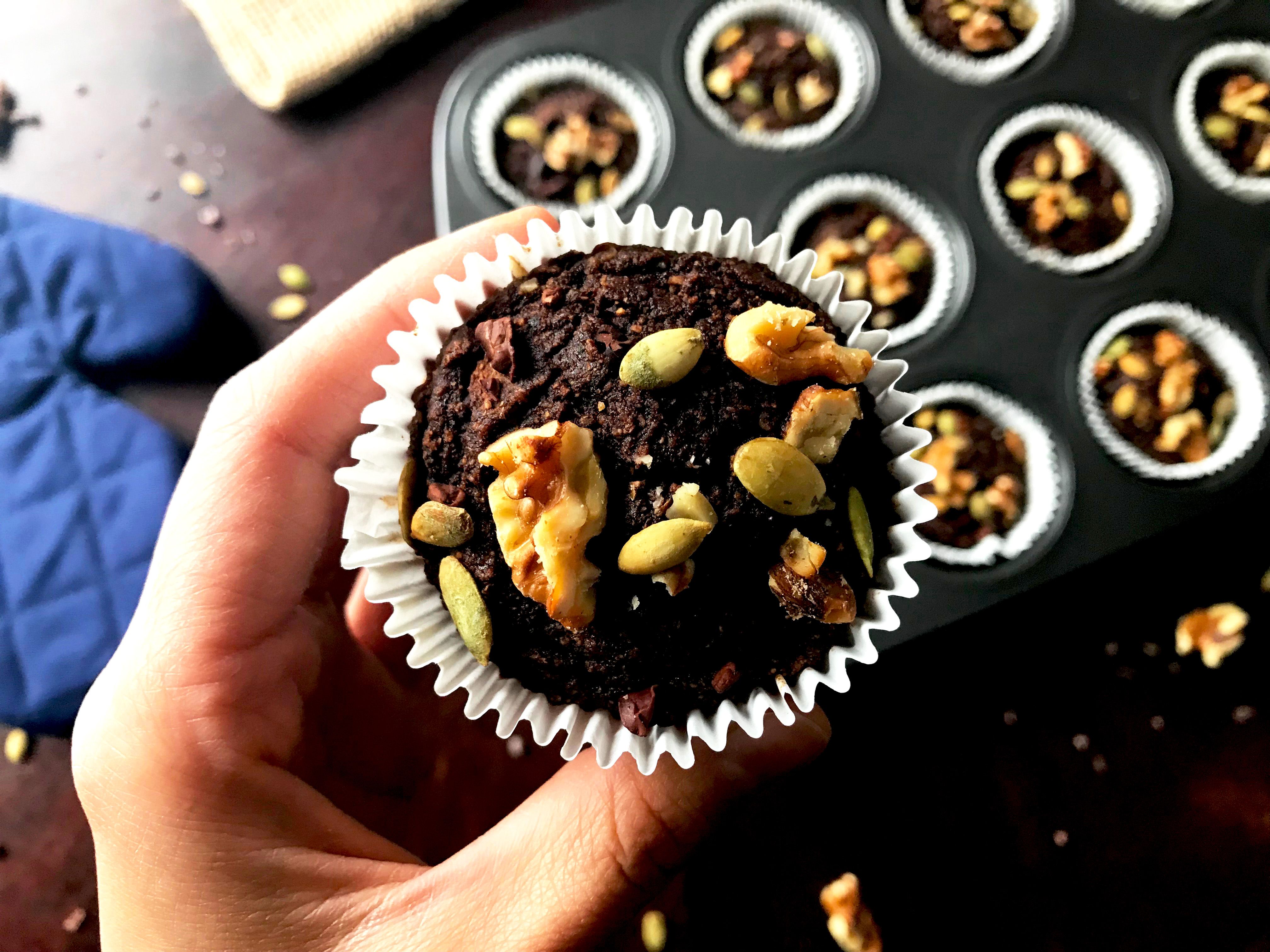 Health benefits of pumpkin seeds
I've covered many of the health benefits in the ingredients that I've used here in my past recipes, and I wanted to focus on the pumpkin seeds in this recipe. With the advent of fall there's been a lot of pumpkin everything scattering social media sites. And well one of my favourite parts of the pumpkin is the seed. It's an amazing superfood, for a number of reasons, and it's one of the many superfoods I'm addicted to, just because I get that boost of energy and feel really good after eating them. And I generally use that as a basis for what to include more of in my diet because it's obviously doing something very good.
So to name a few of the amazing benefits of eating these lovely seeds, they contain zinc which is an immune booster. Moreover they're a good source of omega 3 fatty acids. They help protect against diabetes. And they have anti-inflammatory effects and are loaded with anti-oxidants.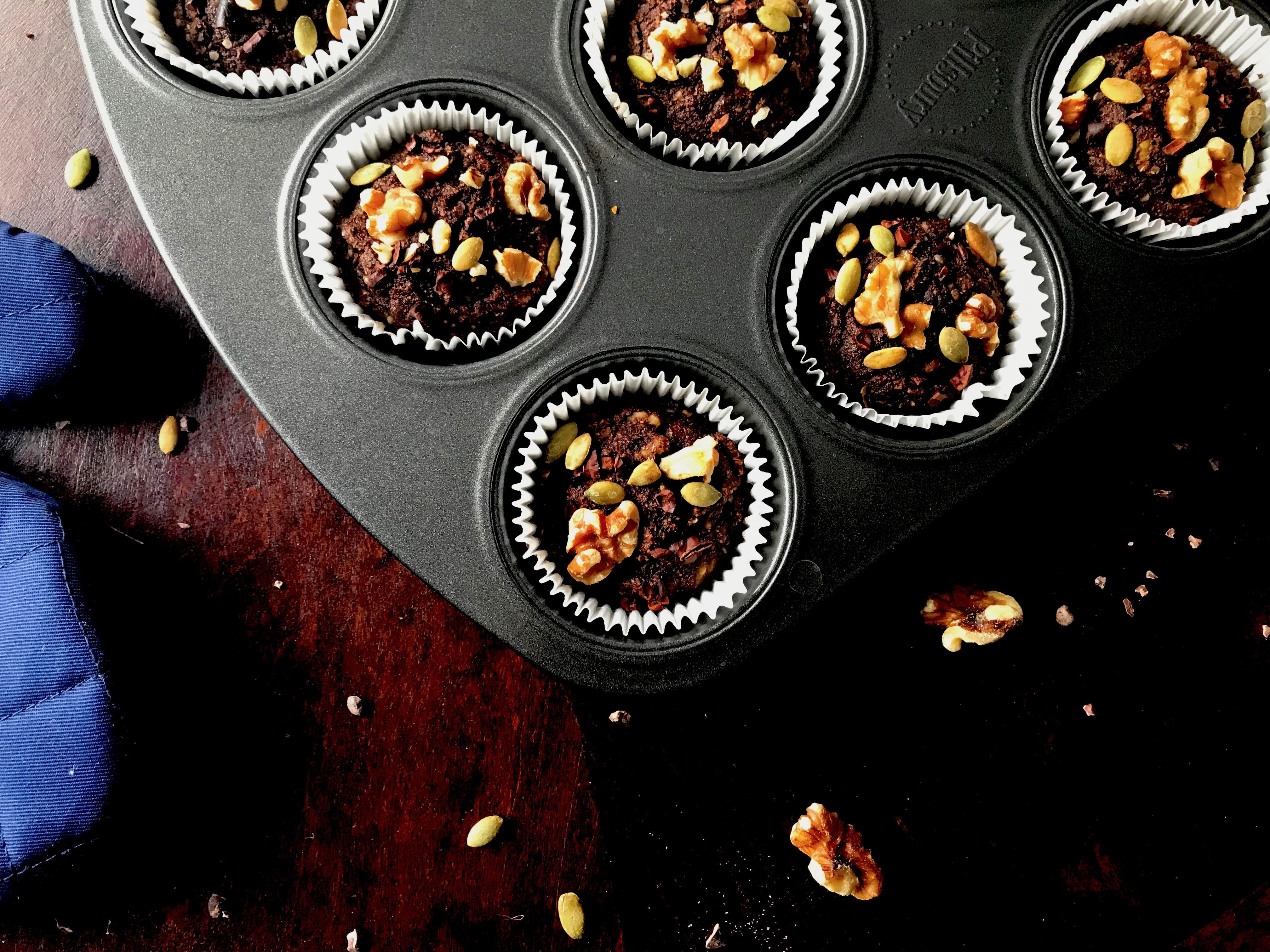 This recipe was super easy and only took one bowl and 30 minutes to make. And there's about 100 calories in each muffin.
Here's how I did it
INGREDIENTS
4 ripe bananas
1/2 cup coconut flour
1/2 tsp cinnamon
1/4 tsp sea salt
1/2 tsp baking soda
1/2 tsp baking powder
1/4 cup cocoa powder
1/4 cup cacao nibs
2 tbsp pumpkin seeds
1/4 cup walnuts, chopped
2 tbsp hemp hearts
TOPPINGS
handful of pumpkin seeds, walnuts and cacao nibs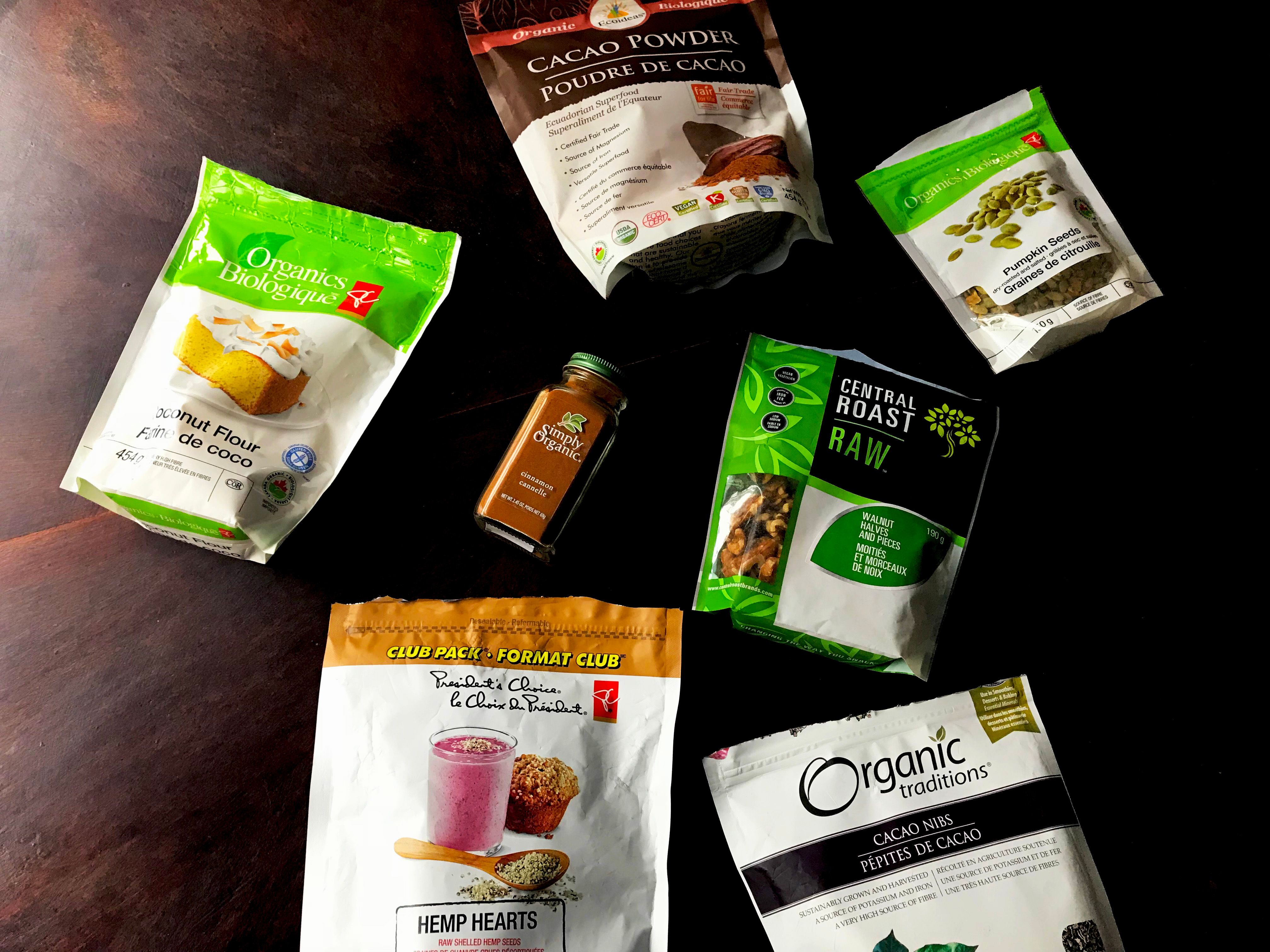 DIRECTIONS
Preheat your oven to 350 F. Take a large mixing bowl and mash up your bananas. Then add your coconut flour, cinnamon, sea salt, baking soda, baking powder and cocoa powder and mix well. Next fold in your hemp hearts, cacao nibs, pumpkin seeds and walnuts. Then line a muffin tray with paper cups and spoon in your batter to about 3/4 full.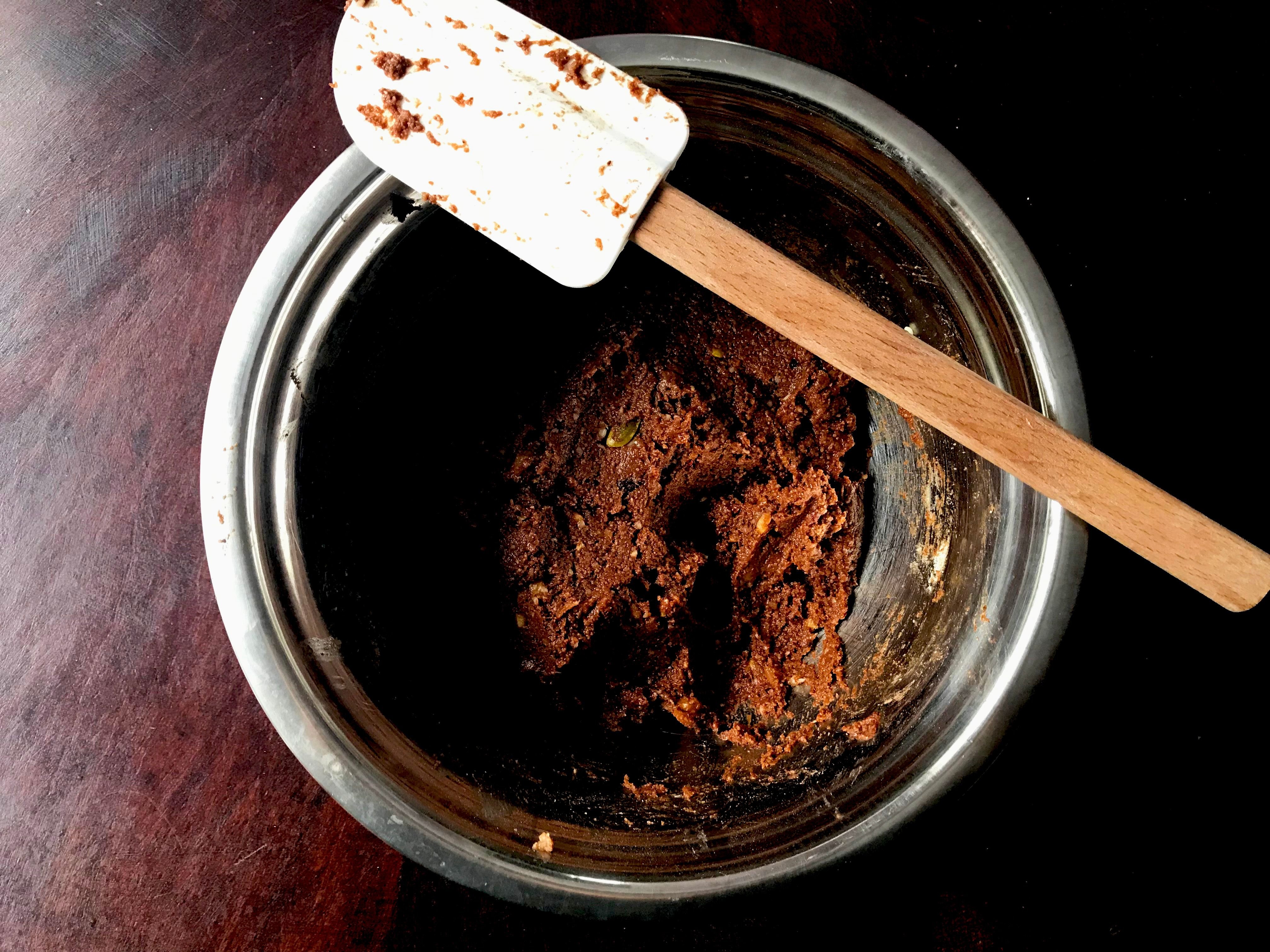 Next sprinkle on your toppings and bake for 20 minutes. Let cool for 10 - 15 minutes. Eh voila!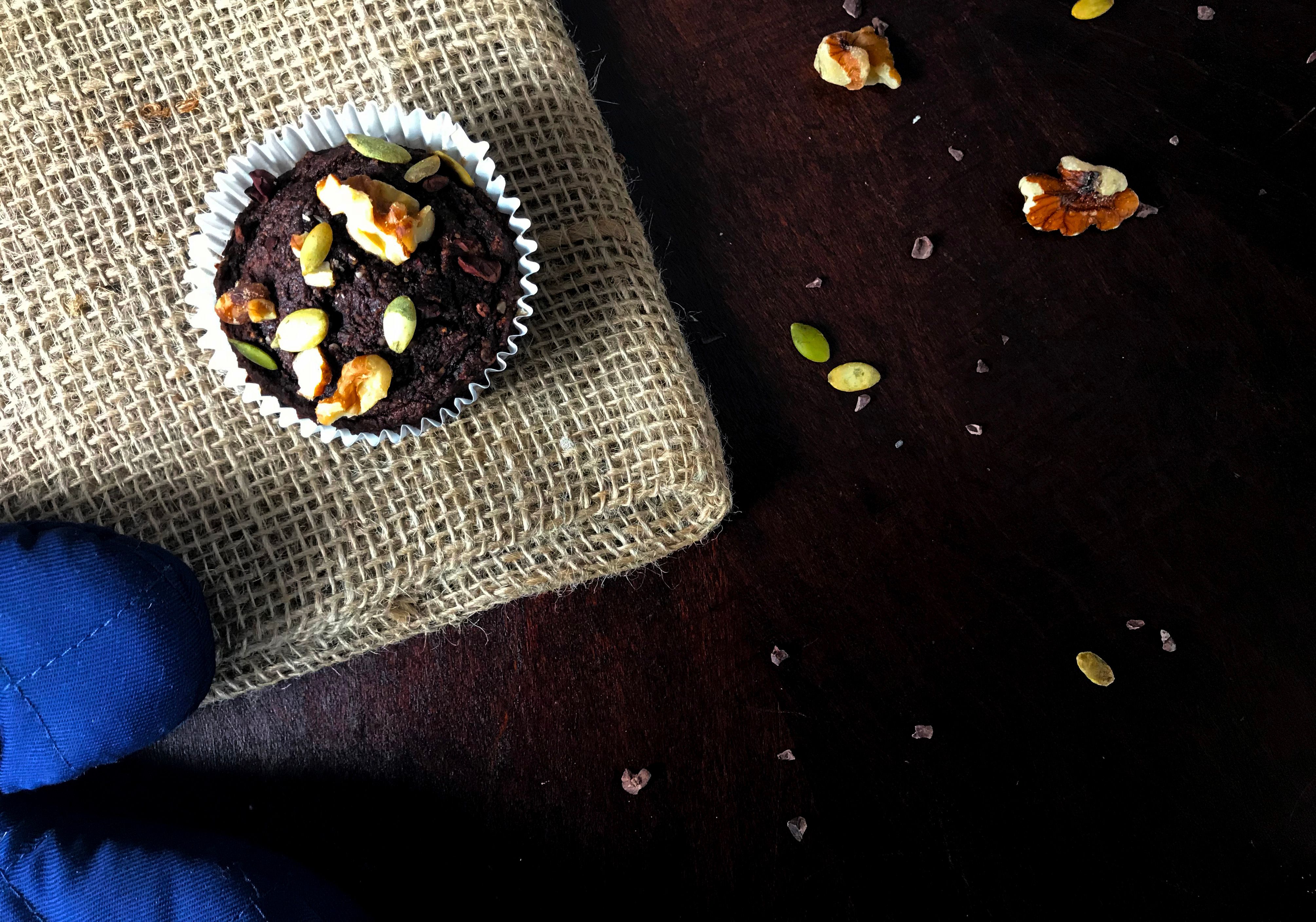 Thanks for reading guys! And I love feedback, so feel free to let me know your thoughts in the comments!
Much Love,
Natasha
---
All photos and recipe are mine and original.
And you can also connect with me on Instagram

---
And for more of my guilt-free sweet treats and other healthy recipes click the links below: