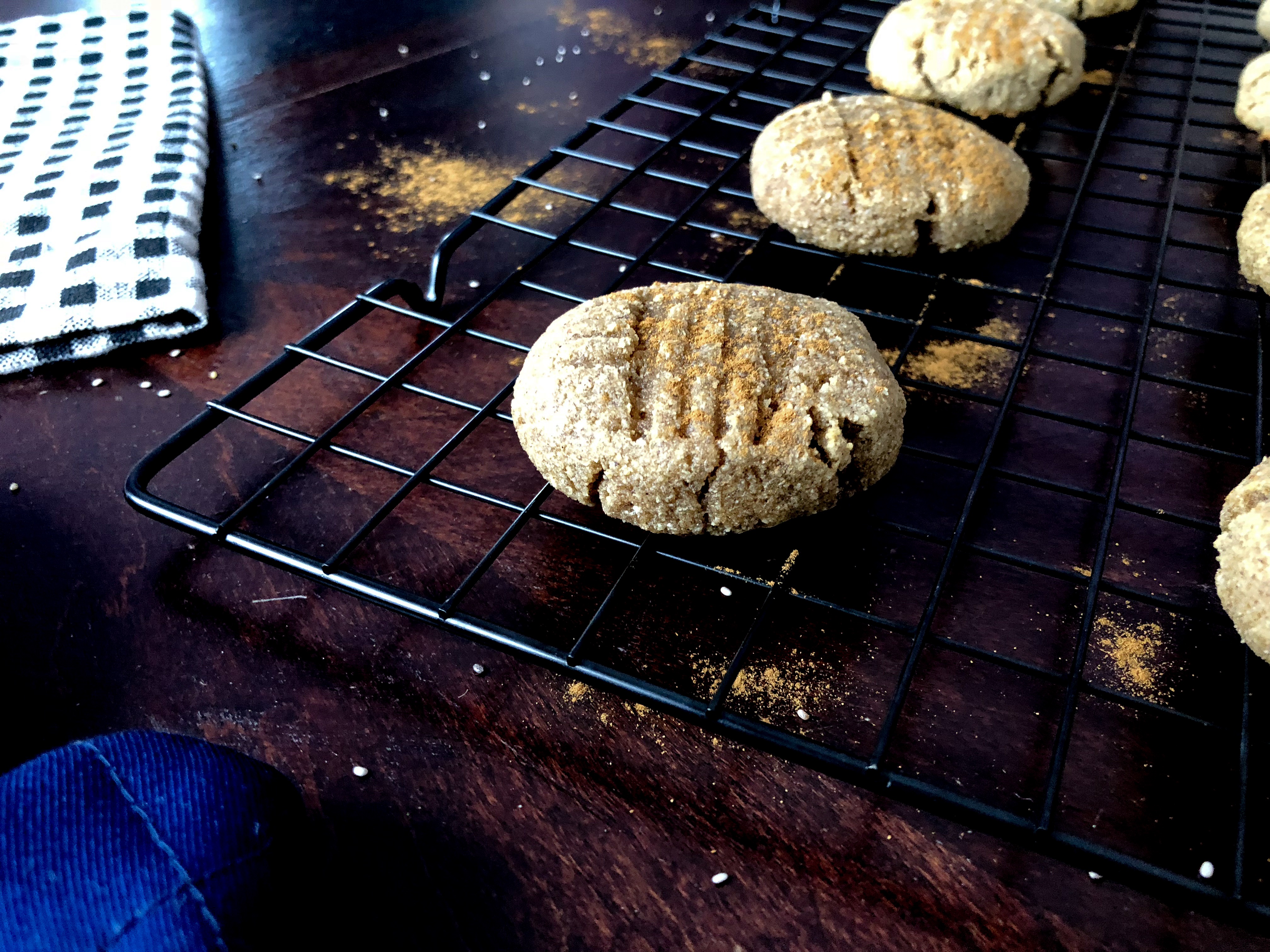 HAPPY CHRISTMAS EVE GUYS! These homemade eggnog cookies taste just like a glass of creamy eggnog, without all the added chemicals and processed sugar of the average store-bought kind.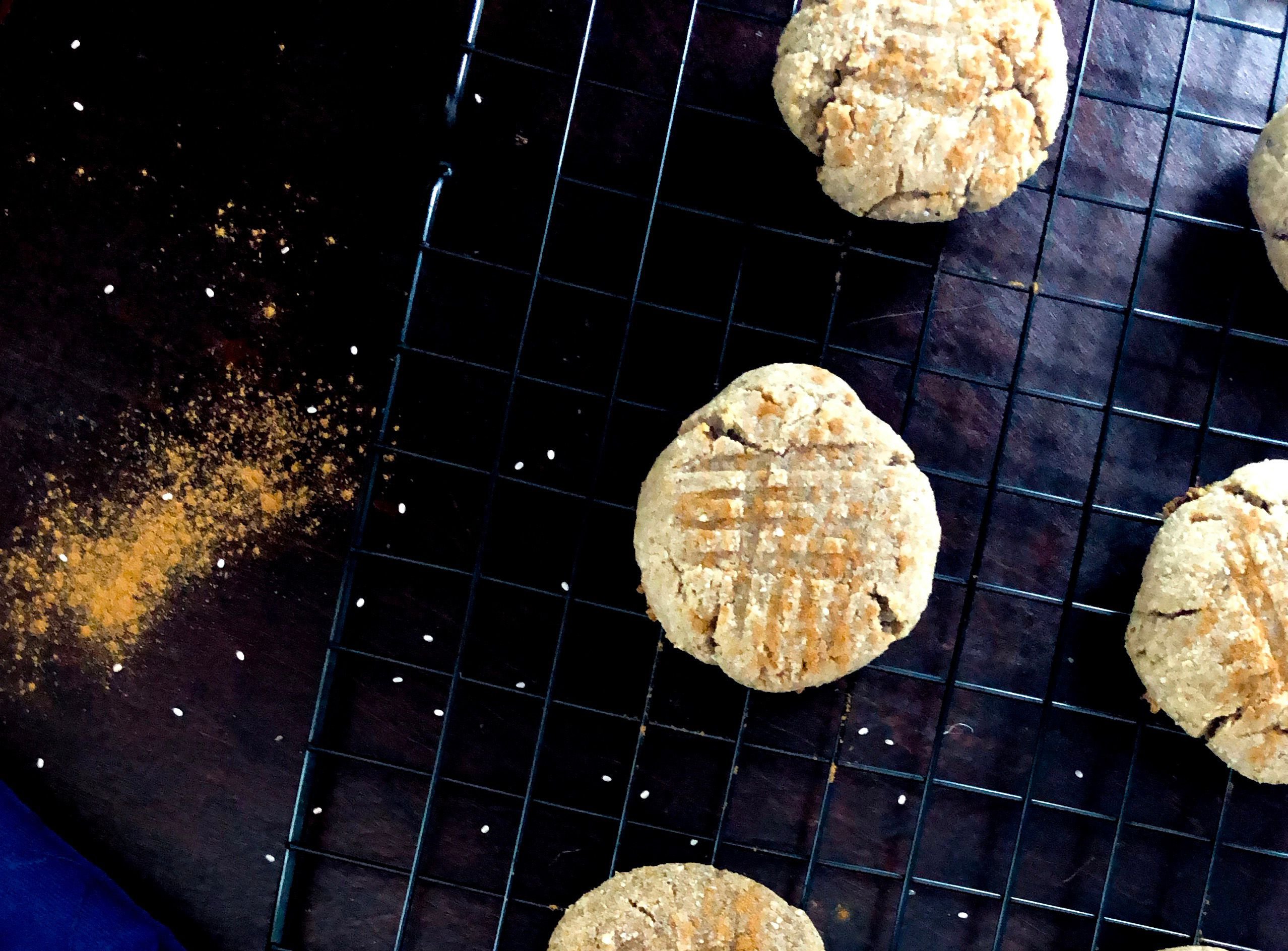 What you may not know about nutmeg
In my opinion nutmeg is like the secret to achieving that classic eggnog taste. But while nutmeg is often left out of the average list of superfoods, it actually has some pretty extraordinary health benefits. Did you know that in the past it was considered one of the most valuable spices in the world? And it has been used for over thousands of years as a natural medicine?
Some of the health benefits of nutmeg include anti-inflammatory properties, it's a natural anti-septic and sedative, and it helps detoxify the kidneys and liver.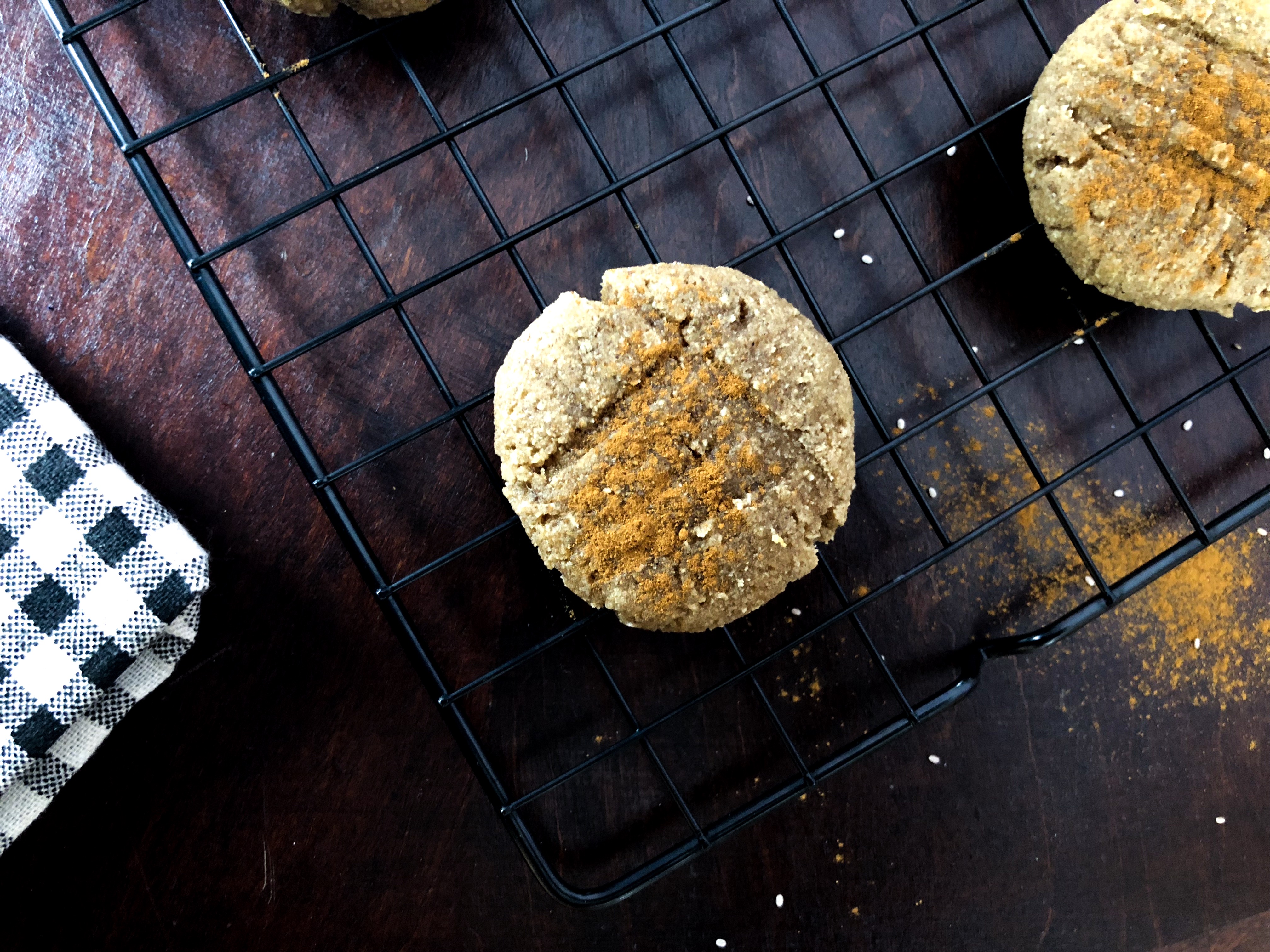 Here's how I did it
INGREDIENTS
1 cup coconut flour
1 tsp gluten-free baking soda (or regular baking soda if no need for gluten-free cookies)
1.5 tsp cinnamon
1.5 tsp nutmeg
1/2 tsp sea salt
2 tbsp ground white chia seeds
1/2 cup coconut oil melted
4 eggs (or 2 mashed very ripe bananas to make it vegan)
1/2 cup maple syrup
1/4 cup organic whole milk (or coconut cream to make it vegan)
TOPPINGS
Cinnamon to taste
This recipe yields about 14 cookies, with approximately 8 grams of sugar and 108 calories per cookie.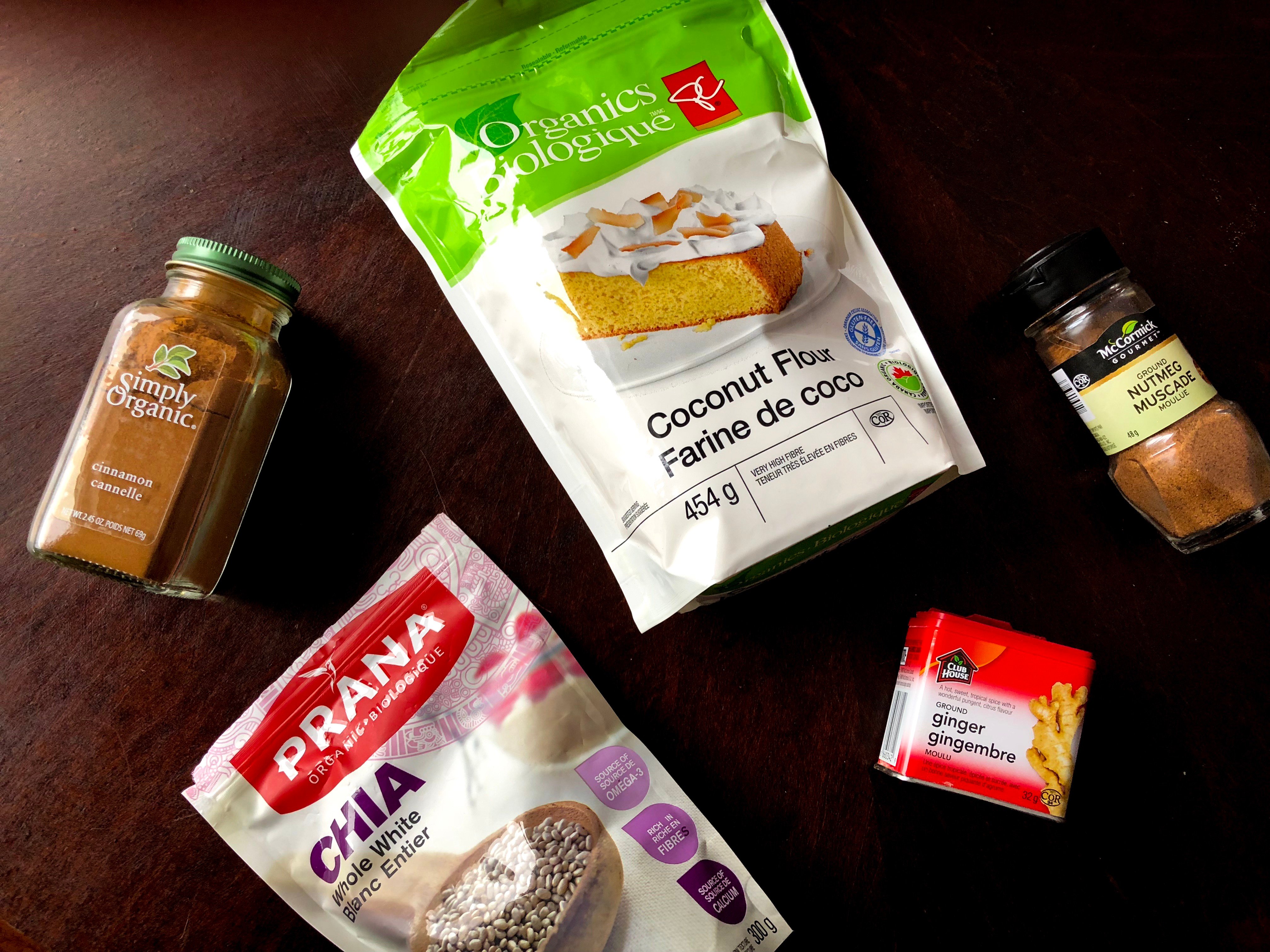 DIRECTIONS
Preheat your oven to 350 F. Then mix all your dry ingredients in a bowl. In a separate bowl, combine your melted coconut oil, maple syrup, milk (or coconut cream) and eggs (or mashed bananas). Then pour your dry ingredients into your wet ingredients and mix until well combined.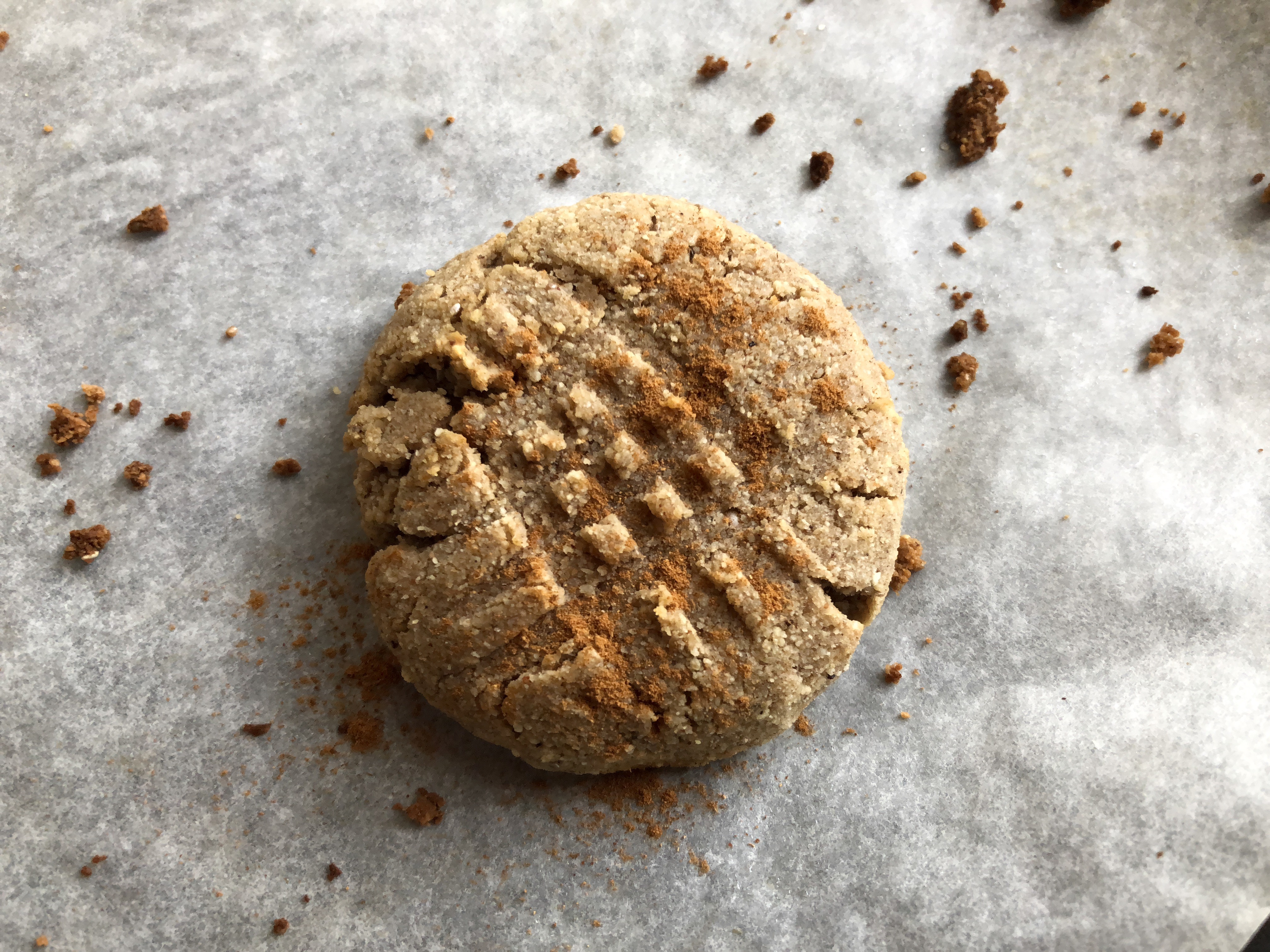 Next line a large baking tray with parchment paper and take 2 tablespoons of batter for each cookie and mold into a ball with your hands. Then place your ball onto your tray and push down with a fork to create a cookie shape. Bake for 10 minutes at 350 F. Let cool for 5 - 10 minutes and you're all done.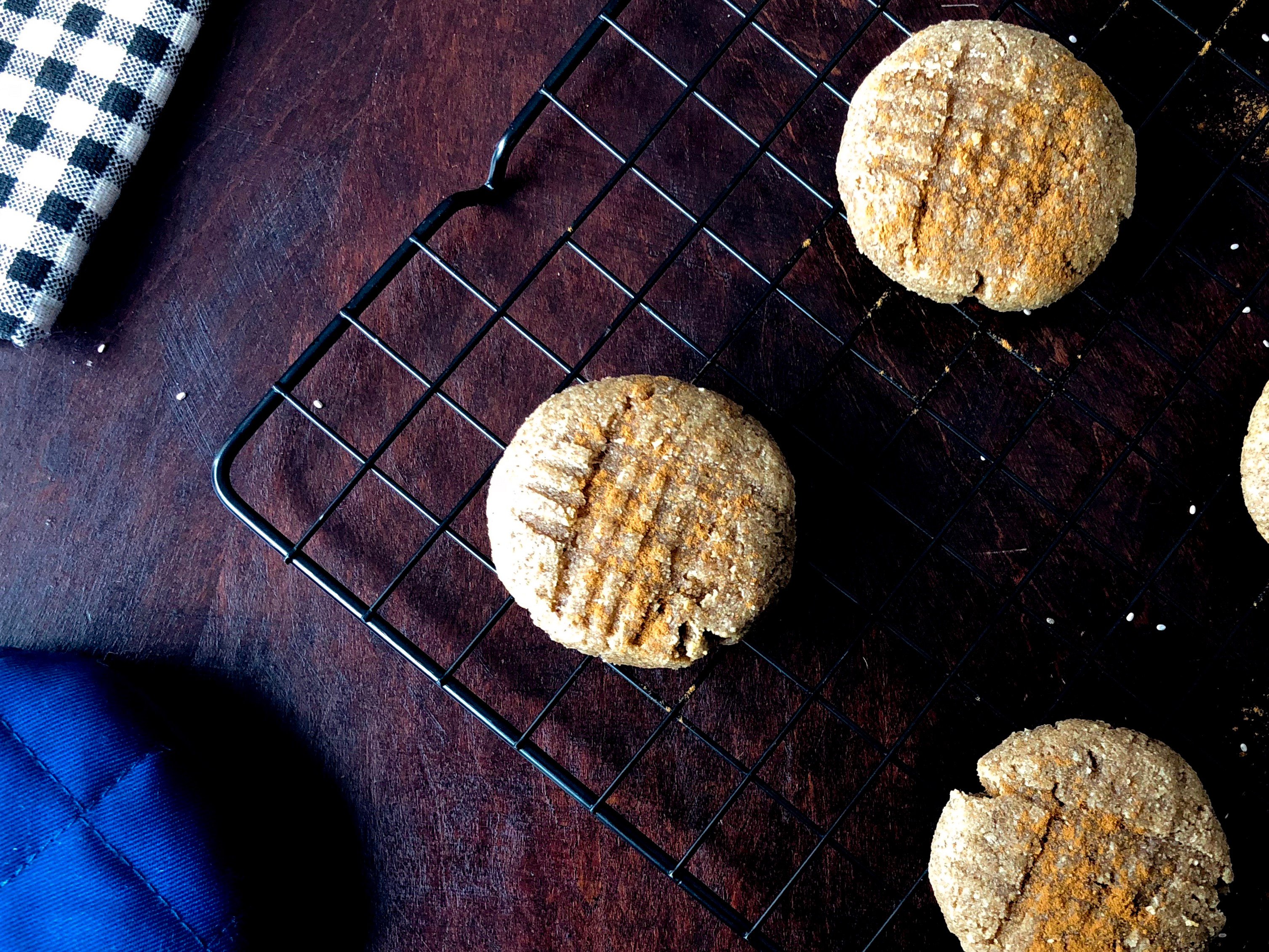 Thanks for reading guys! And I love feedback, so feel free to let me know your thoughts in the comments!
MERRY CHRISTMAS!
Much Love,
Natasha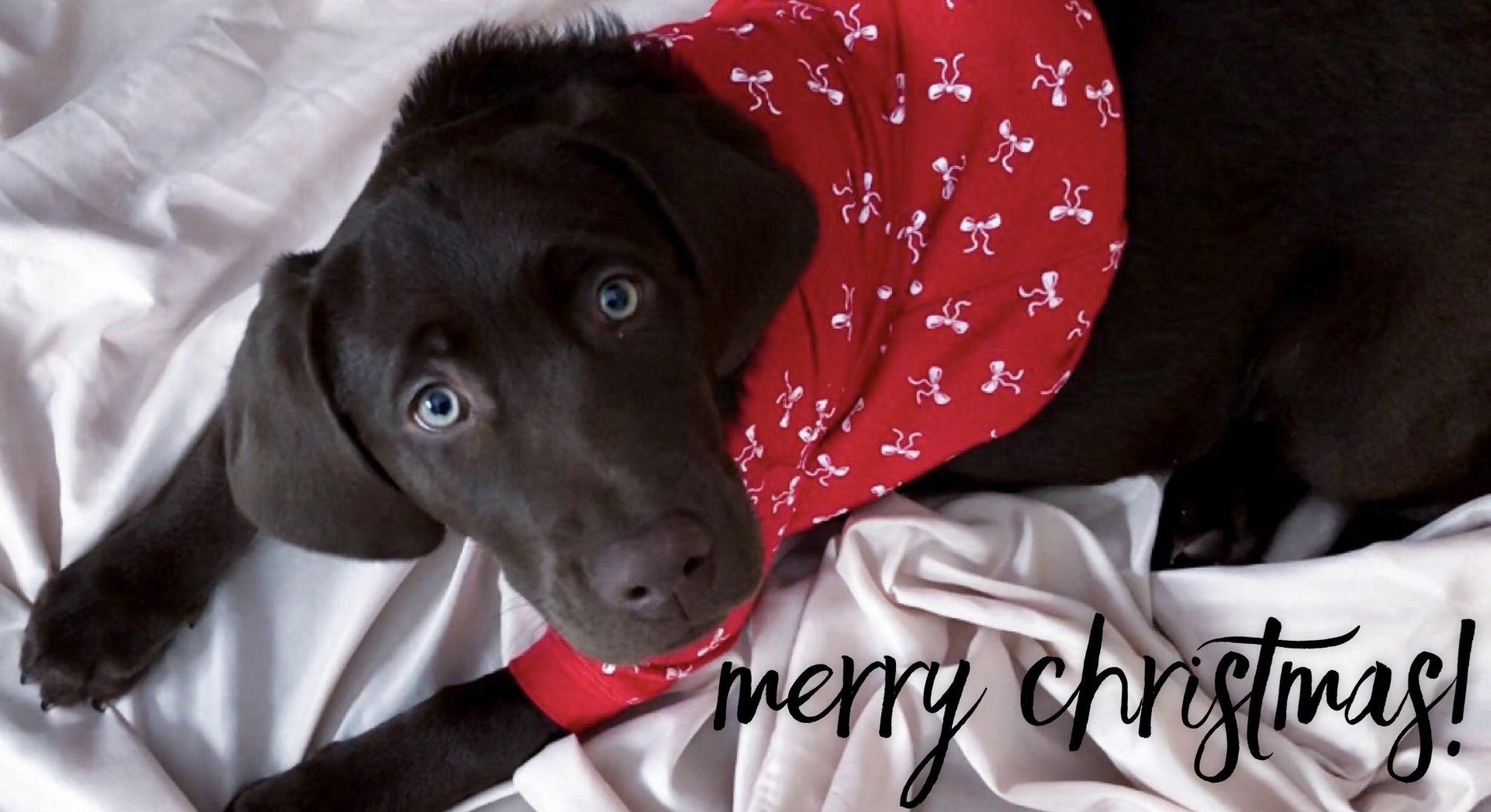 ---
圣诞无糖甜食第二部分:蛋清饼干! 有机,无谷氨酸,没有被加工的糖,菜选择
快乐的圣诞节EVE! 这些自制的蛋酒曲奇饼就像一杯奶油蛋酒,没有所有添加的化学品和一般商店买来的加工糖。
你可能不知道肉豆蔻
虽然肉豆蔻经常被排除在一般的超级食物列表之外,但它确实有一些非常非凡的健康益处。 你知道吗,过去它被认为是世界上最有价值的香料之一,已经作为天然药物使用了几千年了?
肉豆蔻的一些健康益处包括其抗炎特性,这是一种天然的抗脓液和镇静剂,它自然有助于解毒肾脏和肝脏。
配料
一杯椰子粉
一茶匙小苏打
一个半茶匙的肉桂
一个半茶匙的肉豆蔻
半茶匙的海盐
半杯椰子油融化了
四个鸡蛋(或两个捣碎非常成熟的香蕉,使其成为素食主义者)
半杯枫糖浆
四分之一杯有机全脂牛奶(或椰子奶油,使其成为素食主义者)
浇头
肉桂味道
路线
预热你的烤箱三百五十华氏。 然后把所有的干的成分混合在一个碗里。 在另一个碗里,将融化的椰子油,枫糖浆,牛奶(或椰子奶油)和鸡蛋(或香蕉泥)混合。 然后把你的干成分倒入你的湿的成分,并混合,直到很好的结合。
接下来,用羊皮纸在一个大的烤盘上放上两个面糊,每个饼干放两个面糊,用手将它们模塑成一个球。 然后把你的球放在你的托盘上,并用叉子推下来创建一个饼干形状。 烤三十五华氏度十分钟。 冷静几分钟,你就完成了。
感谢阅读家伙! 我喜欢反馈,所以请随时在评论中告诉我你的想法!
圣诞节快乐!
非常喜欢,
---
All photos and recipe are mine and original.
And you can also connect with me on Instagram

---
And for more of my guilt-free sweet treats and other healthy recipes click the links below: