Do you like soups? I can say that I eat some soup almost every day during autumn and winter. It's warm, comforting, healthy and you feel so much better after eating it. I even prefer it to a cup of tea when I feel cold. It warms me up instantly.
I usually make soups from what I have in the fridge. It doesn't happen very often that I follow a recipe and therefore my soups always taste a little different than what I made before. When my soup is really good then I regret that I didn't write down the recipe, so for the last couple of weeks I write down everything I put in each soup so that I can recreate them.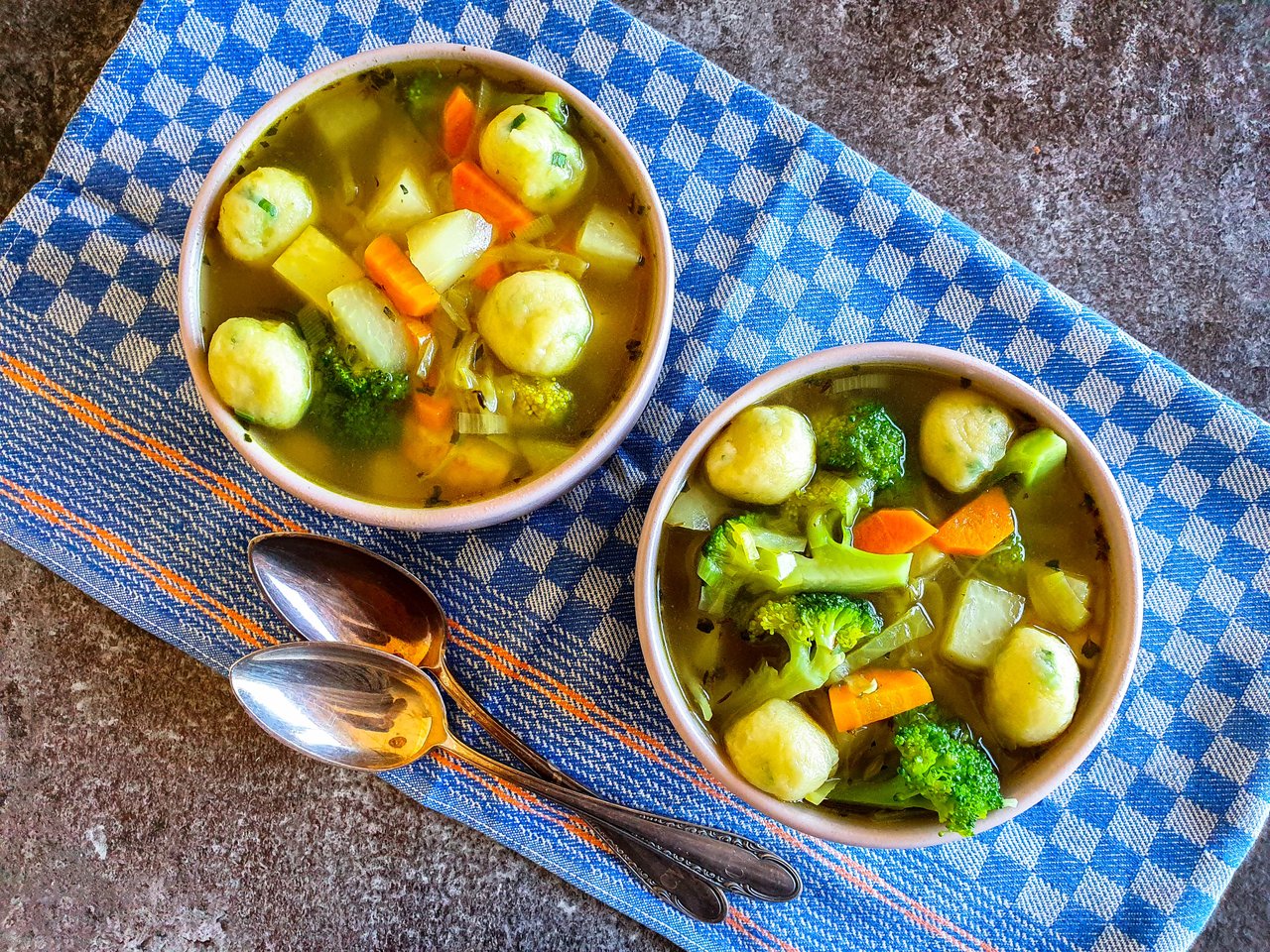 This soup is full of vegetables and I also made delicious potato dumplings so that it was more filling.
I used a broccoli, a cabbage, a leak, a carrot, an onion, a garlic, a kohlrabi and a celery - so many healthy veggies with delicious flavor! If you use kohlrabi, celery, onion and garlic then you don't really need to use any stock as these veggies will take care of the flavor. I only used salt, black pepper and thyme.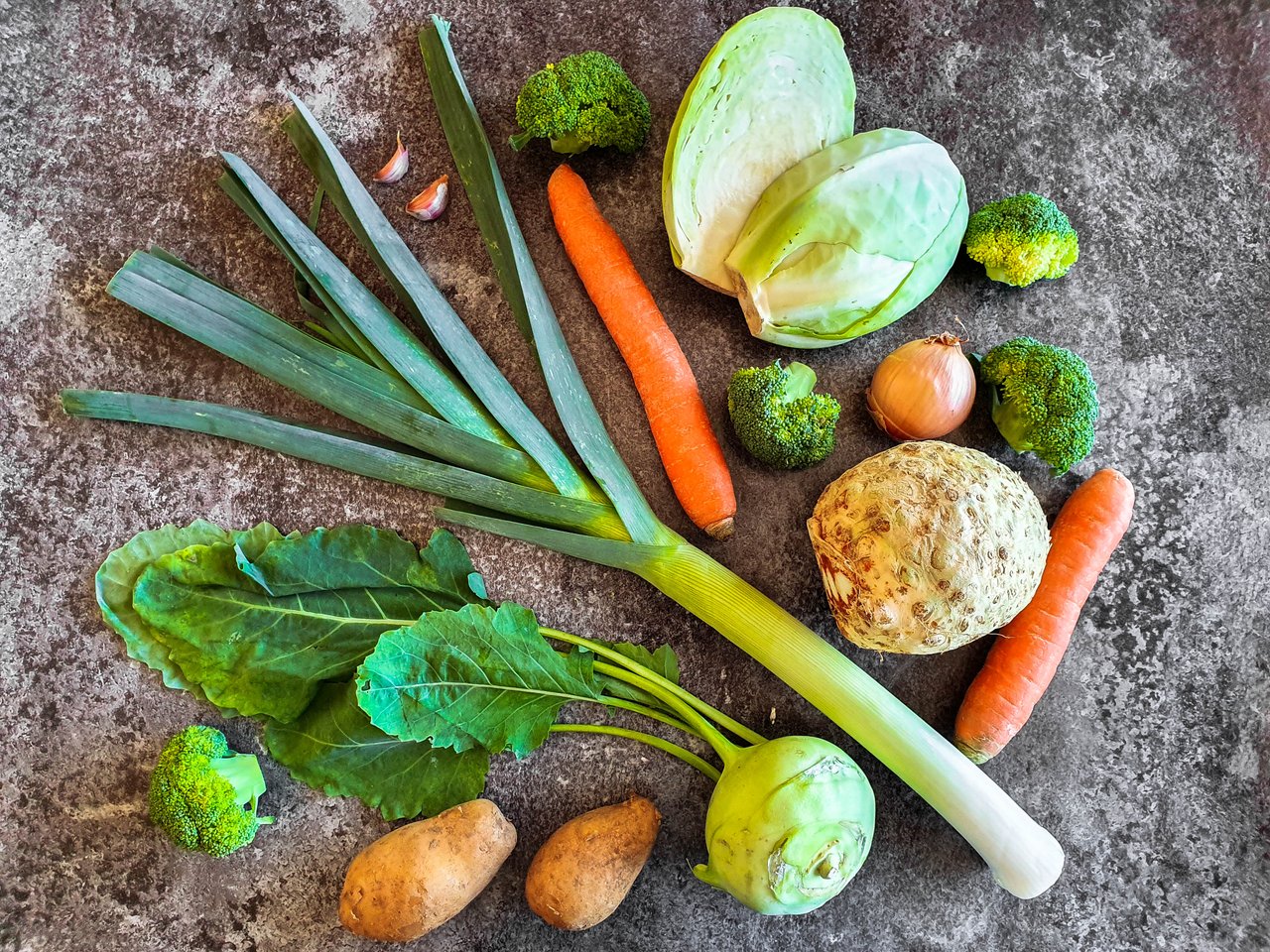 I chopped all my veggies in medium chunks. You can also make them smaller but I like to bite in my veggies. Then I put a little bit of olive oil in a pot and cooked the onion and garlic until lightly brown. Once ready I added pieces of carrot, celery, kohlrabi and cabbage and about 1 liter water. You can add more if you like to have more soup. I cooked my soup for about 20 minutes and then added broccoli and cooked for another 10 minutes.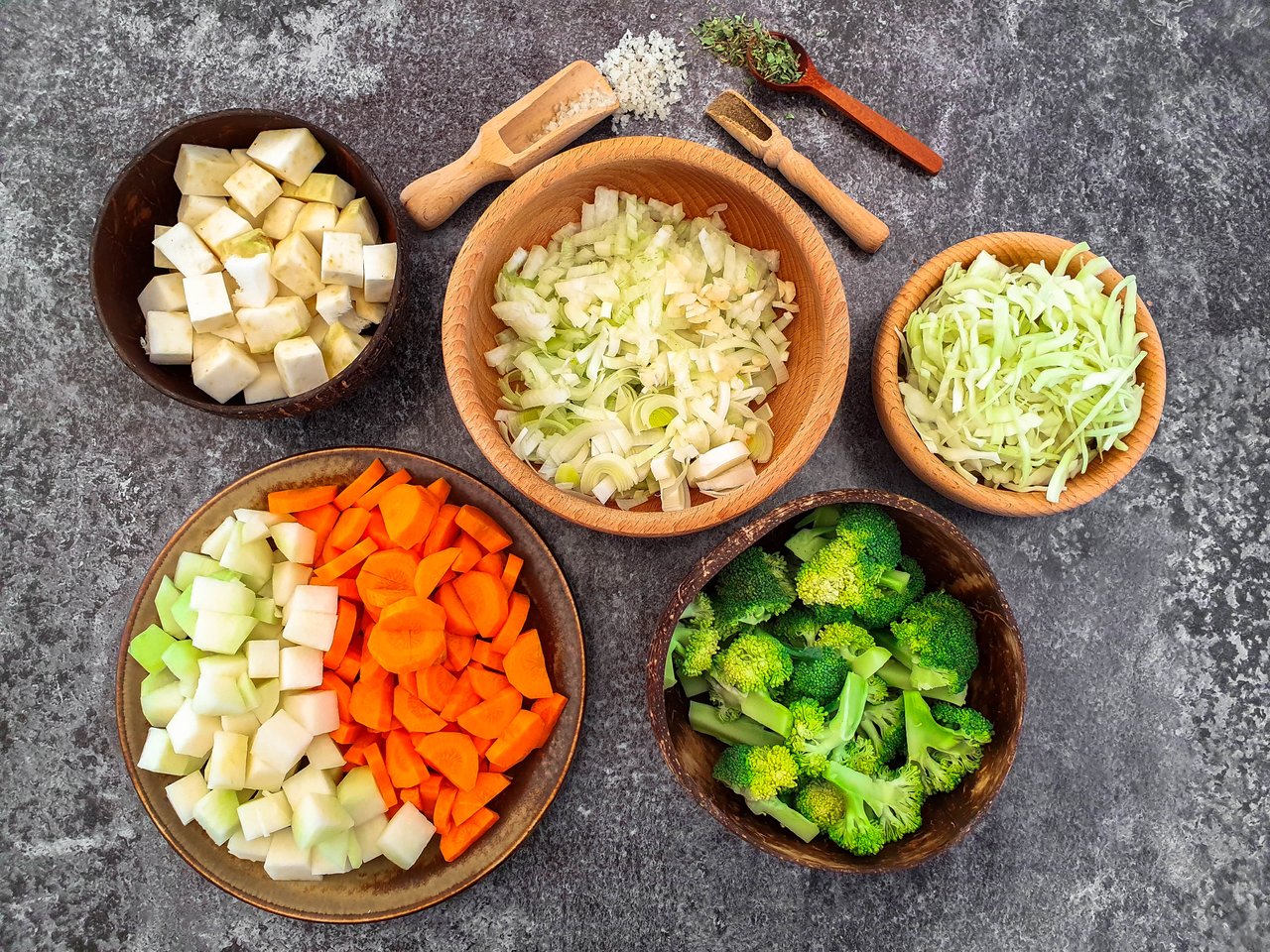 In between, I prepared my dumplings from cooked potatoes, spring onion and a little bit of flour.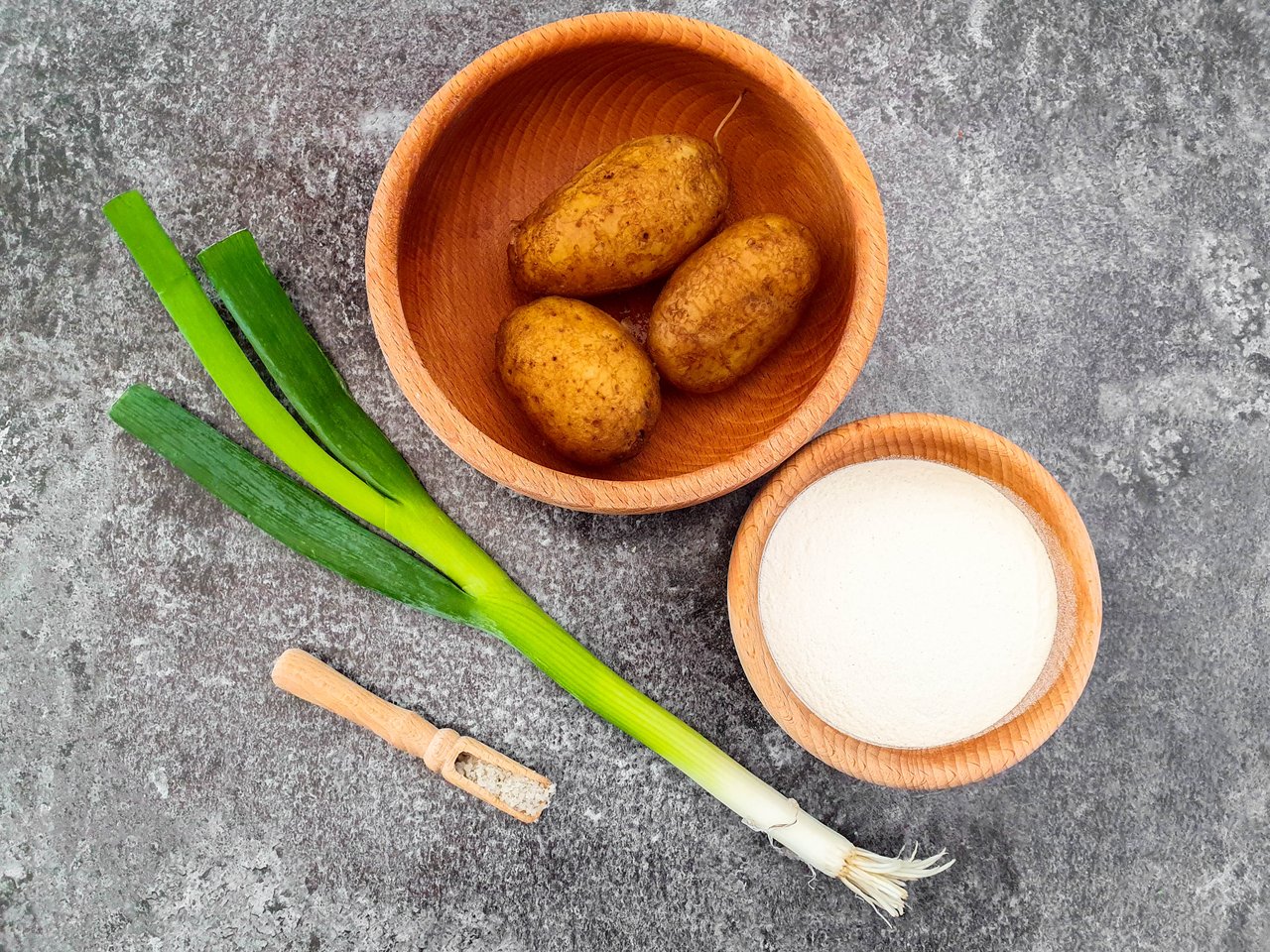 I mashed two medium sized cooked potatoes, added one spring onion, salt, black pepper and a little bit of flour (about 1 tbsp) and formed light dough. You can add any herbs you like. The more, the better!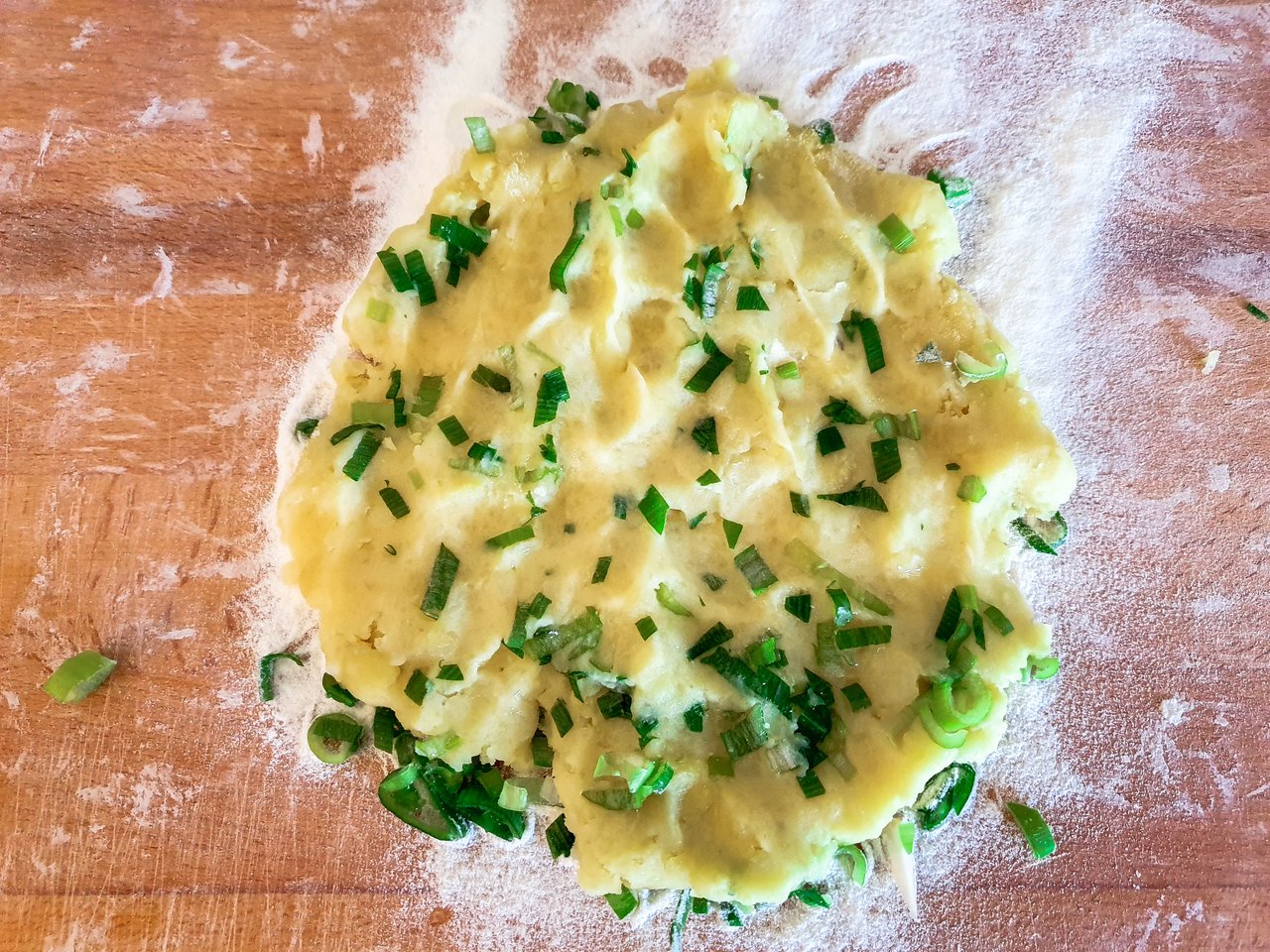 It looked like this...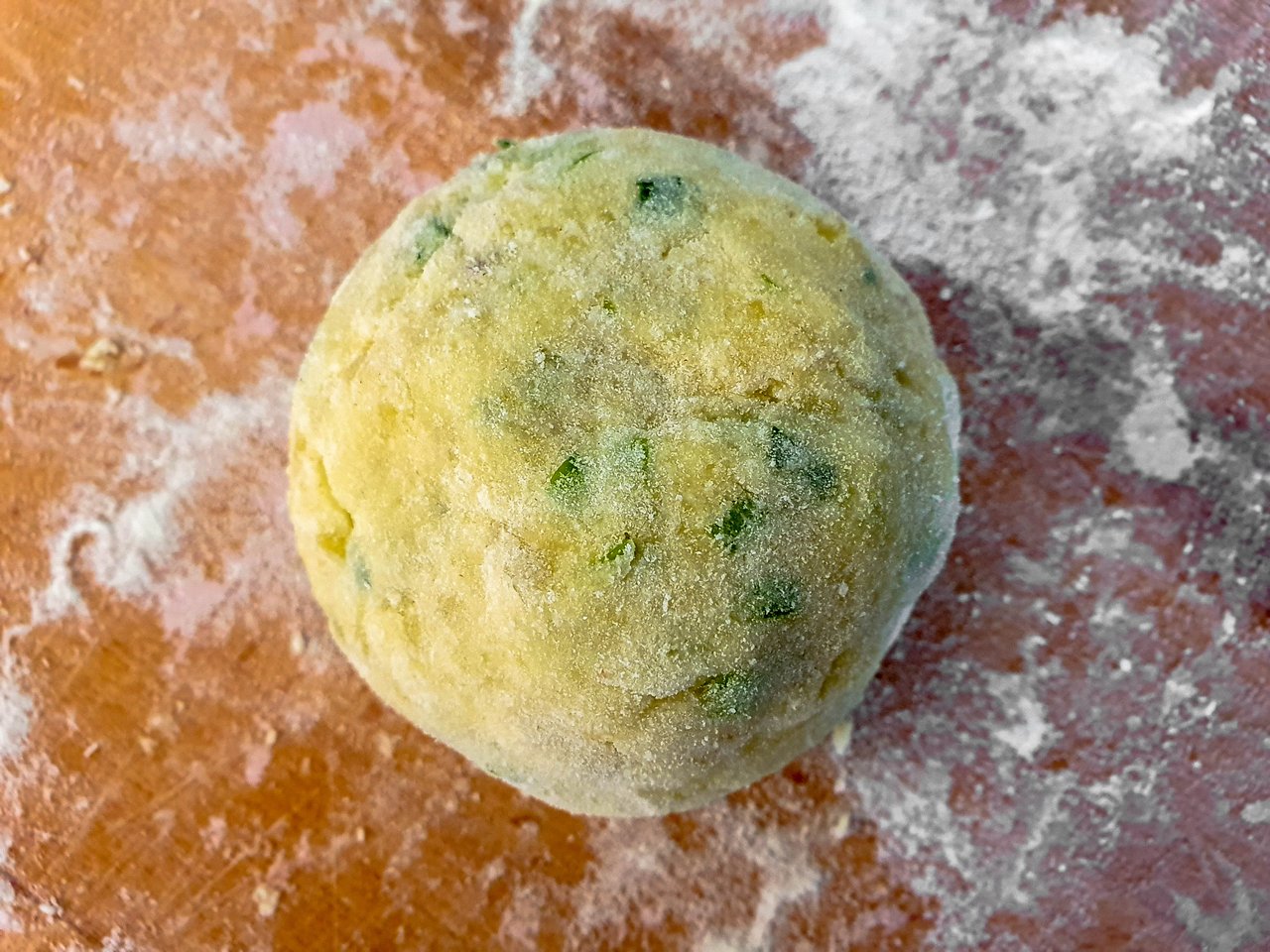 I divided the dough in small pieces and formed fluffy balls. The size was similar to gnocchi.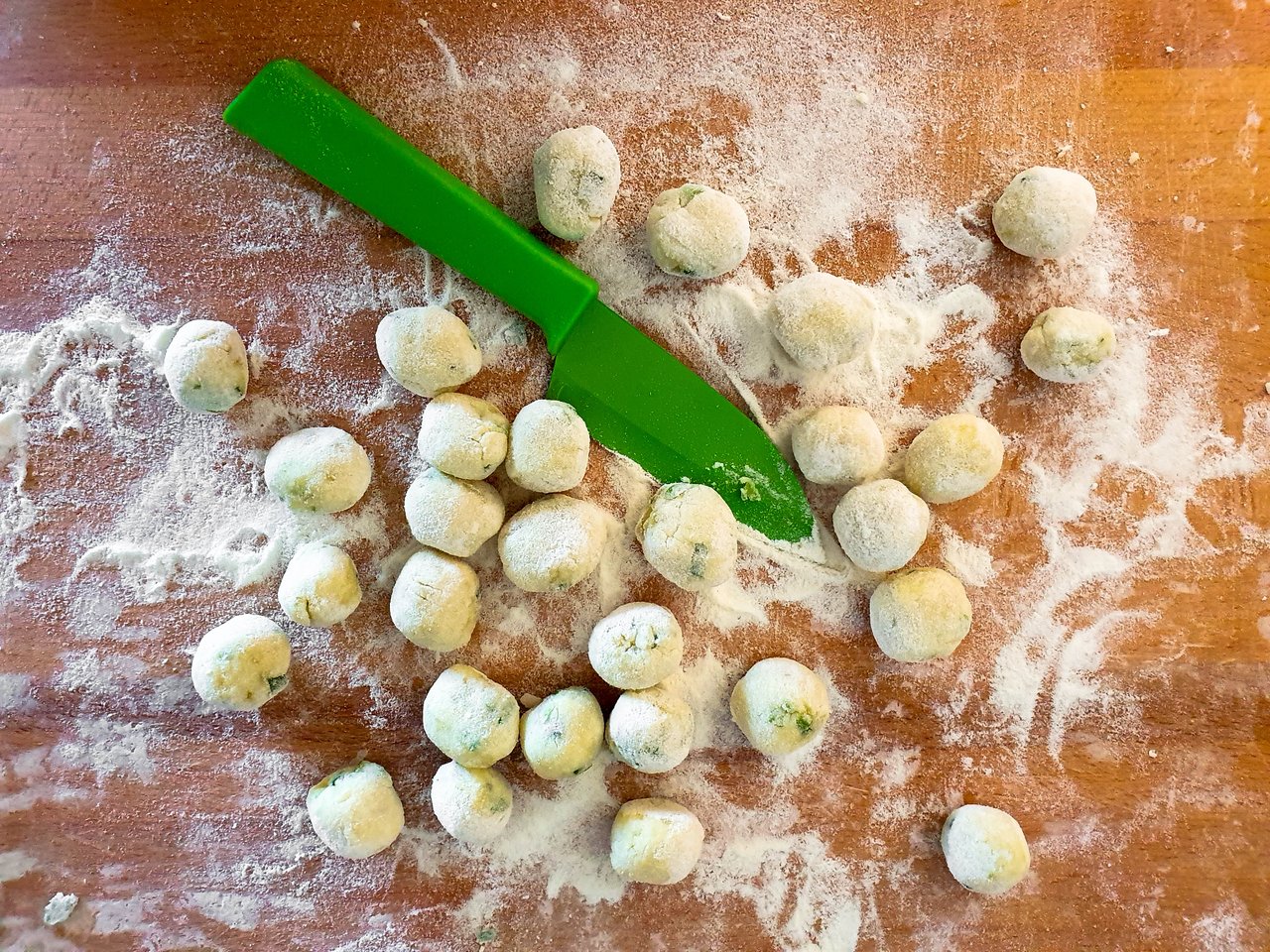 Then I cooked them in boiling water until they came up in the pot and were floating around. It takes just 2-3 minutes. Don't cook them longer as they will be quickly overcooked and too soft.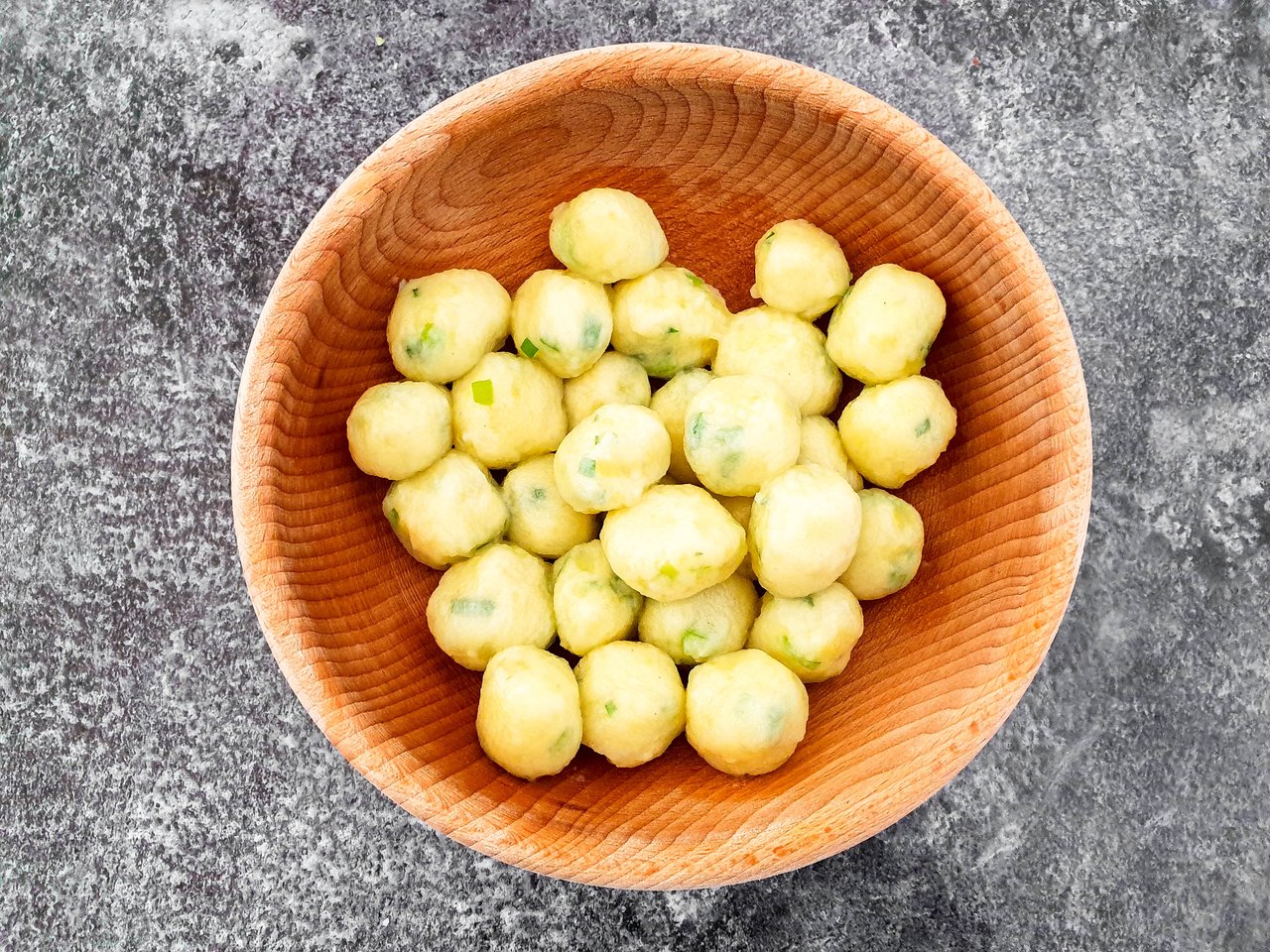 I added them in the soup and served it with a piece of toast. You can also sprinkle it with chopped parsley but I didn't have it at home and was too lazy to go to the shop.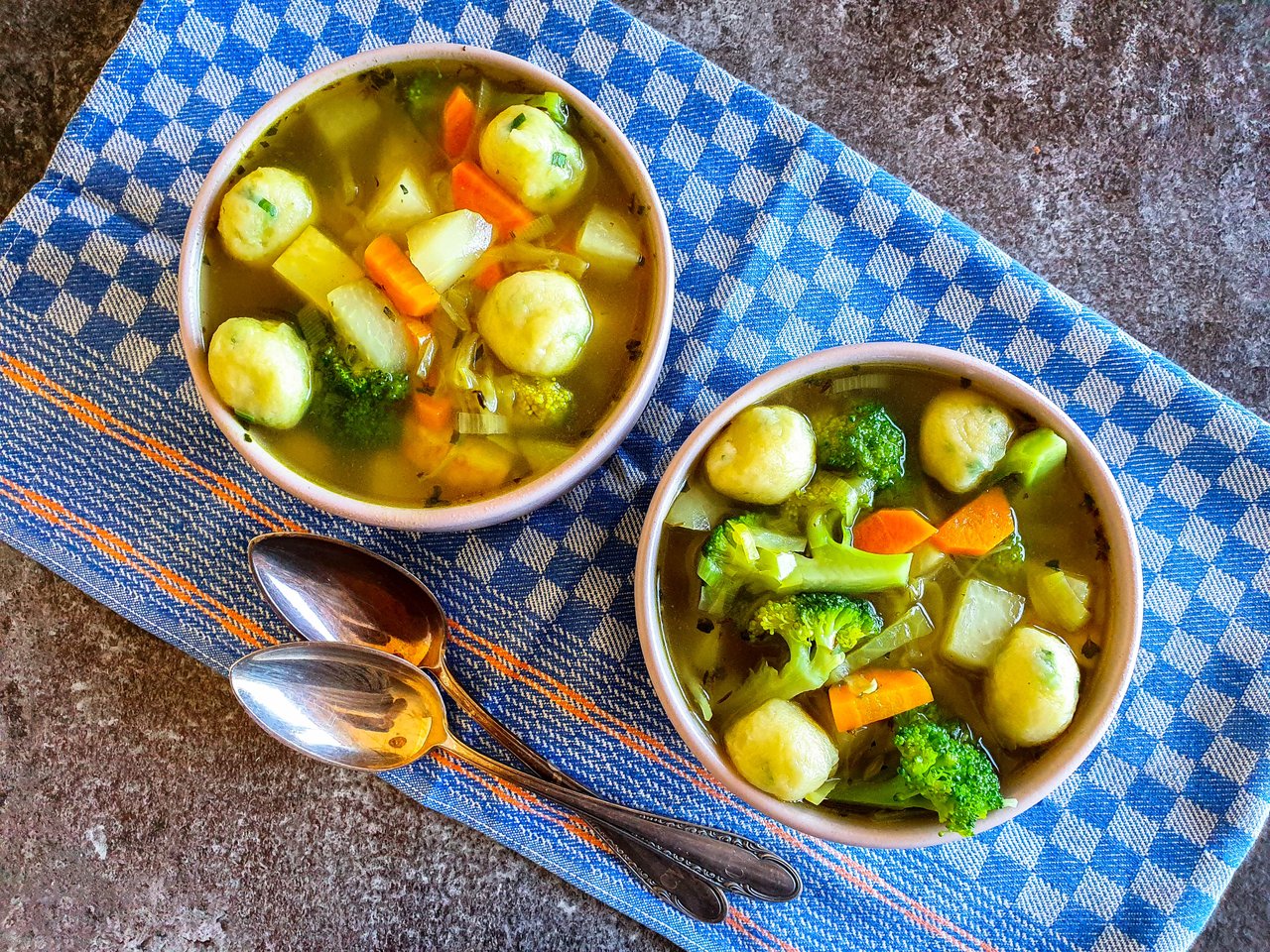 It made quick and delicious lunch and I'm sure that I'll make it again soon. If you like creamy soups you can also blend it but then I would not serve it with dumplings. I would instead add some soy cream to make it more filling.
Enjoy!
Thank you for reading!
Cheers!