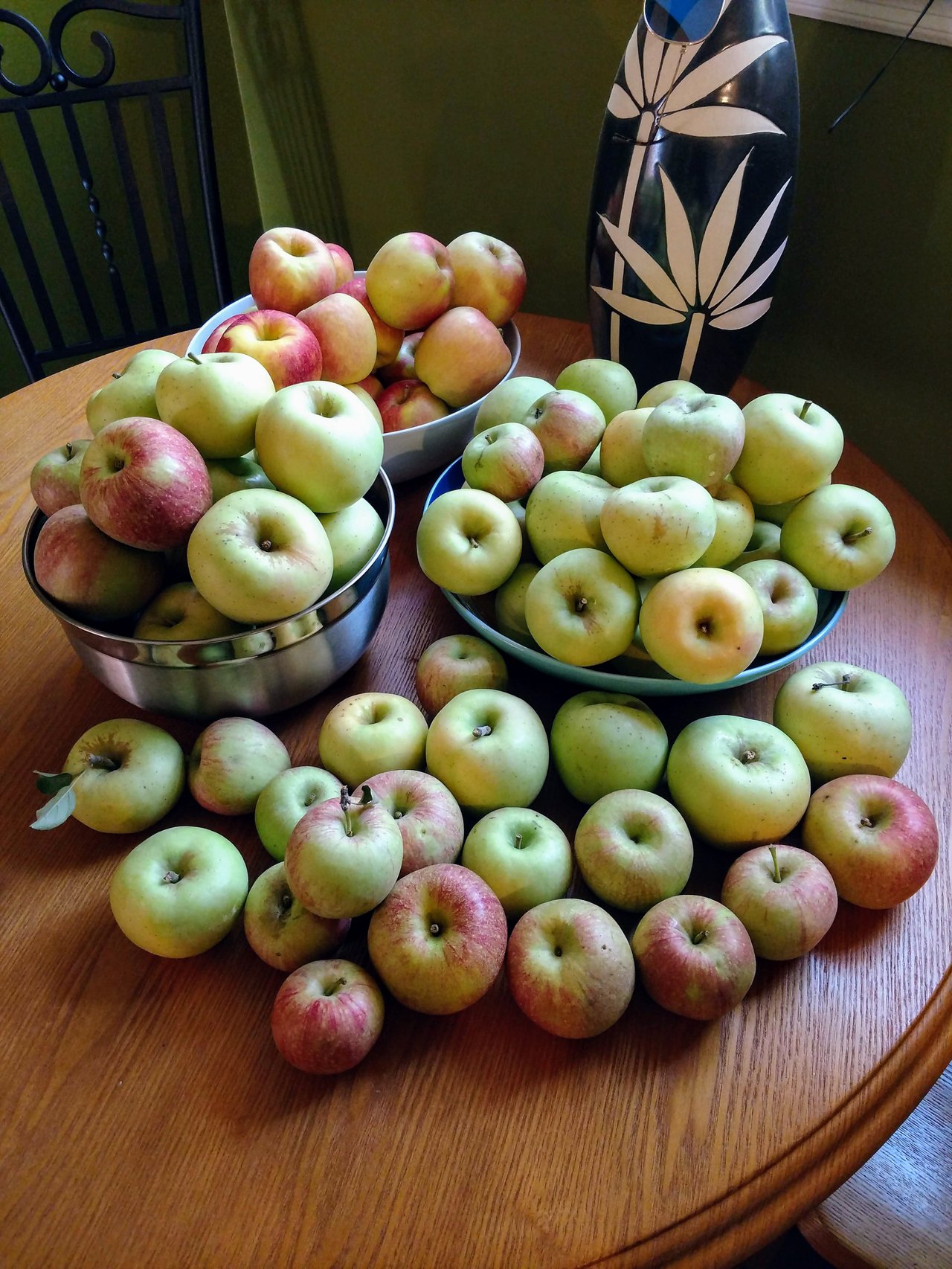 I'm back with some more apple action! You didn't think I'd share the 50 pounds of apples I picked then leave you hanging on everything I'm using them in, did you? Before I get into what I made at home I'll share a few shots from inside the market at Mercier Orchards. Though we kept from purchasing much besides our fresh apples, it is still always fun to take a look at all of the things they have in the market.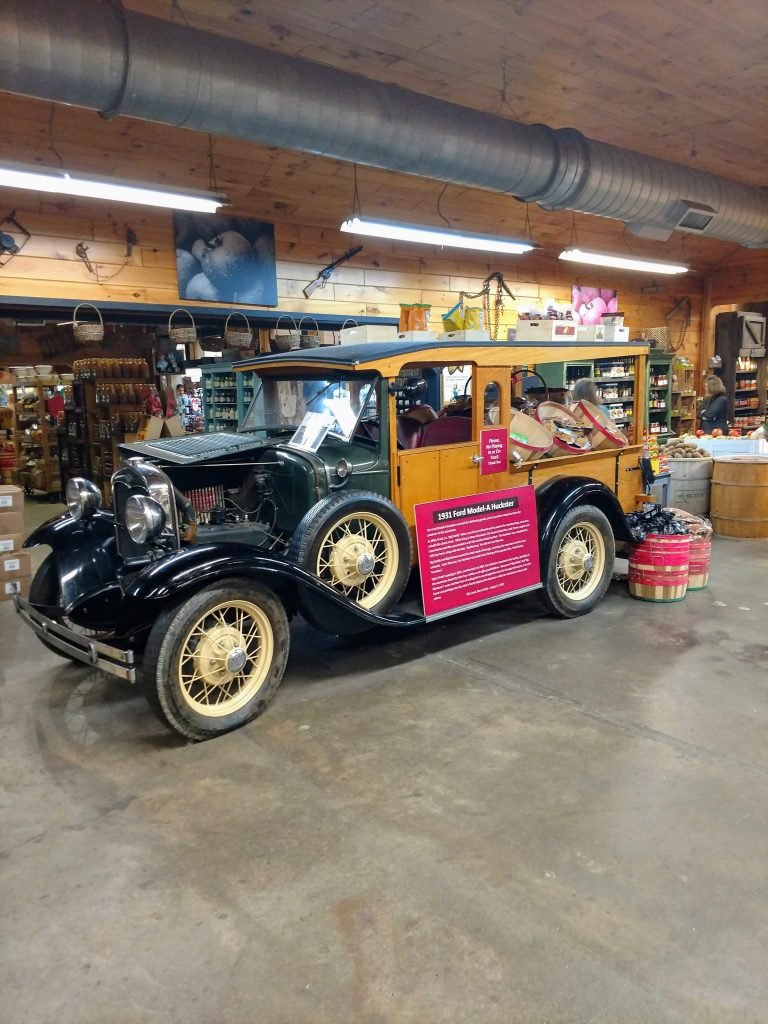 Always fun to have a vintage vehicle in the market filled with baskets of goodies!
There's definitely a mix of everything there. From items made right there on site, to all kinds of stuff brought in that complement the local pickings. You won't leave hungry, that's for sure.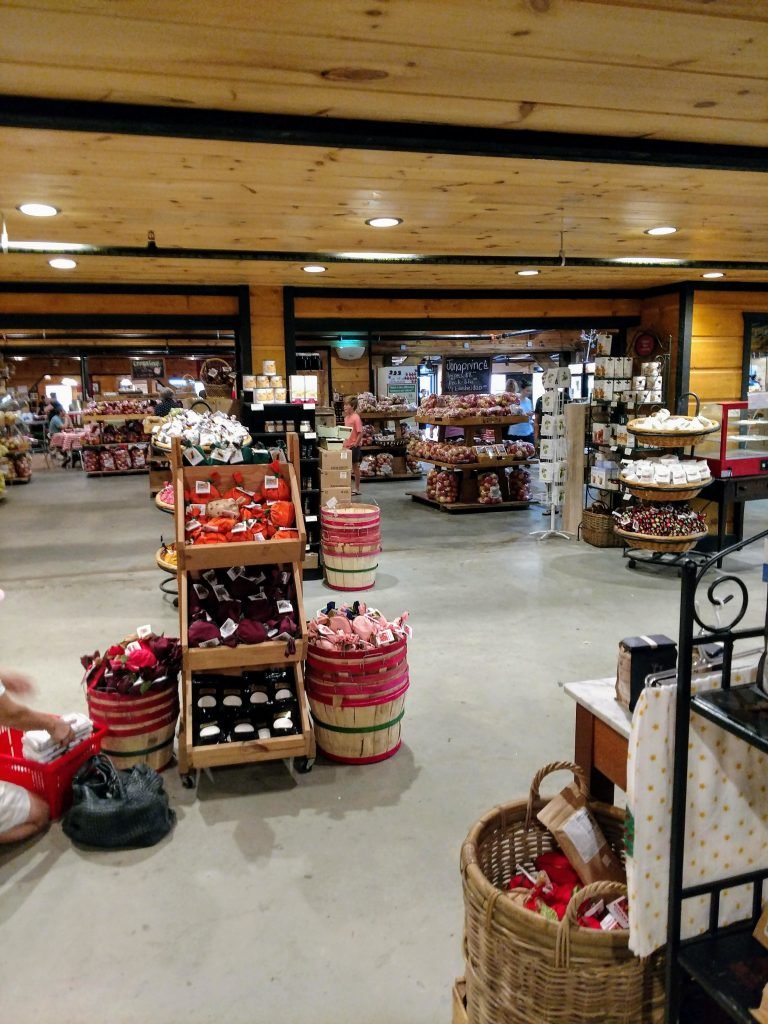 Food galore, more apples that they didn't have available for U-pick, a whole bakery section I avoided (probably no vegan goodies anyway), and of course...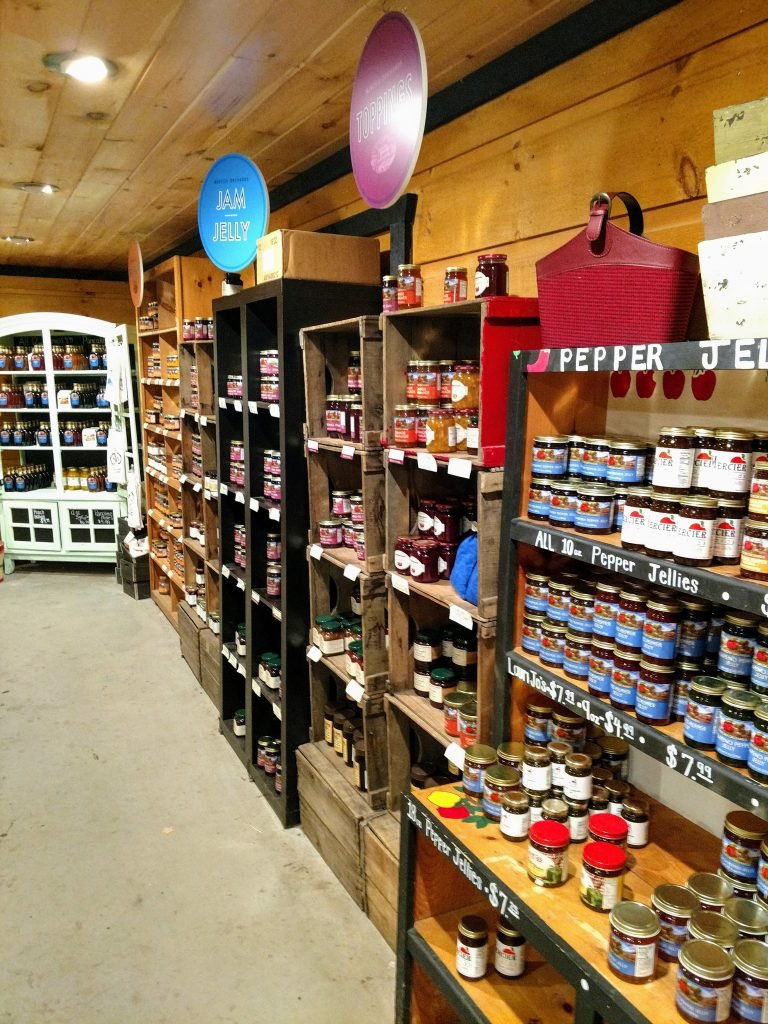 ...Jar after jar of jams, jellies, and preserves! This is the epitome of a country market. They even have a whole section that has no added sugars.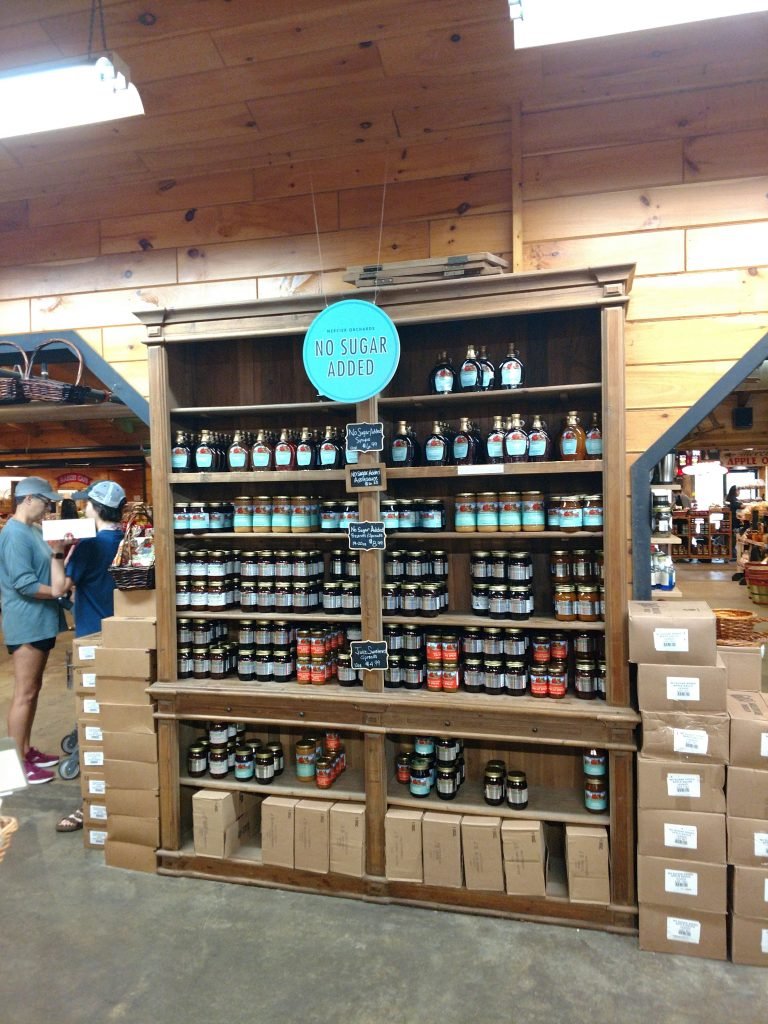 To top it all off, there's a friendly Sasquatch to send you on your way. ;)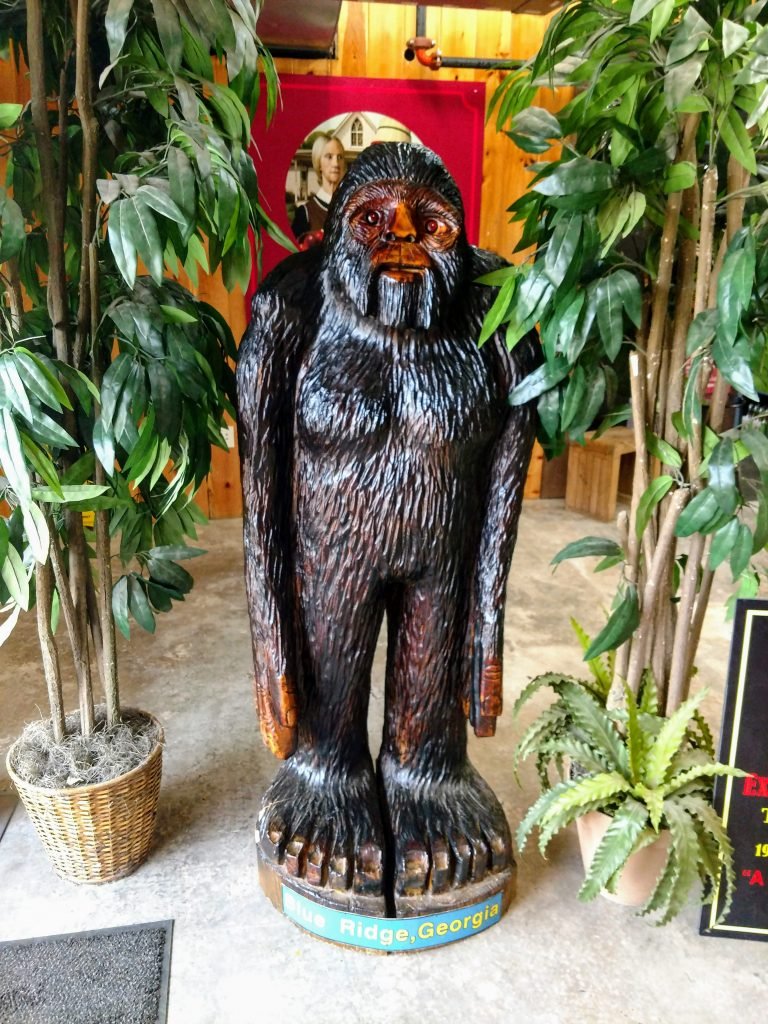 Well I think that should satisfy my pal @dswigle for #marketfriday. Why not make this a party and jump on @foodfightfriday, as well? I haven't whipped out a whopper of a Friday post in a while. Come on in and have a seat at the table, I'll give you a taste of all the apple creations from the week....
---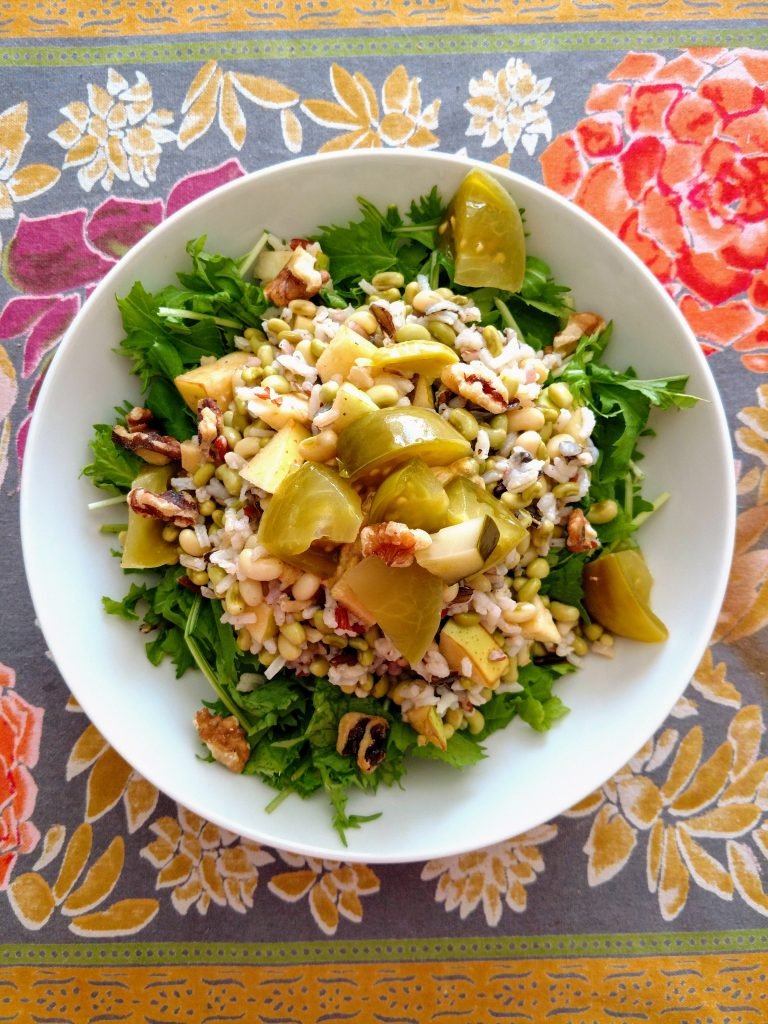 Why don't we start with a nice salad? This was one of those quick meals to incorporate the first of the apples along with the last of the farmers market goodies from the week before. I just cooked up wild rice and lady peas to toss with chopped apple, walnuts, pickled tomatoes and a light mustard dressing. Of course toss that mess over salad greens to call it a meal!
---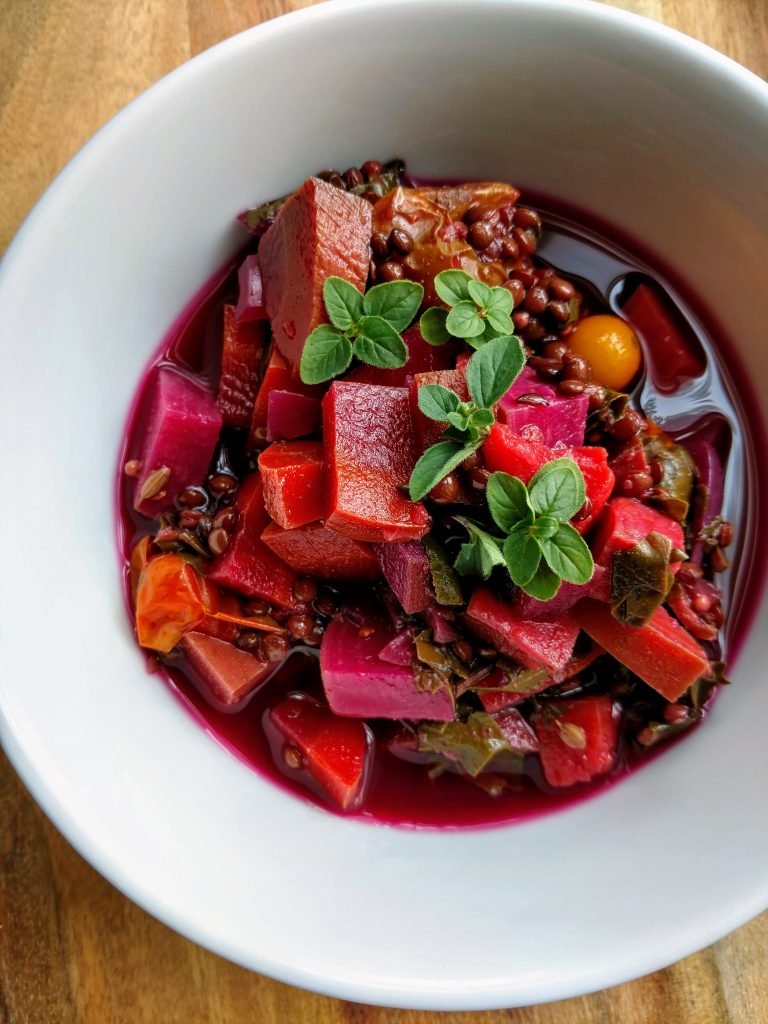 If the salad wasn't enough, how about a bowl of this beety goodness? I do love a good beet soup! Or stew. Whatever. This was really another of those easy meals where I just toss a bunch of stuff in the slow cooker and let it do its thing. I think this consisted of some rough combination of the following:
4-5 chopped beets
1 large chopped sweet potato
1 large chopped apple
2 chopped carrots
1 cup cherry tomatoes
1 diced onion
1 cup black lentils
6 cups water
Spices: about a teaspoon each of fennel seed, ground cumin, paprika, oregano, ground celery seed
chopped beet greens
fresh oregano for garnish
I just added all of that to the slow cooker (except for the beet greens--I added those at the end), set it on high for about 5 hours and let it get happy. If it weren't a record-breaking day of heat here, it might actually taste like fall in that bowl.
---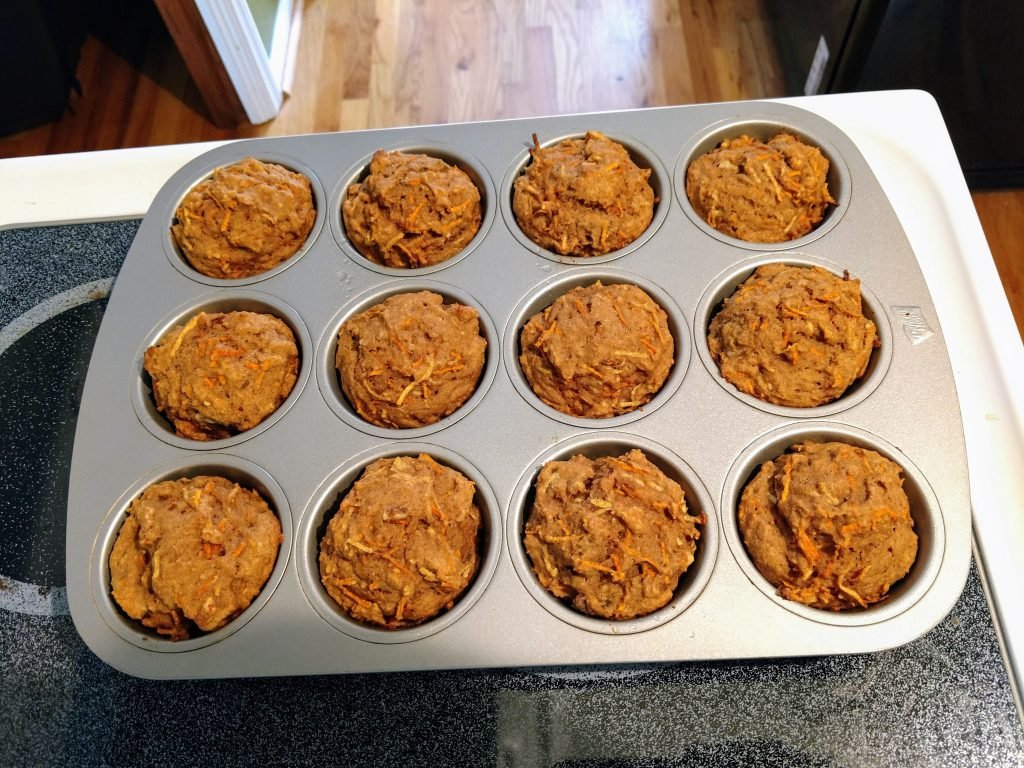 I also put together a quick batch of carrot and apple muffins from one of my Thug Kitchen cookbooks to freeze for a beach getaway at the end of the month. It isn't a beach trip without a cooler packed of yummy, healthy snacks.
---

However, the winners of the week were the homemade applesauce and apple butter! I've made applesauce a few times now. It is another one of those really easy things to make, especially with my other slow cooker (two do come in handy sometimes). For this batch I kept it really simple since I do like to use applesauce in cooking sometimes and don't always want it spiced. Essentially you just chop up a bunch of apples, toss in a squeeze of lemon and just a bit of water and cook until they soften up and start to break down. I didn't even peel them since I wanted to keep the nutritional value of the skin and don't mind the texture. I enjoy a chunkier applesauce for eating anyway. I used my stick blender to get it just where I wanted it to be.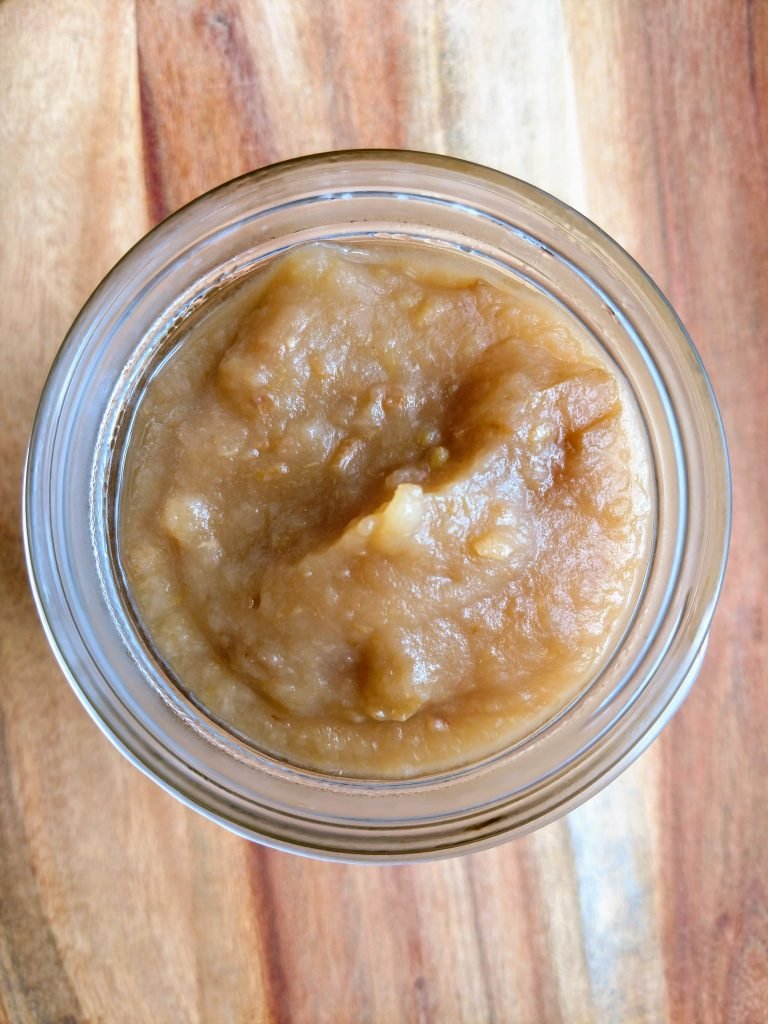 Don't you want to stick a spoon into that?
After speaking with some of my co-workers the other morning, I also decided to try my hand at some apple butter for the first time. I hit the good ol' interweb to hunt down some recipes for inspiration. I landed on this one for the pressure cooker and decided to give it a try. Of course I made a few tweaks based on my own preferences. The big one was switching the sugar out for dates. Remember my awe-inspiring date haul from a few months ago? I still have some of the Barhi dates that taste like caramel, so I thought they would add a delicious note to the apple butter.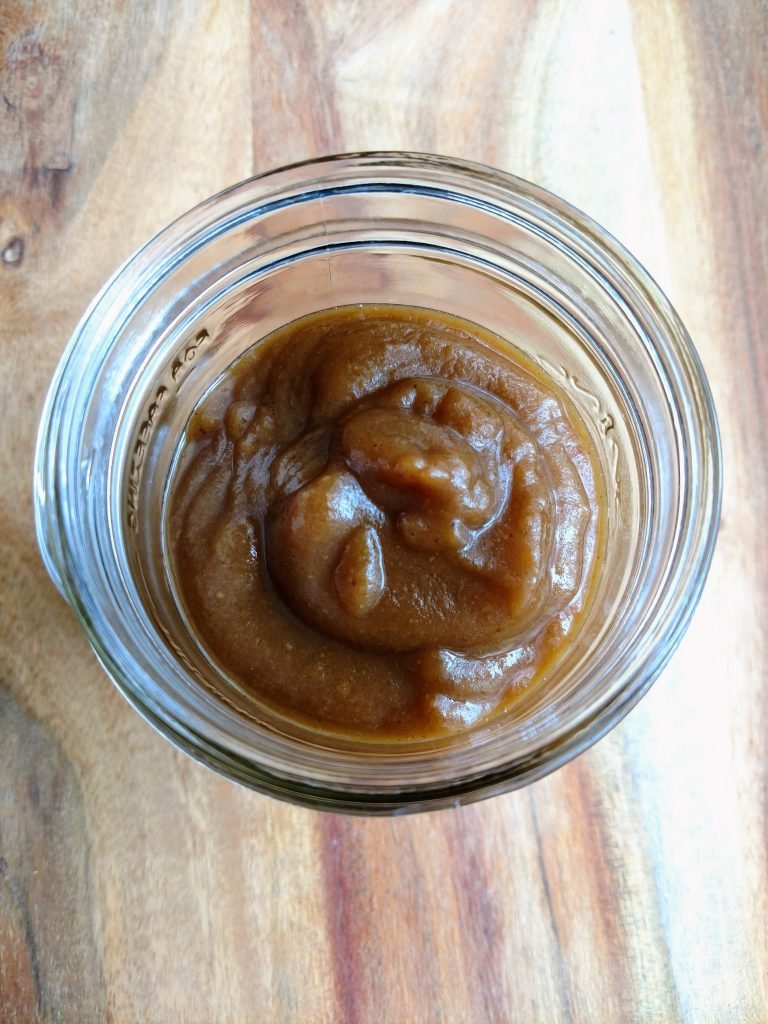 Excellent decision if I do say so myself. This stuff is golden! I kept trying not to lick it all of the spoon as I was scooping it out into my jars for us to keep and to share with some friends and family. Add this to the list of things I wish I had made sooner. I've had it in the jar before, but for some reason I thought it might be challenging to make. Nope. Just as easy as the applesauce. It has a few more ingredients and cooks down a bit more. I also pureed it much smoother, but otherwise it's really simple to put together.
I've still got plenty more apples to put to use, but luckily I picked up a dehydrator from a friend yesterday to borrow. I should have some time this weekend to try drying some to use later on down the line. Nice to have friends with fun toys like that since I'm still on the fence if I'd use it enough to justify a purchase. We'll see how the apples turn out and if it sways my opinion!
Have a fantastic weekend everyone!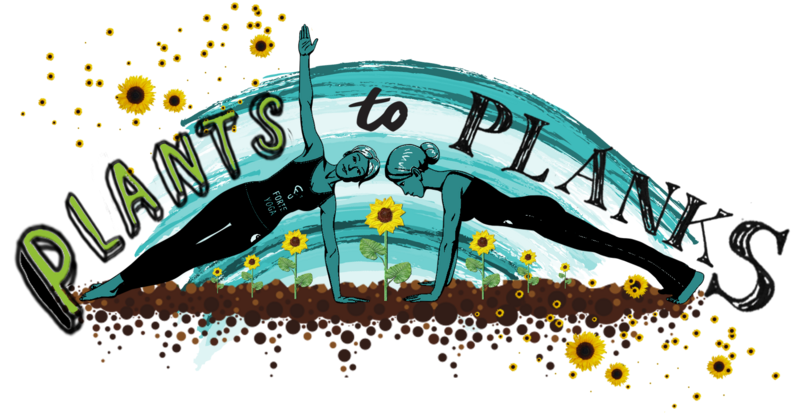 Banners by @zord189, @woman-onthe-wing, @dksart and @bearone for @steemusa


---
Posted from my blog with SteemPress : https://plantstoplanks.com/fresh-from-the-orchard-to-the-kitchen-puttin-them-apples-to-use-%f0%9f%98%89/
---