EN
I have shot this picture at the Budapest Terror Museum. The museum building has looked like a normal building from the outside, but when you walked in, you were greeted by a giant tank in the middle. At that moment, you have understood fully understand what it means to live in tanks and in the shadow of war.
---
TR
Bu fotoğrafı Budapeşte Terör Müzesi'nde çekmiştim. Müze binası dışarıdan normal bir bina gibi görünürken içeri girdiğinizde sizi tam ortada duran devasa bir tank karşılıyordu. İşte o an tankların ve savaşın gölgesinde yaşamanın ne demek olduğunu tam anlamıyla anlayabiliyordunuz.
---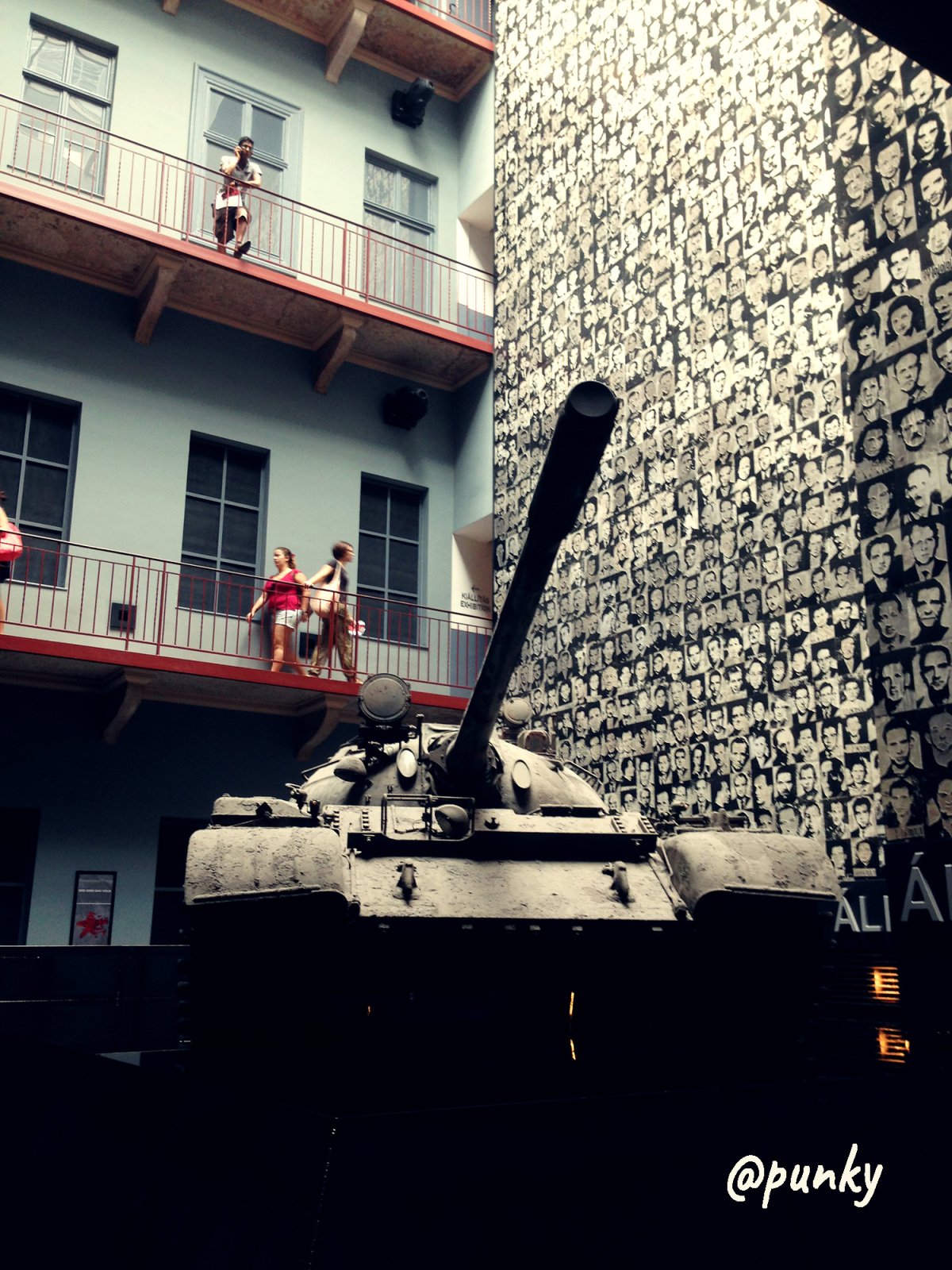 ---
| | |
| --- | --- |
| Category | vehiclephotography & smartphonephotography |
| Camera | iPhone 5 |
| Location | Budapest - Hungary |
Thanks for this #vehiclephotography & #architecturalphotography contest by @juliank and @photocontests!