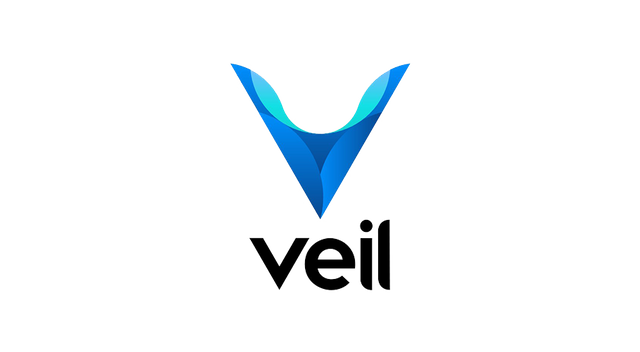 Nowadays privacy and confidentiality is a major issue. People who are really concern about their privacy in every field of their life, practice many technological methods to protect privacy. But alas, none of the technological methods are not capable enough to provide protection for our privacy. And how can you expect a perfect privacy focused solution from a centralized service providers? Everything is compromised and people are really losing faith in every technology which is committing to provide privacy protection.
In the recent years the world has witnessed a revolutionary technology called Blockchain. It's immutable, incorruptible and unhackable nature attracted every person around the world. Bitcoin, the mother of cryptocurrency is the fundamental derivative of blockchain technology; which is created to provide financial freedom from the classical financial ecosystem.
Cryptocurrency is a digital asset, created on unique cryptographic architecture to facilitate secure, transparent and unhackable financial transactions. The decentralized nature and cryptographic protocols allows to transfer digital assets which can't be blocked and hacked. But, are these transactions are completely private? No! The traditional cryptocurrencies which runs on public blockchain network are not entirely private. You can trace every transaction through block explorers such as etherscan.com etc. That's why we need some potentially private blockchain networks which can facilitate completely private transactions through privacy crypto coins.
Privacy coins are created to provide complete private transactions using private protocols. The main aim of privacy coins is to hide sender and receiver's addressees including transaction amount. Today there are many privacy coins such as Monero, Dash, Zcash, PIVX and etc, are providing services to users but not all of them are perfect in maintaining complete privacy. Research shows that not every transaction done through these privacy coins are completely private and they are using unproven technologies to perform these transactions.
But today we are going to discuss about a promising privacy crypto coin which is aiming to provide complete privacy solution for mass audience. And the project is called VEIL. Veil is a hybrid blockchain technology powered, open source privacy cryptographic asset which is committed to provide private transactions without compromising the privacy. Veil Labs, consists a team of dedicated blockchain developers and the co-founder of PIVX privacy coin. It is completely self funded privacy project aimed to provide privacy cryptographic solutions to everyone.

Veil uses several privacy focused innovative technologies which are essentially eliminates the issues present in the other popular privacy coins such as Monero Dash and Zcash etc. Let's quickly understand how Veil's privacy solution is superior than other privacy coins.
Monero
Consensus Algorithm - PoW
Masternodes - No
Premine - No
ASIC Resistant - Yes
Untraceable - Yes
Wallets - Yes
Retrievable Transaction History - Yes
Better Scalability - No
Staking Rewards - No
Exchange - Yes
Dash
Consensus Algorithm - PoW
Masternodes - Yes
Premine - Yes
ASIC Attack Resistant - No
Untraceable - No
Wallets - Yes
Retrievable Transaction History - No
Better Scalability - No
Staking Rewards - No
Exchange - Yes
Veil
Consensus Algorithm - PoW & PoS
Masternodes - No
Premine - No
ASIC Resistant - Yes
Untraceable - Yes
Wallets - Yes
Retrievable Transaction History - No
Better Scalability - Yes
Staking Rewards - Yes
Exchange - Yes
So with the above consideration you probably have understood the potential capabilities of Veil privacy project. Veil uses Bitcoin's core technology version 0.17.1 integrated with Zerocoin privacy protocol. The two complements of Zerocoin are Basecoin and Zerocoin. And in order to make private transactions, users need to mint Zerocoin from Basecoin. Well other privacy coins only provide Zerocoin based transactions as completely private but not Basecoin transactions. But the main advantage of Veil is that it can make both Zerocoin and Basecoin transactions as completely private. Veil achieves this by adding RingCT to every Basecoin transaction. In this way we can make every transaction on Veil network as completely private.

Veil uses Dandelion protocol to maintain IP address anonymity. Thus, every transaction done on the network can't be traced to it's originating source. And with Bulletproof technology, every transaction size will be reduced to minimum bid as possible to increase the scalability by multiple folds. Which gives a better advantage for Veil. Use of dual consensus algorithms helps to maintain complete decentralization and use of Deterministic Seeds helps to restore complete wallet at one stretch without the need for backing up files in the system.
Finally with the summing up all the above mentioned technologies, Veil wants to provide simple and user-friendly privacy focused solution for mass audience. By removing every complexity involved in performing private transactions, Veil makes it very simple. Every transaction done on Veil network comes with always on privacy and every transactions done are untraceable. Soon Veil will become everyone's primary choice to make private transactions. Hope this article helps you to understand about the futuristic privacy coin, the Veil.

Learn more about VEIL:
Website: https://veil-project.com
ANN thread: https://bitcointalk.org/index.php?topic=5065331.0
Telegram: https://t.me/VEILProject
Facebook: https://www.facebook.com/projectveil/
Twitter: https://twitter.com/projectveil
Discord: https://discord.veil-project.com
LinkedIn: https://www.linkedin.com/company/project-veil/
Reddit: https://www.reddit.com/r/veil
GitHub: https://github.com/Veil-Project
About Author:
Bitcointalk username: Abhijeetcg
Bitcointalk profile link: https://bitcointalk.org/index.php?action=profile;u=1676105;sa=summary
Veil address: bv1q9rausk3vmzjr63x4kqnp7kw6f6tdmkxglwuxap