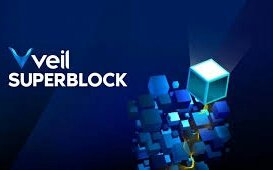 Veil platform is working to build a privacy cryptocurrency in order to keep data and records privately. This project is not the first of its type but is here to provide a better privacy policy for digital currency and the way of processing it. Though the other privacy-focused cryptocurrency try the best they can, but Veil is here to fill the loopholes left by other privacy focused project. Veil project is implementing a privacy-focused technology to give the best privacy experience in the crypto ecosystem which has feature of handling a faster and secured transaction.
WHY VEIL
The first sets of generation of blockchain claim to be more secured but there are still some lapses because they could not offer a secured privacy protocol. However, Veil as come to fill those lapses by offering the most secured coin with maximum privacy protocol. So to achieve this, the Veil platform will be incorporating RingCT and Zerocoin protocol which all have an anonymous technology to provides digital assets privacy.
PRIVACY ORIENTED TECHNOLOGY
The Veil core network is implemented with a secure blockchain infrastructure with a cryptocurrency based privacy protocol, Zerocoin and the RingCT network.
The Veil will be implementing RingCT technology to provides ultimate privacy for cryptocurrency with sufficient de-anonymize transaction. Another technology the Veil project will be implementing is approaching of zerocoin which has an advanced cryptographic methods and different chain of coin denominations with an improve transaction network which offer ultimate crypto privacy and private transaction.
The veil project was incorporated with an inbuilt infrastructure to provides a privacy transaction. It has superior over other related project that uses external infrastructure to improve privacy network because the platform have built a network with RingCT and Zerocoin to provides a smooth processing and privacy oriented transactions. The Veil Project is building privacy-focused cryptocurrencies system; so the veil is a secure anonymous coin which holders will be able to do transaction without any trace.
To make sure all goals and target are met in due time, they set up a platform called "Veil Labs". The Veil labs is made up of an expertise teams that focus on mission of providing a technology that could offer privacy and anonymity and technology that will high scalability and high efficiency. The team are to do more research about privacy relating to cryptocurrencies and its technology. They have able to designed an infrastructure called Bulletproofs which will be able to handle thousands of transaction within seconds.
Veil project will provides the best user experience that could provide privacy and handle multi-transaction. The Veil coin can be mint using a proof of work mining protocol. It is very cheap for maintenance and it has fair distribution of the Veil coin.
CONCLUSION
The state of being private is what many cryptocurrencies project are missing. Take for example, a transaction done on ethereum network can be trace from its destination to the source by external body. Veil is here to correct that impression by building a cryptocurrency that has privacy oriented protocol. The Veil blockchain has a very high efficiency, good scalability and notable throughput.
Official links of Veil:
Website: https://veil-project.com
ANN Thread: https://bitcointalk.org/index.php?topic=5065331.0
Linkedln: https://www.linkedin.com/company/project-veil/
Reddit: https://www.reddit.com/r/veil
Telegram: https://t.me/VEILProject
Discord: https://discord.veil-project.com/
Writer's Info
Bitcointalk Username: Luchee45
Veil wallet address : bv1q6ur37y27jt9927d3lgld7rdv86yd4wsld827ta