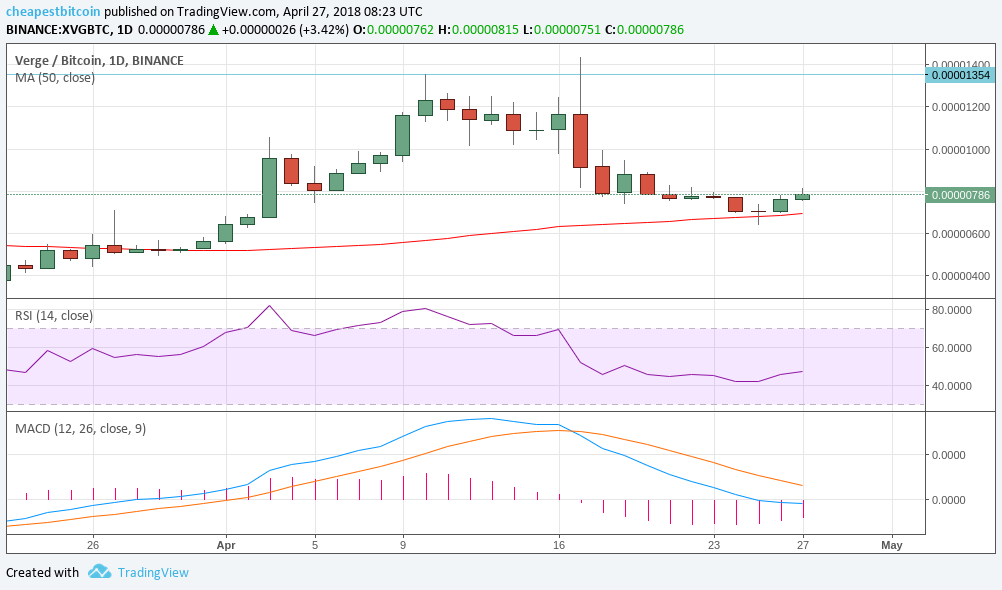 Verge(XVG) looks like it having a trend reversal with a bullish doji bouncing off the 50 day Moving Averge. MACD converging and RSI gradually increasing.
XVG has new patterns announced, such as a deal with a German bank to create a XVG credit card and a deal with Pornhub to take payments.
At a glance, Verge is a pravacy coin that gives better secuirty for smaller payments than larger payments.