25 SBD Freeroll Steem Poker Tournament
On November 11th celebrate the sacrifices of veterans everywhere by joining us for a friendly freeroll steem poker game at @spl Lucksacks.
Veterans + ALL Users
November 11th is Veterans Day in the US and Remembrance Day in Canada. It's a day to remember those who fought, died and gave all they could give for others. It is also known as Armistice Day, which marks the end of World War 1.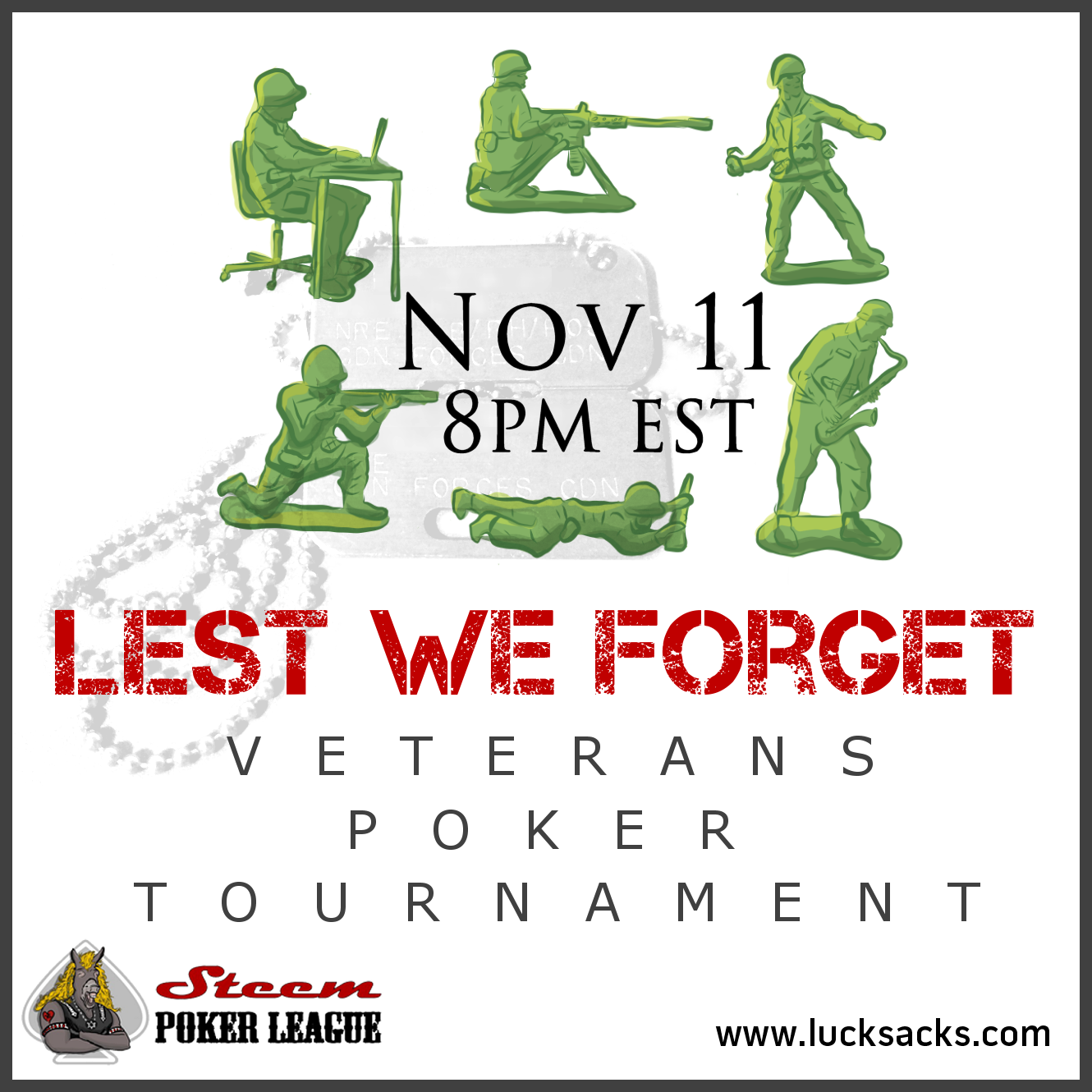 When: Sunday, Nov 11th, 8pm EST
Sign up now to get your spot. Spaces are limited! Go to Lucksacks and sign
This tournament is sponsored by our Steem witnesses who served:
@anarcho-andrei (witness @noblewitness), @derangedvisions (witness @c0ff33a), @guiltyparties, @jackmiller, and @themarkymark. Give them a vote.