Their lives were surrendered and forever changed securing our freedoms.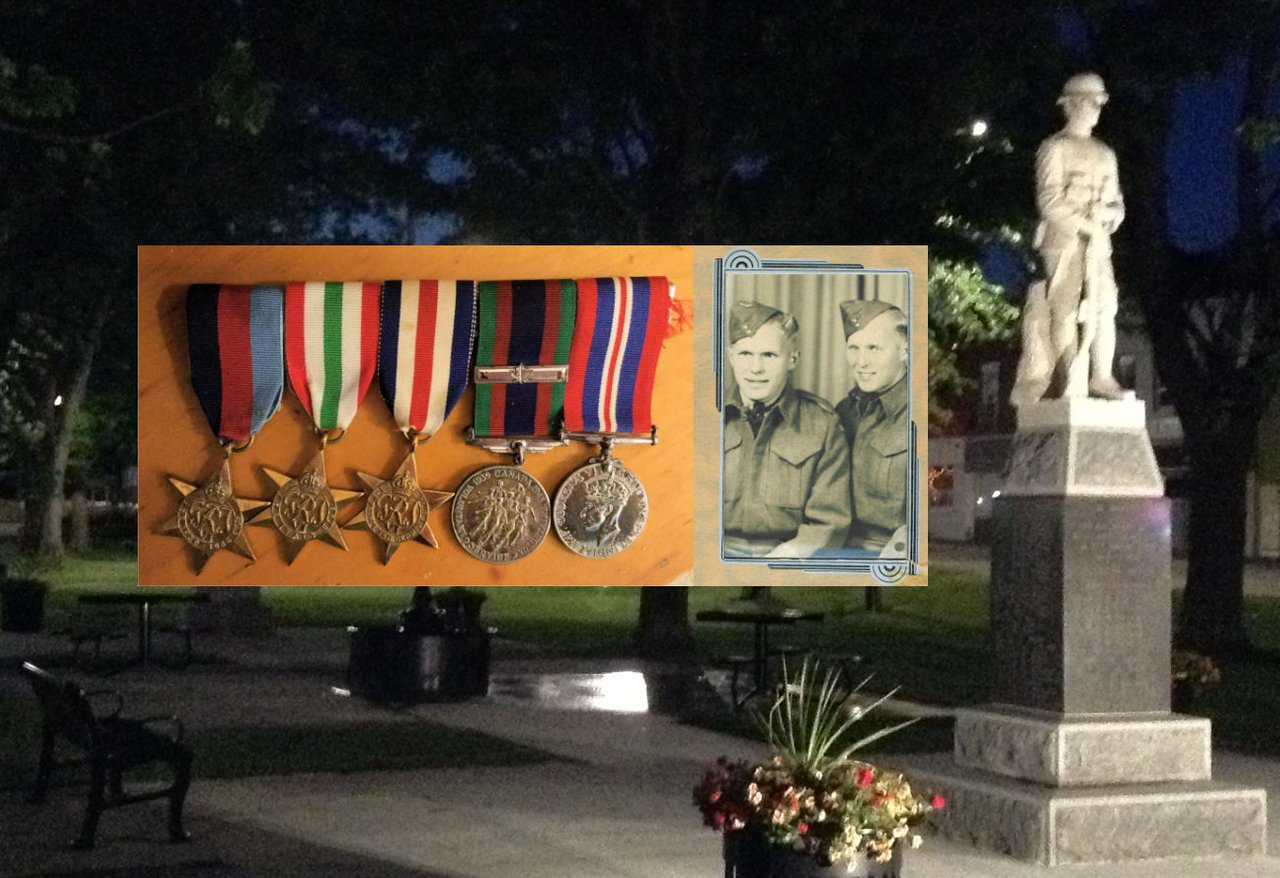 November 11th is Remembrance Day in Canada. It's a day of reflection and remembering. We don't celebrate Remembrance Day, we observe it. For those of us who have never put on the uniform to defend our country, we can only observe and honour those who did. Especially those who gave up their tomorrows for our today.
My Family Members Served
The image on this article shows my dad(L) and his brother(R), dad's medals and a night shot of the local cenotaph. Both dad and my uncle were part of the Italian campaign.
My father, uncles, grandfather and husband all served. Between them they participated in WW1, WW2 and the Korea War. My family was fortunate, they all came home alive. They didn't come home unscathed. My uncle and my husband were wounded. The rest, I have no doubt they came home physically unchanged but forever changed.
They served in the army, the navy and air force. Then returned to build lives and families.
I Served A Veteran's Organization
For all of my adult life I've been an active member of a veteran's organization. I've served in leadership roles and have been responsible for arranging and leading Remembrance services at the local cenotaph.
There were still many veterans from all those conflicts active when I joined. On a day like today, my thoughts go to my memories of many of them. Two things which always struck me about those (mostly) men was their fierce but quiet patriotism and continued devotion to service to their communities and each other.
The organization had a reputation for many years as being a 'watering hole' for 'old vets'. In some ways the reputation was deserved. Over time I also came to realize that many of those men carried unforgettable images and experiences burned for ever into their being.
PTSD Wasn't Recognized Until Long After Their Service
PTSD wasn't recognized until long after many of them had already died. Even then, many didn't see PTSD as something that was part of their experiences. My dad and I were talking one day about the experiences of veterans of Afghanistan. Dad made the comment to me that he didn't understand this whole PTSD thing, it wasn't something the guys he served with dealt with.
I let what he said sit for a moment and then suggested to him that there was more of it than he realized. I told him how I remembered his hair-trigger temper and that can be a sign of PTSD. Dad went silent and after a moment went 'oh'. Several years later I asked my uncle if dad had that temper before going overseas. He said he didn't.
For others the impact was stronger, more insidious. They were of generations that were expected to come home and pick up where they left off. Many developed exteriors which hid what they were going through. Rarely did the veil drop.
For One Brief Moment This Veteran's Veil Slipped
I recall one veteran who had received battlefield promotions placing him in charge of the young men he was serving with. Most times this fellow seemed like someone who took very little seriously. He was known for his drinking and his sometime outrageous comments poking fun at others.
One day he and I were seated beside each other in a group of others chatting and gossiping. He was unusually quiet but he had times like that. After a while I felt a gentle tap on my arm and looked toward him.
He quietly said to me, "you'll never know the men I sent to their deaths". He dropped back into his silence leaving me to process the haunted look I saw in his eyes and heard in his voice. The veil had slipping for one brief moment.
In that moment, I understood. We owe those men and women a debt of gratitude and remembrance that must never be forgotten. The freedoms they fought for, my freedom and yours, must be cherished and protected.
Those who came after them and continue to serve today work to uphold and protect those freedoms. They too are forever changed by their experiences keeping us free.
We Will Remember Them
Want to keep up on what is happening in The Ramble? Sign up here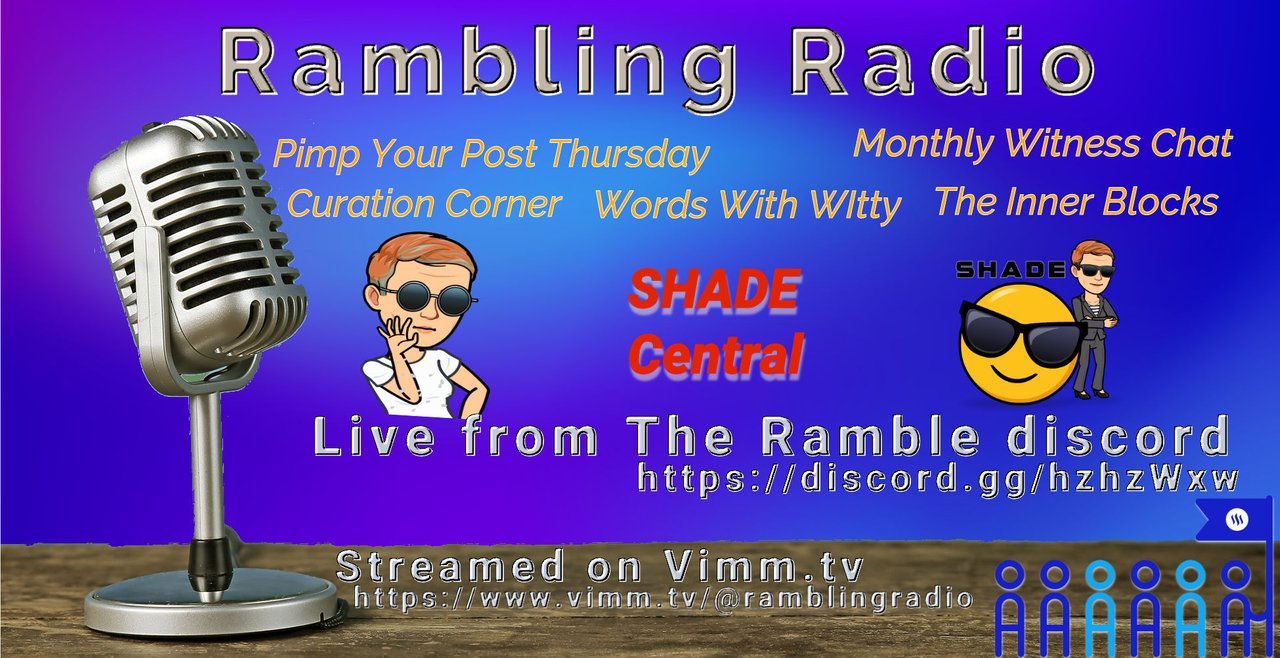 Until Next Time — Just Steem on










If you like this, please follow me and upvote the post.

Want to know when I publish? Sign up here