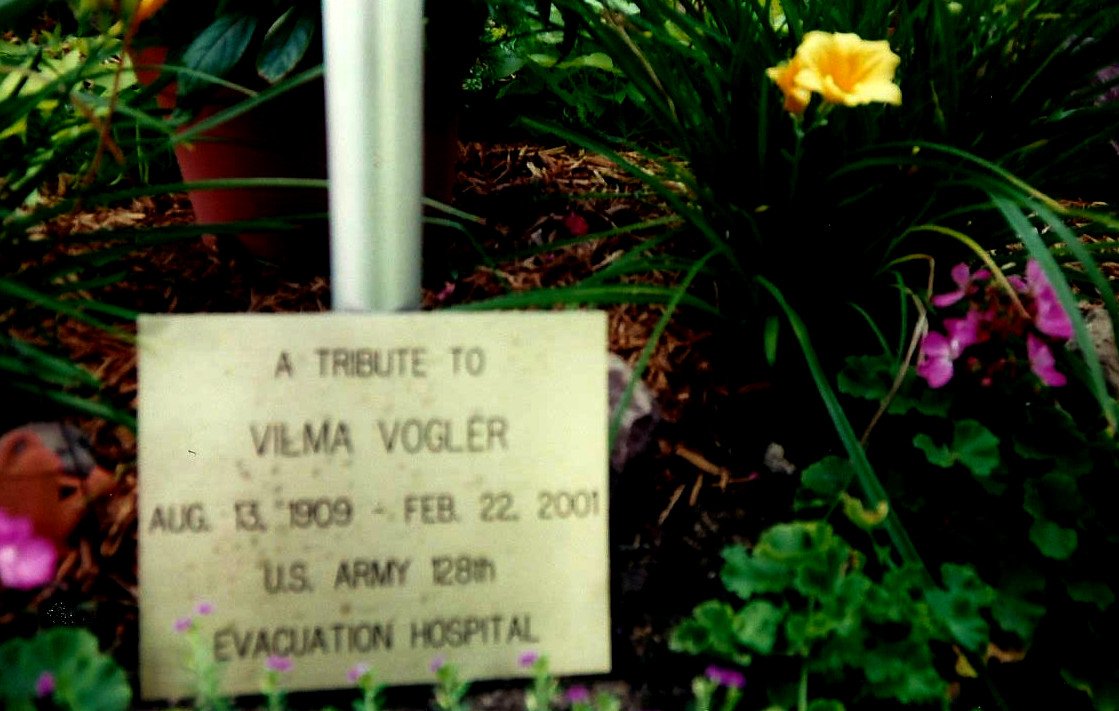 ---
My mother was the second child from the mixed marriage of Melvina Bowe and Oscar Volger. Yes, a Catholic woman fell in love with a Luthern man. Unheard of I know but it's true. They were married in the back of the Catholic church with promises made that any children would be brought up in the Catholic faith. I am here to say they did not break that promise.
Both my Grandparents came from large farming families. On the Vogler side of the family, none of the men of my Grandfather's family made it past the age of 60. The women of the Vogler side lived a lot longer. My Great Aunt Vilma being one of those ladies.
My memories of my Great Aunt are...interesting. Looking back with adult eyes on my Great Aunt, she deserved to be interesting.
---

---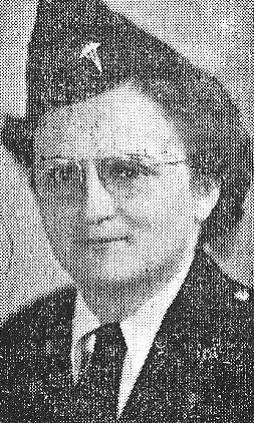 My memories of Aunt Vilma always coincide with the memories of my Great Aunt Eleanor. Aunt Eleanor was less than five feet tall. A widower and a lady through and through. She didn't drive. Any family gathering we had Aunt Vilma always brought Eleanor along.
Aunt Vilma was a very no-nonsense lady. Girls wore dresses, did inside non-dirty things for fun, and she liked to let you know how to improve yourself. Yet, when it came to Vilma watching out for Eleanor, who walked slower than a turtle with three legs, she had all the patience of a Saint.
As a child, I saw this in action many times. Seeing her care for others made her human and likable, from a distance to me.
---

---
Each Summer my Mom, along with my brother and I, would drive my Grandmother up north to keep her promise to her mother to take care of her. During this time we would spend a week there. It was like going back in time.
My Great Grandma Bowe's children and family would stop by to visit. There were card games at night. Stories galore were told. All able body Great Uncles had served in World War 2. From them, I learned about pride in my country. Sacrifices made by those that served. As a small child, I did know how to be quiet, when I wanted to be. I heard stories of The War that most would never hear.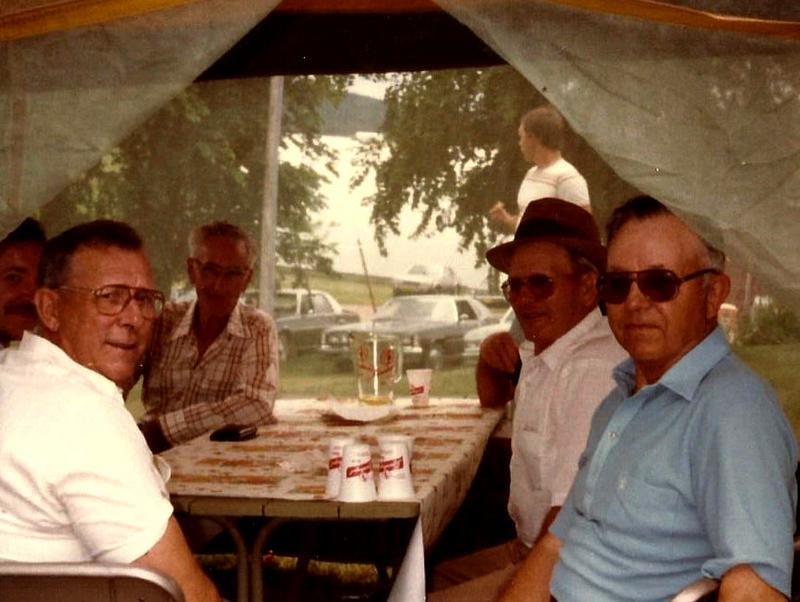 A few of the Bowe Boys

These stories brought images alive. My happy go lucky Uncles faces changed when they started to reminisce about the war and friends left behind.
One thing always stood out to me and still does. The way my Great Uncles spoke of interesting Aunt Vilma. They too knew her faults yet her name was always said with respect. Not just because she was part of the family through marriage. It went deeper than that.
What makes an interesting women gain so much respect? She was a Ward Nurse of the 128th Evacuation Hospital in World War 2.
---

---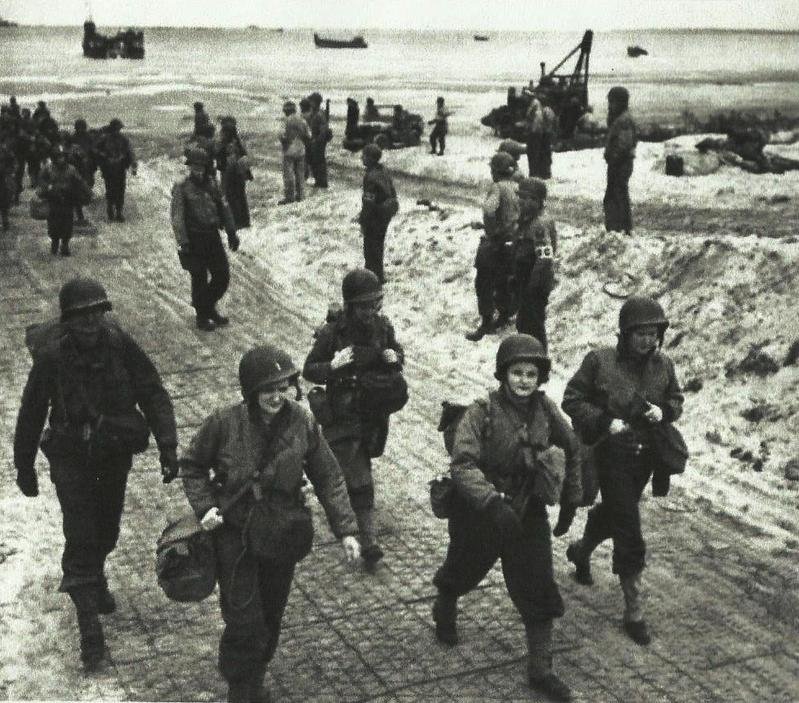 D-Day +4 on the Beaches of Normandy.
Aunt Vilma is the lady in front looking up at the camera.
---

---
Lieutenant Vilma E. Vogler was a supervisor at Luther Hospital for several years, before joining the Army Nurse Corps in the summer of 1941.
After several months at Fort McClellan, AL, she went abroad in 1942.
Lieutenant Vogler took part in the African, Sicilian and Italian Campaigns, and then spent several months in England. She was among the first nurses to go to Normandy and waded ashore on the Normandy beaches on D-Day plus four.
Former Luther Nurse Wins Bronze Star For Heroism. The citation, from Courtney H. Hodges, Lieutenant-General U.S. Army, is as follows.
"To First Lieutenant Vilma E. Vogler, N730035, Army Nurse Corps, United States Army. For meritorious service in connection with military operations against the enemy as Ward Nurse, 128th Evacuation Hospital, from 11 June 1944 to 8 March 1945, in France, Belgium, and Germany. Exhibiting rare skill and judgment in the detection of complicated cases, First Lieutenant Vogler capably performed various medical procedures, which contributed to the rapid recovery of her patients. Despite frequent enemy artillery and aerial bombardment, she calmly remained at her post for long periods of time, nursing the wounded and supervising their care and treatment. By her professional ability and devotion to duty, First Lieutenant Vogler eased the suffering and speeded the recovery of countless seriously wounded men."
Lieutenant Vogler will soon wear, on her sleeve, six yellow service stripes. On her European Theater of Operations Ribbon, she wears eight Battle Stars which, with the Bronze Star Medal, gives her 120 points and, now, with two more Battle Stars, she will have 130 points, the most of anyone in her unit. ~Ref
---

---
I will end this long post with this thought. The more interesting a person is the more you might want to thank them for the stories that go untold of all they have done for so many.
Here I would like to thank a few more interesting people I know that make my days on the Steem Blockchain so much richer in every way.
And so many more......
Thank You!
---

---
Help someone smile today. It can not hurt you.
---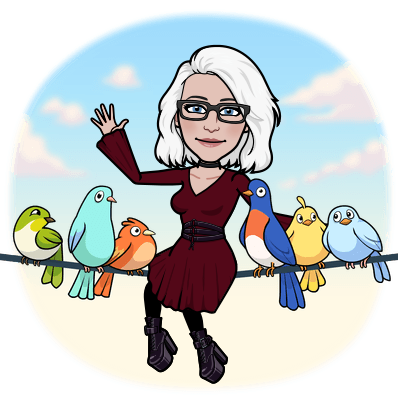 Love,
Snook
---

---
All photos are mine unless otherwise stated.
---

---
Steem Witness's I support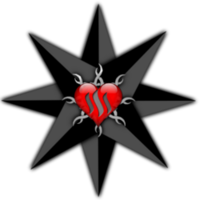 Sweet footer made by @enginewitty!