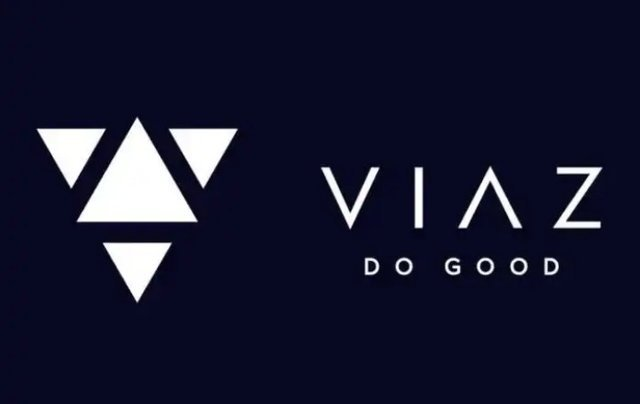 First major decentralized peer to peer funding platform on Tezos. It writes at the beginning of the website. Really i interested too much. I studied the VIAZ project documentation and joined the opinion of the analytical reports. This is a really promising project with scalability. The idea and skills of the team are highly appreciated. With proper support, we will be able to reach great heights.. " I will join to their telegram group https://t.me/ViazOfficial and follw this viaz ico.. Viaz deserves to be in my radar.
Also there will be an ieo i think.. This is great.. They haven't issued any official statement on the final date but most likely next month they will have an ieo.. you know ieo is very popular now.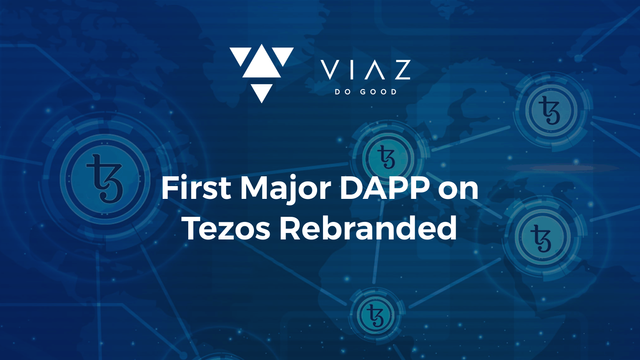 What is viaz ? VIAZ is a decentralized application ("DAPP") bridging the gap between lenders and borrowers of fiat and digital currencies. Our aim is to make this market-driven platform conducive for crypto and fiat loyalists alike. Billions of people globally do not have access to banks. The VIAZ Platform provides them with an opportunity to take advantage of this global network of lenders and borrowers from the convenience of their own desktop computer or smartphone.
VIAZ will charge a small percentage of the interest paid on loans in the form of VIAZ tokens. VIAZ will retain one
third of this interest and burn another one third. The remaining one third of this revenue will be shared with users through periodic airdrops. Additionally, users who utilize the native VIAZ token as collateral will enjoy a 50% discount on loan service charges.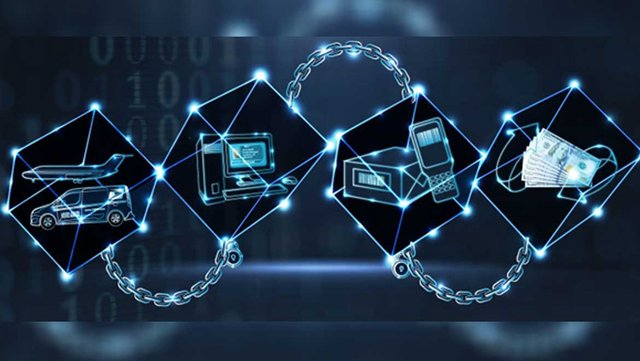 Why i liked Viaz ico and why is it in my radar ? As you see below great tokenmetrics , and mvp at the beginning and other great features.
Working prototype in progress
Initial investors' tokens locked for 1 year
Team's tokens vested over 2 years
Mobile applications in progress
Initial funding received
In conversation with fiat partners
First major Dapp on Tezos
Fully decentralized
Full time developers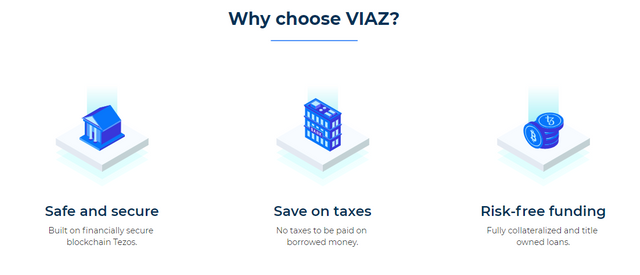 The utility of VIAZ is to provide a decentralized funding platform, connecting its users and acting as a conduit between the cryptosphere and fiat currency.
Borrow fiat by collateralizing crypto
Lend fiat at higher rate of interest
Customize your loans
No middleman required
No credit check
When you need to borrow, the basic thing for banks is to use the traditional borrowing method. This conventional method has many disadvantages because it requires a lot of time and there is no guarantee that the loan will allow it at the end of this transaction. After a long transaction, they have the right to refuse the loan because the bank must comply with a list of rules in order to obtain a loan. If the bank suspects you, it will treat your property and important documents as mortgages, which should be twice the amount of the loan.
In a separate lending process, people such as front managers, bankers, cashiers and credit processors need to build trust. However, higher fees are due to bets and credit instructions. Similarly, it is possible to claim an advance or loan for two or three weeks, and interest rates generally vary from country to country. For example, in different countries such as Algeria, Argentina, Bangladesh and the USA, the enthusiasm for lending is 8%, 31.2%, 9.5% and 4%. 8% alone. So you should ask yourself if there are other options in this traditional process?
Blockchain technology is the best choice of the traditional process of the period. Why isn't that? Distributed credit platform to promote "Viaz". There are many distributed lending platforms, but "Viaz" has unique features that distinguish it from others. Stay connected to this section and you'll find information that makes "Viaz" unique than others.
Advantages of Viaz Ico:
Working prototype in progress: As I mentioned before, by the time the token launches, we will be seeing the prototype of Viaz platform.
Initial investors' tokens locked for 1 year: A fine precaution to keep the value of the token.
Team's tokens vested over 2 years: That is actually pretty important since it shows the confidence they have in the project and they are not easy quitters.
Mobile applications in progress: Without mobile applications, such a project cannot survive. Our phones are like our limbs nowadays, no less.
Initial funding received: Another guarantee about the foundation and prospect of the project.
In conversation with fiat partners: That will make the project best of both worlds. Not just digital currency arena.
First major Dapp on Tezos: Viaz uses Tezos platform and they are actually the first major Dapp to do this.
Fully decentralized: That is what we all crypto enthusiasts are looking for in essence. Very convenient and free.
Full-time developers: For a technical project like this, lack of developers would be a disaster.
Some articles about Viaz.
https://www.ccn.com/first-major-dapp-on-tezos-rebranded-viaz-io-re-branded-from-skynetworld-org/
https://bitcoinexchangeguide.com/skynet-world-blockchain-lending-solution-to-rename-after-skynet-name-confusion/
https://btcmanager.com/skynet-controversy-similarly-named-tezos-dapp-promises-enhanced-peer-to-peer-lending/
Important Links/ Documents
🔰 Official website : https://viaz.io/
🔰 Twitter : https://twitter.com/ViazOfficial
🔰 Facebook : https://www.facebook.com/viazofficial
🔰 Whitepaper: https://viaz.io/documents/Viaz-Whitepaper_EN.pdf
🔰 Yellowpaper: https://viaz.io/documents/Viaz-Yellowpaper.pdf
bounty0x username : coinmoonx