Since d.tube videos may not load for certain users, I try to produce a mirror link to my videos in the case someone cannot view what I uploaded to d.tube. I have been using a #onelovedtube uploader that locally stores my video to its own server which has helped, though right now my uploader is not functioning so only existing videos can be viewed this way.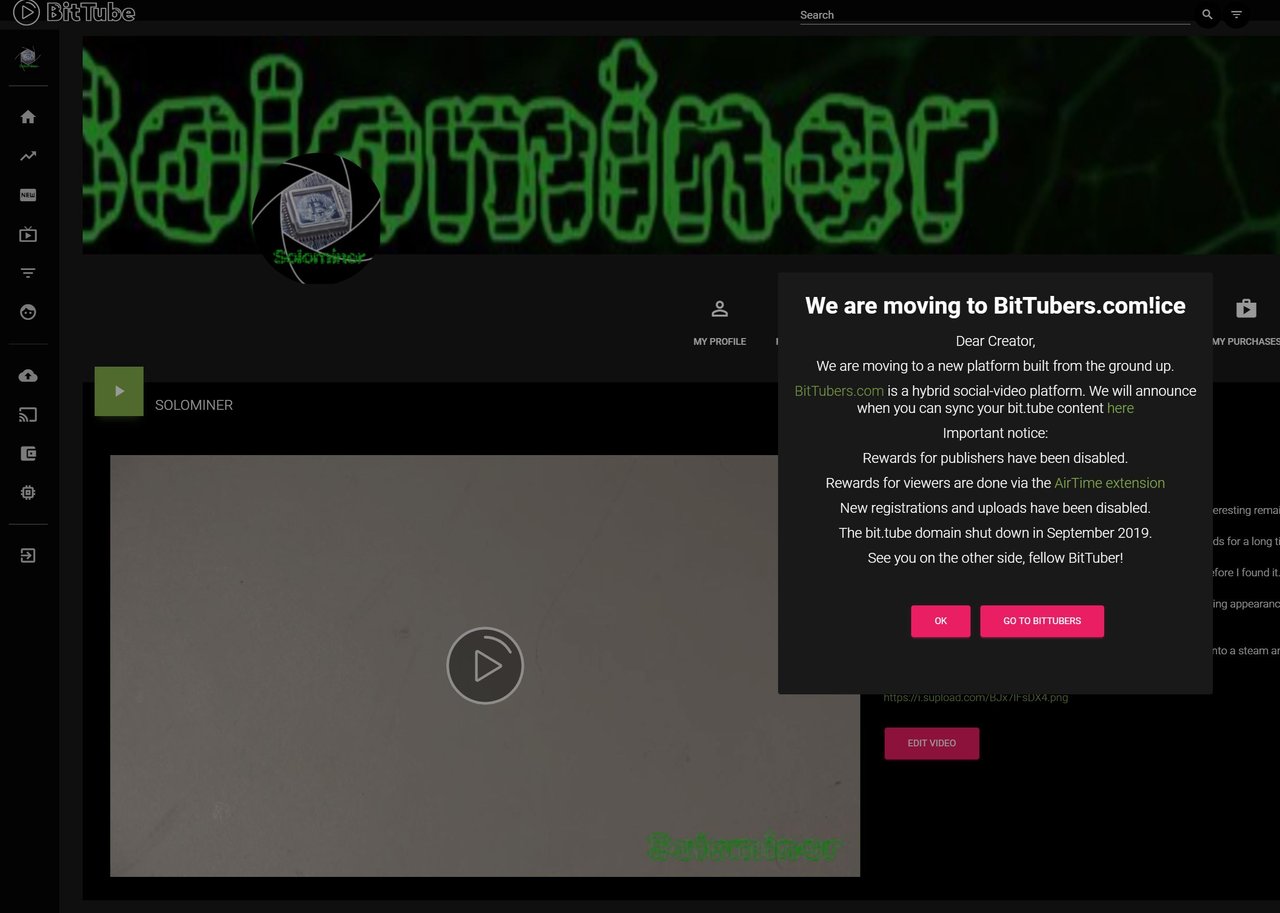 First off, these moving message has some major spelling and grammar errors in it. Pretty shocking this was not caught. So I created an account at bittubers and tried to upload. And it said my video was too long and I had to "upgrade" for the upload.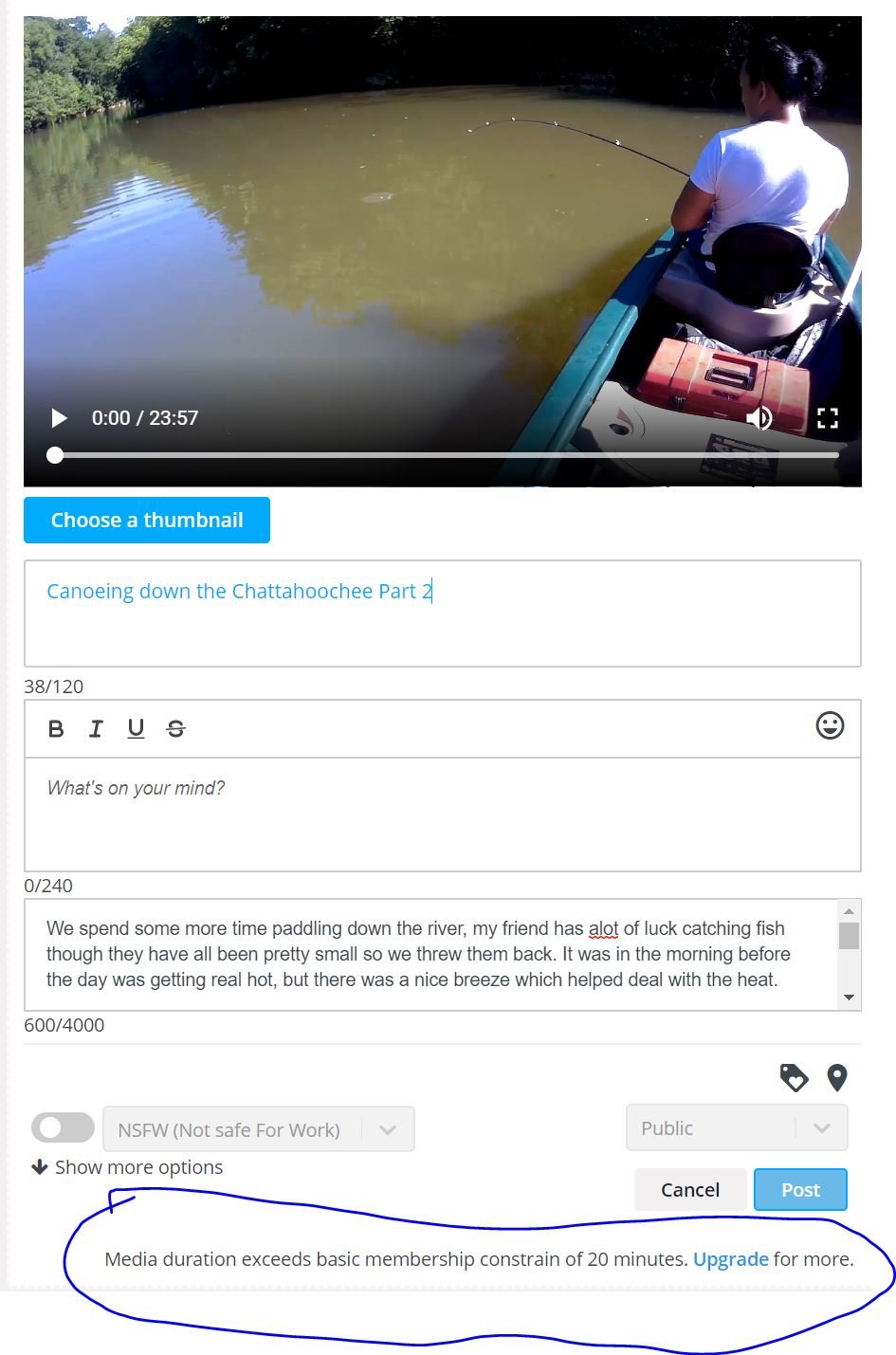 I think they meant constraint
Since my backup mirror which was bit.tube now charges ill need to find another decentralized video platform to upload to. I used to use #Viuly but with all the uploading issues I stopped and seems its still down. I hope Theta token gets their network up and running soon so I can upload there. Or maybe #Sia or #Storj will come out with a video streaming service.
I need to give #lbry a try for videos, they have been excellent for hosting images but have not tried any videos yet.
If anyone knows of some good decentralized video platforms besides d.tube Id love to know. As seems all others are dropping like flies these days.